Lindsie Chrisley's Son Jackson Is the Most Important Person in Her Life
Fans of Lindsie Chrisley's know that there's no one more important in her life than her son, Jackson. Was he involved in an accident? Details.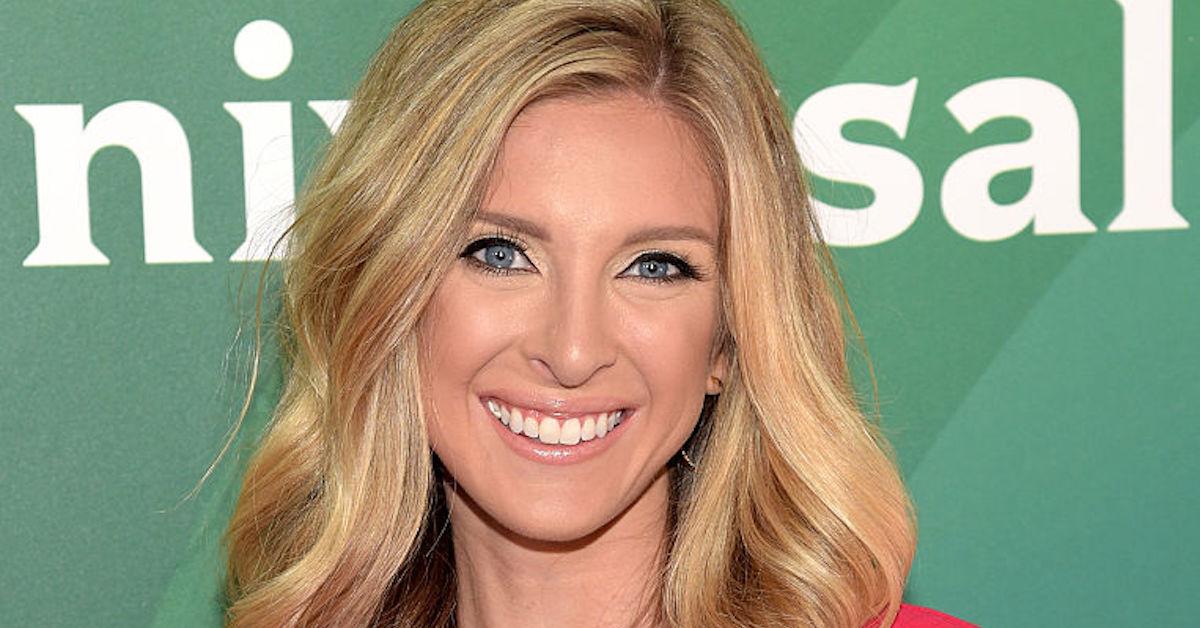 If you're familiar with Lindsie Chrisley, you know there's no one more important in her life than her son Jackson.
Back over the summer of 2021, the former reality star divorced Jackson's father, Will Campbell. The couple had been married for nine years.
"We maintain the greatest respect and love for one another, and we're so grateful for our time together," Lindsie wrote on Instagram, announcing their split. "We will continue to remain friends and be devoted parents to our son, whom we both love very much."
Article continues below advertisement
These days, the former reality star's Instagram presence is largely focused on updating her more than half a million followers about how she's handling co-parenting and navigating life post-divorce.
But fans want to know: Was Lindsie Chrisley and Will Campbell's son in an accident? Keep scrolling for answers.
Article continues below advertisement
Was Lindsie Chrisley's son in an accident?
"I feel like for a while your marriages changes — for me at least, I feel so in love with Jackson that I almost neglected my marriage in a way," Lindsie revealed in an essay she penned for Today back in 2016, the same year that the couple separated for two years before reconciling in 2018.
By 2020, it seemed the two were in a good place, with Lindsie gushing about Will on social media at every chance she got. "The best relationship is when you can lay next to each other and just talk about anything and everything," she wrote in February. "Lately, we've been talking a lot about what it would be like to be parents of multiples versus a parent of one."
Article continues below advertisement
Will, who doesn't seem to have a social media presence, took over his wife's account the following month, in March of 2020, per Us Weekly, saying he "wanted to use this platform" to express he "wouldn't trade anything for her craziness." "The looks she gives me when she's half awake, when she sometimes holds my hand rolling down the highway and the way she parents and gives everything she has to our child," he continued. "I love you bean."
Article continues below advertisement
Lindsie Chrisley was in a car accident in July 2020.
Three months later, in June of 2020, Lindsie complimented Will once again in a Father's Day post. "This man is the most selfless man, his love knows no bounds and he is the best daddy to Jackson [and our future babies to be]," she wrote. Shortly thereafter, she returned to the platform to "call out all the mommy shamers" who made her feel bad for putting Jackson in a car seat, despite the fact that her son, by that point, was 7 years old.
In that post, dated July 20, 2020, Lindsie revealed she was "in a car accident yesterday," adding that "the car seat didn't budge." It's unclear whether or not her son Jackson was in the car with her at the time. However, she made it a point to tell her followers to educate themselves on car safety.
"You're supposed to keep your littles in a booster until 12 years old OR 4 feet 9 inches," she concluded.
Do you agree that children should be in car seats until they're 12?