Lindsie Chrisley and Her Husband of Nine Years, Will Campbell, Have Called It Quits
Lindsie Chrisley and Will Campbell are getting a divorce. Lindsie announced on Instagram on July 27, 2021, that she and her husband had broken up.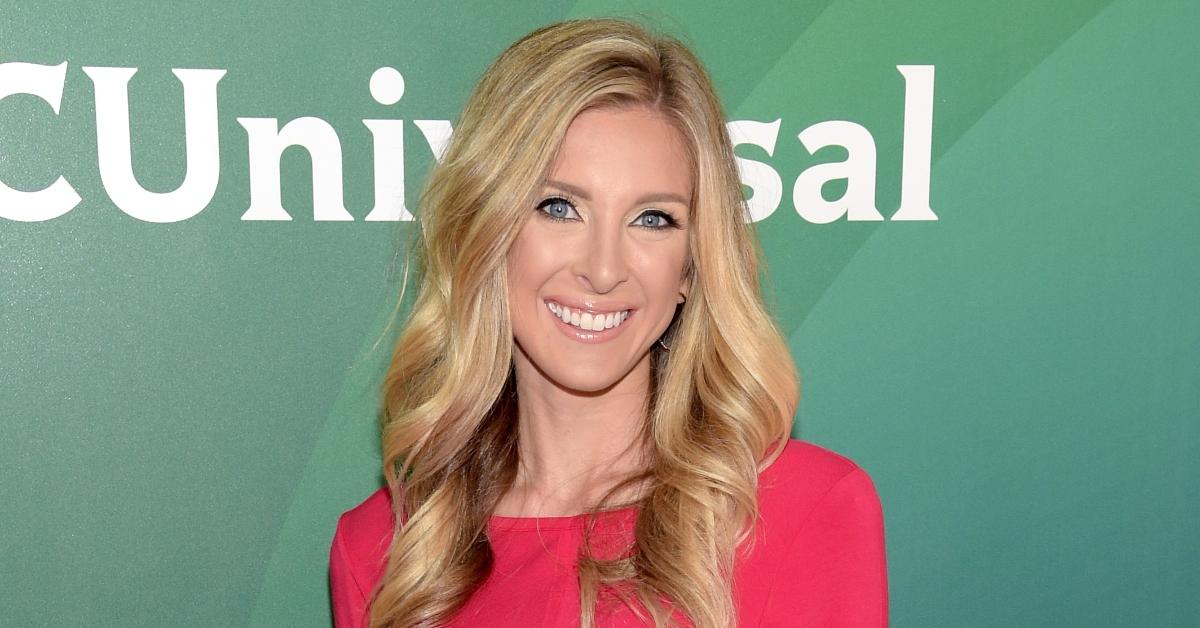 Another power couple bites the dust.
Chrisley Knows Best alum Lindsie Chrisley announced on Tuesday, July 27, 2021, that she and her husband of nine years, Will Campbell, are getting a divorce. The couple, who started dating in 2009 and eloped in 2012, share an 8-year-old son, Jackson.
Lindsie and Will went through brief periods of separation twice in 2014 and 2016. As Lindsie wrote on Instagram, they parted ways on amicable terms this time around.
Article continues below advertisement
Lindsie Chrisley announced that she and Will Campbell are getting a divorce.
Lindsie broke the news of her divorce on Instagram. As she wrote in her post, Lindsie and Will will continue to support each other as friends and will co-parent Jackson.
"We maintain the greatest respect and love for one another, and we're so grateful for our time together," she wrote. "We will continue to remain friends and be devoted parents to our son, whom we both love very much."
Article continues below advertisement
Lindsie didn't share any further details about the reasons behind the breakup.
As court papers acquired by The Sun reveal, Lindsie filed for divorce on July 26, 2021 in Georgia on the grounds that her marriage was "irretrievably broken." She is seeking temporary and permanent child support and a "shared parenting plan in the best interests of the child."
Lindsie told People as early as 2016 that she had outgrown her relationship with Will. The explosive interview came out when she announced that they were separating. (They got back together later on.)
"I feel like I've become more independent, I've come more into myself, I'm more confident with myself and I just don't feel that relationship gives me what I need anymore," Lindsie said. "I've outgrown the relationship."
Article continues below advertisement
Lindsie's relationship with her dad, Todd, hit a new low in 2019, when he accused her of pursuing several extramarital affairs.
Many believe that Lindsie and her dad, Todd Chrisley, are no longer on speaking terms. As Chrisley Knows Best fans will recall, Todd publicly accused Lindsie of cheating on her husband with Robby Hayes, a model and contestant on Season 12 of The Bachelorette, and with Josh Murray, who starred in Season 10 of The Bachelorette.
Article continues below advertisement
At the time, Todd reportedly threatened to release a sex tape showing Lindsie with Robby. Robby told E! Red Carpet & Award Shows that they accidentally got caught on a puppy camera that belonged to a friend. It's uncertain when the incident occurred.
"Everyone in this room has sex. And we got caught on her security camera, her puppy camera," Robby said. "It's an unfortunate situation."
In response, Lindsie filed a police report claiming that Todd and her younger brother, Chase, had purchased the sex tape to extort her.
The resulting chaos might not have had the best impact on Lindsie's marriage with Will either.