Lizzo Faces Claims That She Stole Another Singer's Content Amid Her Ongoing Legal Woes
As Lizzo faces allegations from her former "Big Grrrls" dancers, one woman who auditioned for the singer claims she stole several of her concepts.
The gist:
While Lizzo faces a lawsuit from her former dancers claiming fat-shaming, sexual harassment, and more, new allegations have arisen that the pop star stole content from a fellow artist.
Elle Baez backed out of appearing on Lizzo's reality competition show, Watch out for the Big Grrls, after production declined her revisions to the contract.
One year after her Big Grrls audition, Lizzo released content that Elle believes is eerily similar to videos she made and provided during the audition process for the show.
Article continues below advertisement
It's safe to say that Lizzo will never forget August 2023. The Grammy-winning music artist started the month with a lawsuit from her former background dancers — Arianna Davis, Noelle Rodriguez, and Crystal Williams.
Arianna, Noelle, and Crystal, who were fired from Lizzo's camp, claimed the singer "created a hostile work environment" that included fat-shaming and sexual harassment acts, including pressuring them to touch a nude performer's breasts in an Amsterdam nightclub and forcing them to "audition" for their jobs after she accused them of drinking on the job.
Following Lizzo's dancers' complaints, several people have shared their negative experiences with the "Juice" singer. On TikTok, one of the women who auditioned for Lizzo's reality competition, Watch out for the Big Grrls, claimed the artist stole several of her content ideas and used them for her 2022 project, Special.
Keep reading for the full scoop.
Article continues below advertisement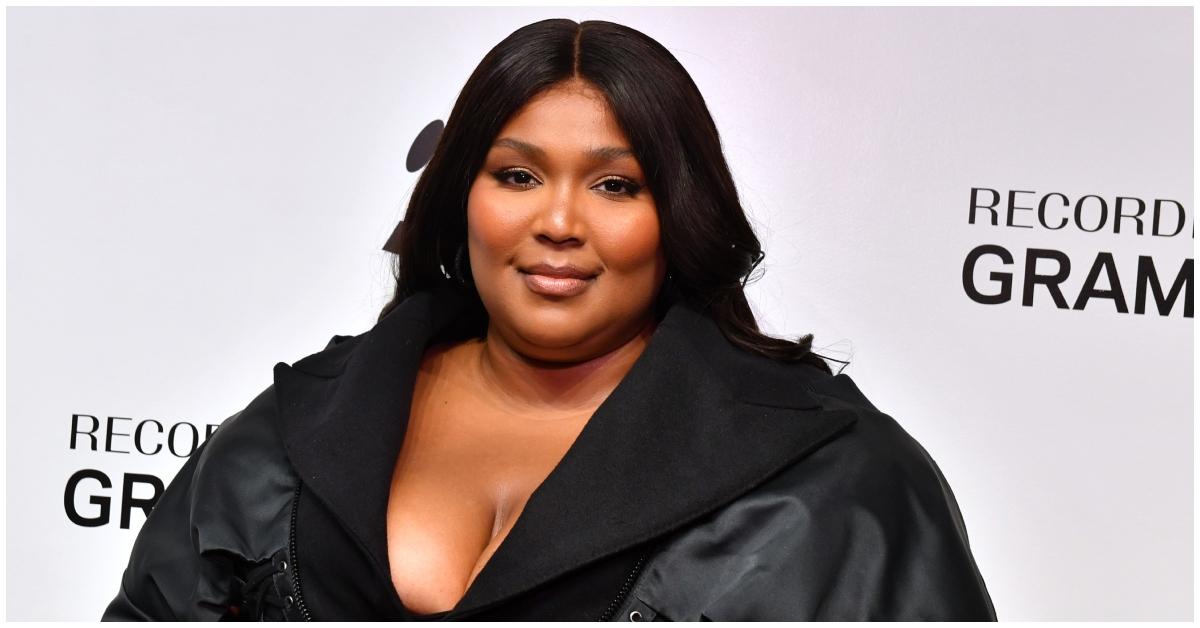 A woman who auditioned for 'Watch Out for the Big Grrls' claims Lizzo stole her content.
Amid Lizzo's allegations in August 2023, Elle Baez, a body-positive singer and content creator, took to her TikTok account @elle_baez to share "My Lizzo Story."
In her TikTok, Elle explained that she auditioned for Watch out for the Big Grrrls during Season 1, which began filming in 2021.
Article continues below advertisement
According to Elle, the casting process included her sending in "dance audition videos," sending the show's producers "your whole life's story," and being interviewed by Lizzo's team. By the end of the grueling process, Elle was delighted to learn she had been selected for the finals, meaning she would appear on the show during Season 1.
After Elle discovered she had been picked to be a finalist, she said she received an agreement to be a part of Watch out for the Big Grrrls. Since she had lawyers in her family, Elle felt it best to have them review the agreement. Once she read the contract, Elle said her family advised her not to sign it and were concerned about its requirements.
"They basically wanted to own you," Elle said of her contract for Lizzo's show. "They wanted to have your life story for eternity. It wanted to own the rights to anything you put out, et cetera, et cetera."
Article continues below advertisement
Elle said she ultimately agreed not to sign the release agreement as-is and decided to "red line" or edit pieces of the contract that fit her needs. After reviewing her and her lawyer's demands, Watch Out for the Big Grrrls passed on Elle, stating the other selected dancers had no problems signing the agreement.
Article continues below advertisement
Although Elle was upset by the show's team's decision, she continued working on her career as an independent music artist. However, one year after her audition, she realized Lizzo's content for her 2022 album, Special, and her Special 2023 tour looked eerily similar to the content she had in two of the videos she sent Lizzo's team for her Big Grrls audition.
Elle stated in her TikTok that she first thought Lizzo stole her content after the Emmy winner released the video for her single, "About Damn Time," from the Special album. In the video, Lizzo transformed a classroom into a disco-themed party. Elle explained in her TikTok that she had the same concept for her 2021 music video for her original song, "Better With Me." Although she admitted that Lizzo had a "bigger budget," she said the video was nearly identical.
Article continues below advertisement
Elle also claimed Lizzo stole one of her video concepts for her 'Special' Tour.
The TikToker then released part two of another time she felt Lizzo ripped off her content. Elle shared a performance from Lizzo's tour as the singer performed a song from her Special album, "Naked." The clip showed Lizzo singing as she wore a nude bodysuit, and her projector covered her body with various digital paintings.
Article continues below advertisement
Elle suggested in her TikTok that Lizzo stole her idea for her 2020 song, "Paint Me." She said she sent the video with her other song, "Better With Me."
Article continues below advertisement
In Elle's version, the singer was inspired by the Titanic scene from Rose (Kate Winslet) and Jack's (Leonardo DiCaprio) intimate painting of Rose's naked body. Elle's video shows her projecting multiple illustrations over her naked body, much like Lizzo did during her tour.
Article continues below advertisement
Lizzo hasn't addressed Elle's stolen content allegations.
Following Elle's story, she received tons of support from those in disbelief over Lizzo's alleged behavior. Several users agreed that Elle wasn't reaching when she pointed out her and Lizzo's comparisons.
Article continues below advertisement
"I actually went to your YouTube channel, and I saw the music video, and I compared the time you posted it and Lizzo and your telling the truth," one user said.
"It seems almost identical in nature to the point where something isn't right. … Thank you for speaking out! Also, your voice is beautiful," a second commenter stated.
Despite Elle's accusations making its rounds online, Lizzo has remained mum about her claims. Since her lawsuit involving her former background dancers surfaced, Lizzo has refrained from posting on social media. So far, the singer has only broken her silence about the situation once, claiming her former dancers' claims are "sensationalized stories."
Article continues below advertisement
"I am not here to be looked at as a victim, but I also know that I am not the villain that people and the media have portrayed me to be these last few days," Lizzo shared in August 2023. I am very open with my sexuality and expressing myself, but I cannot accept or allow people to use that openness to make me out to be something I am not.
She continued: "There is nothing I take more seriously than the respect we deserve as women in the world. I know what it feels like to be body shamed on a daily basis and would absolutely never criticize or terminate an employee because of their weight."
Unfortunately, Lizzo's apology didn't fare well with fans like Elle, who were once devoted to the singer.