What Happened to Louise Ogborn After She Fell Victim to the Strip-Search Caller?
Netflix revisits the harrowing story of the strip-search caller in 'Don't Pick up the Phone.' Louise Ogborn was one of his victims. Where is she today?
In April 2007, then-18-year-old Louise Ogborn was working at a McDonald's in Mount Washington, Ky. when her manager asked to speak with her. Ogborn's boss, Donna Summers, was on the phone with a man who claimed he was a police officer who had been tipped off regarding a theft incident. She was being accused of stealing a customer's purse.
Article continues below advertisement
Nearly four hours later, a traumatized Ogborn quit McDonald's after being subjected to emotional and sexual abuse at the behest of the alleged cop on the phone. The individuals who carried out his requests were Summers and her fiancé Walter Nix Jr., who were all led to believe a police officer was asking them to engage in the heinous acts inflicted upon Ogborn. Now, a new Netflix docuseries titled Don't Pick up the Phone tells the story of the strip-search caller. Where is Louise Ogborn now?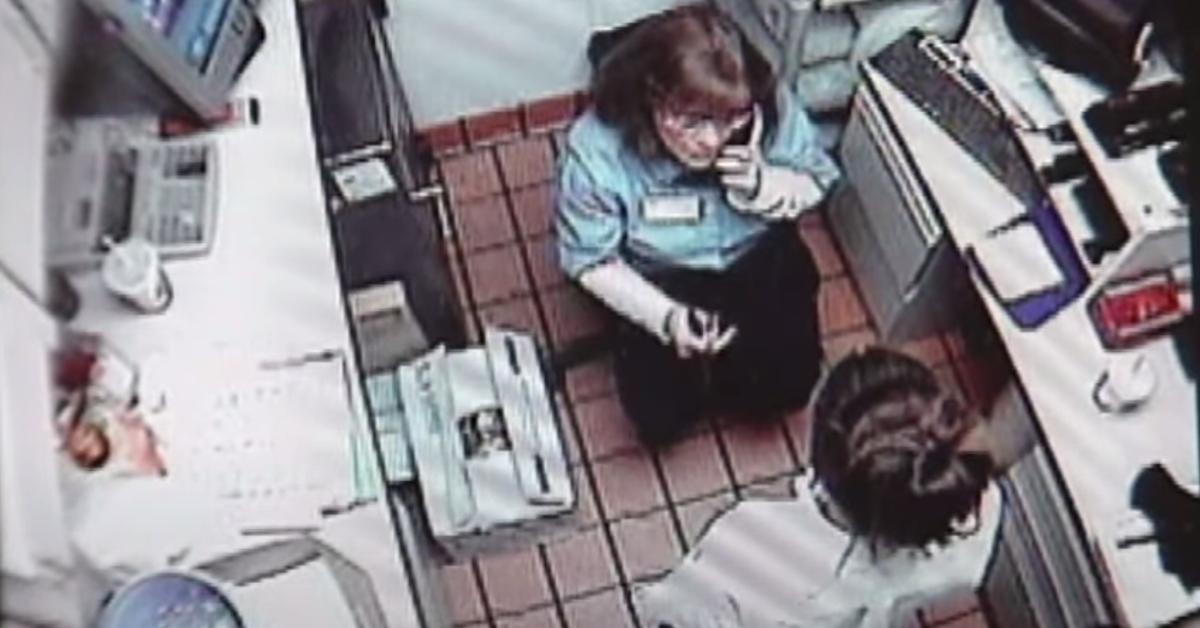 Article continues below advertisement
Where is Louise Ogborn now?
According to ABC News, after Ogborn was brought into Summers's office, she was "told to empty her pockets and surrender her car keys and cell phone." Because Ogborn was terrified, she did what she was told by Summers, who was being fed instructions by the caller. Things continued to escalate as Ogborn was then asked to remove all of her clothes. With just a dirty apron to cover her up, Ogborn was left vulnerable and defenseless.
"I honestly thought he was a police officer and what I was doing was the right thing," Summers explained. "I thought I was doing what I was supposed to be doing." Summers was under the impression a police officer was en route to the McDonald's. In the meantime, she was asked to bring Nix in to watch Ogborn. It was at this time the abuse got much worse.
Article continues below advertisement
Nix was asked by the caller to have Ogborn stand on a chair and bend over and do jumping jacks to see if she was hiding anything on her person. Finally, Nix was told to spank Ogborn, which he did for 10 minutes before performing a sexual act on her. While this was happening, Summers came in and out of the office. Nix covered Ogborn back up with the apron every time she appeared.
Article continues below advertisement
Eventually, Ogborn sued McDonald's and in October 2006, was awarded "$5 million in punitive damages and $1.1 million in compensatory damages and expenses," via ABC News.
Article continues below advertisement
What happened to Donna Summers?
Summers finally realized she was being tricked when the caller told her another manager, Lisa Siddons, was also on the line. When Summers called Siddons at home she discovered Siddons had been asleep. Soon after, Summers was fired and "charged with unlawful imprisonment and was sentenced to probation after entering an Alford plea — a type of guilty plea in which a person does not admit guilt, but acknowledges the evidence is sufficient for a conviction," per ABC News.
Once Summers was able to watch the surveillance tape, she saw what Nix did to Ogborn and ended their engagement. She also sued McDonald's and was awarded "$1 million in punitive damages and $100,000 in compensatory damages." Was the strip-search caller ever caught?
Stream Don't Pick up the Phone on Netflix for more on this story.