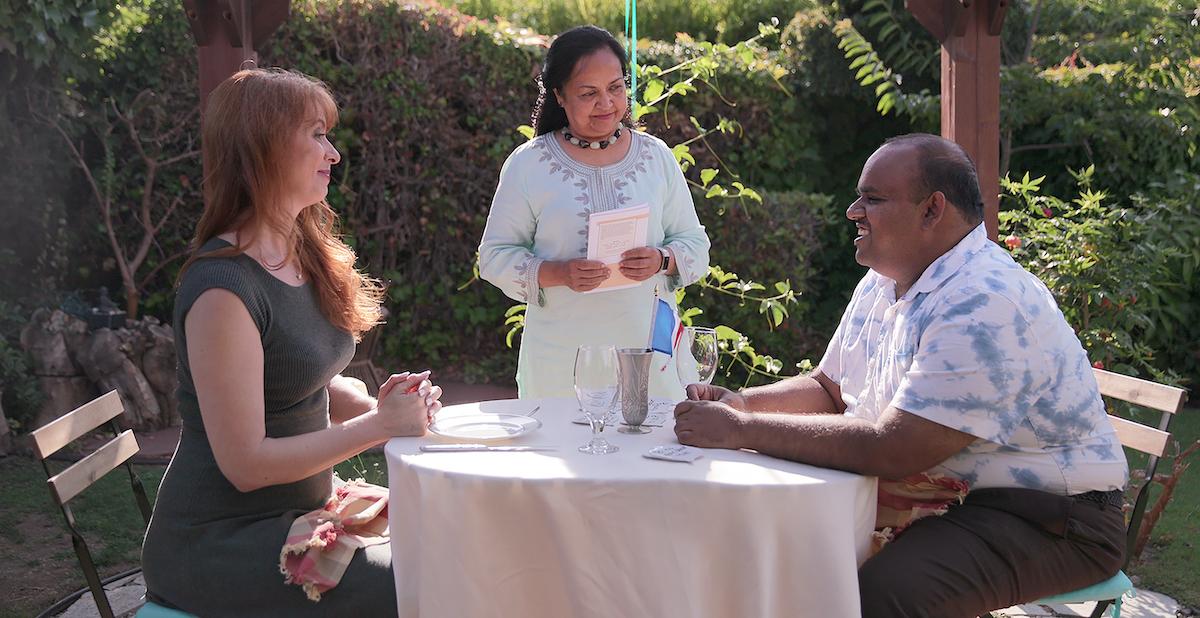 Cian O'Clery and Jennifer Cook From 'Love on the Spectrum U.S.' Talk Season 2 Possibilities (EXCLUSIVE)
While flashy outings, helicopter rides, mock weddings, celebrity cameos, or early "I love yous" have dominated the top shows in the reality dating genre for years, in 2019, a new type of series launched: Love on the Spectrum.
The docuseries follows singletons who are all on the autism spectrum as they look to date and, hopefully, to fall in love.
Article continues below advertisement
Though the show premiered in Australia in 2019, Love on the Spectrum later won over a global audience when it debuted on Netflix in 2020. During the show's two-season run, two couples (out of 15 cast members) got married — which is a better success rate than any series in The Bachelor franchise.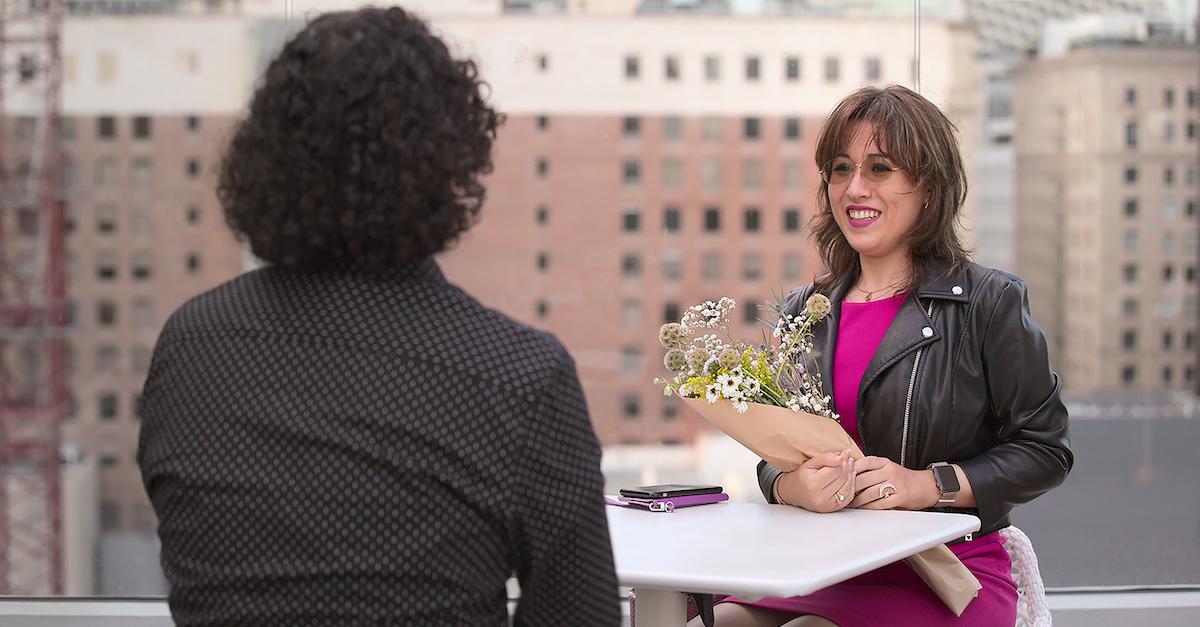 Article continues below advertisement
After the Australian edition's success, Netflix, unsurprisingly, greenlighted a U.S. version of the dating series. The first season is set to launch on the streamer on May 18, and viewers will get the chance to fall in love with six autistic Americans who are ready to connect with someone special.
Though the cast list is different and some of the dating practices aren't the same between the two countries, Love on the Spectrum U.S. will warm the hearts of viewers just as much as its Australian predecessor.
Article continues below advertisement
Fans of the original will also notice that Cian O'Clery is still behind the camera for the American series, and his voice can be heard as he guides the stars through the experience. He enlisted the help of autism expert Jennifer Cook, who is on the spectrum herself, to meet with a few of the cast members to offer them some advice and tips before their dates.
Ahead of the premiere, both Cian and Jennifer spoke exclusively with Distractify about the show, why representing autism on an unscripted TV program is so crucial, and whether there are plans to continue the show for Season 2.
Cian O'Clery and Jennifer Cook discuss the importance of representation on 'Love on the Spectrum U.S.'
Following the critical and fan acclaim from both seasons of Love on the Spectrum, Cian began having conversations with Netflix about bringing the concept to the United States. The longtime director was immediately excited at the prospect of working on an American version of Love on the Spectrum.
Article continues below advertisement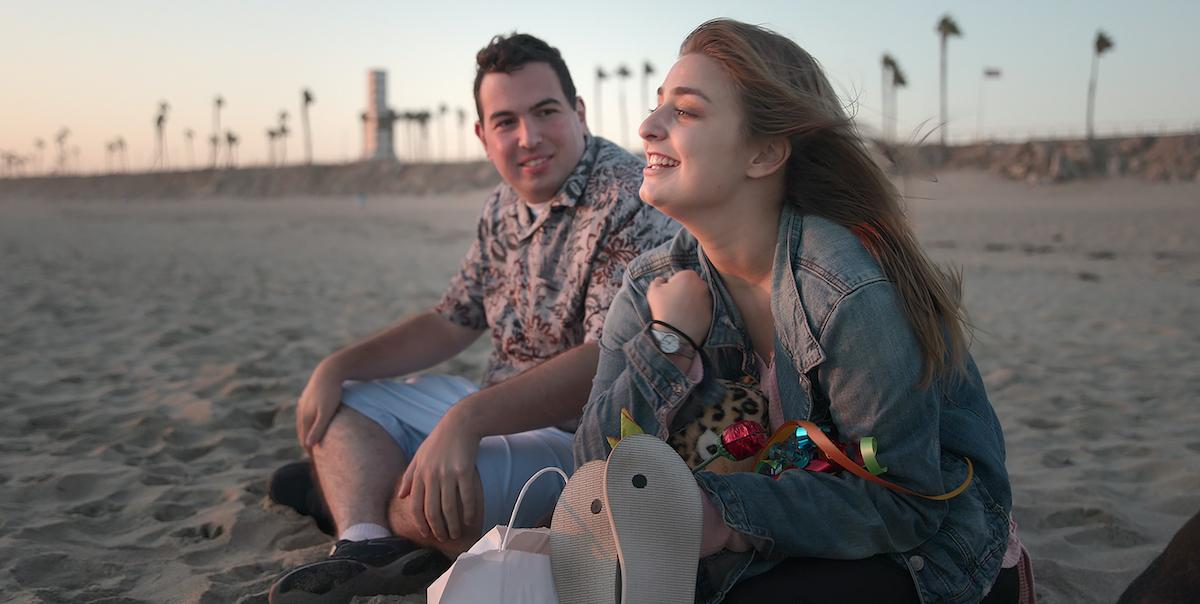 "The opportunity came up, and we were really happy to get involved," Cian said to Distractify about working on the U.S. show. "We're just really happy to hopefully reach even more people and to showcase the diversity of autism. It's so great to be able to tell real people's stories, to give people a voice themselves."
Article continues below advertisement
Jennifer was similarly thrilled to get involved with the show.
"Cian has created is this warm environment where everybody is genuinely cheering for each other, which is so atypical in the reality sphere," Jennifer added. "That was super special."
The autism advocate was diagnosed with Asperger syndrome when she was 35. She appreciated that Cian decided to "walk the walk" and have an expert involved in the show who is on the spectrum herself.
"I thought was really brilliant and respectful of Cian to want to have somebody who's on the spectrum who could maybe do a little bit of translating between that neurodiverse and neurotypical intersection," she said.
While scripted shows like Atypical and The Good Doctor have been successful at starting conversations about autism representation, Cian is excited for viewers to see people on the spectrum as they go about their real, day-to-day lives.
Article continues below advertisement
"It's just introducing people to a really diverse group of people so that an audience understands that autism looks different in every single person. It's just great and lovely to be able to have a series about dating on TV that features real people as well, who aren't trying to get something out of being on the show," Cian said about what he wants people to take away from the show. "They're not trying to gain followers. They're just real people going through real life and a real-life dating experience."
Article continues below advertisement
Jennifer and Cian share whether they would be interested in bringing the show back for Season 2.
Netflix has yet to officially renew Love on the Spectrum U.S. for a second season, and neither filming nor production has commenced on another set of episodes.
However, when it comes to Jennifer and Cian's level of interest, they are both excited about the prospect of continuing the show.
"I'd love to keep telling the stories of the people who are in the series, and maybe even a couple of new people if there was a second series," Cian shared with us. "Sure, I'm in."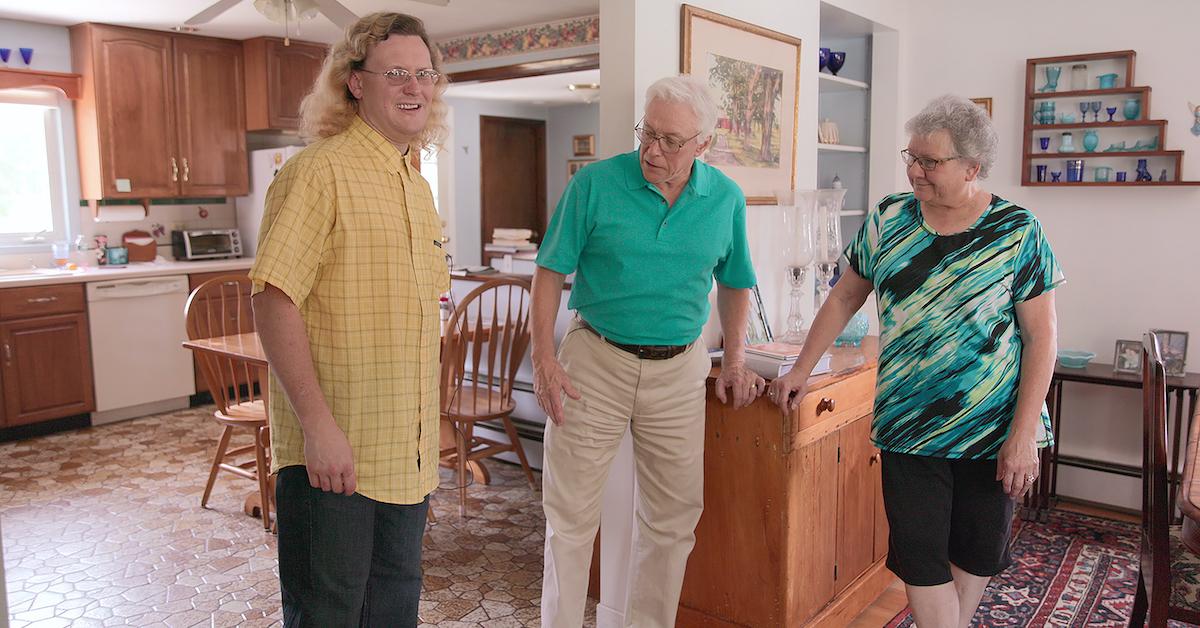 Article continues below advertisement
"I'm totally in," Jennifer continued. "Absolutely, this is fun."
Since filming wrapped, both Cian and Jennifer have been in touch with multiple of the cast members. Some of their journeys to find love have ended in success, while others are still searching for their perfect match.
While neither Jennifer nor Cian knows exactly what the future will hold for the stars' dating lives and for the show itself, there's no doubt that in either of their minds that viewers will connect with at least one of the castmates.
"Before and after everything else, we are all on the human spectrum," Jennifer said. "There are these threads that sort of weave among all of us who are on the show, and who are on the spectrum. It gives the audience the chance to identify more or less with one participant or the other."
Love on the Spectrum U.S., which is produced by Northern Pictures, will be available to stream on Netflix beginning on May 18.