Yes, 'American Idol' Judge Luke Bryan Has a Butt Tattoo, Among Other Ink
Luke Bryan's tattoos include a wrist tattoo, a bicep tattoo, and even a butt tattoo. Read more about the "Down to One" singer's body art.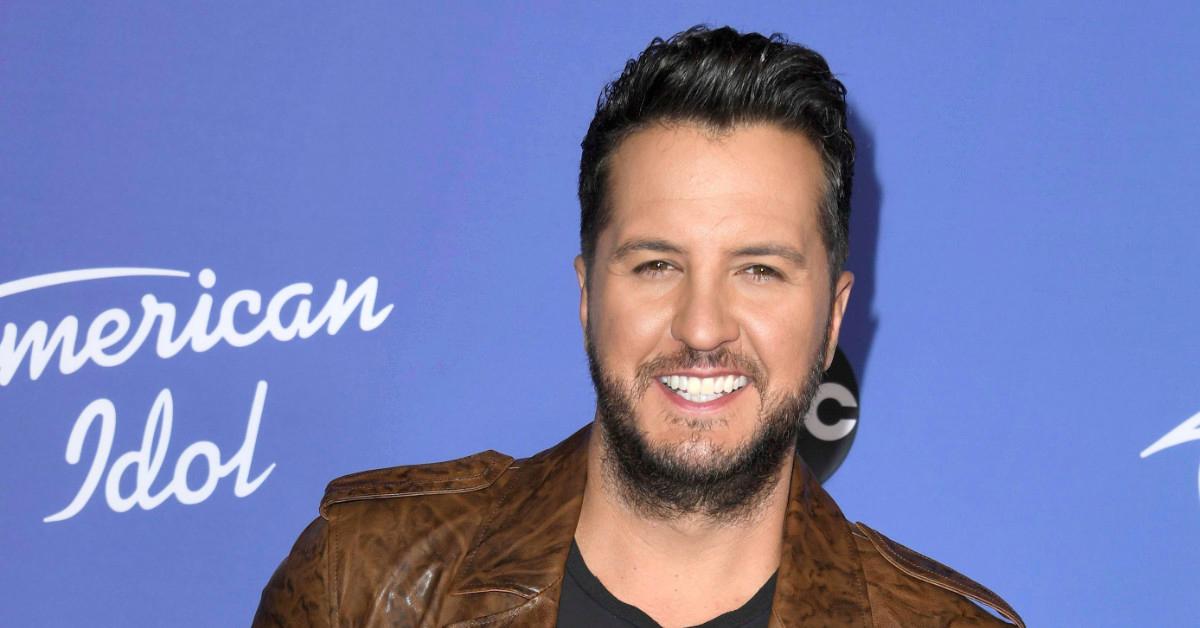 Hawk-eyed American Idol viewers have surely spotted some of Luke Bryan's tattoos as the country singer serves as a judge on the ABC reality competition. But there's one tattoo that fans will probably never see on screen: His butt tattoo.
Friend and fellow country singer Jason Aldean spilled the beans about Luke's NSFW tattoo in 2014, revealing that the Academy of Country Music Award winner's rear end now bears the initials of his wife, Caroline Boyer.
Article continues below advertisement
"He was out on tour with me when he got it," Jason told WQYK (per WYRK). "You know, after you get a tattoo, when they start to heal, they itch, and you want to scratch it? Well, he kept complaining about it, and I was like, 'What is wrong with you?' And he told me he got a tattoo, and then proceeded to pull one of his ass cheeks out, and I could see her initials on it."
Keep reading for details on other times this Georgia native went under that tattoo needle.
Luke Bryan and Jason Aldean both have a Buck Commander logo tattoo.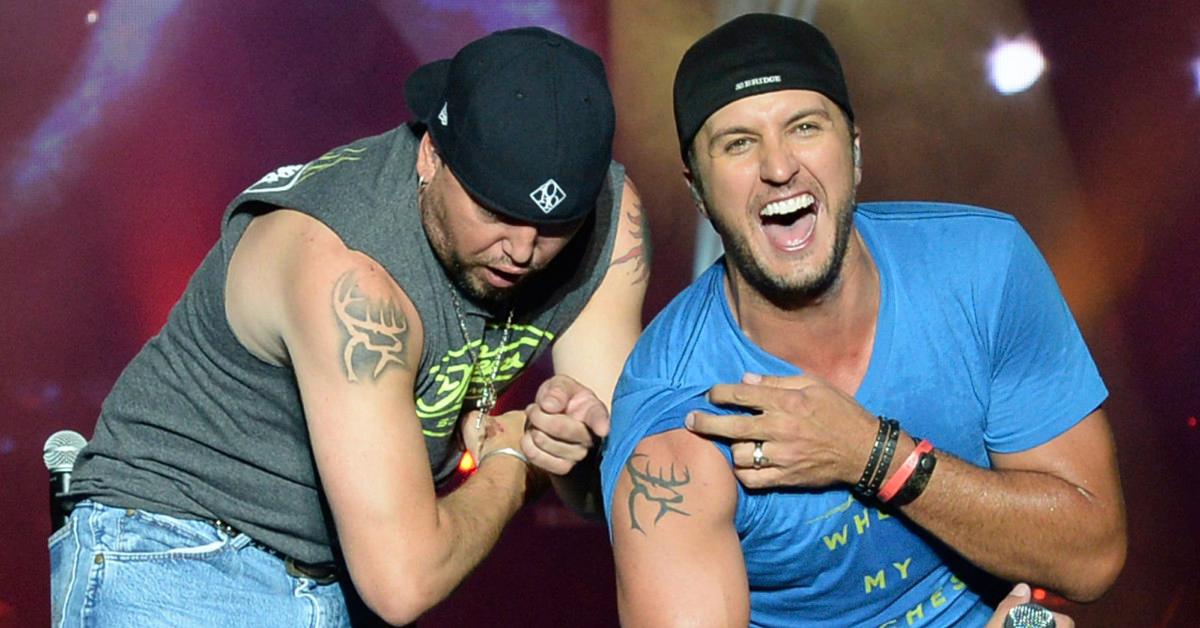 Luke and Jason are both emblazoned with the Buck Commander logo, having gotten similar tattoos of the hunting supply company's insignia on their biceps in 2012, according to Taste of Country.
The two country stars are the co-owners of Buck Commander alongside Duck Dynasty alum Willie Robertson and major-league baseball stars Adam LaRoche, Ryan Langerhans, and Tombo Martin. (These "Buckmen" also appear on the Outdoor Channel reality show Buck Commander.)
Article continues below advertisement
Luke Bryan also has his wife's initials tattooed on his ring finger.
In a 2013 Good Housekeeping profile, the country star said that he and Caroline got inked together during a Valentine's Day date. "We do little nights out together. One Valentine's Day, we got each other's initials tattooed on our ring fingers!"
He also waxed romantic about Caroline, to whom he's been married since 2006: "It was love at first sight with Caroline — those blue eyes of hers. I knew that, no matter what, I was going to make my way over to her."
Article continues below advertisement
And yes, Luke has copped up to having her initials on his rear end, too. "She started the trend: She put my initials on her butt," he told Extra in 2019. "I actually did it because she said I would never do something that renegade."
Luke Bryan has an evolving tattoo on his left wrist.
Talking with Country Countdown USA host Lon Helton in 2017, Luke explained that his wrist tattoo "grows every year … like ivy" as he adds to the design.
"I've got [sons] Bo and Tate on it. Then my brother-in-law that passed away had a red star on his hand — he had been in my life since I was 7 years old, and I always remember that red star — so I got a red star when he passed away. Then I've got his kids — my sister's kids — the letters of their first names right there. Every year it grows. I keep incorporating it into being something bigger."