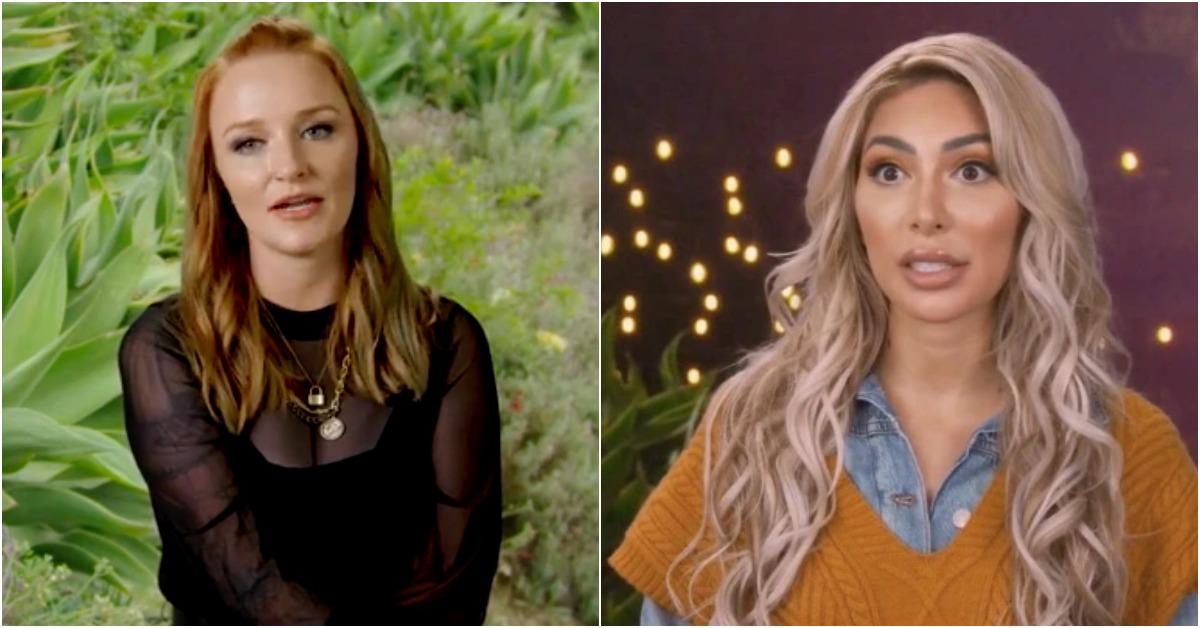 Maci and Farrah's Feud Still Has the 'Teen Mom' Stars at Odds
'Teen Mom: Family Reunion' stars Maci Bookout and Farrah Abraham have never been on the best terms. Here's a timeline of their feud over the years.
There are some rivalries that go down in reality TV history. And while Maci Bookout and Farrah Abraham from Teen Mom OG might not be quite as iconic, they're known for getting into heated arguments. Now that both are also on the spinoff Teen Mom: Family Reunion, some fans may need a recap of Maci and Farrah's feud and what got them to where they are today.
Article continues below advertisement
Maci wasn't happy when Farrah returned to 'Teen Mom OG' in 2015.
After Season 4 of Teen Mom OG, the show took an extended break. A nearly three-year break, in fact. During that time, Farrah pursued a new career in the adult entertainment business. But when the series returned in March 2015, Farrah returned with it. And Maci was vocal about her opinion regarding her co-star's return to the show that is both of their claim to fame.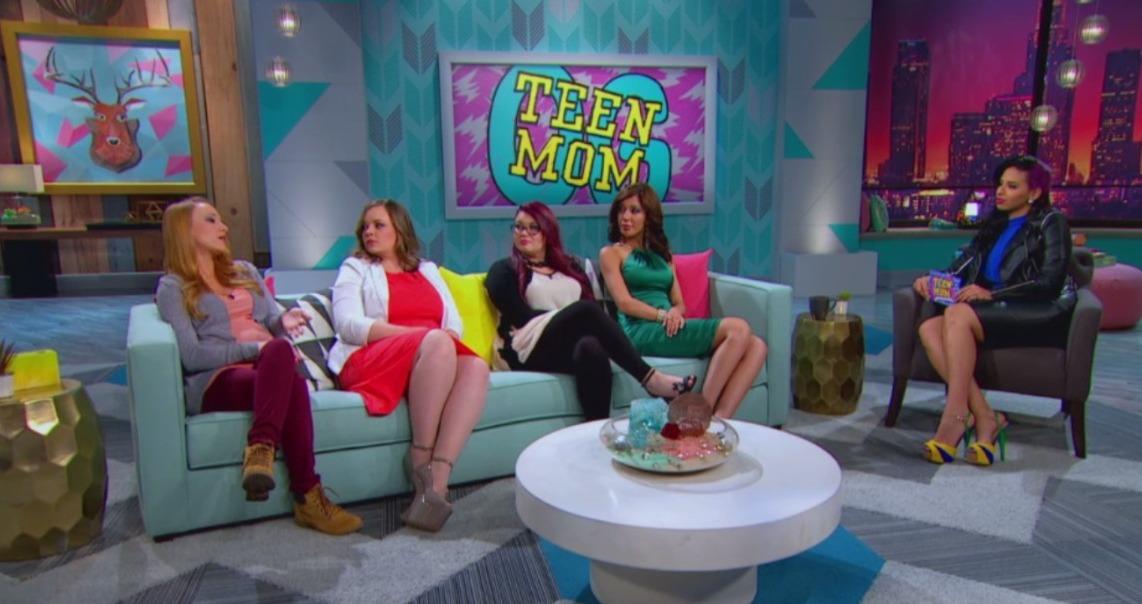 Article continues below advertisement
At the time, during one of her segments while filming, Maci threatened to quit the show herself.
She told Us Weekly about Farrah's Teen Mom OG return: "I'm not going to lie and say I was happy about it." And her comments regarding Farrah return eventually came back to bite her when Farrah confronted her on the show.
Farrah confronted Maci in a 2015 episode of 'Teen Mom OG.'
When Farrah was still on Teen Mom OG with Maci, the two moms fought during a press tour which aired in an episode. They were together in the episode, during which Farrah exploded on Maci about her comments regarding Farrah's past in adult films.
Maci had told fellow co-stars Catelynn and Tyler Baltierra that having Farrah attached to the show and adult films wasn't good for her son, who was in kindergarten at the time.
Article continues below advertisement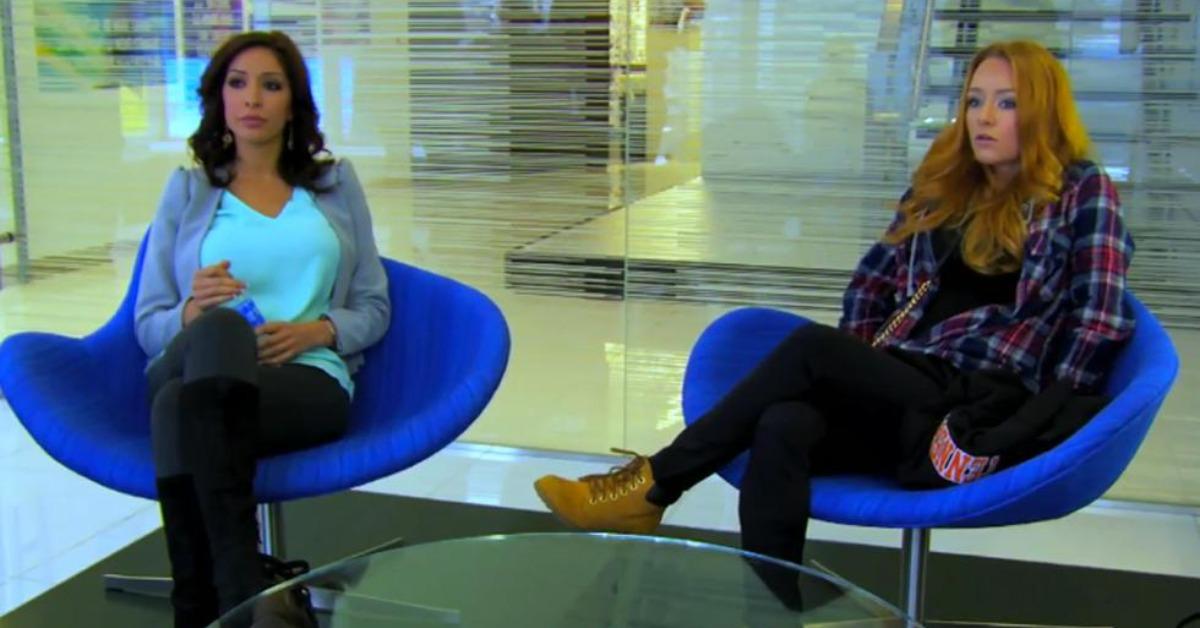 In the episode, Farrah shouted at Maci to leave the office where they sat during the press tour. Farrah told her, "I think you should not be here because you don't want to be here — bye-bye," in reference to Maci's earlier comments in a previous episode about not wanting to film with Farrah.
Article continues below advertisement
Farrah spoke out about Maci's mental health in 2019.
Farrah left Teen Mom OG in 2017 and her final episode aired in 2018. The following year, she told Hollywood Life that she hoped Amber Portwood, Catelynn, and Maci would all seek the mental health help she felt they needed. This was right after Amber was arrested and charged with domestic abuse against her then-boyfriend, Andrew Glennon.
"I'm sure her new husband or boyfriend is with her new child," Farrah told Hollywood Life of Amber's now-ex gaining custody of the child he shares with Amber. "I really hope that, not only Amber, but I hope Catelynn, I hope Maci … gets some help. They seriously need it."
Article continues below advertisement
In 2022, Farrah called Maci a hypocrite for being scared to see her on 'Teen Mom: Family Reunion.'
Just when you thought Farrah and Maci had totally moved on from their feud, Farrah made a comment about appearing on the 2022 spinoff Teen Mom: Family Reunion opposite Maci. In the series premiere, Maci admitted she was nervous to see if Farrah would be in the new show. Farrah then took to her Instagram Stories to call her out.
Article continues below advertisement
She called Maci a "hypocrite" and said, "They be hating but they want to be my friends," in reference to Maci and some of Farrah's other former co-stars.
When Farrah made her Teen Mom: Family Reunion appearance, Maci sat down with her in an attempt to make amends. Maci wanted Farrah to stick around and work with the resident therapist Dr. Cheyenne Bryant. But in the end, Farrah left. All we're missing now is a "to be continued" notice on the Farrah / Teen Mom saga.
You can watch Teen Mom: Family Reunion on Tuesdays at 8 p.m. EST on MTV.