Mackenzie McDonald Is an American Tennis Star — Who Are His Parents?
Mackenzie McDonald just beat Rafael Nadal, leading many to wonder who his parents are and where this American tennis player originally hails from.
Rafael Nadal is the defending champion at the Australian Open, but he's not going to get a chance to repeat. After suffering an injury during the tournament, Nadal was beaten by American tennis player Mackenzie McDonald and eliminated from the tournament.
Following this somewhat surprising upset, many wanted to learn more about McDonald, including who his parents are.
Article continues below advertisement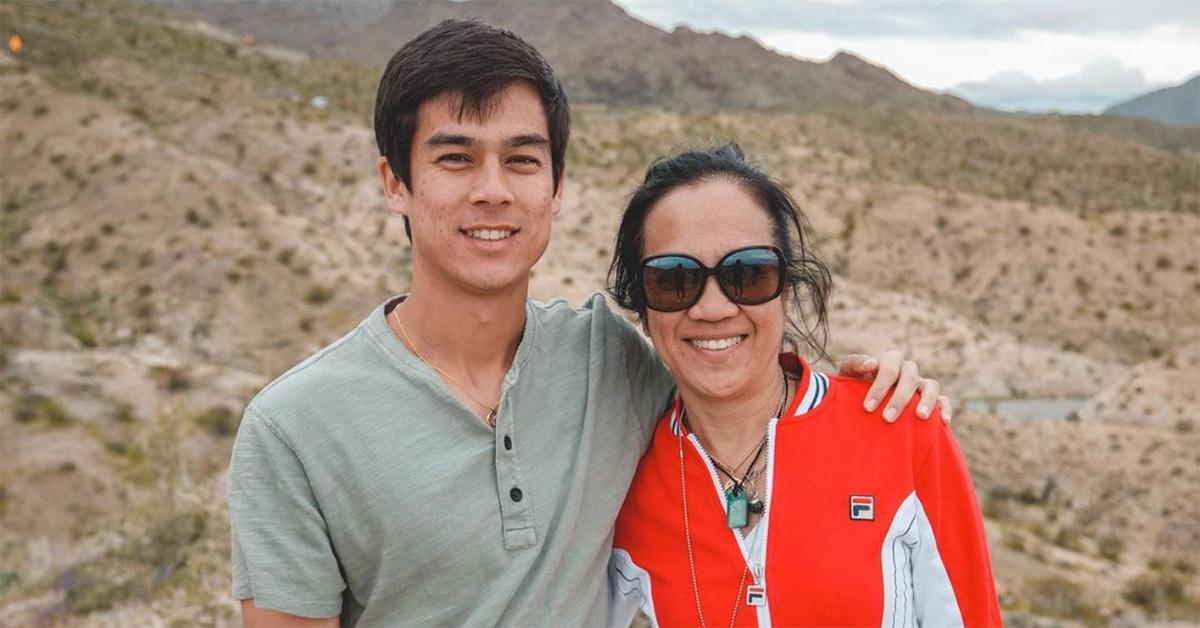 Who are Mackenzie McDonald's parents?
Mackenzie, who is affectionately known as Mackie, was born to Michael McDonald and Vivianesque "Vivian" McDonald. His father is of English and Scottish heritage, while his mother is of Chinese descent. He was born in Piedmont, Calif. and was raised in California, as well. Mackenzie's father is an oral surgeon, and if his posts on social media are to be believed, he's also a huge supporter of his son.
Article continues below advertisement
Vivian is an artist and photographer who owns her own studio, and she was born on the island of Alameda and raised in California. Most of Vivian's social media posts are focused on her artwork, and it seems clear that she leads a rich and fulfilling life that isn't totally focused on her son's tennis career. What's also clear, though, is that both Michael and Vivian are huge backers of their son.
Article continues below advertisement
Mackenzie McDonald's victory was a surprise.
Mackenzie's defeat of Nadal was a shocking upset, even considering the hip injury that Nadal was dealing with. Mackenzie managed to beat one of the all-time greats in the sport in three consecutive sets: 6-4, 6-4, and 7-5.
It was the kind of win that may allow McDonald to make an even bigger name for himself in international tennis, and it was undoubtedly one of the biggest wins of his still young career.
Mackenzie advanced past fellow US player Brandon Nakashima to get to his match against Nadal, and will now face Japan's Yoshihito Nishioka in the third round of the tournament.
Throughout the 27-year-old's career, Mackenzie has scored a number of fairly significant upsets, including a defeat of Juan Martin del Potro at the 2019 Delray Beach Open.
Article continues below advertisement
A hamstring injury took him out of competition for the rest of the 2019 season, and he struggled throughout the 2020 season. In 2021, he made it to the fourth round of the Australian Open before losing to Daniil Medvedev. He also beat defending champion Nick Kyrgios at the Citi Open in 2021 and ultimately made it to the final of that tournament where he lost to Jannik Sinner. He is currently ranked as one of the 50 best players in the world.
Fans congratulated Mackenzie on his victory.
After his somewhat surprising upset, Mackenzie posted about his victory on social media, writing that "it was all a dream." Plenty of fans chimed in in the comments to congratulate him on the upset, although there were some who pointed out that Mackenzie may not have stood a chance against an uninjured Nadal. That may be true, but a win is a win, and Mackenzie's was well-earned.