'Euphoria' Fans Have a Few Theories About Maddy and Samantha's Relationship
There are quite a few fan theories circulating about Maddy and Samantha in 'Euphoria.' Are they about to hook up? Is Samantha spying on her for pleasure?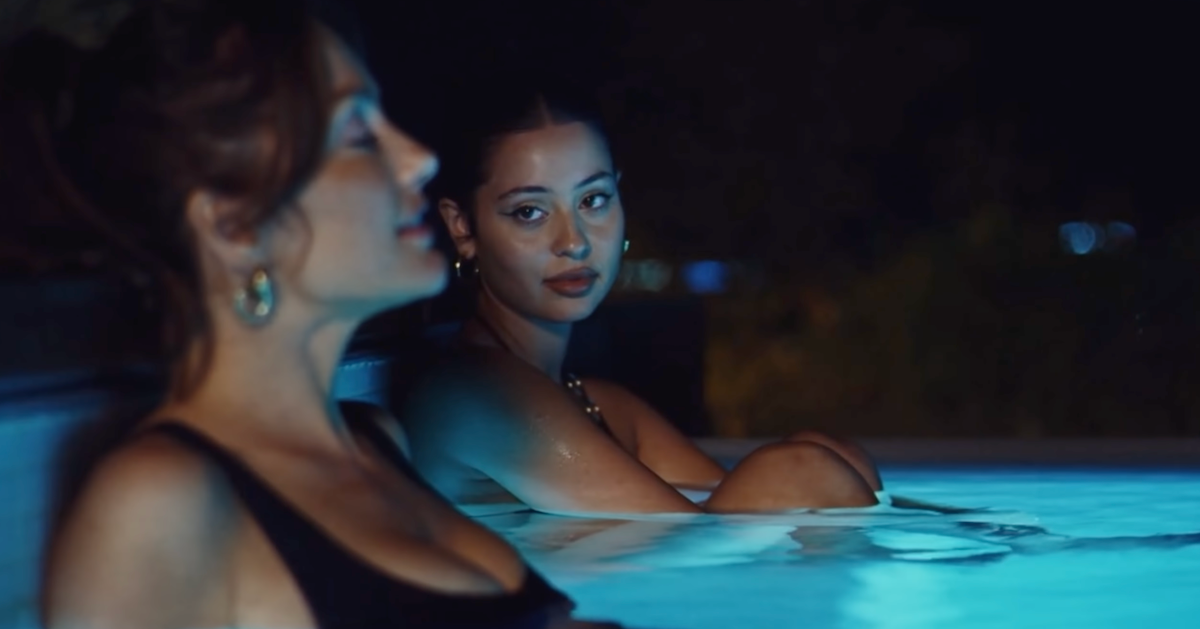 There are quite a few fan theories circulating about Maddy and Samantha from HBO's hit series Euphoria. The last few episodes have given viewers a little insight into where their relationship is headed … if it's headed anywhere at all.
Samantha (Minka Kelly) hired Maddy (Alexa Demie) to babysit her son, and one of the first things viewers noticed about Samantha is the fact that she's extremely wealthy.
Article continues below advertisement
Samantha lives in a luxurious home with a beautiful pool in the backyard, proving that her lifestyle is as upscale as it gets. She's got a walk-in wardrobe filled with designer dresses and jewelry, and Maddy seems to heavily admires her boss's extravagance — often secretly trying on Samantha's clothes in her closet when Samantha isn't there.
During the Feb. 13, 2022 episode, eagle-eyed Euphoria fans noticed there appeared to be a hidden camera within a digital clock in Samantha's closet.
Here are some of the theories being discussed so far.
Theory #1: Maddy and Samantha are going to hook up.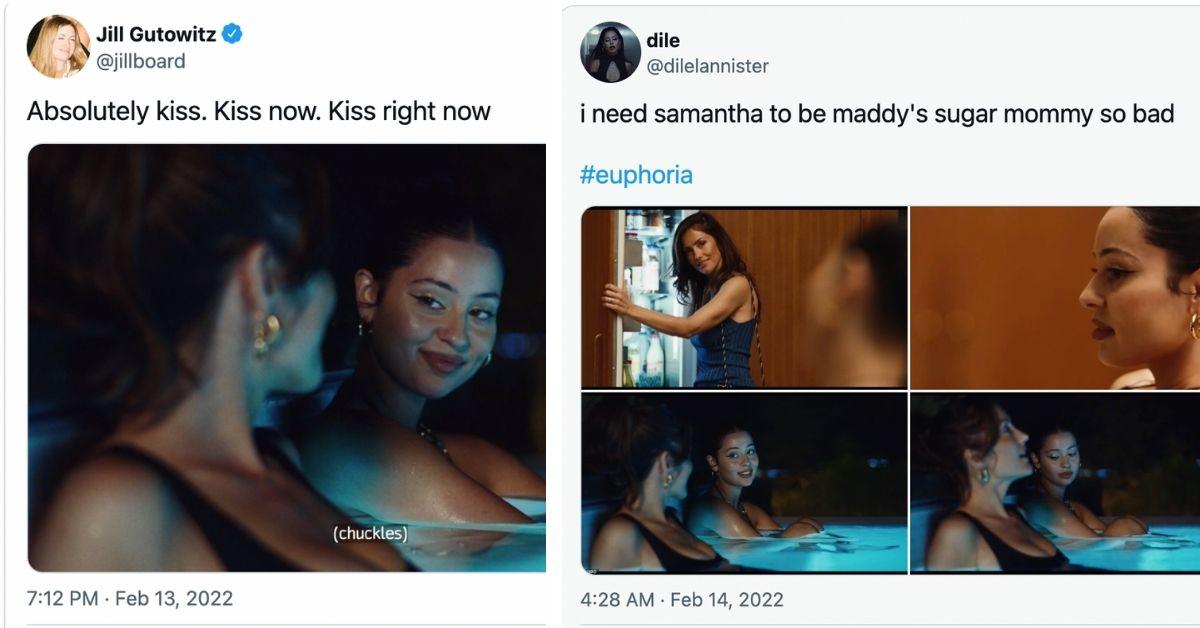 Did Samantha set up a camera in her closet to watch Maddy undress for her own viewing pleasure? It's obvious Samantha knew Maddy was spending time in her closet after Maddy didn't make sure the jewelry drawer was fully shut during the Feb. 6, 2022 episode. The next time Maddy spent time in Samantha's closet, it became clear that there was a hidden camera watching her.
Article continues below advertisement
Is it possible Samantha's voyeuristic curiosity is getting the best of her as she watches Maddy get undressed in her closet? She eventually invited Maddy to spend a little time getting close and personal in the hot tub — with liquor.
Samantha willingly supplied 18-year-old Maddy with liquor, even though the legal drinking age is 21. The entire time they were in the hot tub together, it seemed they were sharing a mutually flirtatious moment. According to some Euphoria fans, a hookup between Samantha and Maddy is likely on its way soon. If this happens, some fans think Samantha might even become Maddy's "sugar mommy."
Article continues below advertisement
Theory #2: Samantha is grooming Maddy.
While some fans of the show believe the flirtations are totally mutual between Samantha and Maddy, others don't believe Maddy has any clue about Samantha's intentions. There's obviously quite an age gap between the women. We know Maddy is still just an 18-year-old high school student.
It's unclear how old Samantha is, but it safe to assume she's probably in her late 20s or early 30s. If Maddy is totally unaware of Samantha's potential crush on her, then it's possible Samantha might be grooming her. The boss-employee dynamic also opens the door to an unfair power imbalance between the two. Samantha might be planning to make a sexual move that Maddy wouldn't be comfortable with. Maddy doesn't know Samantha's been possibly watching her get dressed and undressed in that closet, after all.
Article continues below advertisement
Theory #3: Samantha is filming for proof of theft.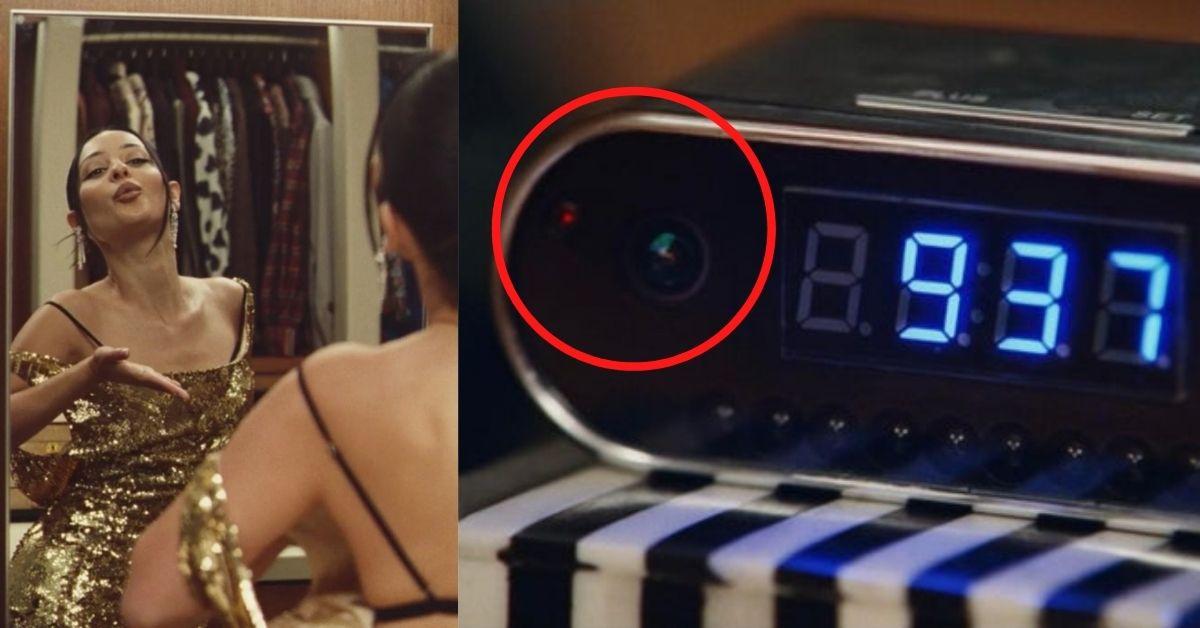 A third fan theory about Samantha and Maddy suggests that there is nothing flirtatious or predatory going on at all. After Samantha realized Maddy was spending time in her closet trying on her clothing, it was a natural next step for Samantha to set up a hidden camera to make sure her belongings weren't being stolen.
For now, Maddy hasn't stolen anything –– but if she ever chooses to secretly take something home, Samantha will have video proof to take with her to the authorities. If this theory happens to be the case, it would be the most boring possible outcome since theories 1 and 2 are far more intriguing to follow.
New episodes of Euphoria premiere on HBO Sundays at 9 pm ET.