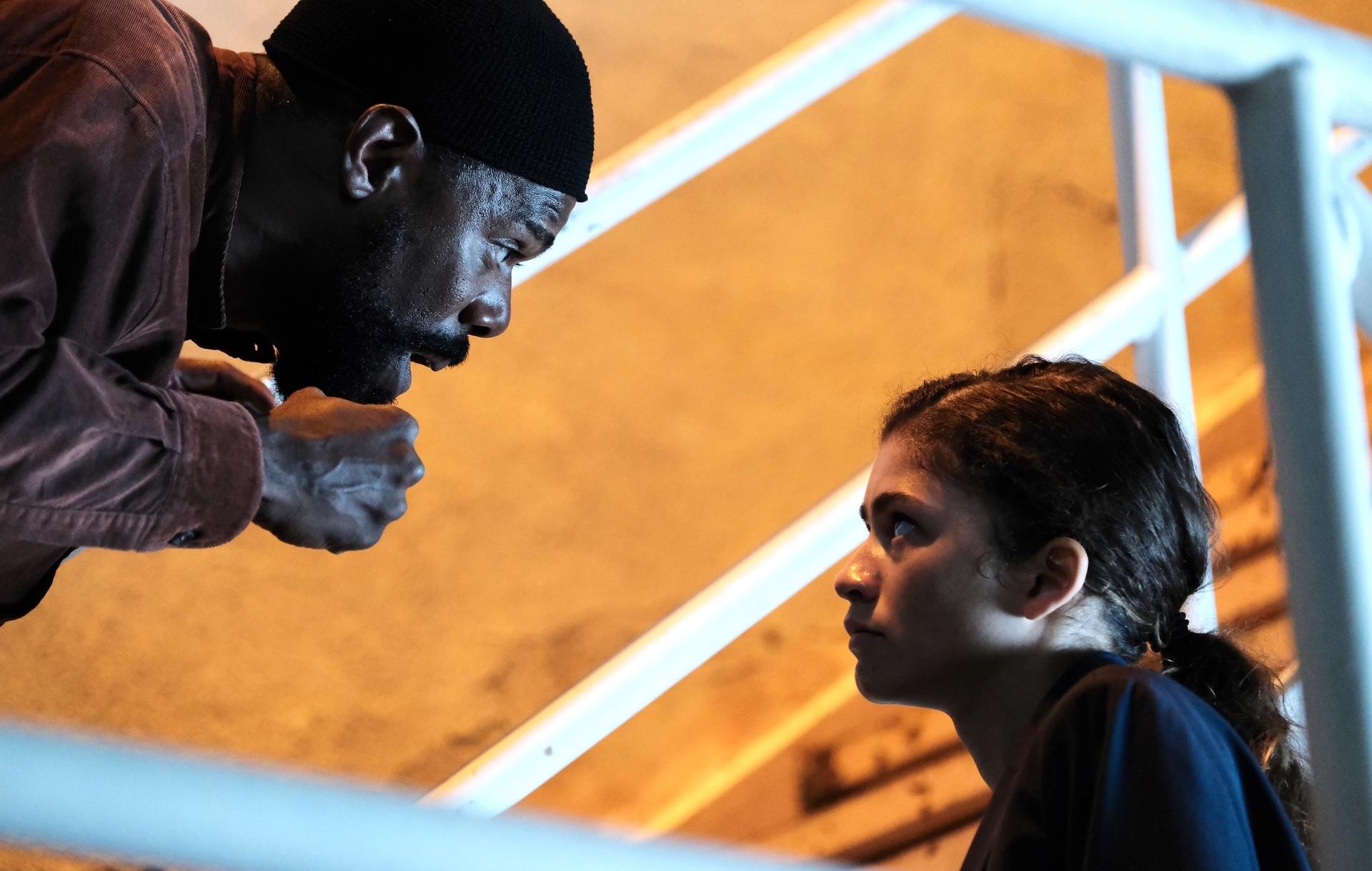 Rue Apologizes to Ali on 'Euphoria' for Using His Past Against Him (SPOILERS)
Spoiler alert: This article contains spoilers for Season 2, Episodes 3 and 6 of HBO's Euphoria.
Every week, Euphoria viewers witness the unfortunate downfall of Rue Bennett (Zendaya). Since the start of Season 2, Rue has made it clear she has no intention of staying clean; she spirals into severe drug addiction with opiates and heroin.
Article continues below advertisement
Rue manages to keep her drug use hidden from her loved ones, eventually convincing school-teacher-turned-drug-dealer Laurie (Martha Kelly) to front her a suitcase holding $10,000 worth of drugs. After receiving the stash, she dares to show up to an NA meeting with the bag.
Rue's sponsor, Ali (Colman Domingo), becomes suspicious and confronts her. However, the two have an explosive exchange where Rue uses Ali's past against him. Here's everything you need to know about what Rue said to Ali.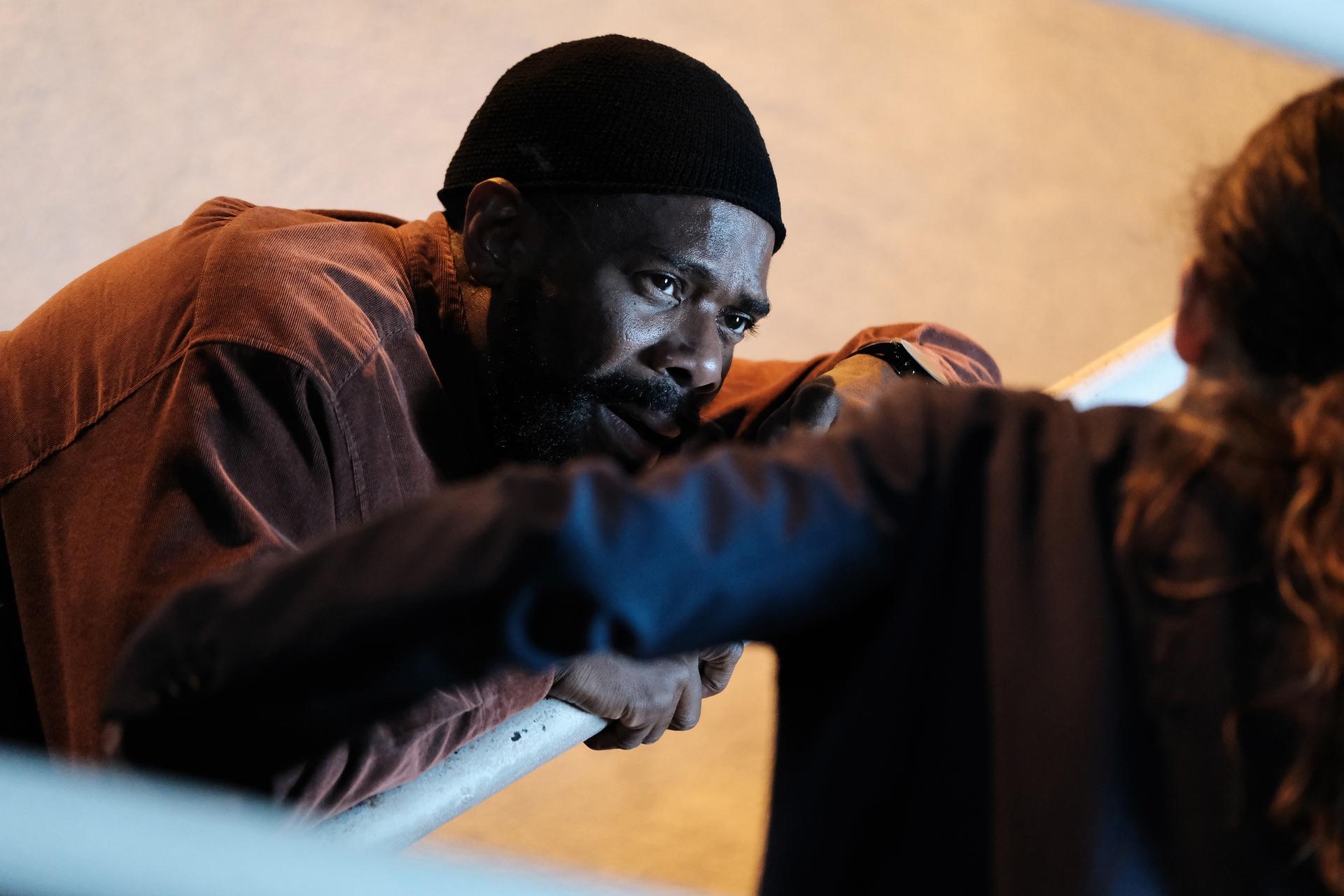 Article continues below advertisement
What did Rue say to Ali on 'Euphoria'?
We're not going to lie: It's really tough to see Rue nearly overdose every week. She's giving in to her addiction, as well as wrecking the lives of her loved ones. In Season 2 alone, Rue has cut ties with several people, including with her NA sponsor, Ali.
After Rue goes to the NA meeting with the drug-filled suitcase, Ali senses something is awry. So, once the meeting ends, Ali confronts Rue, who tells him she is carrying schoolbooks.
"Don't play that s--t with me. I've always accepted you for who you are. The good, the bad, and the ugly. I'm not just some parent you can treat like s--t," Ali says as Rue tries to leave. Rue responds with a low blow: "Well, good thing nobody's looking to you to be a parent."
Ali immediately warns Rue that they'll be done for good if she ever uses his past against him again or talks back to him in a disrespectful manner. Sadly, Rue bites back and says, "Or what, Ali? You're gonna hit me?" Wow.
Article continues below advertisement
Following the intense dispute, Rue's mother and sister learn from Elliot and Jules that Rue has relapsed. Rue officially hits rock bottom once she discovers her drug stash is no longer around, which prompts her to violently attack her family and run from them for an entire episode.
Amid her withdrawal, Rue gets into danger but ultimately trudges back home and vows to get clean. Well, where do we go from here? Does Rue reconcile with Ali? Or is their sponsor-sponsee connection ruined for good?
Article continues below advertisement
Rue calls Ali and apologizes for her cruel words.
In Season 2, Episode 6, titled "A Thousand Little Trees of Blood," Rue deals with the agonizing pains of withdrawal. While hurting, Rue decides she needs to call Ali and apologize. During the phone call, Rue stumbles with her apology, but quickly composes herself and owns up for her hurtful comments.
Article continues below advertisement
Luckily for Rue, Ali forgives her. She starts to cry at the dining room table and thanks her sponsor for his compassion. Later, Ali shows up at Rue's home and insists on cooking dinner for her family.
They all rejoice in their time together while discussing Rue's desire to get clean. Though initially wary of Rue's confession, Ali instills optimism in Leslie (Nika King) and Gia (Storm Reid) that Rue will get better.
New episodes of Euphoria air Sundays at 9 p.m. EST on HBO and HBO Max.
If you or someone you know needs help, use SAMHSA Behavioral Health Treatment Services Locator to find support for mental health and substance use disorders in your area or call 1-800-662-4357 for 24-hour assistance.