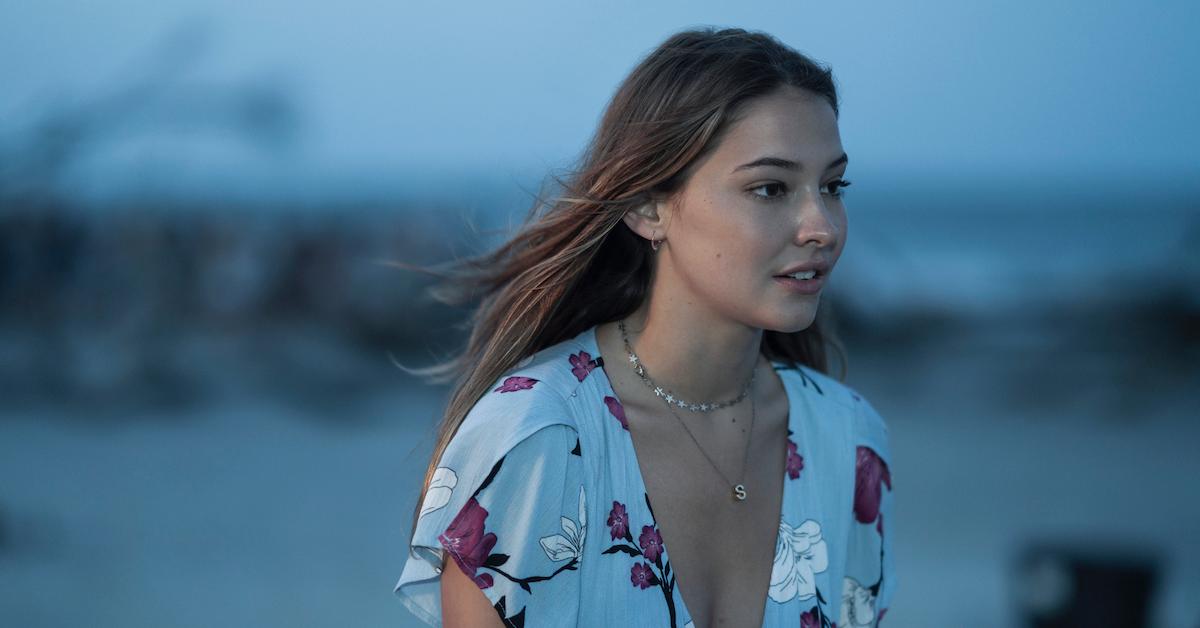 'Outer Banks' Actress Madelyn Cline Is Quarantining With Her Castmates
Madelyn Cline is making quite the splash for her role as Sarah on 'Outer Banks'. Let's take a look at the actress and where you've seen her before.
Outer Banks is all the rage among YA viewers these days. The Netflix coming-of-age series follows a group of friends, the Pogues, as they investigate John B, the pack leader's father's disappearance.
Article continues below advertisement
"It depicts what everyone would love to be doing right now," she continued to the outlet, "which is be on the water, on a boat, not having to stay inside. Live Pogue style, you know?"
Keep reading for everything you need to know about this talented young actress and what else you can catch her in.
Article continues below advertisement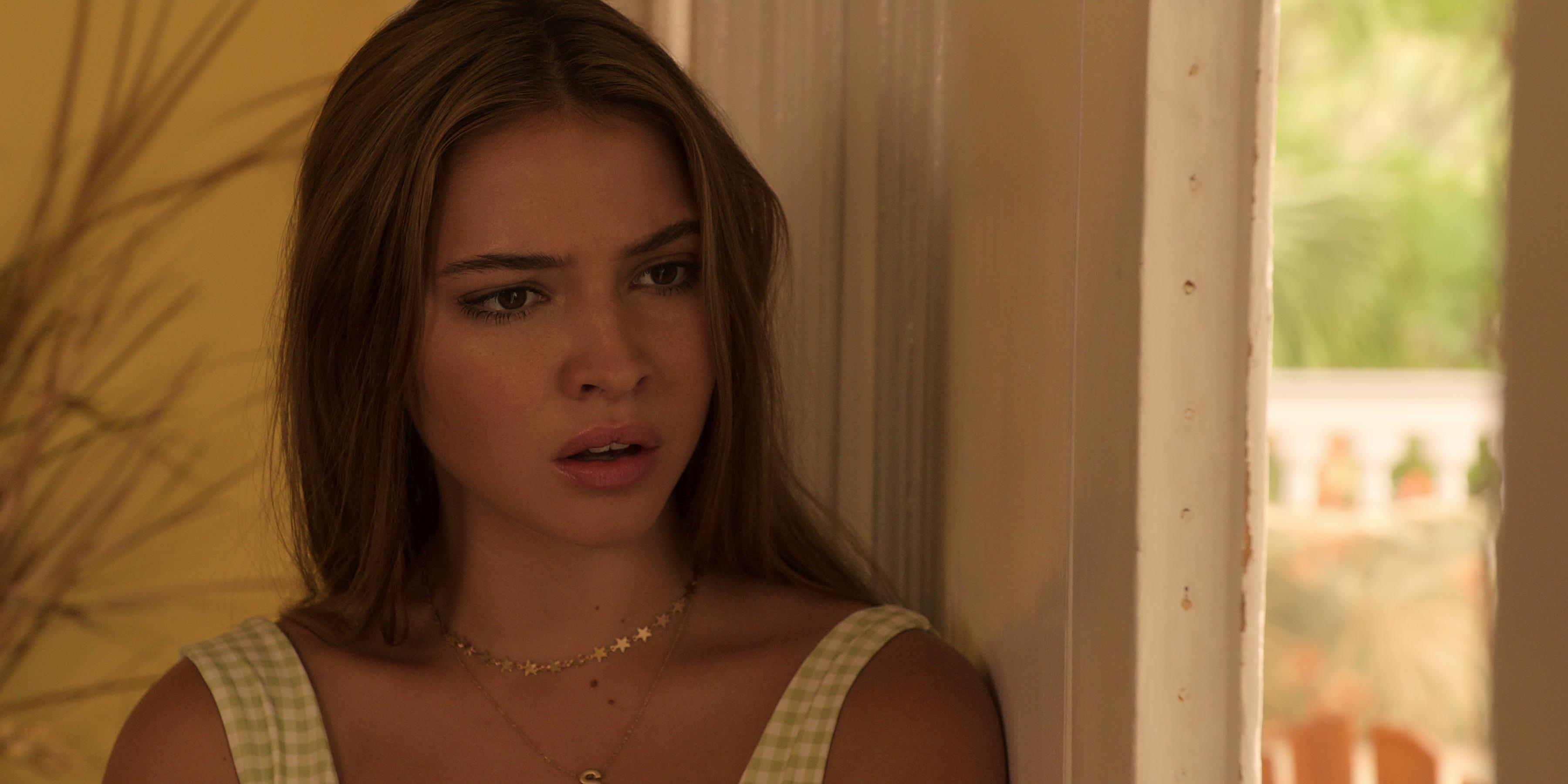 Actress Madelyn Cline has actually never been to the Outer Banks.
"I feel like I'm going to get a lot of heat for this, but I've actually never been to the Outer Banks," Charleston, S.C. native Madelyn confessed.
Article continues below advertisement
That's because the Netflix series didn't shoot on location in the Outer Banks of North Carolina, due to the streaming platform not being on board with the state's controversial "bathroom bill," HB-142. Instead, they shot in Charleston, S.C., Madelyn's hometown.
These days, the actress is waiting out the COVID-19 shelter-in-place orders in Los Angeles with her fellow Outer Banks cast members.
Article continues below advertisement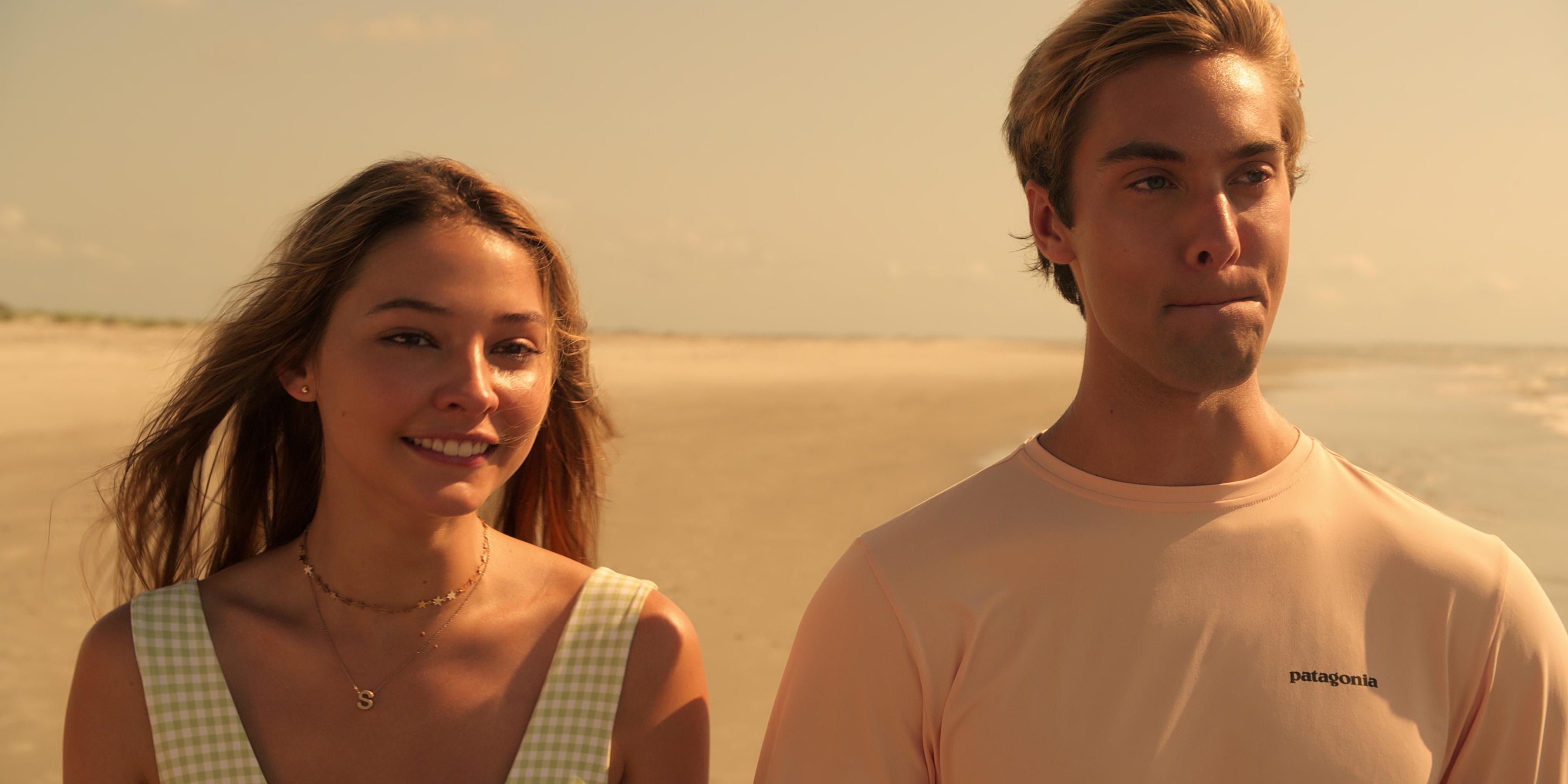 In fact, four of the actors are holed up together in Hollywood, including Drew Starkey, who plays her brother on the show and is actually a resident of her building, and series lead Chase Stokes, who plays her Outer Banks love interest.
Article continues below advertisement
"We're like a giant family," Madelyn says, adding that the four thespians managed to bring "the debauchery from Charleston to L.A."
What else is Madelyn in? Follow her on Instagram!
The 22-year-old is a must-follow on Instagram, especially if you want to keep up-to-date with the quarantine activities of your new favorite actors. And to see Madelyn in other TV shows and movies, we recommend checking out The Originals, in which she plays Jessica.
Article continues below advertisement
She's also in Vice Principals, Maid to Order, and plays Tina in Stranger Things. If you're in the mood for a movie, catch her in The Giant, Boy Erased, or Savannah Sunrise.
Article continues below advertisement
Staying inside during the coronavirus, she tells Glamour that she's been keeping busy "learning how to play guitar," FaceTiming with abandon and hanging out with her fellow castmates. "I've got sleeping bags in my living room, and we're doing a Harry Potter marathon — it's like a big old sleepover!"
Outer Banks is currently streaming on Netflix.
The best way to prevent contracting or spreading coronavirus is with thorough hand washing and social distancing. If you feel you may be experiencing symptoms of coronavirus, which include persistent cough (usually dry), fever, shortness of breath, and fatigue, please call your doctor before going to get tested. For comprehensive resources and updates, visit the CDC website. If you are experiencing anxiety about the virus, seek out mental health support from your provider or visit NAMI.org.