'Outer Banks' Star Madison Bailey and Her Partner's Love Story Started on TikTok
Who is Madison Bailey dating? Here's everything we know about the 'Outer Banks' star and her relationship with her partner, Mariah Linney.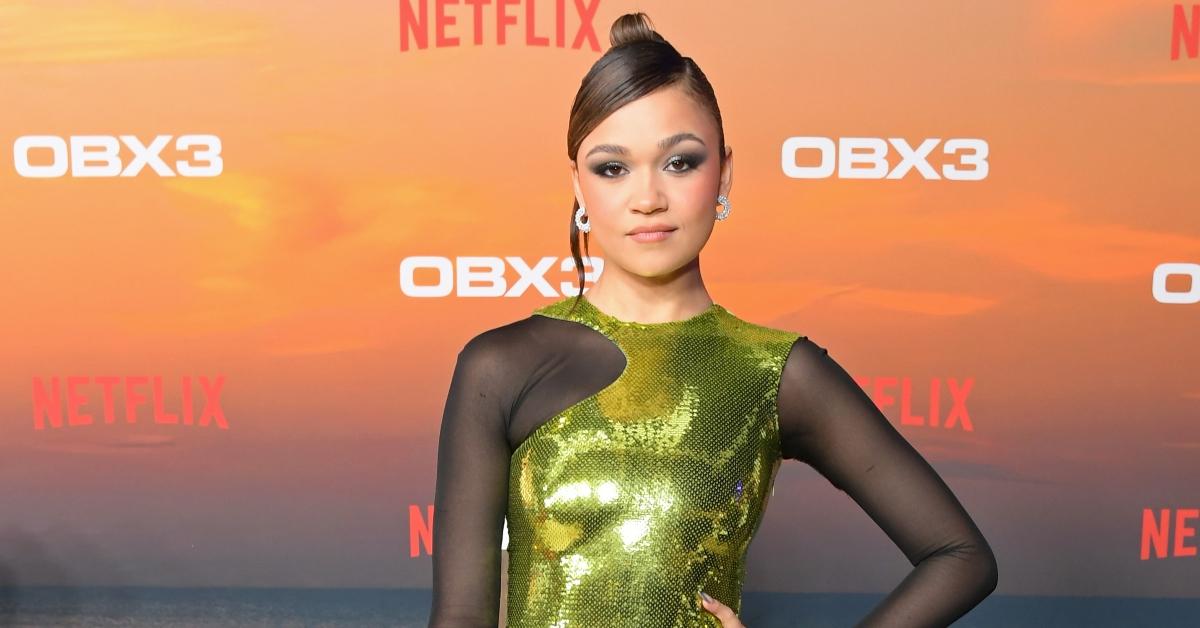 Following her breakout role in the since-canceled CW superhero series, Black Lightning, actress Madison Bailey snagged a lead part in Netflix's Outer Banks.
The sci-fi thriller returned to the streaming platform for Season 3 on Thursday, Feb. 23, and our binge has officially begun.
Article continues below advertisement
Among the fan-favorite cast members that returned for the 2023 installment of Outer Banks are Madison, who plays Kiara Carrera, and her on-screen love interest, Rudy Pankow's JJ Maybanks. Upon the series' return, Jiara shippers want to know if Madison is single IRL.
However, those hoping to slide into Madison's DMs will be sad to know she's off the market, as she's been dating her partner since 2020. Read on for more about their love story!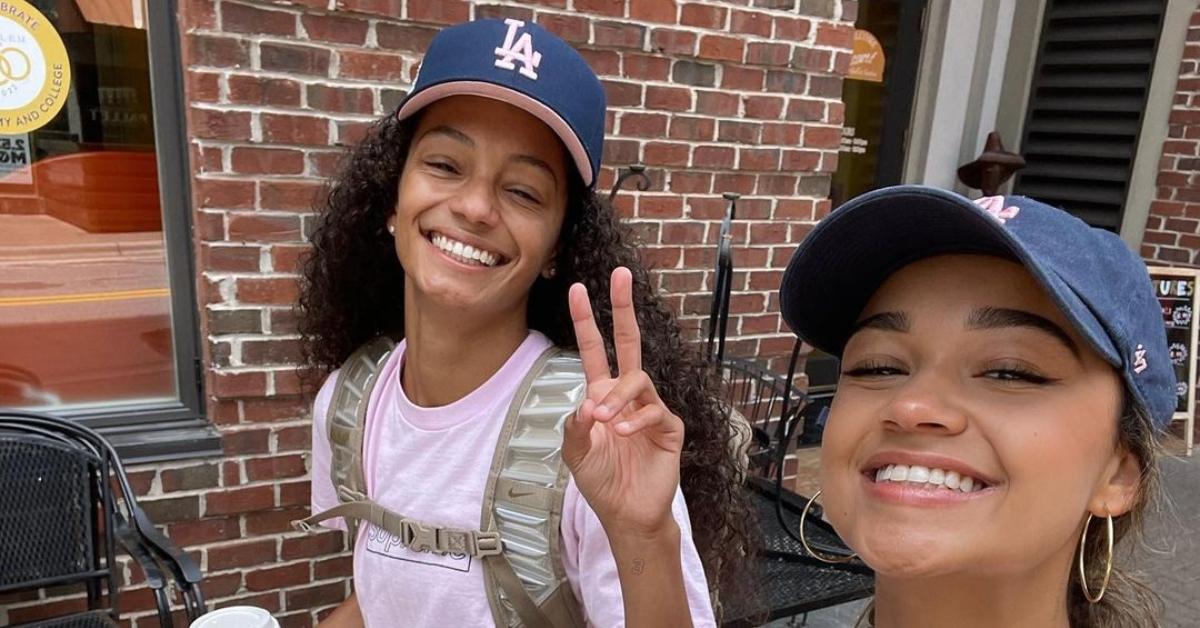 Article continues below advertisement
Who is Madison Bailey's partner? Meet Mariah Linney!
Madison's girlfriend, Mariah Linney hails from Goose Creek, S.C., a city about 18 miles away from Charleston, S.C. After graduating from a local high school, she went on to study sociology at UNC Charlotte, where she played varsity basketball.
Madison and the college ball player revealed news of their relationship on social, where they first met. It all started after Mariah tagged the actress in a flirty TikTok.
In the caption, Mariah wrote, "Just me staring at Madison Bailey" adding, "don't mind me." She tagged the actress in the post, and of course, Madison saw it.
Shortly after, Madison replied to Mariah's advances by way of a duet. With this, the rest was history.
Article continues below advertisement
"I was staying in a hotel in Charleston and was like, 'Just come hang out. We can chat, chill. Everything's closed so it's not like we can go out anywhere. Then she just came out to L.A.," Madison recalled in a June 2020 interview with Entertainment Tonight.
Article continues below advertisement
One month after their online encounter, the Outer Banks actress took her romance with Mariah public with a popular TikTok trend set to the tune of Owen Cave's "I'm not falling, you're falling" sound. The announcement came only a month after Madison came out to her fans as pansexual.
Mariah also shared news of her relationship with Madison with her massive following on TikTok.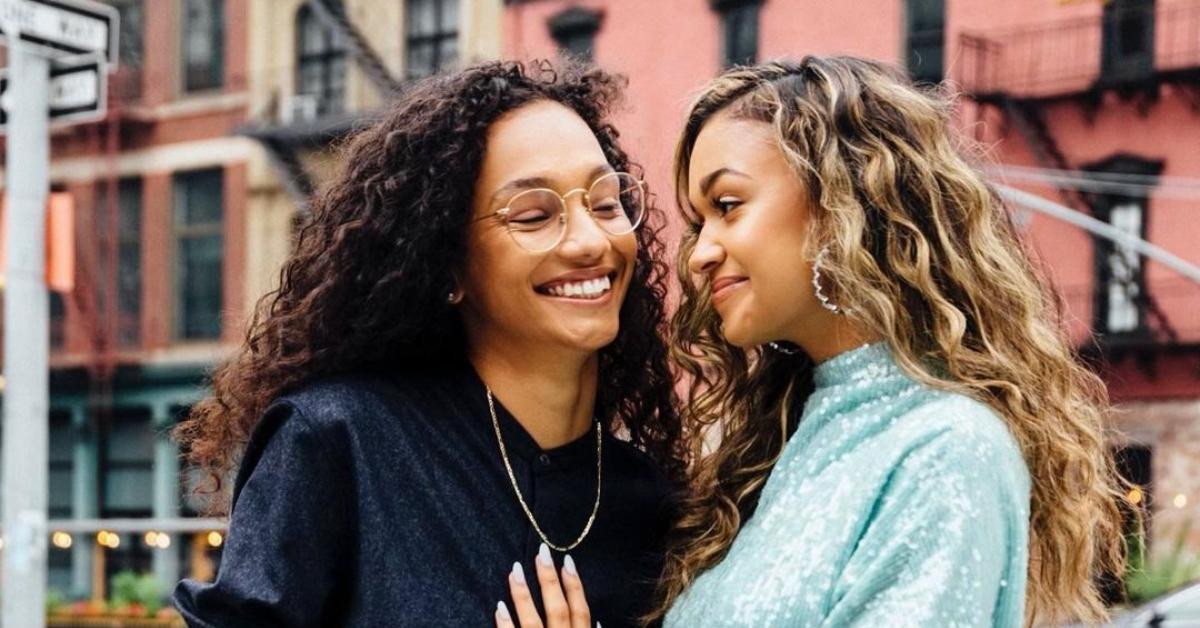 Article continues below advertisement
In a video, Mariah lip-synced — "I see it, I like it, I want it" — the words to Ariana Grande's "7 Rings". In the background, photos of Madison popped up. When the audio cut, Madison popped into the screen and gave Mariah a big hug, confirming that they were, indeed, an item.
Madison opened up about her and her girlfriend's relationship, which, even in the early stages, she described as "very serious".
"I had zero hesitation to post on social media about it because I was like, 'No matter what happens, you will be in my life forever.' I care about her so much," the actress gushed. "She's very gentle-hearted, kind, loving, and you see that in the way she loves basketball [and] her family. You see her loyalty and dedication in the things that she cares about. I think I am in love."