Madlyn and Colby From 'The Ultimatum' Have Welcomed Their Baby Girl — What's Her Name?
Madlyn and Colby from 'The Ultimatum' have welcomed a baby girl — but have they revealed her name yet? Fans of the Netflix series need to know.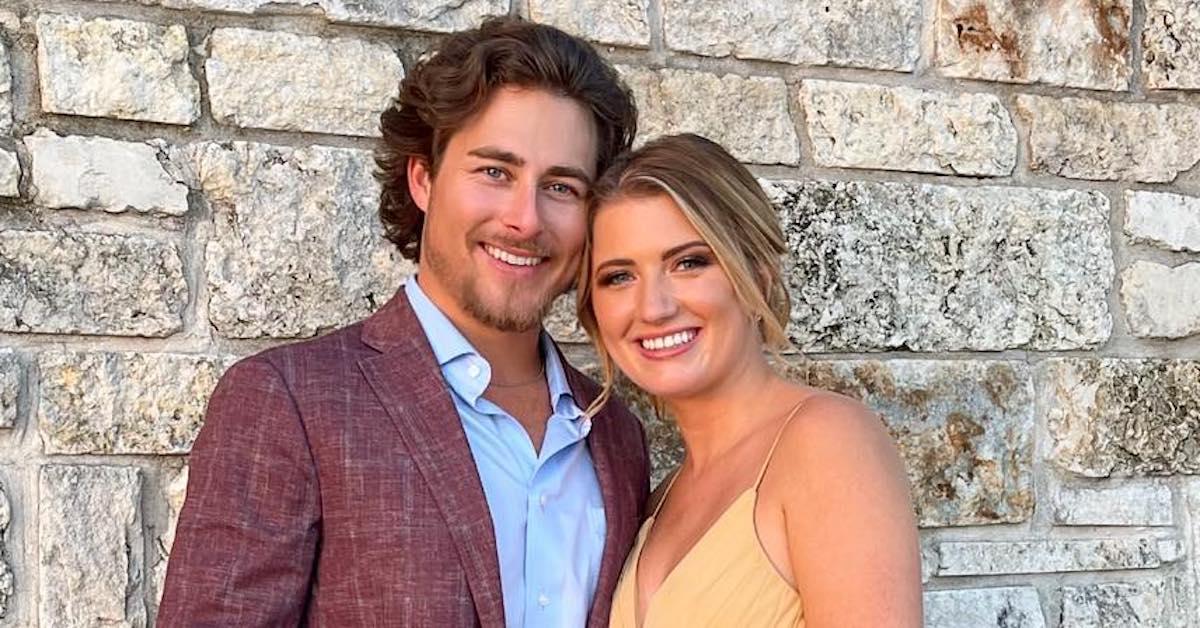 Less than a month after the reunion of The Ultimatum: Marry or Move On dropped on Netflix, Madlyn Ballatori and Colby Kissinger have welcomed their first child! The couple weathered some pretty intense drama on the show, which culminated with Madlyn accepting Colby's proposal and tying the knot on the finale. During the reunion episode, viewers' jaws practically hit the floor when the couple walked onstage and Madyln was sporting an obvious baby bump. Let's take a closer look at what they've shared so far about their newborn daughter.
Article continues below advertisement
Madlyn and Colby revealed the birth of their baby girl in May 2022.
On May 4, Madlyn announced the arrival of her and Colby's first child via an Instagram story. "Baby girl is healthy and perfect and we will be bringing her home tomorrow," the new mom wrote. "We've been snuggling in the hospital bed trying to rest as much as possible and reflect on this incredible gift. Stay tuned and we will be sharing more soon."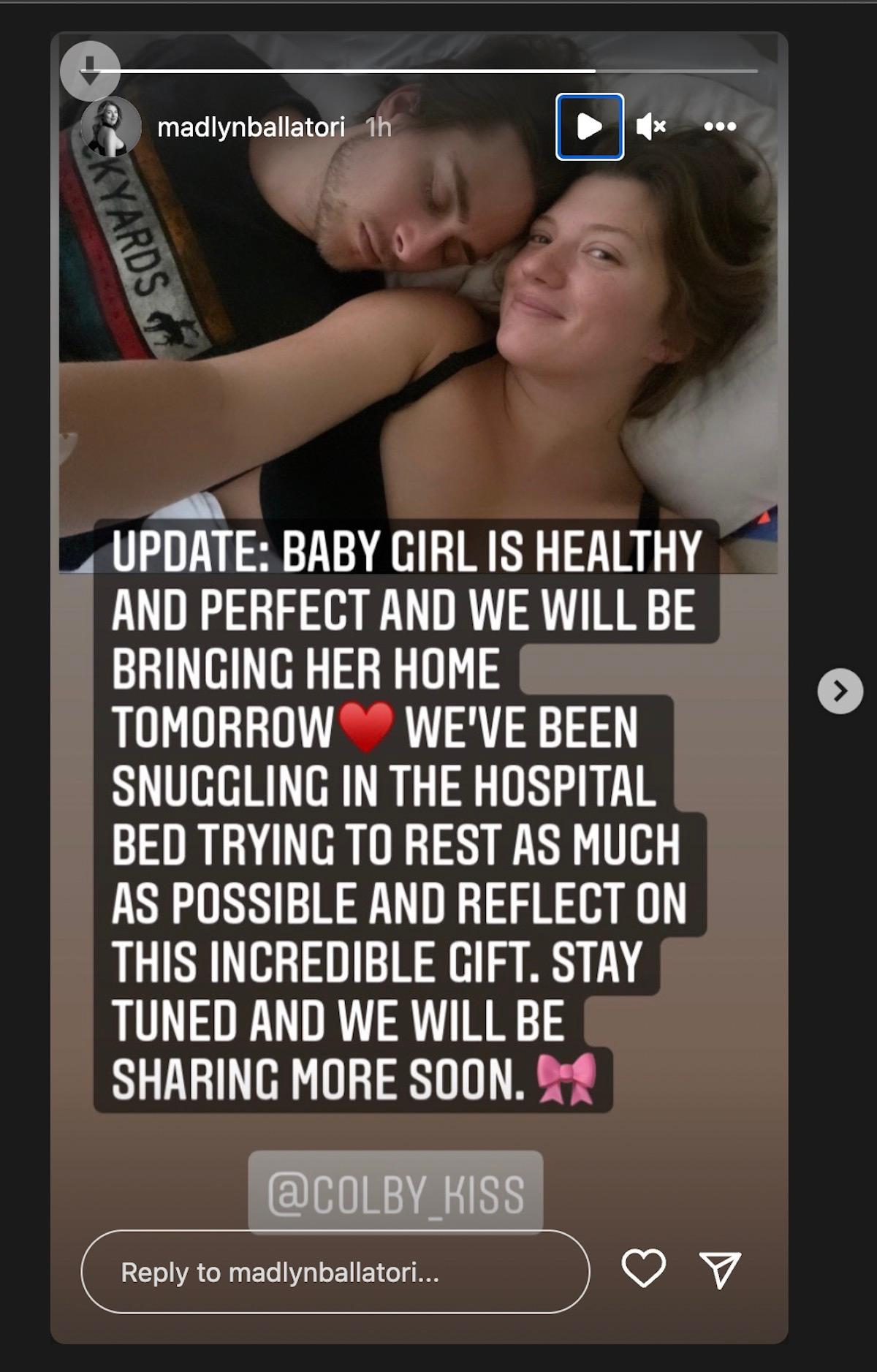 Article continues below advertisement
What is Madlyn and Colby's baby girl's name?
The proud parents waited a few days before sharing more details about her baby girl — including what they decided to name her. On May 7, an Instagram post revealed the first photos of Madlyn and Colby's daughter, as well as her name. "Meet our little Josie girl," the new mom captured a series of photos and a video featuring the newborn. "Josephine Riley Kissinger, born 8 pounds, 8 ounces on Monday, May 2, 2022, at 7:25 a.m. We could not be more in love."
Madlyn continued: "Big thanks to the incredible team of doctors and nurses who helped us throughout our stay. We are so thankful to be home together as a family now."
Article continues below advertisement
Madlyn and Colby revealed the pregnancy during the reunion episode of 'The Ultimatum.'
On April 13, 2022, The Ultimatum finale dropped on Netflix. Noticeably missing among the couples at first were Madlyn and Colby — until Vanessa Lachey asked them to join the rest of the cast from backstage. That's when viewers at home likely audibly gasped: The couple emerged hand in hand, with Madlyn sporting an obvious baby bump.
Article continues below advertisement
After she and Colby got themselves seated, Madlyn explained she was roughly seven months pregnant with a baby girl, adding that she had been feeling "excellent" throughout the experience. "She's handling it like a pro," Colby said, with Madlyn sharing, "I'm loving every second."
Article continues below advertisement
Since then, Madlyn has shared a number of pregnancy updates with their Instagram followers. "This pregnancy has completely transformed me. Not only physically as I've completely shape-shifted ... But mentally, spiritually, and emotionally as well," she captioned a pair of maternity photos shared to Instagram. "It has grown an even deeper love than I knew possible with my partner as well as an incredible innate connection with my body and my daughter inside me."
In another Instagram post, the mom-to-be is shown posing in a bikini next to Colby. "How is my belly this big?!!?? UNREAL," she declared. "Sounds crazy to say but I'm gonna miss this big belly and feeling her grow inside me- At the same time I can't wait to kiss her sweet face and see her in her daddy's arms. All the emotions.🥲♥️"
Article continues below advertisement
We wish Madlyn and Colby the best as they embark on the journey of parenthood together.