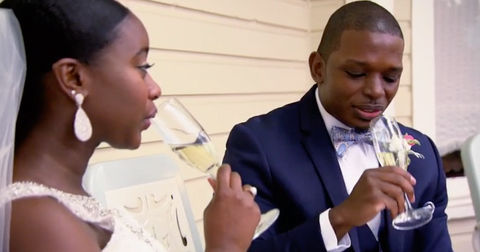 'Married at First Sight' Star Greg Okotie Drops Clues He's Still with Deonna Today
By Pippa Raga
America's strangest and most controversial social experiment is back for a ninth season, and this time, Married at First Sight is taking Charlotte, North Carolina by storm. The premise of the show isn't rocket science: expert matchmakers help strangers find love and the two don't get to meet until the wedding day.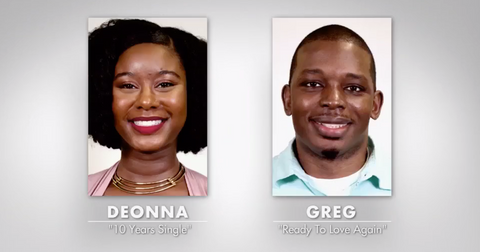 For Greg and Deonna, God comes above all else.
The expert matchmakers seem to have done as great of a job with Greg and Deonna as they did with Matt and Amber because this couple definitely share some common interests. For one, they're both devout Christians who enjoy a group prayer before meeting.
Deonna holds hands with her family for a quiet and meditative moment, and Greg does the same with his group of guy friends. The joining of hands and prayer manages to move a sensitive Greg to tears. "I'm happy," he says, holding them back. "I wanted to be married for so long and having my friends pray with me, it means a lot."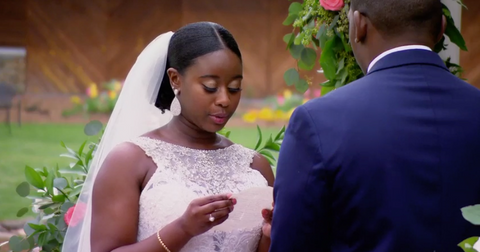 Greg and Deonna have similar CVs, interests, and passions.
Deonna and Greg are also super successful in their jobs. She's an Operations Manager at AvidXchange in Charlotte, per her LinkedIn, and was a home owner before she and Greg even met. The Winthrop University grad holds an MBA and loves traveling, learning about different cultures, and helping others.
Greg seems to be interested in the exact same things: He owns his own learning center, the Mathnasium of Lake Wylie, which tells us he's successful, smart, and enjoys helping others as well. In fact, he also has a Masters — his is in Biomedical Engineering from the University of Wisconsin-Madison.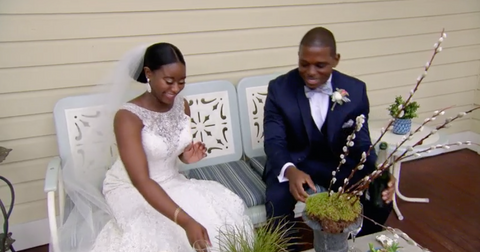 Are Deonna and Greg still together today?
Deonna hadn't dated anyone in ten years before she decided to marry Greg, but says, "I spent that time dating myself" because she's amazing and her sense of humor is impeccable. She's been "getting prepared for eventually this moment," the excited bride reveals during her dress fitting.
And upon first glance, it's like sparks are flying. "He's very handsome," she says. Meanwhile, Greg's mind was racing before he made his way down the aisle. "It's crazy," he said. "I feel like I'm gonna pass out," though he quickly admits he finds his new wife "absolutely beautiful."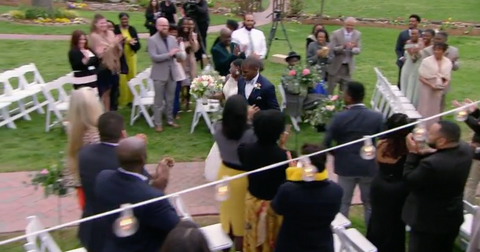 And it seems like despite initial reservations about Deonna's dating history (rather, the lack thereof), the two are still together today. Although Greg's Instagram page is private and his Facebook page is also extremely curated as well, we're finding it rather telling that he's bragging about his new gorgeous wife in his header photo.
What's more, he's responding to everyone congratulating him, and it seems the two are still happy together today. Which doesn't really surprise us, considering she's talkative and funny, he's shy and reserved, they're both super smart and successful, and believe marriage is forever.
After all, Greg came on the show because the math nerd in him knew about the shocking success rate of MAFS couples, and we're so happy it worked out for these two as well.
Don't miss out on their early days of marriage when Married at First Sight airs on Wednesdays at 9 p.m. on Lifetime.