Wait, Is Man-Bull a Hero or Villain in 'She-Hulk'? His Marvel Comics History, Explained
Why yes, a reformed villain named Man-Bull gives Jen Walters good life advice in 'She-Hulk: Attorney at Law.' Was Man-Bull in the Marvel comics?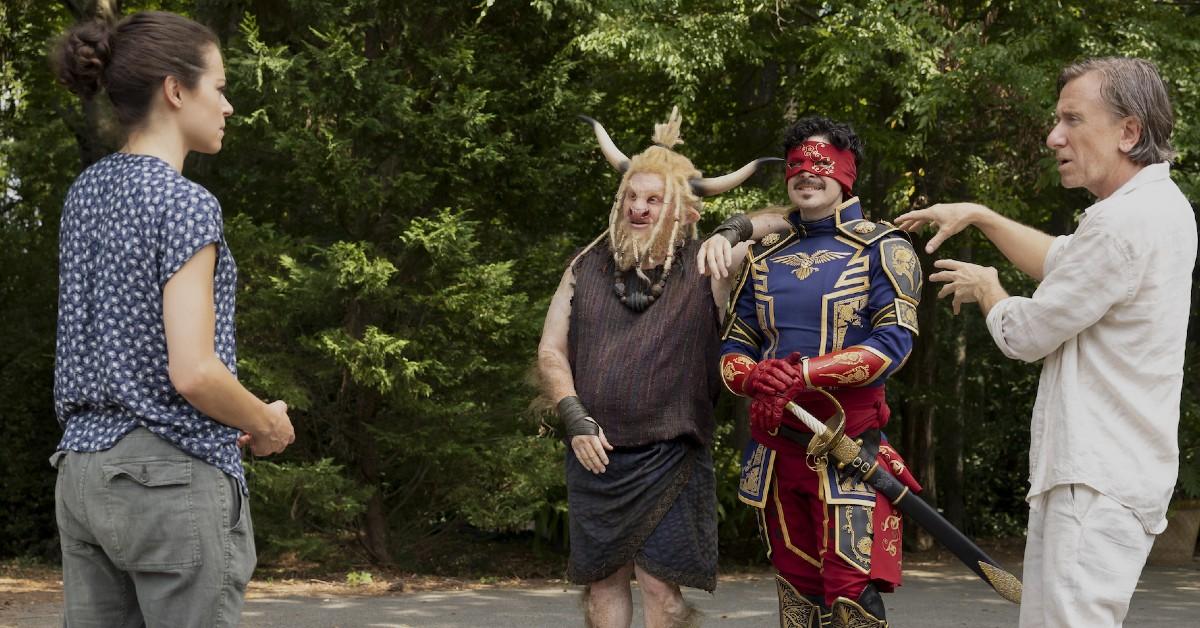 Spoiler alert: The following article contains spoilers for She Hulk: Attorney at Law Episode 7 on Disney Plus.
Jen Walters (Tatiana Maslany) got emotional support from the most unexpected places in She-Hulk Episode 7. After Josh (Trevor Salter) the jerk ghosted her, Jen attempted to distract herself from constantly checking her phone with an impromptu work trip.
Article continues below advertisement
Jen heads to Emil Blonsky's (Tim Roth) peaceful ranch retreat because his inhibitor was malfunctioning. What she doesn't account for is Blonsky's league of (reformed) villains damaging her car, therefore inhibiting her return to Los Angeles.
One of the villains that had the gall to damage Jen's Prius was Man-Bull (Nate Hurd).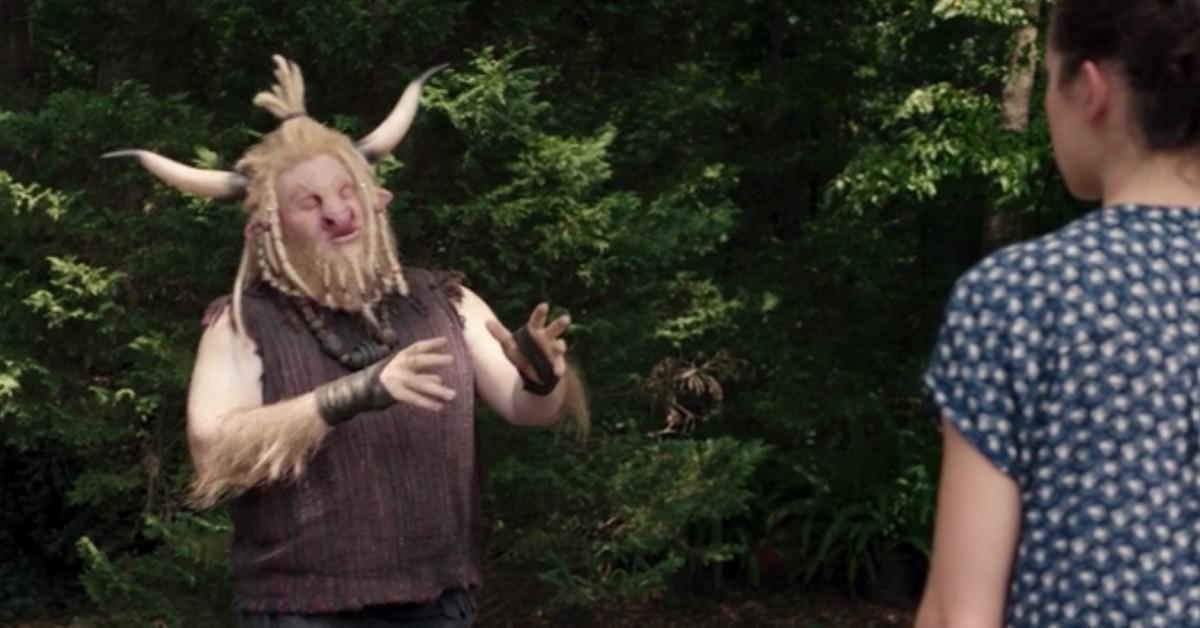 Article continues below advertisement
Here's a brief explainer of Man-Bull's history in the Marvel comics.
Did you know that Man-Bull is a legit Marvel comics villain? He first appeared in a Daredevil comic way back in 1971. (She-Hulk made her Marvel comics debut in 1980.)
She-Hulk doesn't delve into Man-Bull's backstory, but essentially, Man-Bull's real name is William "Bill" Taurens. He was a henchman for a villain named Mister Kline, who wanted to test out an experimental serum made from bulls on people. So Kline ordered William to gather people as test subjects.
However, the evil scheme was thwarted by Daredevil. In an ironic twist of fate, William ended up being the test subject — and thus, Man-Bull was born.
Article continues below advertisement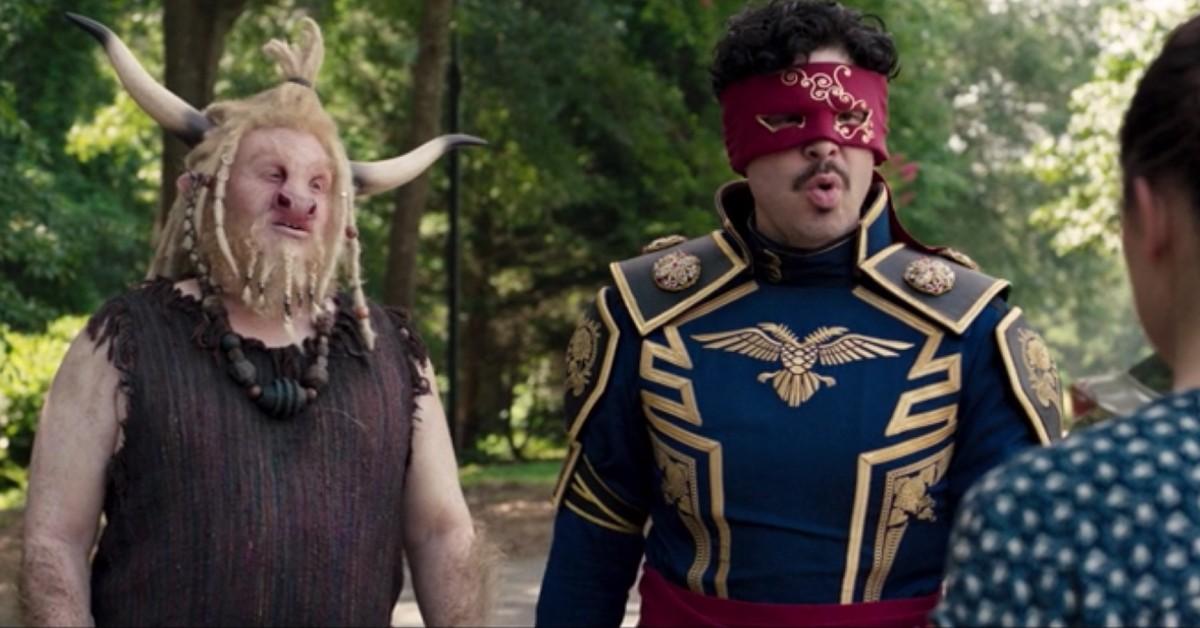 Who plays Man-Bull in 'She-Hulk'?
Sometimes it's hard to tell what an actor looks like under all that CGI! Man-Bull is played by Nate Hurd, an actor and comedian best known for his appearances on Legion, American Horror Story, and Abbott Elementary, among other acting roles.
Nate does have an impressive following on his Instagram, @nathanhurdcomedy, with 121,000 followers and counting! The actor frequently posts comedy reels.
Article continues below advertisement
Wait, is Porcupine a villain in the Marvel comics too?
Another villain at Blonsky's ranch retreat is Porcupine (Jordon Aaron Ford), who is happy to encourage Jen when she attempts to compartmentalize her emotions. Does the supportive bestie villain appear in the Marvel comics?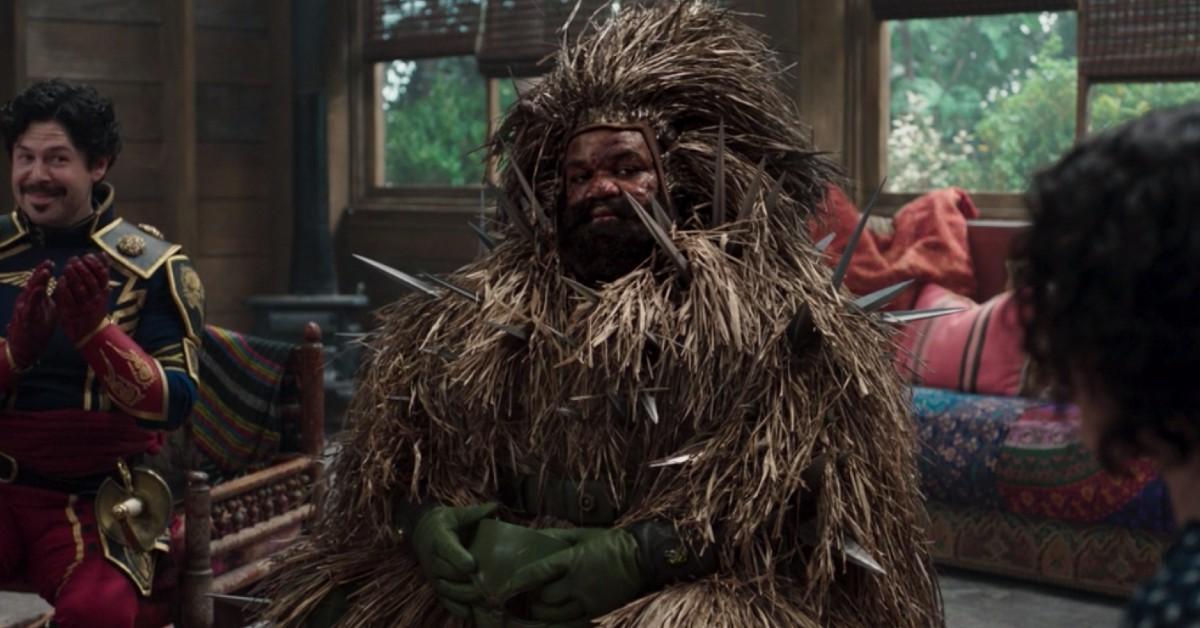 Article continues below advertisement
The Porcupine in the Marvel comics is certainly more of a menacing figure than the supportive Porcupine we meet in She-Hulk. While She-Hulk's Porcupine's greatest flaw in the episode was his bad body odor, the Porcupine in the comics is far more devious.
That Porcupine actually faced off against the original Ant-Man, Hank Pym, who thwarted the Porcupine's attempt to rob a bank. But what made the Porcupine evil in the first place?
Article continues below advertisement
It turns out that the man behind the mask, Alexander Gentry, originally worked as a weapons designer for the U.S government. He concocted the idea of creating a porcupine suit that would have defensive and offensive features.
However, Alexander realized that his employer likely wouldn't pay him enough for what the suit was worth — so he kept the suit for himself and started on his path to villainy.
Article continues below advertisement
We're not going to lie, we kind of like the reformed versions of Porcupine and Man-Bull a lot more! Will we see Jen's supportive She-Hulk villain besties in the last two episodes of the series? We sure hope so!
Catch new episodes of She-Hulk every Thursday on Disney Plus.