'Armored Core 6' Has This Man Working Out and Gaming for Six Hours Straight
Staying motivated to work out is difficult, but this gamer has combined his hobby with exercise to sneak in a lengthy six-hour training session.
Sticking to a workout routine isn't easy — and working out for more than an hour a day can be a massive undertaking. But that's not the case for one TikTok user, who has combined his love for video games with a rigorous exercise regimen.
Article continues below advertisement
In fact, he was able to work out for six hours straight thanks to a marathon gaming session of Armored Core 6.
Article continues below advertisement
"My husband said he was going for a workout but he's been at the gym for six hours," reads the TikTok. The clip then cuts to the content creator, known as dinocornel, playing Armored Core 6 while walking on a treadmill.
It then cuts to dinocornel playing the same game, but his time he's on an exercise bike.
"This is why he's buff," reads the caption. "Not gonna lie, I'm not even mad."
Article continues below advertisement
Fans seem to think it's a brilliant way to stay engaged while working out, as many are tempted to try it out for themselves.
"I may actually work out if I can get some equipment," wrote one viewer. "OMG it might actually work."
Article continues below advertisement
Another questioned why they had never thought of this workout method, while a third notes "VR is gonna be great [in] the future," as it serves as both a video game and a way to get you up off the couch. But for now, placing an exercise bike in front of a gaming console seems to be a solid alternative.
The game dinocornel is playing is Armored Core 6 — a recently launched mech battler designed by FromSoftware. The team is famous for creating incredibly difficult games, such as Elden Ring and Demon's Souls. Armored Core 6 is a futuristic departure from those fantasy-inspired games, but it's every bit as challenging.
Article continues below advertisement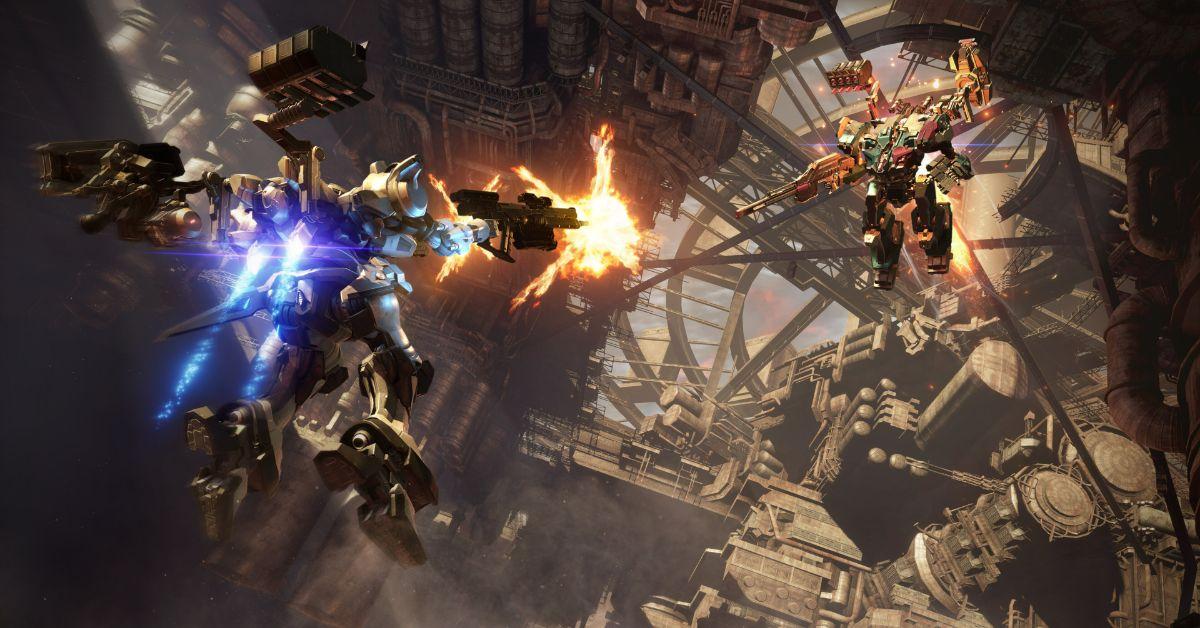 "How? I am not coordinated enough to do both at the same time," quipped one viewer, as playing Armored Core 6 is challenging enough before tossing in the need to keep moving on a bike.
Article continues below advertisement
This isn't the first time gamers have used their hobby to make exercise more enjoyable. Another creator, MissMikkaa, used a Dance Dance Revolution Dance Mat to play Elden Ring — which required them to not just get off the couch, but constantly move their feet to execute different skills or avoid incoming attacks.
Article continues below advertisement
If you're interested in merging games and fitness, there are plenty of games designed for the task. This includes Ring Fit Adventure, Nintendo Switch Sports, and Beat Saber. The first two games are built for Nintendo Switch and feature mini-games to get your heart rate up. The latter is a rhythm-based VR game with music from Green Day, Lady Gaga, Timbaland, and other popular artists.
Interested in recreating dinocornel's setup? Then you'll want to snag Armored Core 6 — available on PC, Xbox, and PS5 — along with either an exercise bike or a treadmill. Buying all that gear is a bit expensive, so consider starting with Beat Saber and a Meta Quest 2 headset, which can be had for less than $350.