"Boss Told Me I Can't Leave" — Husband Blasted for Going to Wife's Hospital Emergency
When a man's wife called him at work because she was on her way to the hospital, his boss decided to punish him for leaving in order to be with her.
Labor is certainly having a moment in 2023 and it's about time. With strikes in the entertainment industry as well as new unions forming in response to unfair working conditions, it's hard to ignore the bad behavior of corporate America. Greed is certainly fueling the cruel behavior of these companies, but what happens when an individual is being kind of a jerk?
Article continues below advertisement
One man took to the antiwork subreddit to share a story about how he was punished by his boss for leaving work to be with his wife in the emergency room. Apparently one has to plan for an emergency, which doesn't seem possible. Here's what happened.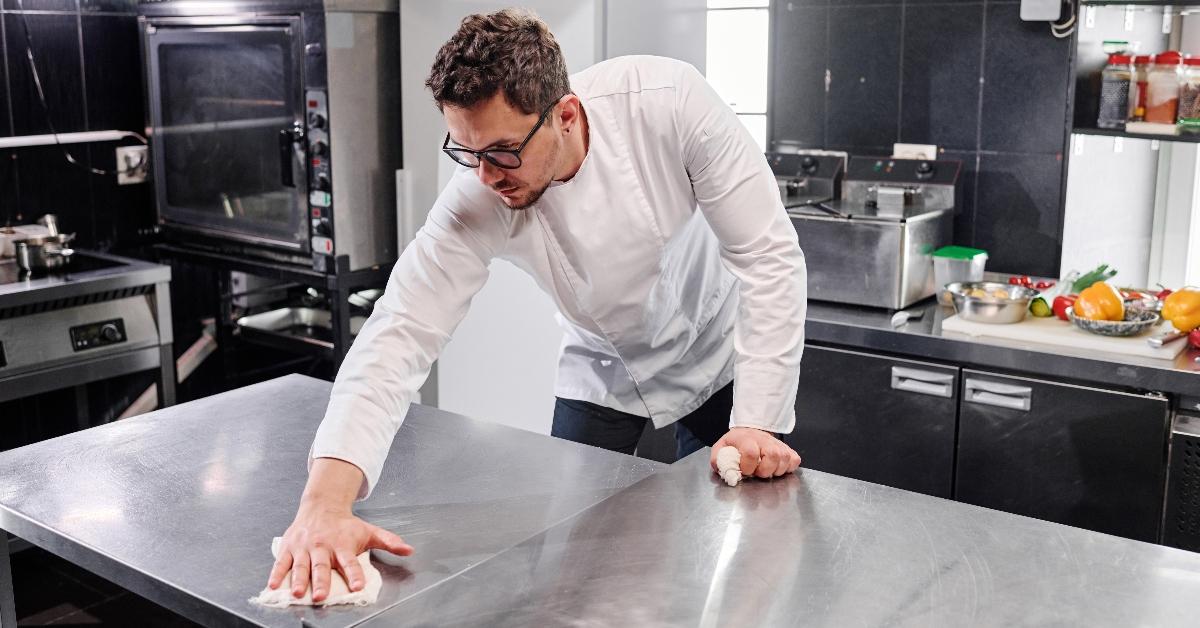 Article continues below advertisement
Sorry your wife is sick, but you have to stay at work.
The antiwork subreddit is the place to go if you "want to end work, are curious about ending work, want to get the most out of a work-free life, want more information on anti-work ideas, or want personal help with their own jobs/work-related struggles." It's kind of like having your job peer-reviewed by others.
From the outside an answer might seem obvious to some, but a person often can't see a poor treatment forest through the desperate to remained employed trees. For Reddit user u/Cratzx, who we're calling Jim from now on, his query revolved around a pretty unreasonable boss. Dare I say, this manager is bordering on cruel.
Article continues below advertisement
Jim is a manager at a franchise restaurant in the U.S. He doesn't specifically say this, but it's possible his location is owned by a person and not the company, hence the unchecked bad behavior.
Article continues below advertisement
According to Jim, he's a model employee. He's always on time and never calls out, even though things are a little slow. Because of the lag in customers, it was only Jim and one other person in the kitchen the day he got a frantic call from his wife.
Article continues below advertisement
She told her husband something was wrong and she was heading to the hospital. Without thinking, for obvious reasons, Jim quickly told the other staff member what was going on and left to meet his wife. Apparently that was a big mistake.
"When I got there I started getting calls and messages from the owner that, 'The store is a responsibility and you cannot leave like that' and 'You need to tell me first and make a plan.'" The owner then warned Jim this can never happen again. Call me crazy, but it stands to reason that the owner should have a system in place for the rare times an emergency happens. Perhaps a phone tree would help.
Article continues below advertisement
Naturally, Jim asked the question I hope we all asked ourselves: How can one plan for an emergency. By definition, an emergency is something you don't see coming. The only plan one can make is the one I suggested. Jim's boss should tell his employees who to call if someone has to suddenly leave work.
Article continues below advertisement
The good news is, Jim's wife is OK. She was suffering from high blood pressure and a splitting migraine that was causing hallucinations. That was probably very scary. I would also prefer to have a loved one with me at the hospital. In an update, Jim let everyone know he had sent out a few applications and already had interviews set up.
Everyone in the comments was on Jim's side.
The comments were flooded with people either adding horror stories of their own, or assuring Jim that by leaving he is absolutely doing the right thing. A couple of folks shared sad stories about a time their loved one was in the hospital but they couldn't make it because of work. Both people regretted not being able to say goodbye.
More than one person pointed out the fact that it's management's job to find someone to fill for an employee that needs to leave. In all likelihood what happened was, this person didn't want to work themselves and instead of fixing the root of the problem — no one available to fill-in — they took it out on Jim. It's funny how individuals are usually blamed for systemic issues. Isn't capitalism neat?