What Happens on September 1st? Folks on TikTok Issue Warnings About A "General Strike"
What happens on September 1st? TikTok users spread word about a proposed general strike, but many are dubious about its legitimacy.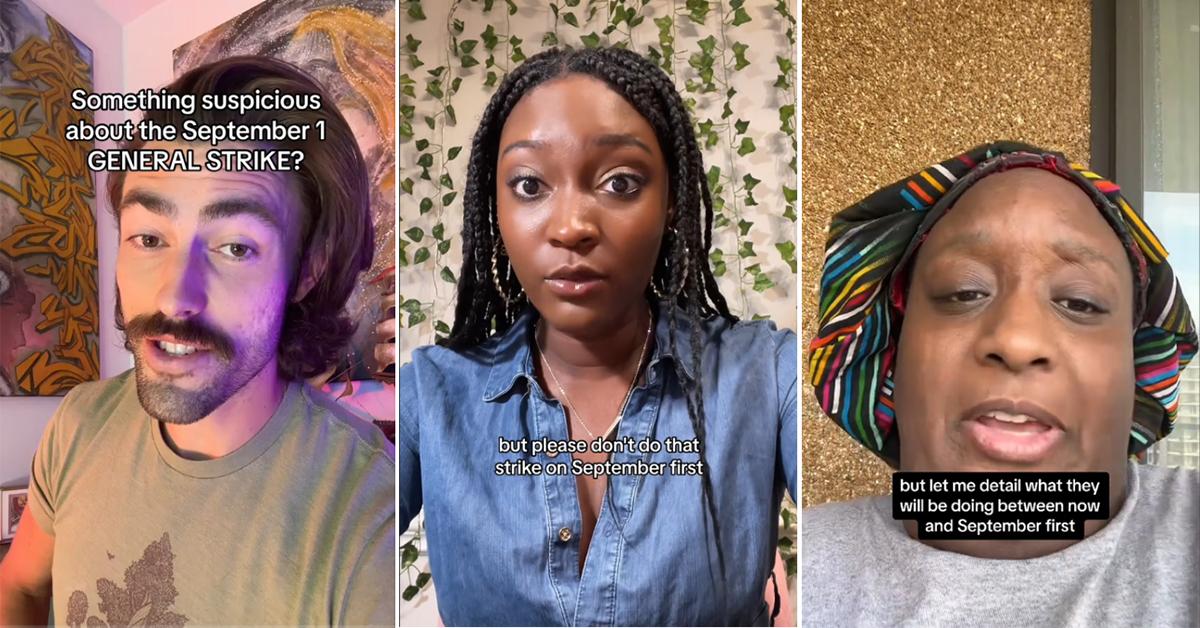 The Gist:
In late August 2023, folks on TikTok began spreading word of a "general strike" that will take place on Sept. 1.
People are being asked to stop paying rent, take off from work, and stop buying things on the appointed day.
Many people are suspicious about the movement's legitimacy.
Article continues below advertisement
If you've been keeping track of entertainment news over the summer of 2023, you've probably heard of the Writers Guild of America Strike. On May 2, 2023, the WGA went on strike and halted production on major TV and film projects in order to advocate against the Alliance of Motion Picture and Television Producers for better pay from streaming residuals as well as protections against infringement from artificial intelligence. It was followed by the SAG-AFTRA strike on July 14 in which Hollywood actors are picketing for similar goals.
The combined efforts of US writers and actors for better pay and better treatment have resulted in the largest interruption to the US film and television industries since the initial COVID-19 outbreak in 2020. As of this writing, both organizations continue to protest.
Needless to say, strikes have been on everyone's minds. To that end, folks on TikTok seem convinced that something similar will take place on Sept. 1. What's actually happening on that date?
Article continues below advertisement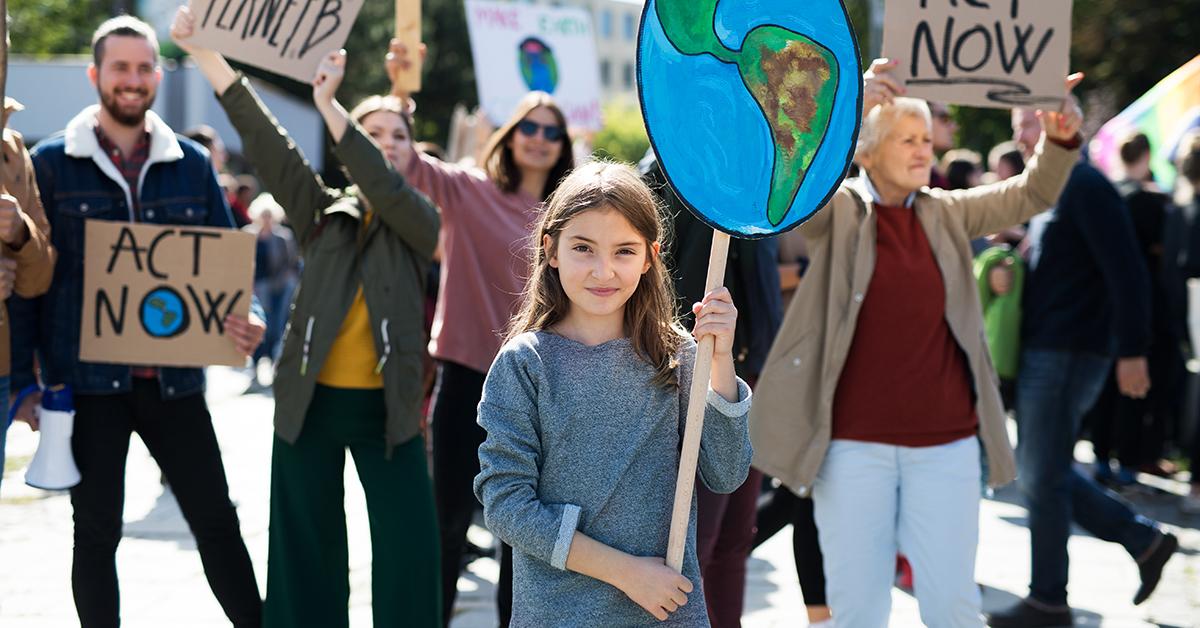 What's happening on September 1st, according to TikTok?
In mid-August 2023, TikTok users began spreading the word about a nationwide strike that is scheduled to take place on Friday, Sept. 1. However, the supposed strike doesn't appear to have a concentrated effort. In fact, it's been listed as a "general strike."
To that end, TikTokers are urging people to do all sorts of seemingly disjointed actions. Prospective participants are being asked not to pay their rent right away, not to buy anything, and to take off from work.
Article continues below advertisement
Folks are supposedly protesting things like high rent prices, expensive groceries, and exploitative work environments. People even claim to be gathering at local news stations to... sing in solidarity for the movement?
Article continues below advertisement
According to their official page, the strike is not organized by one single organization like the 2023 WGA and SAG-AFTRA strikes. This movement is apparently comprised of "a network of people committed to a General Strike to radically change our country."
As this Sept. 1 strike continues to gain traction, folks are incredibly doubtful about its credibility.
The general strike has raised plenty of red flags on TikTok.
While some people are in support of the Sept. 1 movement, many have voiced their concerns about the general strike's lack of direction. @cancelthisclothingcompany performed a breakdown of the strike's official page, wherein the strike seems purposefully vague on things like supporters, funding, and even the overall demands of the strike.
Article continues below advertisement
@crutches_and_spice claims that while they are in support of the General Strike, there are still several steps that need to be taken before the appointed date. Several teams and precautions need to be designated in order to pull off a strike as well as support protesters during the movement.
"These one-day strikes should not be considered one-day strikes," they advise. "They should be considered practice runs [for] making sure you have every single thing in place that you need for the longer strike."
Article continues below advertisement
However, folks like Jordan (@jordxn.simone) are advising people to flat-out withhold from striking on that date at all. She explains that while she is in support of the movement in general, the steps that need to be taken position Sept. 1 as a wildly unrealistic timeline.
In her video, she calls the General Strike "poorly planned, poorly executed, and poorly shared," citing the movement's lack of clarity or community safeguards.
In essence, the entire thought process of a "general strike" being spread on TikTok sounds more like another DashCon waiting to happen. In order for a strike to have an impact, it requires careful planning for a long-haul movement. As of now, many believe that the General Strike is nowhere near prepared enough to tackle that.