Marco From 'Next In Fashion' Dishes on His Injury and What It Was Like Being on the Show (EXCLUSIVE)
Marco Morante is one of the 10 designers featured on Season 1 of 'Next In Fashion.' He spoke to Distractify about his injury and his fellow competitors.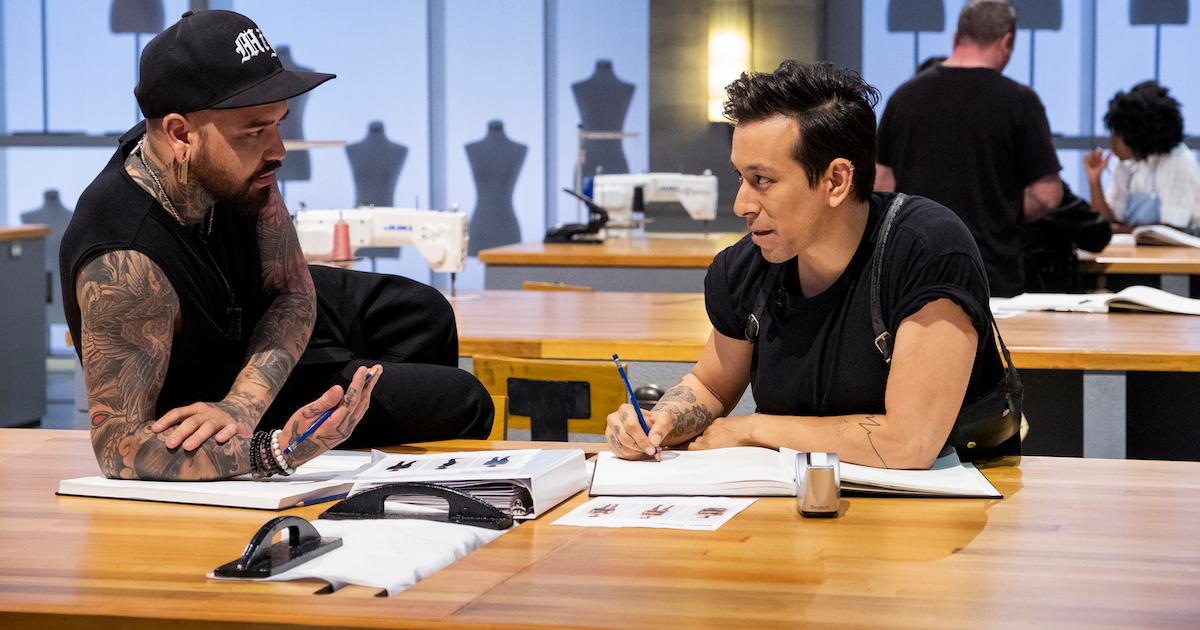 Though you may have first tuned into Netflix's Next In Fashion because you'll watch anything that Queer Eye's Tan France is in, or maybe because you wanted to see how it compared to Project Runway, you likely continued watching the show because of the sheer level of talent required just to complete the design challenges on it.
Article continues below advertisement
Next In Fashion showcases designers who have created successful lines before and who are highly in demand in the fashion world, but who have yet to become mainstream household names. The $250,000 prize and a lucrative deal to feature clothes at Net-a-Porter attracted some of fashion's best to compete.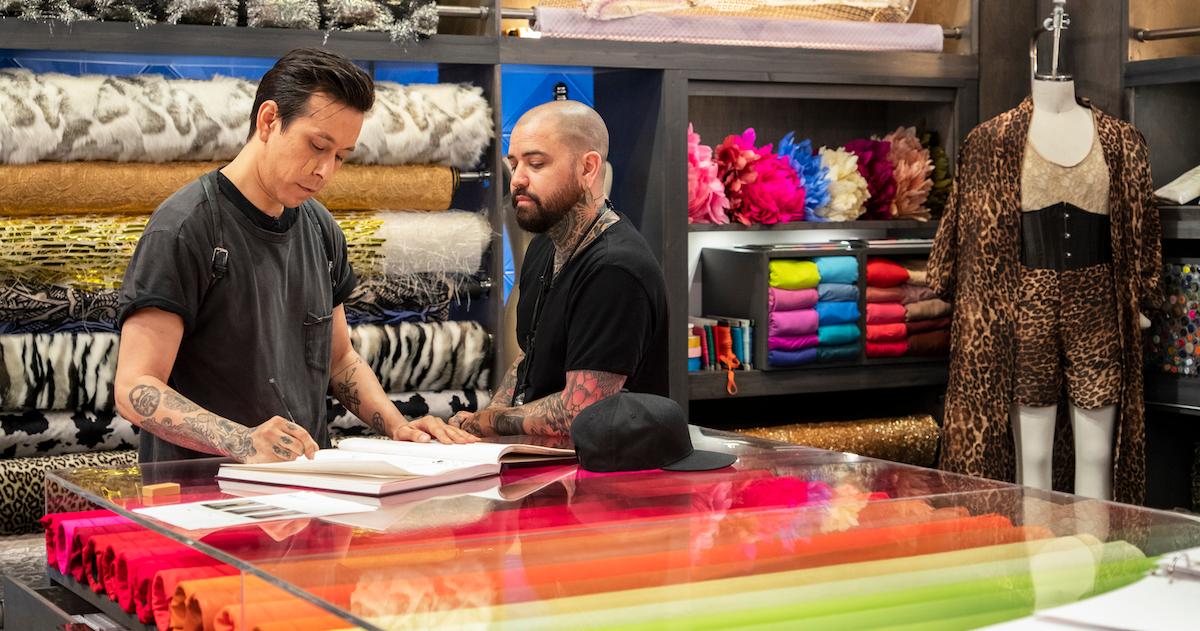 Article continues below advertisement
Marco Morante was one of the 18 hopefuls on Season 1 who was hoping to take home the top title. Known for his line of underwear, and his custom creations that have been worn by the likes of Ariana Grande, Britney Spears, Jeffree Star, Nicki Minaj, and multiple winners from RuPaul's Drag Race, Marco made a splash on Next In Fashion.
He also competed on the series with real life best friend Ashton Hirota during the team portion of the competition. The designers were quickly associated with an edgy design aesthetic, which combined with their impenetrable friendship, made them more than compelling to watch.
Article continues below advertisement
Marco spoke exclusively with Distractify about what it was really like in the tense work environment on the show. Plus, he also revealed if he would change anything about how his time on the show ended, whether he liked being partnered with such a close friend, and how all the competitors forged a connection behind the scenes.
Article continues below advertisement
Marco revealed what viewers didn't get to see on 'Next In Fashion.'
For nearly each challenge, the designers on Next In Fashion were given a day-and-a-half to complete their complex looks, so it's obvious that a lot of footage was left on the cutting room floor. The quick turnaround created a stressful environment for the designers, which only intensified as the competition went on.
Marco admitted to Distractify that there was no way to know how chaotic the competition and challenges would be until he arrived on set.
"No amount of prep really prepared me for the hours or the speed at which we had to make decisions," he explained.
Though many of the designers on Next In Fashion have been exposed to the public eye before, especially considering how many of them have collaborated with A-list talent, being on reality TV was definitely eye-opening for many.
Article continues below advertisement
"Reality television is difficult in general, but for a group of people who run their own companies, [who are] fully confident within their own abilities — it was so difficult to give up control to a production team that you have no say in," Marco said about getting used to the cameras.
Article continues below advertisement
While it would be natural to assume that the environment on set was cutthroat considering the nature of the competition and how high the stakes were, Marco said that couldn't have been further from the truth.
"It was definitely exhausting and very tense, but it felt like we (the designers) were all in it together," Marco said. "We really leaned on each other for support throughout. One thing the viewers didn't see was how close we all became."
Another thing that viewers never saw was some of the contestants' talents outside of design.
"We spent a lot of nights after a challenge sitting at the hotel bar getting drunk and helping each other calm down or deal with show-related stress," Marco said. "We also did a lot of karaoke. Minju [Kim] is a karaoke powerhouse."
Article continues below advertisement
Marco revealed that he wanted to go home after his intense on-screen injury.
To add even further pressure to the already-tense design challenges, Marco got hit with a beam inside a roll of fabric during Episode 3 of the show. While multiple designers were trying to get fabrics during the chaos of the beginning of the challenge, Marco was hit and his face soon began gushing blood. This was on the heels of him and Ashton being in the bottom two during the previous challenge.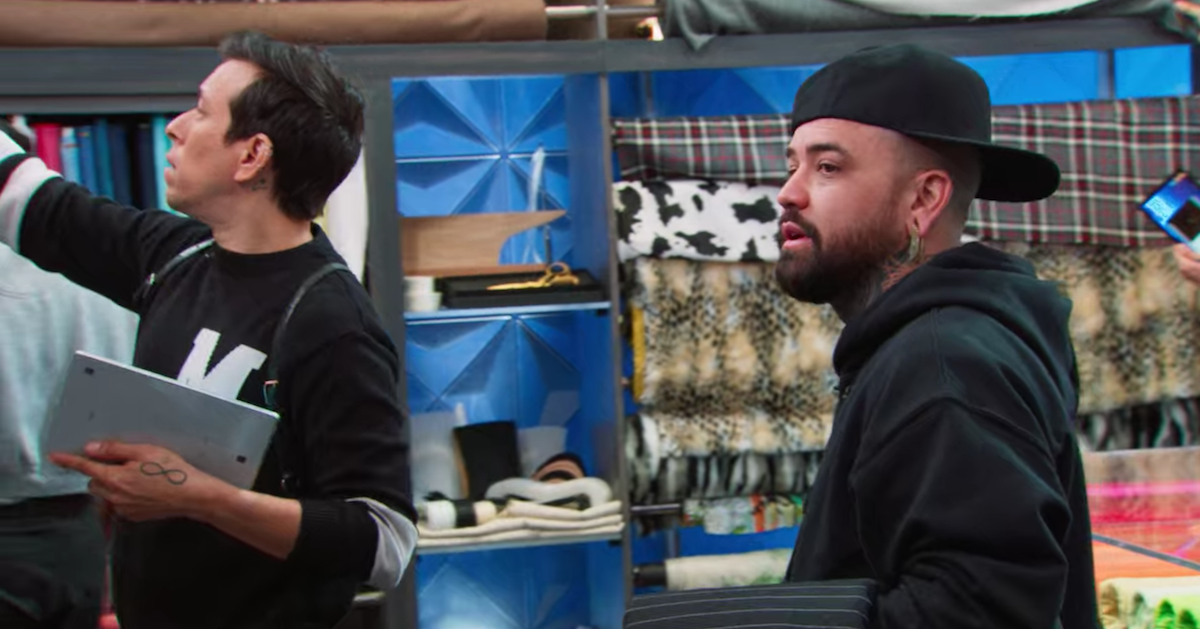 Article continues below advertisement
Though Marco's main concern was making sure that the blood didn't touch his newly-retrieved fabric, production on the show soon intervened.
He was then taken off the show in the middle of the challenge to get looked at by a medical professional. It was during this time that Marco considered leaving the show permanently.
"It was so stressful. Honestly, I was so upset I just wanted to go home!" Marco said. "But we were already in this together and I really felt like I had to get stitched up and get back as soon as I could. I was gone for at least four hours and when I got back, Ashton had already gotten very far... I felt bad that it had taken so long for me to get back, but we just jumped right back into it."
Article continues below advertisement
The way that Ashton overcame being down a partner was just another reason why the pair had such a positive experience working together on the show.
"Being paired with Ashton was an amazing experience," Marco revealed. "We have a great rapport, and because of that we were rarely in disagreement. But, it definitely added pressure in the sense that we are such good friends we didn't want to let each other down."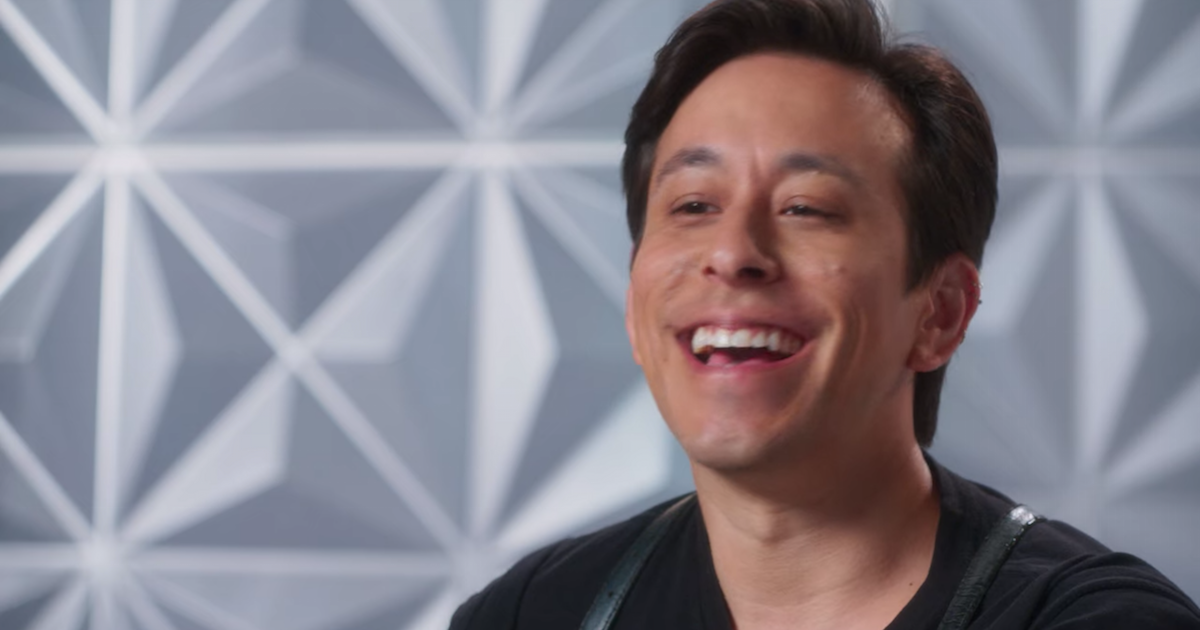 Article continues below advertisement
Marco dished on whether he regrets how he ended the competition. (SPOILERS)
By the end of the sixth challenge, the teams were broken up into individuals. Ashton and Marco went from teammates to competitors. Marco was ultimately sent home in Episode 8 during the military challenge.
His final design was criticized for being similar to a superhero look. The judges expressed concern about who would wear the look in the real world. Though he just missed the final four, Marco said that he doesn't regret putting out the look.
"I have thought about what I could have done differently so many times, and I've decided I wouldn't have done anything differently. I really liked what I did, and as far as I'm concerned I wanted to present my work, what I do, not something tailored to judges who maybe weren't familiar with my aesthetic," he said. "I lost on that hand and I stand by it."
Article continues below advertisement
"I had no interest in making something 'marketable,'" he continued. "That word to me is kind of bulls--t and frankly, so is the idea that a high waisted short isn't interesting or marketable. I've made a 20 year career out of the clothes I make and I've sold more around the world than most others on that stage if you want to talk about global appeal."
Though Marco may have disagreed with some of the critique he got on his final look, he thought that the finalists on the show were deserving.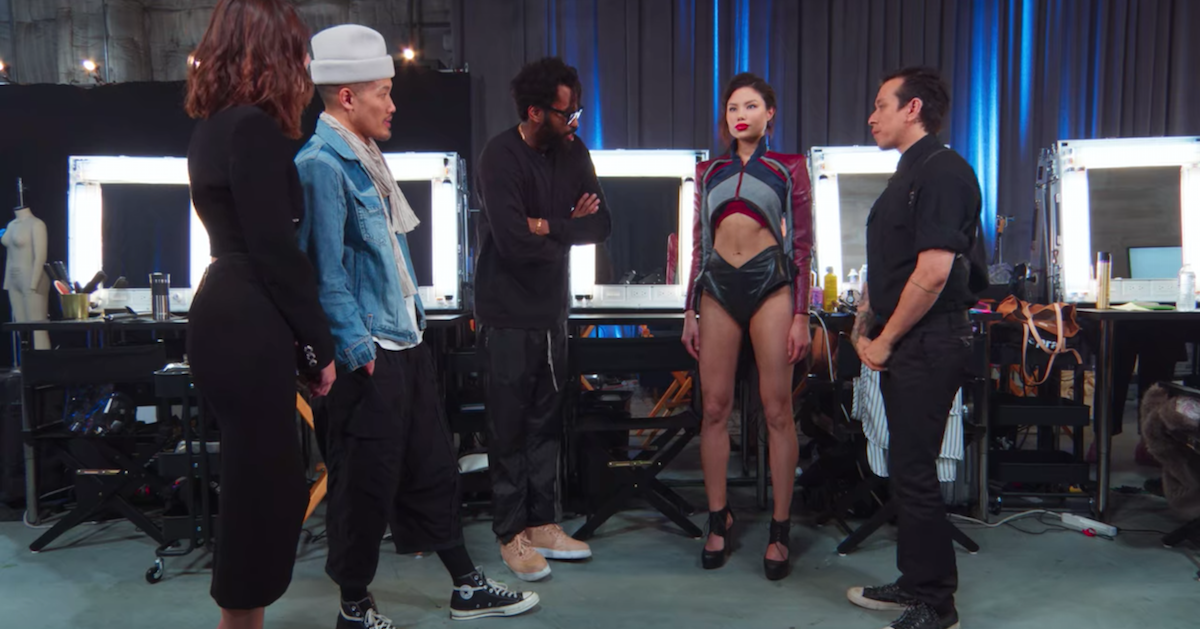 "I think all of the top four are some of the best designers I've ever met with incredible minds and abilities. I wouldn't have been surprised by any of them being the top two," he said.
Next In Fashion Season 1 is available to stream on Netflix.