Marcus Mumford Debuted a New Look During a Surprise Appearance on 'SNL'
Talk about Marcus Mumford's weight loss started to emerge a few years ago — but the conversation picked up after his surprise appearance on 'SNL.'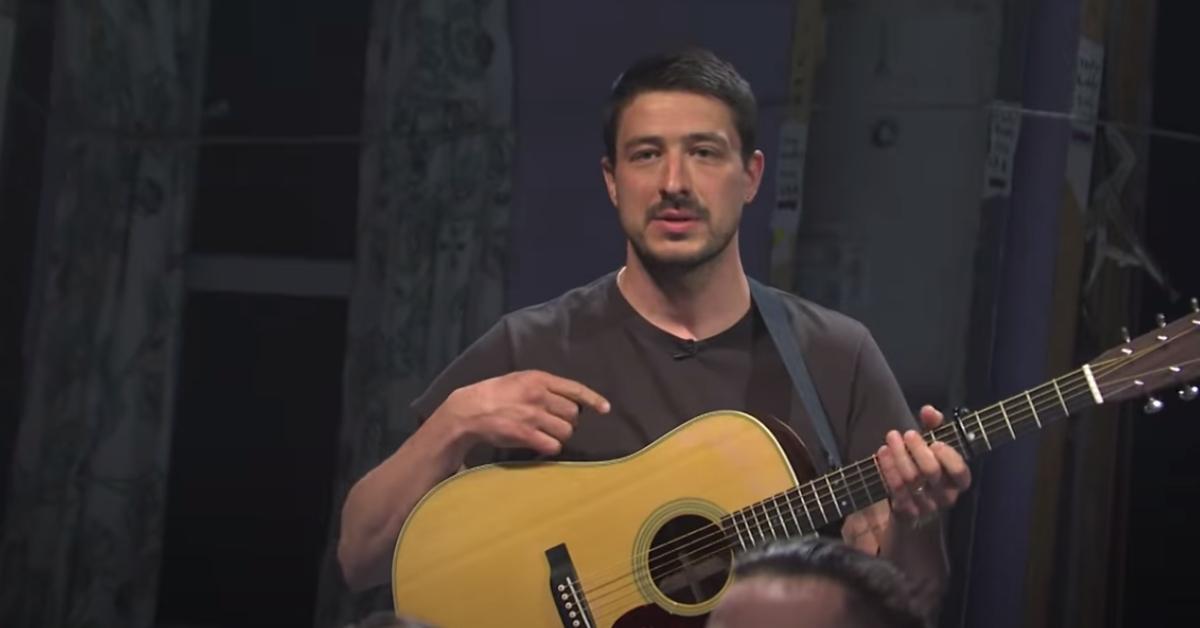 On April 10, 2021, Carey Mulligan served as the host of Saturday Night Live, where she was joined on stage by her husband, Marcus Mumford, during her superbly entertaining opening monologue.
Carey dropped several neatly-timed puns — but it was Marcus' changed appearance that caught the viewers' attention the most. So, did the Mumford & Sons frontman lose weight? If so, does he have a secret recipe for weight loss?
Article continues below advertisement
Marcus Mumford's weight loss surprised many 'SNL' viewers.
Talk about Marcus's weight loss likely emerged around a year ago. In July 2020, he and Carey made an appearance on The One Show, a chat show on BBC One.
The husband and wife duo appeared on the program to promote a fundraiser they created for War Child, an organization helping disadvantaged children living in war-ridden countries like Afghanistan. But, just like during the SNL appearance, several viewers ended up noticing Marcus' new look.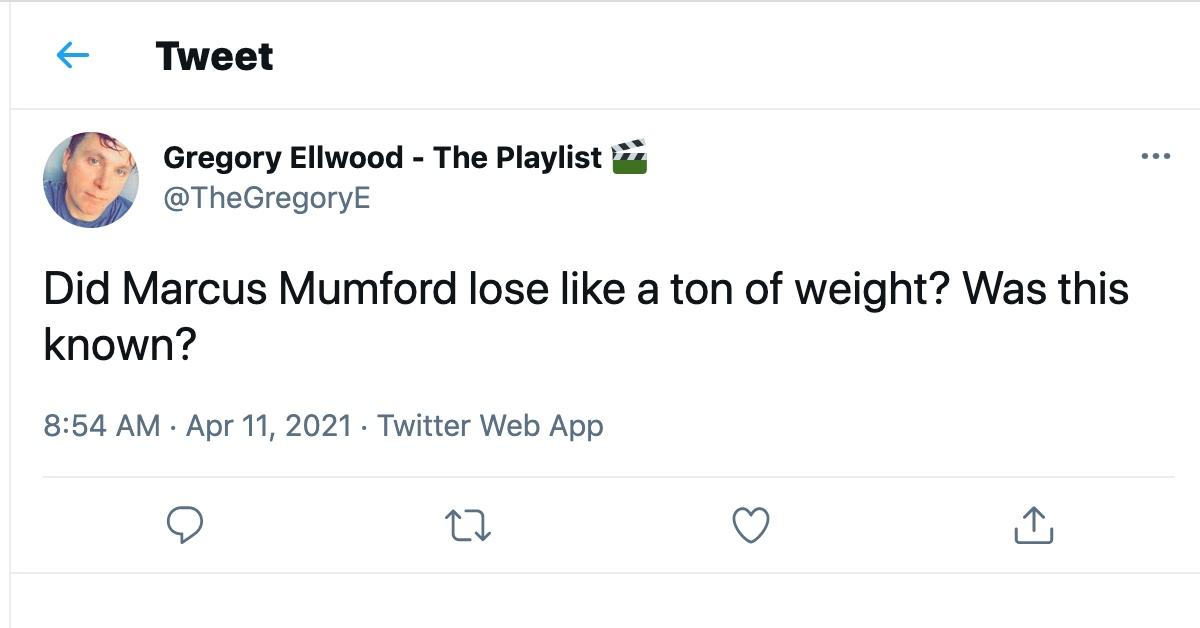 Article continues below advertisement
"@coldceptions @DwinTheStoic Is it me or Marcus Mumford has lost a lot of weight," tweeted @AfolabiISR on Jul 21, 2020.
The conversation picked up once again in April 2021, as several SNL fans took it to Twitter to point out that Marcus is in remarkably good shape.
"Marcus Mumford is the only person in the world who lost weight during quarantine," tweeted @bowentibbetts.
"I've never laughed out loud so much during a monologue? Marcus Mumford is so goofy. And he's lost weight? I mean, he was always hot. But he looked like a college kid. Alexa, play Babel #snl," tweeted @VanLigon.
Article continues below advertisement
Although Marcus' weight received a great deal of media attention over the years, the star has yet to share an update on the latest changes taking place in his life and everyday routine.
Article continues below advertisement
As an anecdote has it, Marcus and Carey first met at a Christian youth camp.
Marcus and Carey became pen pals after first meeting at a Christian youth camp, as per Vogue. They reunited once again in February 2011, when Carey and Jake Gyllenhaal attended a secret Mumford & Sons gig held in Nashville.
"At the end of the night there were just the musicians, Jake, Carey, and the Mumford boys," an insider previously told Us Weekly. "We had some pizza, and just played music. Jake picked up a guitar and Carey joined in on 'Amazing Grace.' Marcus and Carey seemed really friendly."
Article continues below advertisement
Marcus and Carey got engaged around five months later, in August 2011. They tied the knot at an intimate-feeling wedding held in Somerset, U.K., in April 2012. The ceremony was likely officiated by Marcus' dad, John, who used to serve as the national director of Vineyard Church alongside his wife, Eleanor.
Article continues below advertisement
Marcus and Carey own a farm in Somerset, U.K.
As Carey revealed during her opening monologue, she, Marcus, and their two kids, Evelyn and Wilfred spent the lockdown period on their farm in Devon, U.K.
"They have chickens and a dog, and roasts and friends, jams by campfires," Sienna Miller, one of Carey's close friends, previously told Vogue.
"It's sort of idyllic. Marcus can headline Glastonbury and Carey can be nominated for however many Oscars, and then they come back to their farm, and they're in big woolly jumpers and funny hats, raising piglets. It's an amazing balance they've managed to strike," Sienna added.