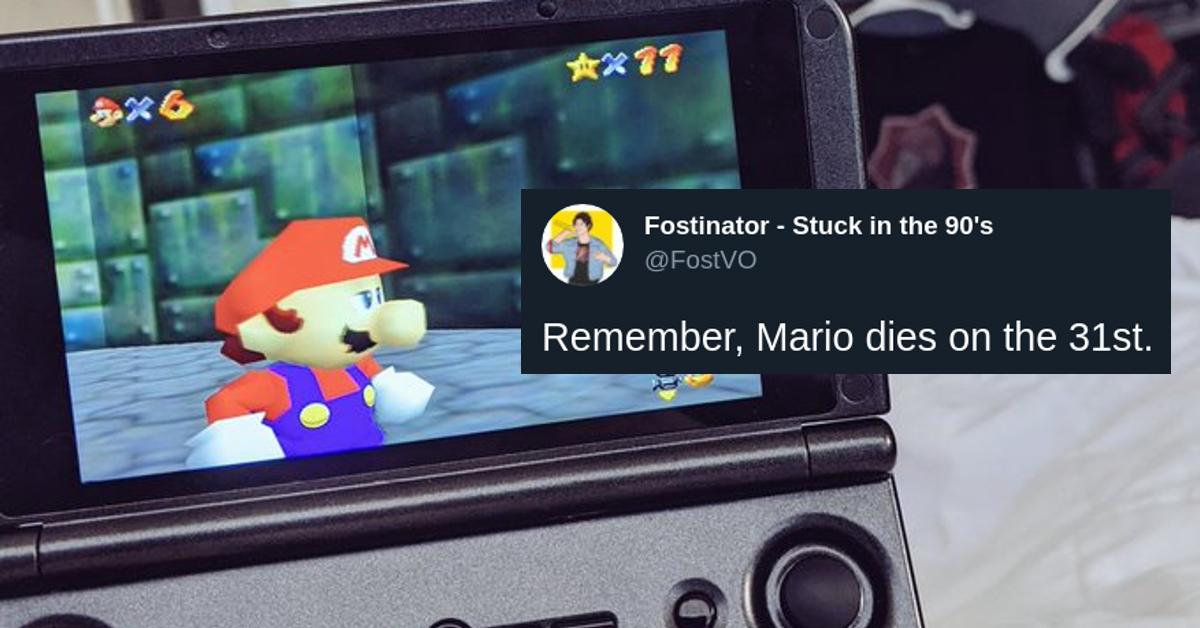 Is Mario Really Going to "Die" on March 31? No, Gamers Are Just Being Dramatic
By Mustafa Gatollari

Mar. 25 2021, Published 12:59 p.m. ET
Nintendo might own a bunch of cuddly, creative, and whimsical video game licenses and be seen as the "kids'" video game console of choice. However, they're also known to be a bunch of shrewd business people who ultimately drop the banhammer on anyone who plays fast and loose with their properties. 
Article continues below advertisement
They've viciously gone after folks who disseminate ROMs of their titles and make business decisions that mortify their fans — which is why so many gamers are claiming Mario officially "dies" on March 31.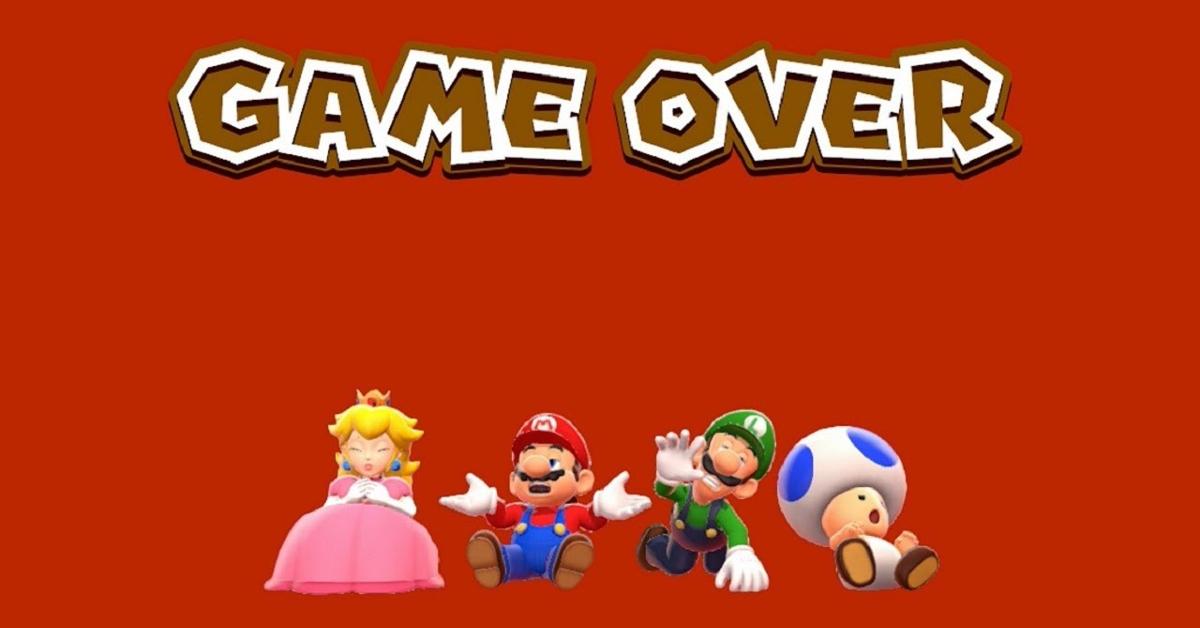 Article continues below advertisement
Why are people tweeting that Mario dies on March 31, 2021?
I know, it's a shock: Large demographics of people are freaking out on Twitter using hyperbolic, end-of-world language? Remember when everyone and their mother thought that World War 3 was going to break out for two days, and then we all went back to accusing people of toxic behavior instead?
Well, the reason for these latest rumors is that Super Mario 3D All Stars is being pulled from both physical and digital shelves.
The title is a fan favorite and contains three popular Super Mario titles from the Nintendo 64, Gamecube, and Wii. Along with Super Mario Bros 35 and Game & Watch: Super Mario Bros, a ton of 35th anniversary products are also going to be taken down from Nintendo's store.
Think of it as Disney putting stuff "back in the vault" like they used to do back in the day with VHS releases of classic films.
Article continues below advertisement
If you've never played Super Mario 3D All Stars, it includes remastered versions of Super Mario 64, Super Mario Sunshine, and Super Mario Galaxy. All three of the titles have received tons of praise over the years, and if there's one thing that holds true for them all, it's that they have tons of replay value and manage to not feel dated, despite their older, more rudimentary 3D graphics.
Article continues below advertisement
The game is one of the more popular titles available on the Switch, which is why fans are scratching their heads at Nintendo's decision to not just stop producing new physical copies, but also to remove it from the digital store.
Article continues below advertisement
All the mario games are going away on March 31 because Nintendo is killing him

— why is the tweet on ign though (@MichaelSpiese) March 20, 2021
People think Nintendo's "Super Mario Dies" movement has more to do with business acumen on Nintendo's part.
Tons of folks on social media had theorized that the reason for Nintendo's decision to pull the repackage from stores is that the company is seeing how much of a demand there is for these old-school Mario titles.
And with the "always-on" connectivity of games, especially digital titles, Nintendo gets real-time metrics on player usage.
Article continues below advertisement
Watch Nintendo play into the "Mario dies on March 31st" meme and do an April fools post the very next day auditioning new Nintendo mascots or something pic.twitter.com/JD8TTNTRJZ

— ChikoritaCheezits (Birthday in 9 days!) (@ChikoritaCheez) March 21, 2021
Article continues below advertisement
In other words, Nintendo knows which of the three titles gamers are playing the most from SuperMario 3D All Stars, which could mean that they've found out which games from the pack are worth dumping more marketing dollars into. Perhaps they do indeed intend to earn more revenue down the line by selling the games as standalone titles.
2021 is the year of digital destruction. PS3, PSP and Vita PlayStation Store is shutting down, and Mario dies for good. https://t.co/be1HidBqdv

— Austin'sStuff (@ionlytweetstuff) March 22, 2021
Article continues below advertisement
Godzilla vs Kong comes out March 31st...

Mario dies on March 31st...

Coincidence, I think NOT!

— ★ NaidaLumia 💙 (@NaidaLumia) March 23, 2021
The good news is that if you want the game, it's still available until the end of March, and there might be a good chance you can still find used cartridges in stores across America after that. But the resale on those bad boys might get really high, so act fast.