'RHOA': Marlo Hampton Was "Vulnerable and Emotional" About Her Nephews During the Reunion (EXCLUSIVE)
And just like that … Season 14 of The Real Housewives of Atlanta has come to an end. This monumental season brought viewers the return of OG housewife Sheree Whitfield as a full-time cast member, Olympic gold medalist Sanya Richards-Ross, and friend of the show Marlo Hampton as a first-time peach holder. The ladies joined returning cast members Kenya Moore, Kandi Burruss, and Drew Sidora.
Article continues below advertisement
Season 14 was filled with many ups and downs, with a lot of drama centered around Marlo. Fans of the franchise called out Marlo for kicking out her nephews, Williams and Michael. And while the last episodes showed Marlo preparing for the return of her nephews to her household, fans are wondering where things stand now.
An insider spoke exclusively with Distractify about the upcoming RHOA reunion and spilled the tea about Marlo and her nephews. Here's what we know.
Article continues below advertisement
Marlo's nephews, William and Michael, are back under her roof.
Adjusting to motherhood is no easy feat. And while Marlo happily took on the role of "Munty" to her nephews William and Michael, it came with some struggles. As a result, Marlo made the decision to kick her nephews out and send them to her sister for a period of 30 days.
On the show, Marlo cited behavioral issues with the boys as her reason for sending them away. The entrepreneur also shared that she simply needed a break. Unfortunately, it didn't stop fans of the show and some cast members from looking at Marlo differently for her decision.
Article continues below advertisement
Things took a turn during a cast dinner when Marlo shared her opinion about Ralph Pittman's decision to not adopt Drew Sidora's son. Kandi, who believed that Marlo shouldn't have anything to say since she had her own situation with her nephews, called out Marlo. And of course, drama ensued.
Article continues below advertisement
Many of the ladies saw the hypocrisy of Marlo speaking out about Ralph's decision. But instead of heeding Kandi's advice, Marlo hurled insults, which caused her to be read for filth by Kandi and Todd.
That said, once the ladies returned from Jamaica, Marlo shared in a confessional that her nephews would be returning to her residence after spending time with her sister and her family. Marlo shared that the boys now had structure, which led to a change in attitude about doing chores around the house and focusing on their studies.
Article continues below advertisement
A source told 'Distractify' that Marlo was vulnerable and emotional throughout the reunion, especially when Andy Cohen shifted the focus to her nephews.
Fans that watch the Housewives reunion specials love that Andy Cohen never wastes time when it comes to asking questions fans may have. And of course, with Marlo seated in the first chair, fans can expect Andy to dig deep with the first-time peach holder, especially when it comes to her nephews.
Article continues below advertisement
A source told Distractify that fans will see Marlo in a new light in the reunion.
"Marlo was very vulnerable and emotional once the topic of her nephews came up at the reunion," the source told us. "The Le'Archive founder's goal is to be a positive example to the boys and she wants her actions to showcase that fact."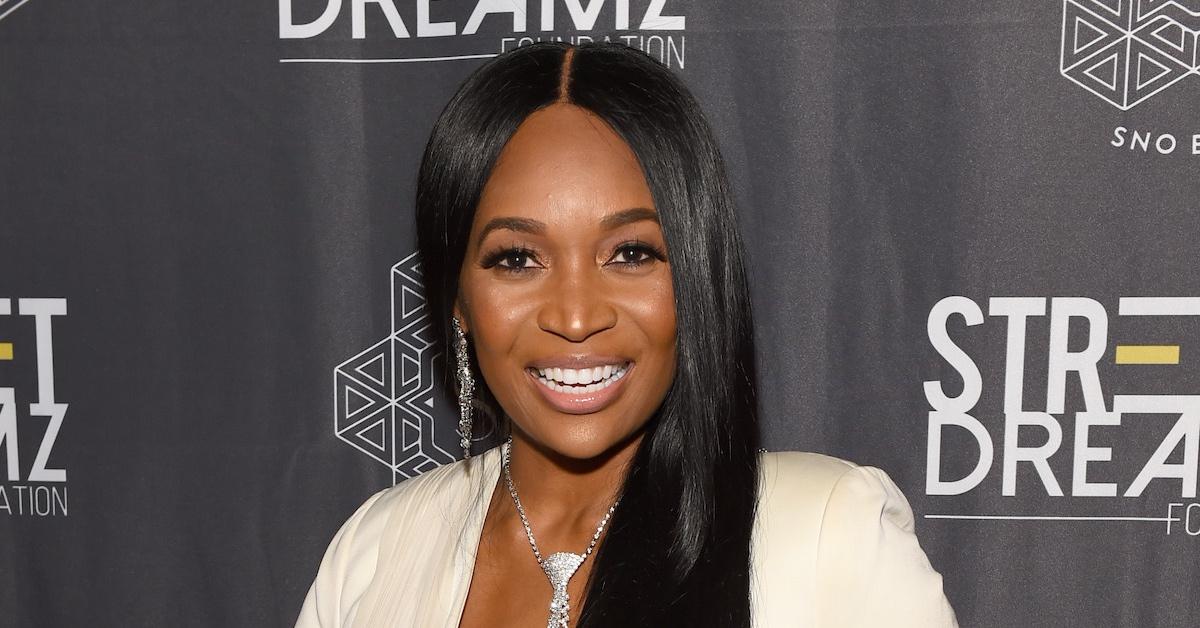 Article continues below advertisement
And Marlo followed through by setting a positive example for William and Michael during a heated exchange with Kenya. Instead of taking the bait, the insider shared that Marlo used her decision to not engage with the entrepreneur as a way to teach the boys how to avoid conflict.
"I want them to avoid that," Marlo said, per the insider. "When they watch this, I'm going to let them see how people will look at you, talk about you, and try to bring you down."
However, Marlo's emotions spilled over into her issues with the ladies, including Kandi. Throughout the season, Marlo has claimed that she loves Kandi, but she's been speaking negatively about the star. The source shared that Marlo's issues with Kandi went deeper due to them being friends prior to RHOA.
Article continues below advertisement
"Marlo wanted Kandi to look out for her since she knew the singer the longest out of the girls and before housewives," the source exclusively told Distractify. "Although Kandi agreed with some of Marlo's sentiments, she later slammed the star for her flip-flopping attitude and speaking negatively about her and Kandi's husband Todd."
Catch Part 1 of The Real Housewives of Atlanta reunion Sunday, Sept. 11, 2022, at 8 p.m. EST on Bravo.