Kenya Moore Addressed Sanya Richards-Ross's Husband on 'RHOA' — Inside Their Feud
Article continues below advertisement
Sanya has found some support from Marlo and Sheree, and she's gonna need it based on recent episodes. She and Kenya Moore are ending the season on a sour note. Why are Sanya and Kenya feuding? Here's the scoop.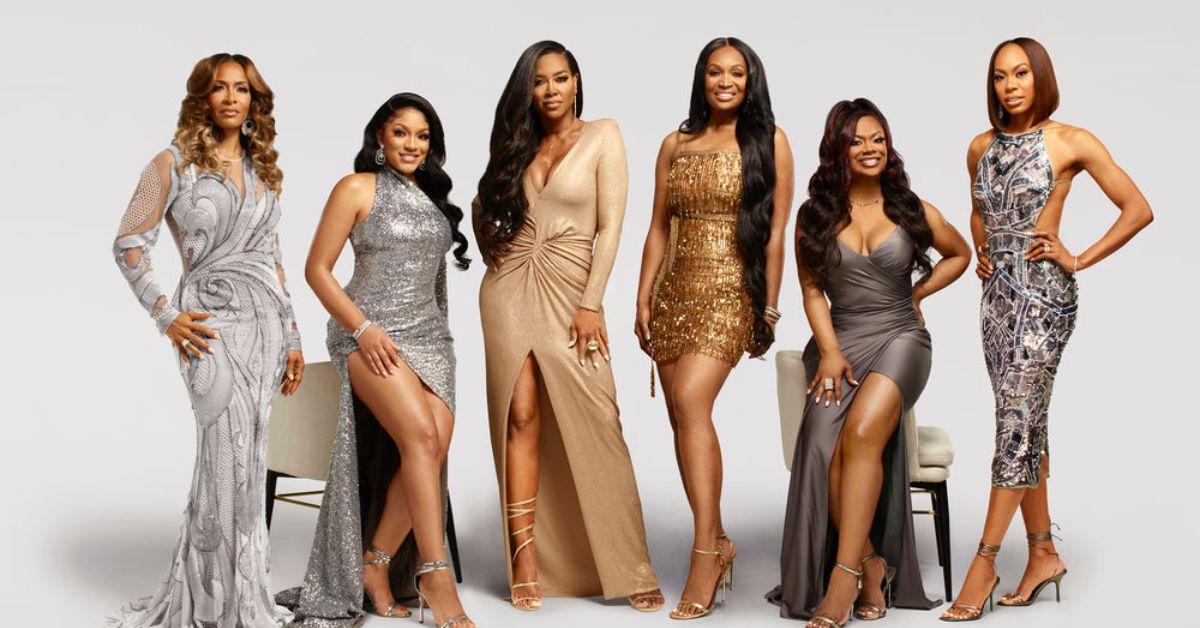 Article continues below advertisement
Sanya Richards-Ross and Kenya Moore's feud began before the 'RHOA' cast traveled overseas.
Initially, Sanya and Kenya appeared to be getting along well. Kenya, who's become famous on the show for her pithy remarks against her castmates, welcomed the newcomer with open arms. But the cast's trip to Jamaica changed their dynamic. Kenya and Sanya's first sign of trouble began when Sanya invited the group to Jamaica with her husband, Aaron Ross.
While setting up the guest list, Sanya called Kenya and informed her that the vacation was only for couples. Kenya, who filed for divorce from her estranged husband, Marc Daly, in May 2021, immediately hung up the phone on Sanya while she was speaking. The Olympian later stated in her confessional that the "couples trip" idea came after the group's previous trip to New York, where some attendees were single.
Article continues below advertisement
Kenya and Sanya's tension escalated even further once the group landed in Jamaica. During the cast's dinner, Sanya called Kenya "ungrateful" despite her efforts to show the ladies a good time. The comment started a screaming match between the castmates, which included Kenya telling Sanya, "You're so inarticulate in explaining yourself." Sanya didn't hold back, though, and scolded Kenya for going back to her "classic" dramatic ways and being "dismissive."
Article continues below advertisement
"She's turning things around to seem like you're the problem," Sanya said. "And she's trying to get through this thing like it's a math problem. Kenya, if you could just tap into your emotions and be real in this moment, you know something's off."
Article continues below advertisement
Kenya Moore called Sanya's husband, Aaron Ross, "aggressive."
After Kenya and Sanya's fight, Sheree also argued with Sanya at the cast dinner. Earlier, Sanya and Aaron had invited everyone to watch them film a commercial for iFit, one of Sanya's sponsors. Kenya and Sheree didn't attend the shoot and blamed Sanya for not answering her phone. While listening to Sheree and Kenya argue with Sanya, Aaron stood up from his seat and said, "Hold on, please, don't f--k with my wife."
Throughout Aaron's time on RHOA, the former NFL star has gained attention for his calm demeanor in front of the cameras. However, he needed to defend his wife at that moment, which reportedly turned Kenya off.
"Her husband getting up and yelling at everybody…that's not your definition of aggressive?" Kenya said to Sheree the next day.
Article continues below advertisement
Kenya and Sanya's feud continued on the 'RHOA' after-show.
Once the episode aired, Sanya discussed Kenya's comment about her husband on the RHOA after-show. During Sanya's chat with Marlo, she shared why Kenya calling her husband "aggressive" insulted his reputation.
Article continues below advertisement
"I think Kenya is very smart with her words, and to call a Black man aggressive, I think it's a poor choice of words," Sanya said to Marlo. "It's awful, especially because my husband is the opposite of that. He's far from that. His reputation is on the line. And someone like Kenya says something like that; it carries weight. And so, I thought it was extremely inappropriate. I thought it was disgusting, actually."
Article continues below advertisement
Kenya also addressed the argument on the after-show and said she doesn't regret her comments about Sanya's husband. Although she doesn't believe Aaron is dangerous, she said she feared for her safety as a single woman.
"Who doesn't want a man that takes up for them?" Kenya asked. "But at the same time, I'm there by myself. I don't have a man by my side. And you're upset, you're cursing, and yes, that is aggressive behavior."
"Now, I'm not saying that Ross would ever lunge across the table and do something to either of us," Kenya continued. "But obviously, what he did was aggressive. You can't deny that."
You can catch new episodes of The Real Housewives of Atlanta on Sunday at 8 p.m. ET on Bravo.