The 'RHOA' Cast Wrapped Filming for the Season 14 Reunion — When Does It Air?
Season 14 of 'The Real Housewives of Atlanta' filmed its reunion in New York City. Kandi Burruss recently shared when it could air.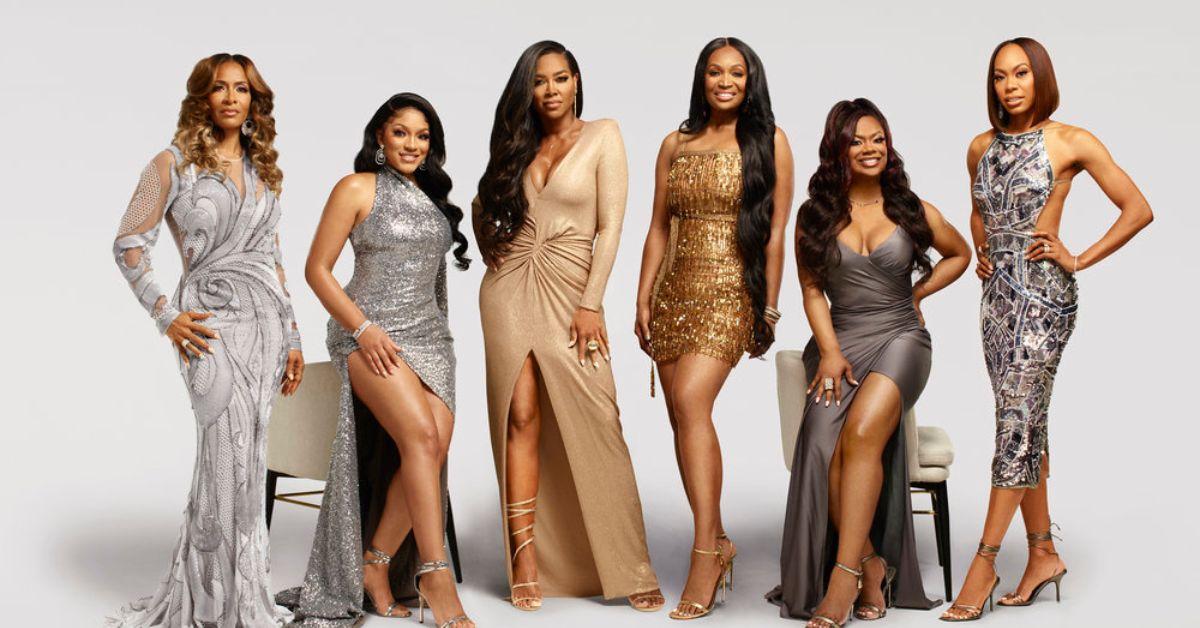 For many fans of The Real Housewives of Atlanta, Season 14 of the Bravo show flew by in the blink of an eye. After airing new episodes throughout the summer of 2022, the cast is ready to spill all of the season's tea for the first time since filming wrapped.
In August 2022, Andy Cohen teased fans on Instagram, sharing that the Season 14 reunion had already been filmed with the entire cast. Following his updates, fans are wondering when they'll be able to see the highly anticipated event for themselves.
So, when does the RHOA reunion air? We've got the details below!
Article continues below advertisement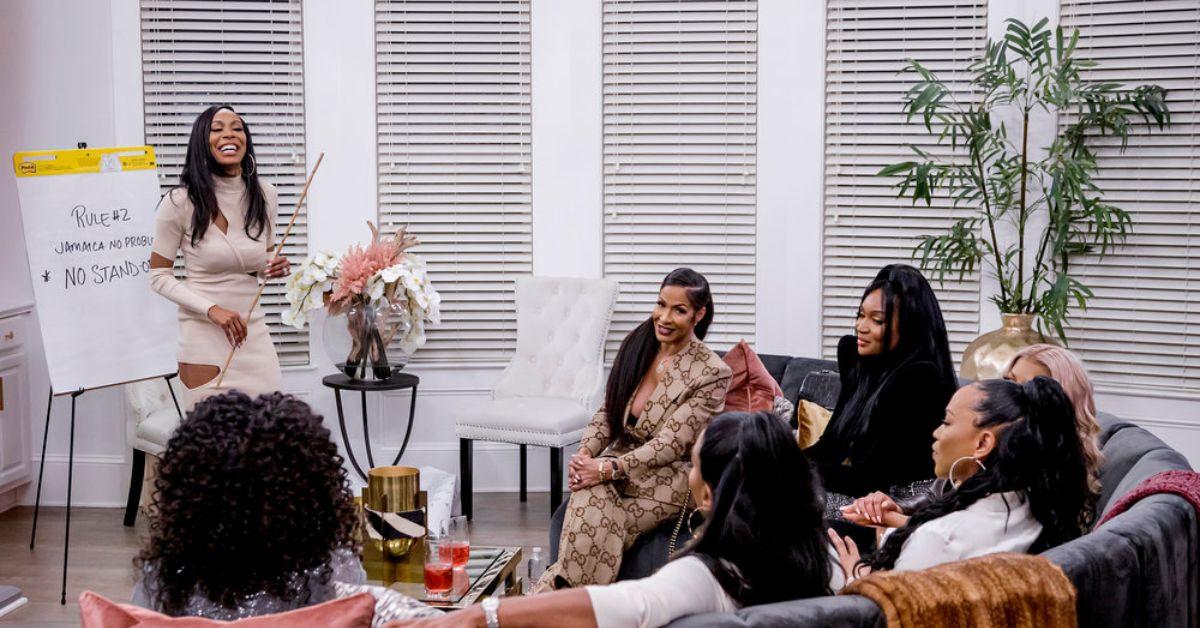 When is the 'RHOA' Season 14 reunion? It will premiere in fall 2022.
The Peach Report Daily was the first to report that the RHOA reunion was filmed in New York City on Thursday, Aug. 11, 2022. On Thursday, the outlet shared a post with photos from past reunions in anticipation of the Season 14 event. Peach Report also reposted a video of Andy chatting with Sheree Whitfield on the set.
Article continues below advertisement
In the clip, Andy asks Sheree how she feels being back on the reunion stage after leaving the series in Season 10. Sheree replies that she was initially nervous, but the "b---hes" made her find her groove during the special. Fans can also hear Kenya Moore in the background as Andy compliments her on her hair.
Article continues below advertisement
Following his chat with the RHOA cast, Andy posted a photo of himself posing in front of the reunion's backdrop. The reunion has a tropical theme in honor of the cast's trip to Jamaica this season.
While Andy didn't mind giving away the set's details, he and the Bravo team have been more discreet about the reunion's actual date, but we've got you covered on when to expect it.
On Sunday, Aug. 14, Kandi Burruss went live on YouTube for another episode of her after-show, Speak On It. While answering fans' questions, Kandi said she doesn't know the official date for the special but said it would obviously air after the RHOA season finale on Sept. 5, 2022.
Given that, we can expect the reunion to air on Sept. 12 unless the network airs an episode of the season's deleted scenes, as they've done in the past.
Article continues below advertisement
Kandi Burruss's Season 14 feud with Marlo Hampton and Sheree Whitfield escalates at the 'RHOA' reunion.
Season 14 of RHOA had many familiar faces getting involved in new feuds. One beef that occurred early in the season was between Kandi Burruss, Marlo Hampton, and Sheree Whitfield. Although Kandi, Marlo, and Sheree have worked together on the show for years, Kandi and Marlo's relationship suffered when Marlo was finally given a peach after being a "friend" of the show since Season 4.
Article continues below advertisement
In Season 14, Marlo took multiple digs at Kandi's personal life, claiming the Grammy winner "dates below her tax bracket" and accused her of financially taking care of her husband, Todd Tucker. While the accusations against Todd's finances happened during a heated argument between Marlo and Kandi in Jamaica, Kandi said she didn't know that Marlo and Sheree had gossiped about her before the trip.
"I was more surprised by Sheree co-signing everything Marlo was saying. I expect that from Marlo but Sheree?" Kandi shared with Access in August 2022. "I was done when I saw that. I was totally shocked because I haven't even done anything to Sheree. I don't even understand where this energy is coming from. It just totally threw me off."
Article continues below advertisement
Kandi said she hasn't spoken to Marlo since Season 14 wrapped and is saving all of her comments about the situation for the reunion. While she promises to speak her mind in front of her castmates, Kandi, who joined RHOA in 2009, admits she doesn't enjoy going to the reunions.
"I never look forward to hashing it out with any of them. To be clear, I always hate reunions," Kandi admitted to Access. "For years, it makes my stomach turn whenever I go into a reunion because I hate arguing with people, and I always know that it's going to be just complete back and forth."
Watch new episodes of The Real Housewives of Atlanta on Sunday nights Bravo at 8 p.m. ET on Bravo.