Is 'RHOA' Scripted? Kandi Burruss and Sanya Richards-Ross Weigh in
'The Real Housewives of Atlanta' Season 14 has tons of drama, and some cast members have hinted it is scripted. Find out if the Bravo series is real.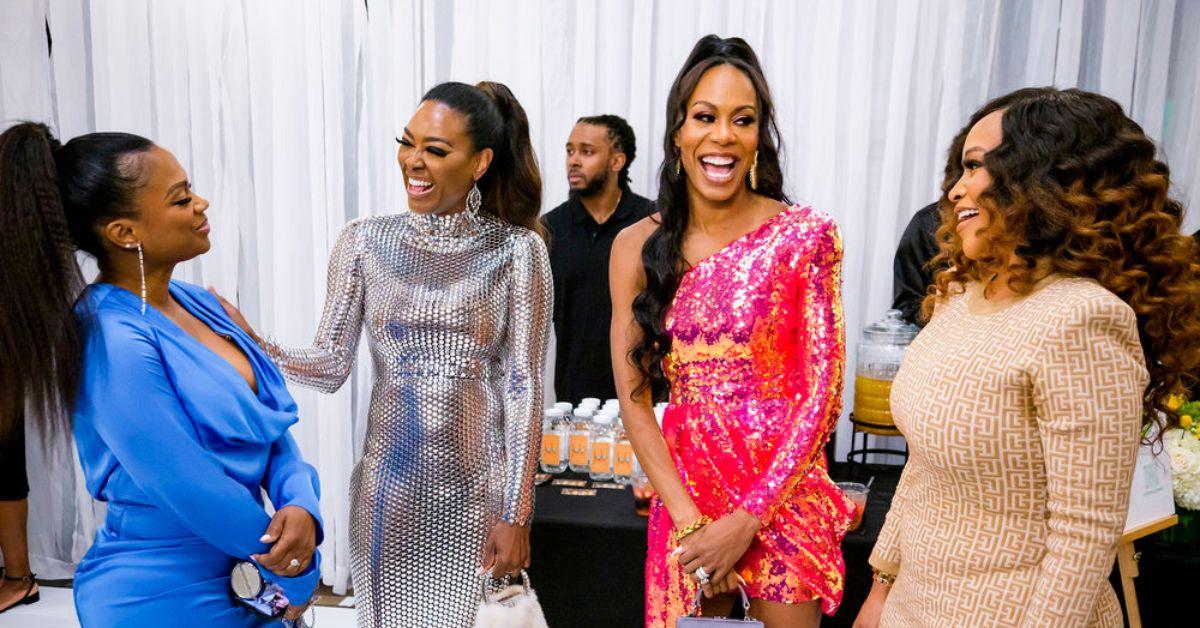 Since its inception, many fans have watched The Real Housewives of Atlanta cast navigate complex issues in real-time. Whether they're going through a divorce, legal troubles, or business setbacks, the Atlanta ladies are always seemingly transparent with their longtime viewers.
Article continues below advertisement
Throughout its run, though, RHOA hasn't always received positive remarks. In Season 13, some audience members felt the show dragged the Bolo the Stripper storyline for far too long. Others slammed Cynthia Bailey and Mike Hill for having a televised wedding during the COVID-19 pandemic.
RHOA fans have also questioned the validity of some of the show's on-air feuds and fights. In addition to commenters, a few cast members recently called out two of her co-stars for reportedly orchestrating drama for the show.
Article continues below advertisement
So, is 'RHOA' scripted?
RHOA fans will be happy to know it's not a scripted show. Bravo producers claim none of the franchise's stars have to stick to a script and are free to say whatever they want during filming.
Article continues below advertisement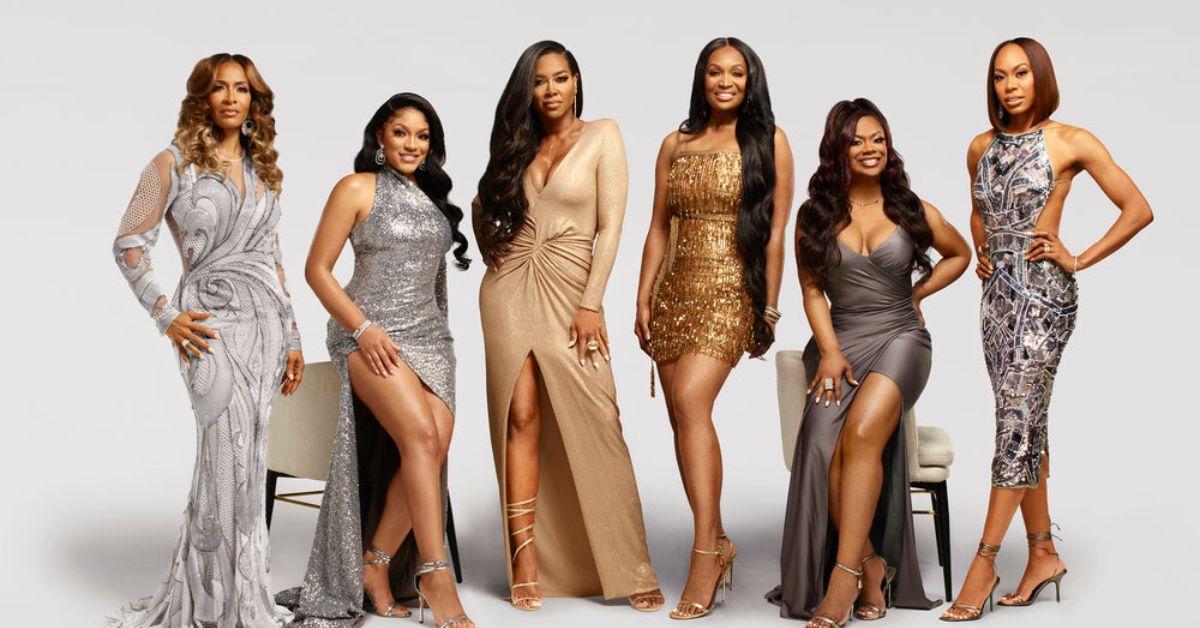 Article continues below advertisement
The first season of RHOA debuted in 2008 and starred NeNe Leakes, Kim Zolciak-Biermann, Sheree Whitfield, Lisa Wu, and DeShawn Snow. During its pilot season, some fans fell in love with the ladies' hilarious commentary, lavish parties, and one-liners like Sheree's famous, "who gon' check me boo?" While their words were authentic, another Bravo producer admitted the storylines remain in a "bible" Bravo keeps for each Real Housewives cast member.
"You turn in something that's called a show bible," the crew member explained to Moylan, per Heavy, adding that the book has "an actual fifty-page document that literally outlines every woman, every story they have, and the direction we think they're going to go."
"It's kind of dumb," they continued. "I don't know why they still have us do it. But it's a requirement."
Article continues below advertisement
Kandi Burruss and Sanya Richards-Ross believe some 'RHOA' cast members have premeditated storylines.
Although Bravo's producers maintain Real Housewives shows are real, some RHOA cast members have hinted that not everyone on the show is themselves. Kandi Burruss and newcomer Sanya Richards-Ross specifically called out Sheree, Marlo Hampton, and Drew Sidora for reportedly putting their acting skills to good use.
Article continues below advertisement
Sanya and Drew's budding friendship fizzled during Season 14 of RHOA after Sanya witnessed her arguing with Sheree in another episode. Following their fallout, Sanya addressed her feud with Drew on Kandi Burruss' YouTube show, Speak On It. In the episode, Sanya said she thought Drew was "acting" for the cameras and intentionally feuding with her co-stars to gain more attention
Article continues below advertisement
Soon after their conversation, Kandi experienced her own beef with Marlo and Sheree. In a June 2022 episode, Sheree felt neglected by the Bedroom Kandi CEO when she didn't support her public embarrassment. The She By Sheree founder's formerly incarcerated boyfriend, Tyrone Gilliams, stood her up on the show.
Sheree accused Kandi of not being a "friend" to her during her drama with Tyrone. When she decided to vent to Marlo, they began calling Kandi a "h--" and said she couldn't date anyone in her "tax bracket." Kandi said on Speak On It that she felt Sheree and Marlo wanted to "pick a fight" with her so fans could keep talking.
"I felt like Marlo and Sheree just wanted to have a problem with me this year," Kandi said. "Like I didn't feel like I did anything to them that was that serious."
Watch new episodes of The Real Housewives of Atlanta Sunday nights at 8 p.m. on Bravo.