Maureen and Daniel From 'Return to Amish' Are Now Proud Parents
Maureen reveals she's pregnant in 'Return to Amish' Season 7 and outside of the show, she has shared details about her baby on social media.
Oh, baby! The seventh season of Return to Amish turned out to be characterized by pregnancy after pregnancy. From Sabrina to Maureen to Rosanna, nearly half of the women in the Season 7 cast revealed they were expecting during or after the season, and fans are always fascinated by the show's stars' personal lives outside of the series.
Article continues below advertisement
After the TLC series' two-year break before the seventh season premiered, news like this seemingly came out of left field. Did you know all three cast members gave birth since filming? Let's get into the details, starting with Maureen and her baby with longtime partner Daniel.
Article continues below advertisement
When did Maureen from 'Return to Amish' become pregnant?
In Season 7 of Return to Amish, fans were shocked when they learned Maureen was expecting her first child with her partner, Danny. For those needing a refresher, the couple became engaged in the Season 6 finale of the long-standing TLC reality series.
However, given the show's two-year hiatus, it appeared a lot went down during the break.
So, when did Maureen become pregnant exactly? Based on her baby's birth date, the child was likely conceived in the summer of 2021. More specifically, Maureen probably discovered her pregnancy in June of that year. So it was during the time Season 6 was on the air, but after the season filmed.
Article continues below advertisement
When did Maureen from 'Return to Amish' give birth to her baby?
While Maureen's bombshell pregnancy announcement played out in a Season 7 episode of Return to Amish, she'd already given birth in the real world — and it occurred quite some time before the episode aired.
On Feb. 16, 2022, Maureen and Danny welcomed their first child together. The newfound parents celebrated the birth of their daughter, Emily Lynn, by uploading separate social media posts, with Danny taking to Instagram the day after the momentous occasion.
"Emily Lynn 7 lbs. 12 oz., 21 long," Maureen's partner wrote in his caption. "Born [on] February 16 at 6:40 p.m." Maureen, on the other hand, waited two months after their baby arrived to post about her on social media.
Article continues below advertisement
In April 2022, the TLC reality star posted a sweet slideshow of her daughter on Instagram, writing, "Our precious little girl … We love you … #2monthsold."
They celebrated their daughter Emily's first birthday in February 2023.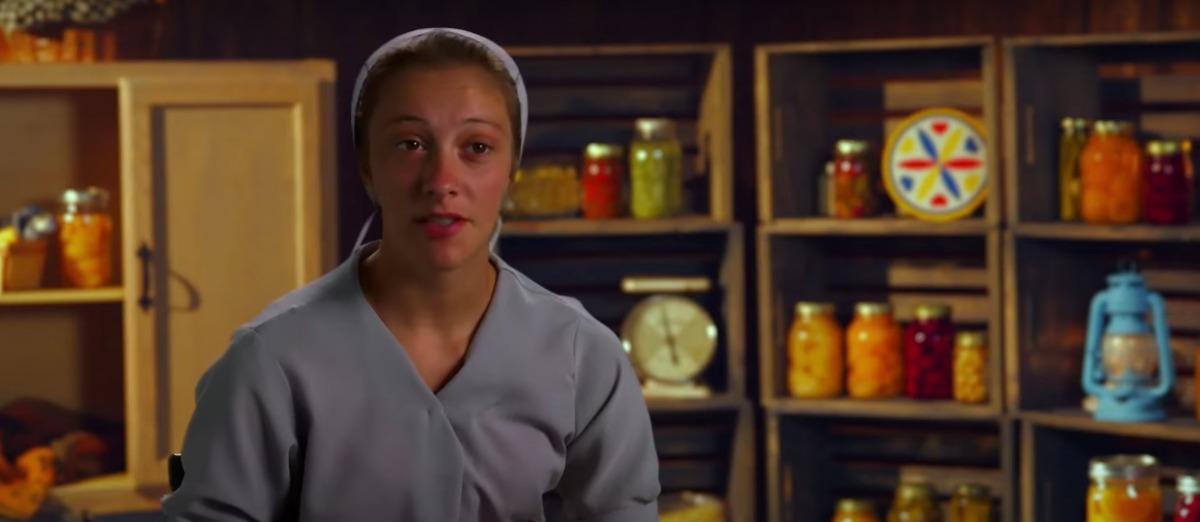 Maureen isn't the only 'Return to Amish' star who had a baby announcement.
One month after Maureen gave birth to her first child, her Return to Amish co-star Rosanna welcomed a baby. In March 2022, In Touch Weekly reported that the TLC star and her partner Johnny became first-time parents alongside their fellow cast members.
On her private Instagram account, Rosanna announced the birth of their daughter, Clara Rose. "Baby girl is here," she reportedly stated, followed by photos of her new baby.
New Return to Amish episodes air Tuesdays at 10 p.m. EST on TLC.