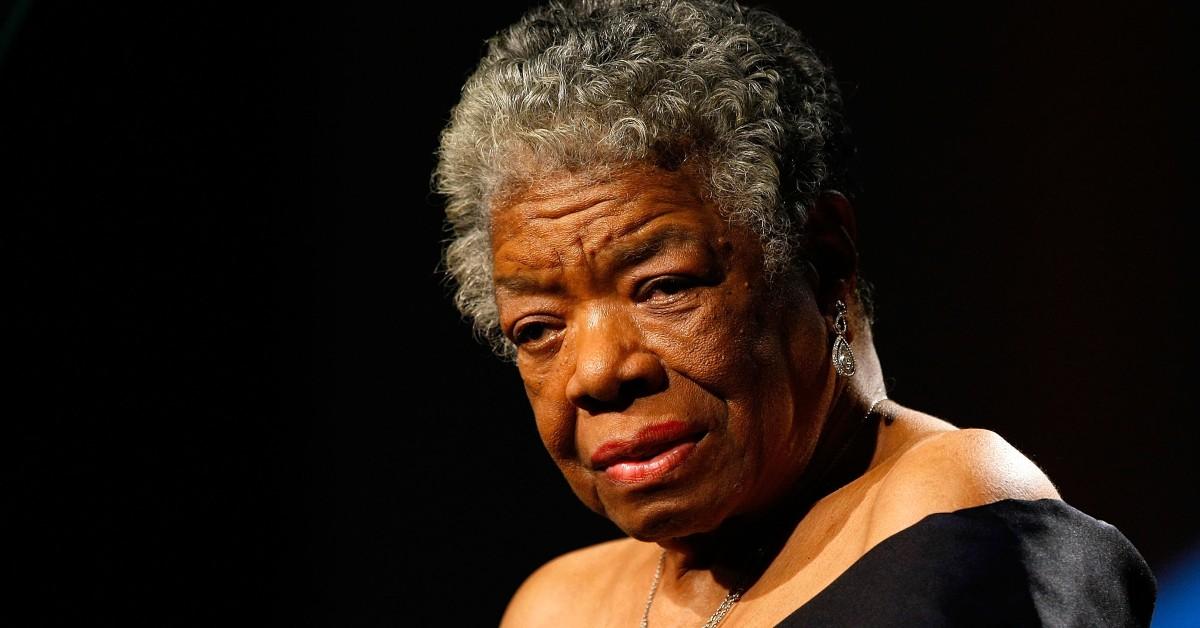 Did Iconic Poet Maya Angelou Have any Children or Grandchildren Before She Passed Away in 2014?
Is there any name more synonymous with poetry than the late, great Maya Angelou? The iconic poet and Civil Rights activist passed away in 2014, but her legacy and gift with words lives on in American history — and during Black History Month.
Article continues below advertisement
We all know that Maya's poems will live on forever, but did she also leave any children behind to follow in her certified iconic footsteps?
Here's what we know about Maya Angelou's children and grandchildren.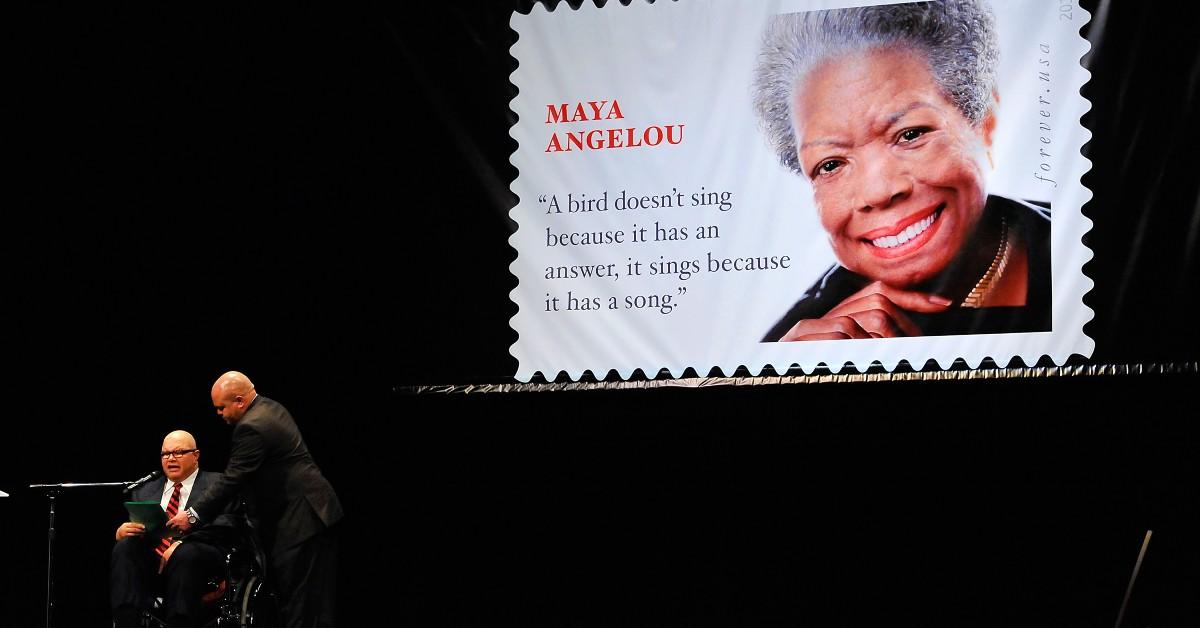 Article continues below advertisement
Did Maya Angelou have any children?
Maya had one child, a son named Guy Johnson, who was born on Sept. 8, 1945. A year after his mother died, Guy attended the Maya Angelou Forever Stamp Dedication at at the Warner Theatre, speaking in honor of his mother's memory.
(Sadly, the USPS has not reissued the commemorative stamps since their 2015 release, we checked.)
Guy sadly died on Feb. 16, 2022 at his home in Oakland, Calif. at the age of 77. According to Essence, Maya and Guy did get along famously, with the poet herself once said, "Guy Johnson is a wonder."
Maya was referring to Guy's car accident which left him paralyzed. She said, "He's been physically challenged. He was paralyzed from his neck down at one point. The doctors had told me, 'Your son, he will never move again, he will never walk again.' I said, 'My son will walk out of this hospital.'"
Article continues below advertisement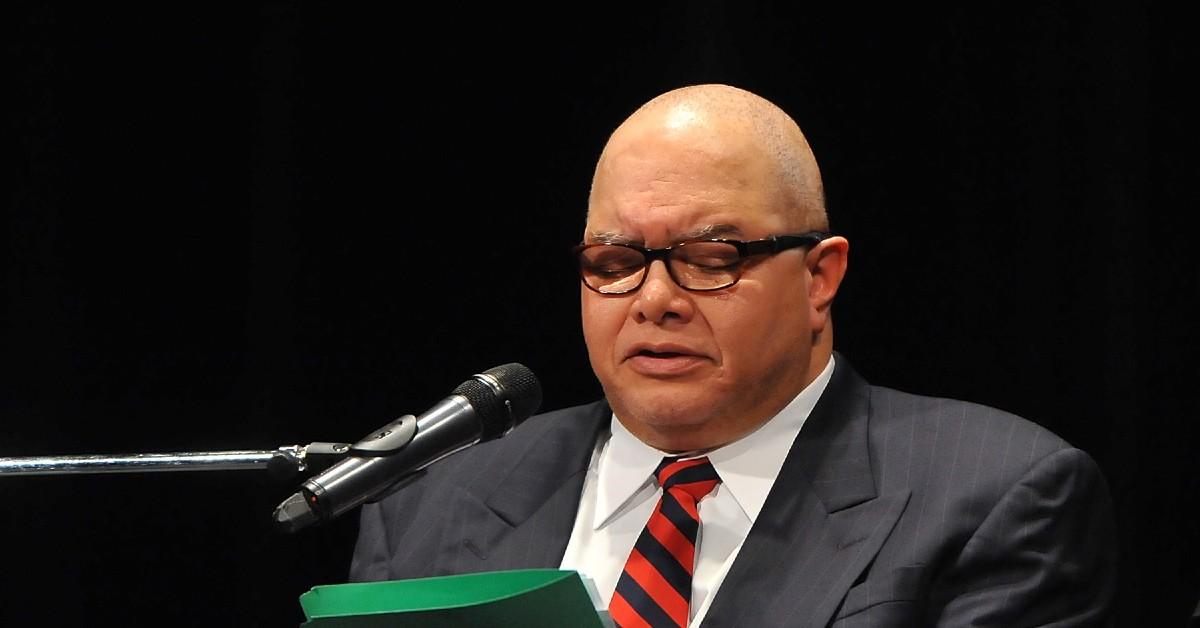 So did Maya have any grandchildren through Guy?
Guy actually had two sons with his wife, Stephanie Johnson. So who are Maya Angelou's grandchildren? Their names are Colin Ashanti Murphy-Johnson and Elliott Jones.
Not much is known about Colin. However, Elliott has gone on to become a renowned philanthropist in his own right.
Article continues below advertisement
Elliott spoke to KRON4 about his grandmother's legacy, particularly as the first Black woman featured on U.S. currency, saying that, "I think that grandma would have been proud to be the first one on the quarter, kicking down the door for the rest of the women that will follow."
By the way, you can purchase the Maya Angelou quarter at the official U.S. Mint website.
Article continues below advertisement
Maya also has a great-grandchild.
Elliott has a daughter of his own named Caylin Johnson. She spoke to the New Pittsburgh Courier back in 2018 about her fondest memories of Maya, saying that "she used to come to my dance recitals and come to my school and read, so we did get to spend some quality time together. She taught me how to make her homemade ice tea, and I cherish those moments. I miss her a lot."
Maya attempted to attend one of Caylin's violin recitals once, trying her best to go incognito. Caylin recounted, "She thought no one would recognize her if she had on this big hat and sunglasses, but she pulled up in her tour bus — with Maya written on the back of it — and she came in and sat in the front. Everyone's attention went from us to her and I was like, 'OK.' It was funny because she didn't understand and she was there for me. I appreciated her. It was just funny"