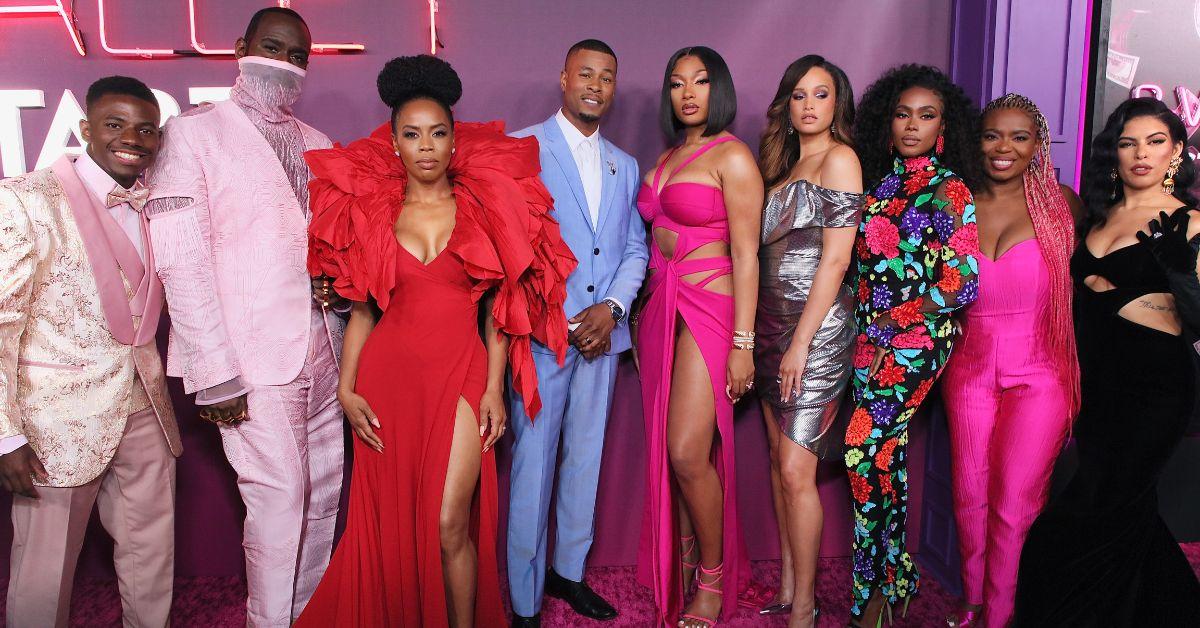 Megan Thee Stallion Pays Homage to Tina Snow in 'P-Valley' Season 2
Megan Thee Stallion will guest star on 'P-Valley' as Tina Snow. Fans recall Megan named her 2018 EP the same title, based on her alter ego.
Since bursting onto the music scene in 2016, Megan Thee Stallion has proved to her fans that rapping isn't her only talent. The Grammy winner is also a brand ambassador for Coach, a Popeye's franchise owner, and a graduate of Texas State University with a bachelor's degree in healthcare administration.
Article continues below advertisement
As if those accolades weren't enough, Megan parlayed into acting shortly after her successful rapping career. In 2020, she landed a small part in NBC's Good Girls as a stripper named Onyx. More recently, Megan signed on to appear in Starz's P-Valley as Tina Snow.
Here's everything we know about Megan's Tina Snow role and when her P-Valley episode airs.
Article continues below advertisement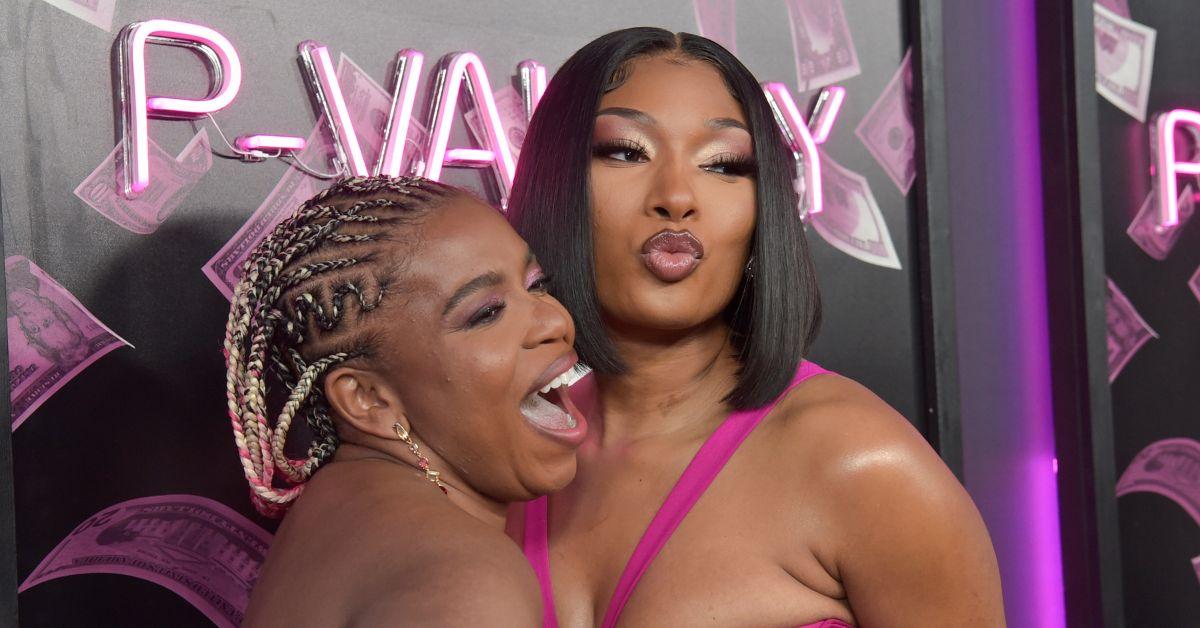 When will Megan Thee Stallion's 'P-Valley' episode come out?
Megan's P-Valley debut will occur during the show's second season. After a two-year hiatus, the stripper drama starring Elarica Johnson, Nicco Annan, and Brandee Evans returned to Starz in June 2022. Megan teased her Tina Snow appearance during P-Valley's second episode, "Seven Pounds of Pressure."
Article continues below advertisement
In one scene, DJ Neva Scared (Brandon Gilpin) informs Chucalisa's star rapper, Lil Murda (J.Alphonse Nicholson), that he wouldn't be joining the Dirty Dozen tour. The DJ then tells him he's working with an artist from Atlanta, who later says, "run that beat back for a real b----" on the show. Viewers instantly recognized Megan's voice, even though the camera didn't show her in the frame. However, her reveal likely means her arc will start in the next few episodes.
Although her episode hasn't aired yet, Megan graced the red carpet to celebrate with the rest of P-Valley's cast in June 2022. Before the appearance, she had already expressed her support for the show, which featured her "Hot Girl" track in Season 1. In addition to lending P-Valley her acting chops, Megan also wrote and recorded a new song specifically for the show.
Article continues below advertisement
How did Megan Thee Stallion create Tina Snow?
Many of Megan's fans will remember her character's name since it's also one of her real-life alter egos. In 2018, the Houston, Texas native named her EP Tina Snow, which produced "Big Ole Freak" and "Freak Nasty." Megan said she created Tina Snow so fans could hear her raunchier, bolder side.
Article continues below advertisement
"Tina is the more pimp-ish side of me," she explained to Vibe in October 2018. "Tina is the raw version of Megan; she just don't give a damn."
Following Tina Snow's success, Megan continued to use the name on her social media platforms. While she enjoys showing fans her other side, the rapper said she wants her followers to feel "confident" in themselves without creating a character.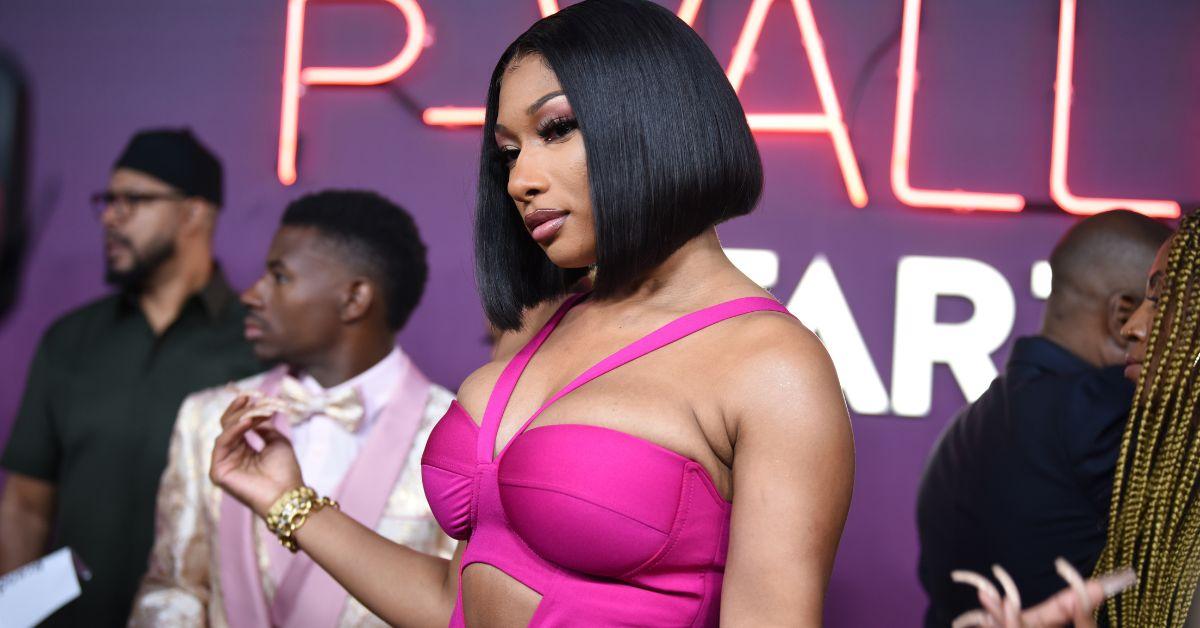 Article continues below advertisement
"The main goal of my music is to make people feel strong and confident," Megan declared. "To be a Hottie, you gotta have a lot of self-love, a lot of confidence; you gotta be able to put your foot down. Hotties are supposed to turn other people into Hotties too. If you see someone that's not quite confident, you gotta be the Hottie to gas up your friend."
Catch new episodes of P-Valley Sunday nights on Starz.