Did Meghan Markle and Prince Harry Request a Ride on Air Force One?
A new report suggests that Prince Harry and Meghan Markle requested a ride on President Biden's jet, Air Force One. Here's what really happened.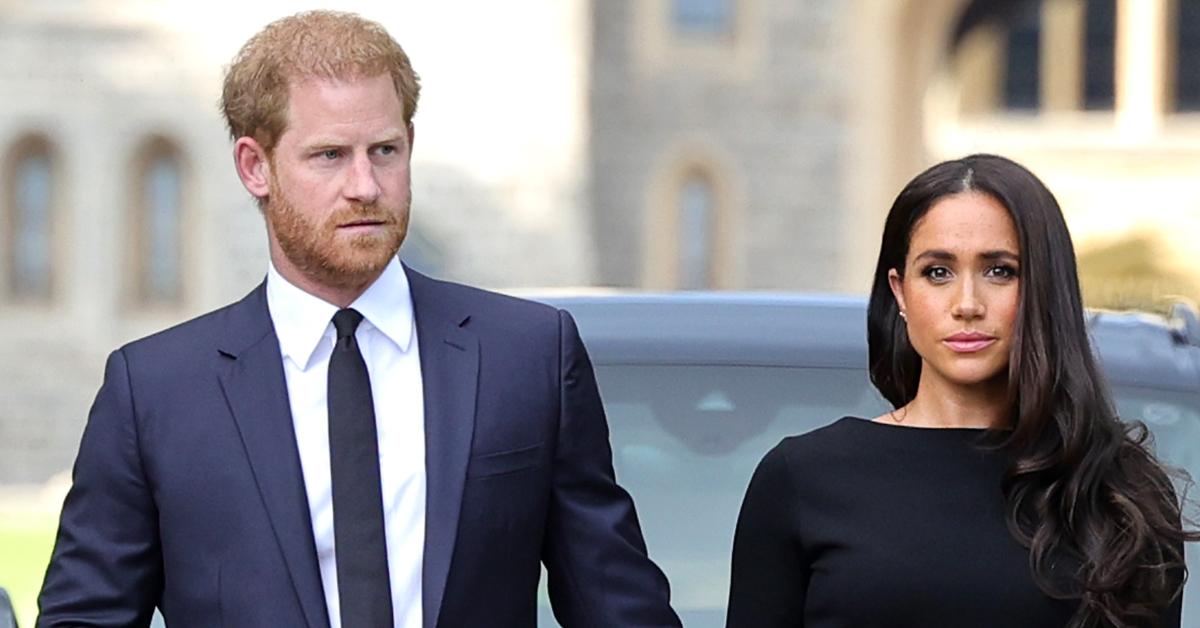 Following Queen Elizabeth II's death, world leaders gathered at Westminster Abbey to pay their respects to the late monarch. President Joe Biden and his wife, Jill Biden, attended the funeral service — which saw Prince Harry and Meghan Markle reunite with the Royals after a series of unpleasantries. And while the first family traveled comfortably in Air Force One, Prince Harry has claimed he is no longer allowed to fly on his family's private aircraft.
Article continues below advertisement
During a 60 Minutes interview with Anderson Cooper, Harry explained that he was "not invited" to ride on the royal private jet when Queen Elizabeth died. "All of the family members that live within the Windsor and Ascot area were jumping on a plane together," Harry recalled during an appearance on 60 Minutes (per People). Anderson then asked the Duke of Sussex if he was invited to join the other Royals, and Harry revealed that he was not.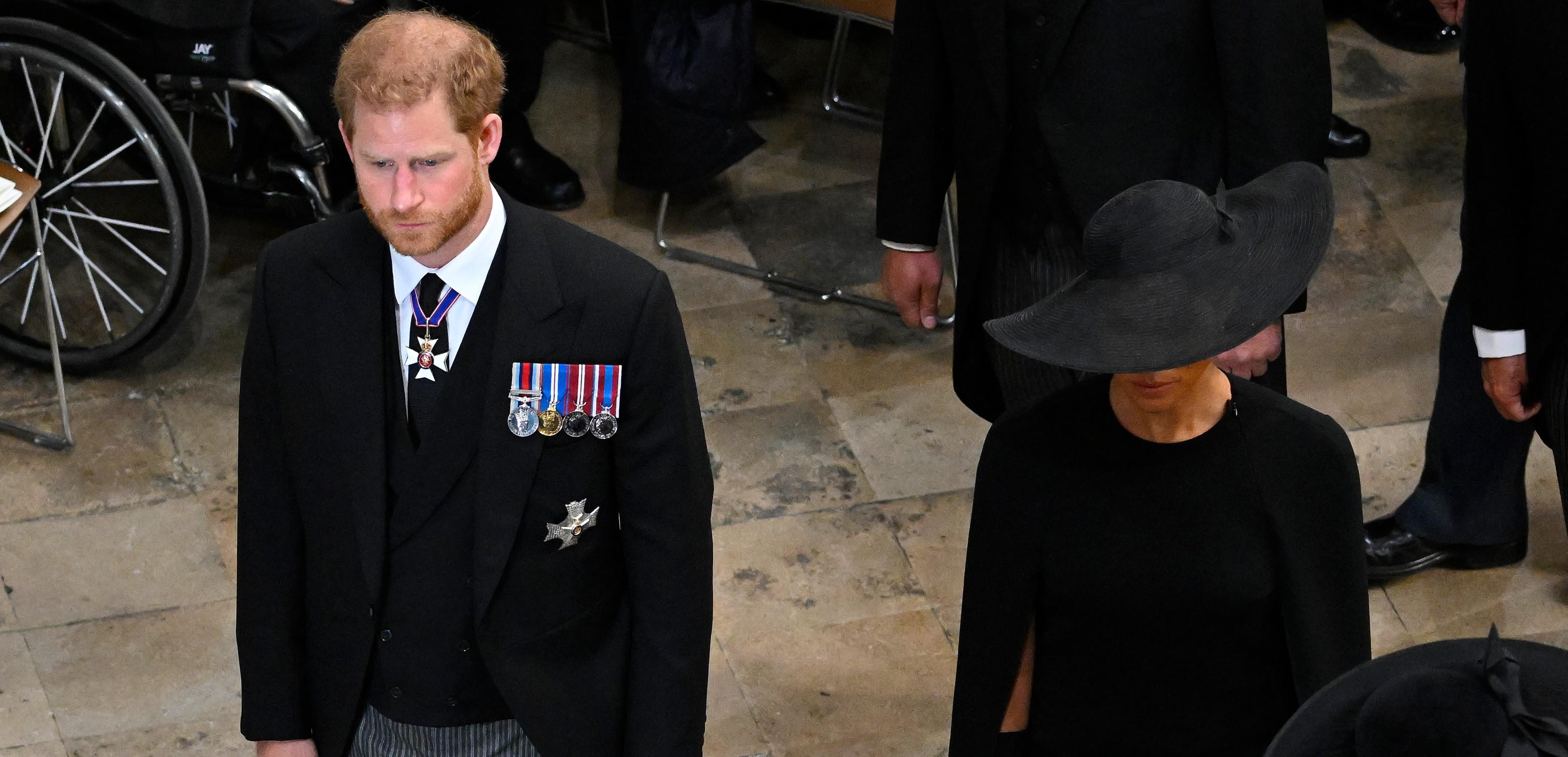 Article continues below advertisement
Page Six later reported that Harry arrived in Scotland "hours" after news of the queen's death was made public. Meghan eventually joined her husband and the pair attended Queen Elizabeth's funeral in London. However, the couple didn't sit with the other members of the royal family in the front row during the proceedings. Harry and Meghan sat in the second row of an aisle opposite Prince William and Kate Middleton.
Despite the drama between the royal family, it appears Harry and Meghan may have ruffled some feathers at the White House. Here's what we know about the alleged debacle involving Harry and Meghan's request to ride on Air Force One.
Article continues below advertisement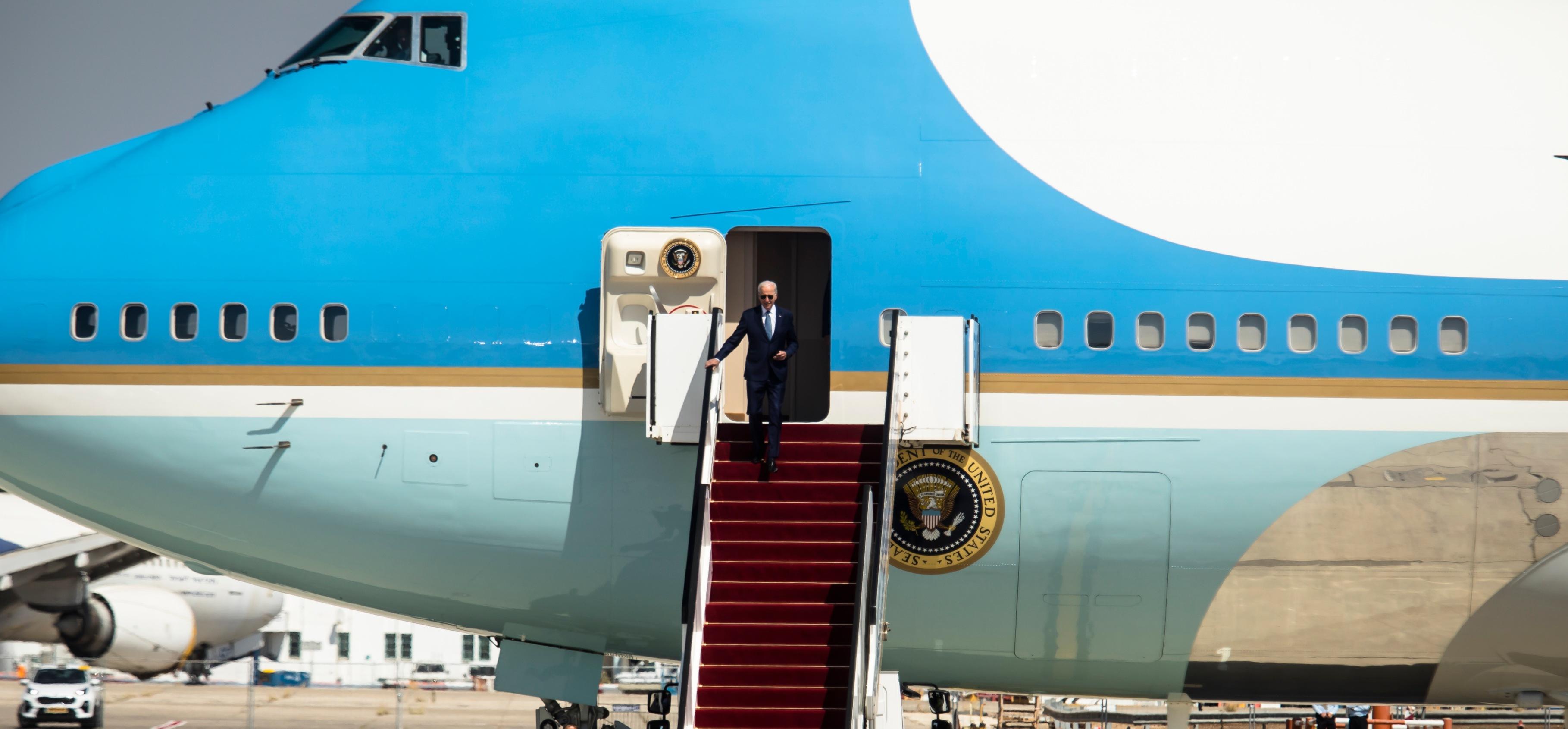 Harry and Meghan were reportedly denied a ride on Air Force One.
The drama surrounding Harry and Meghan continues, as a new report suggests that the former Royals requested to ride on Air Force One, following Queen Elizabeth's funeral. Sources close to the Biden administration revealed to Daily Mail that Harry and Meghan requested a ride back to the U.S. on President Biden's private aircraft.
Article continues below advertisement
"It would have caused such a commotion. It would have strained relations with the Palace and the new king," an insider claimed. The Bidens traveled from the U.S. aboard Air Force One to attend the queen's funeral and a reception thrown by King Charles — which Harry and Meghan were reportedly weren't invited to.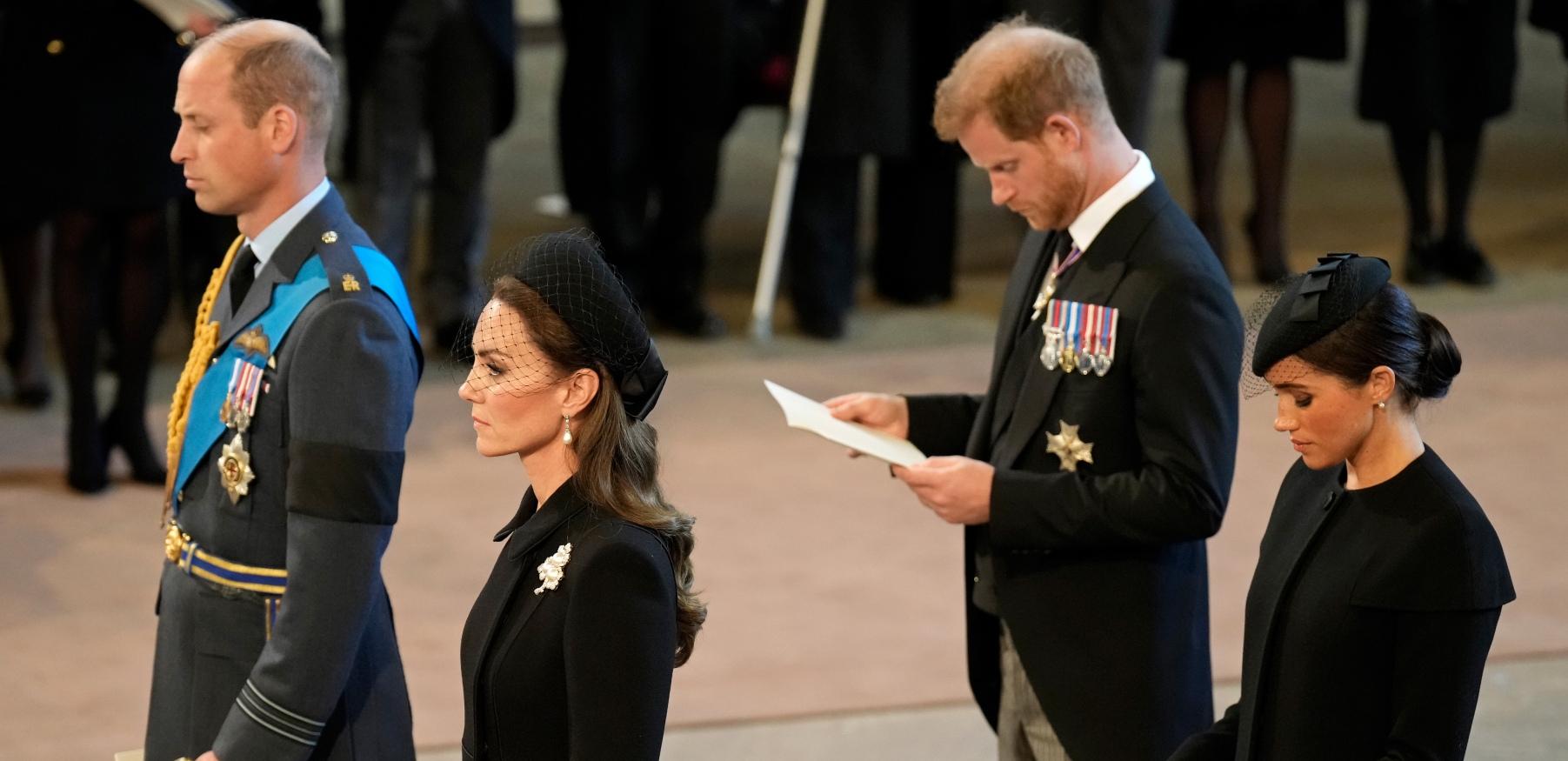 Article continues below advertisement
The publication further suggests that the former royals have made valiant attempts to court the Bidens. According to the outlet, Jill was invited to attend Harry's 2022 Invictus Games but reportedly turned down the invite out of respect for the working royals.
Prince Harry and Meghan Markle have been unlucky.
The claim comes weeks after the Duke and Duchess of Sussex parted ways with Spotify, after signing a multiyear partnership with the streaming service, Deadline reports. The couple originally planned to produce a collection of content for the platform but only delivered Meghan's Archetypes podcast.
Article continues below advertisement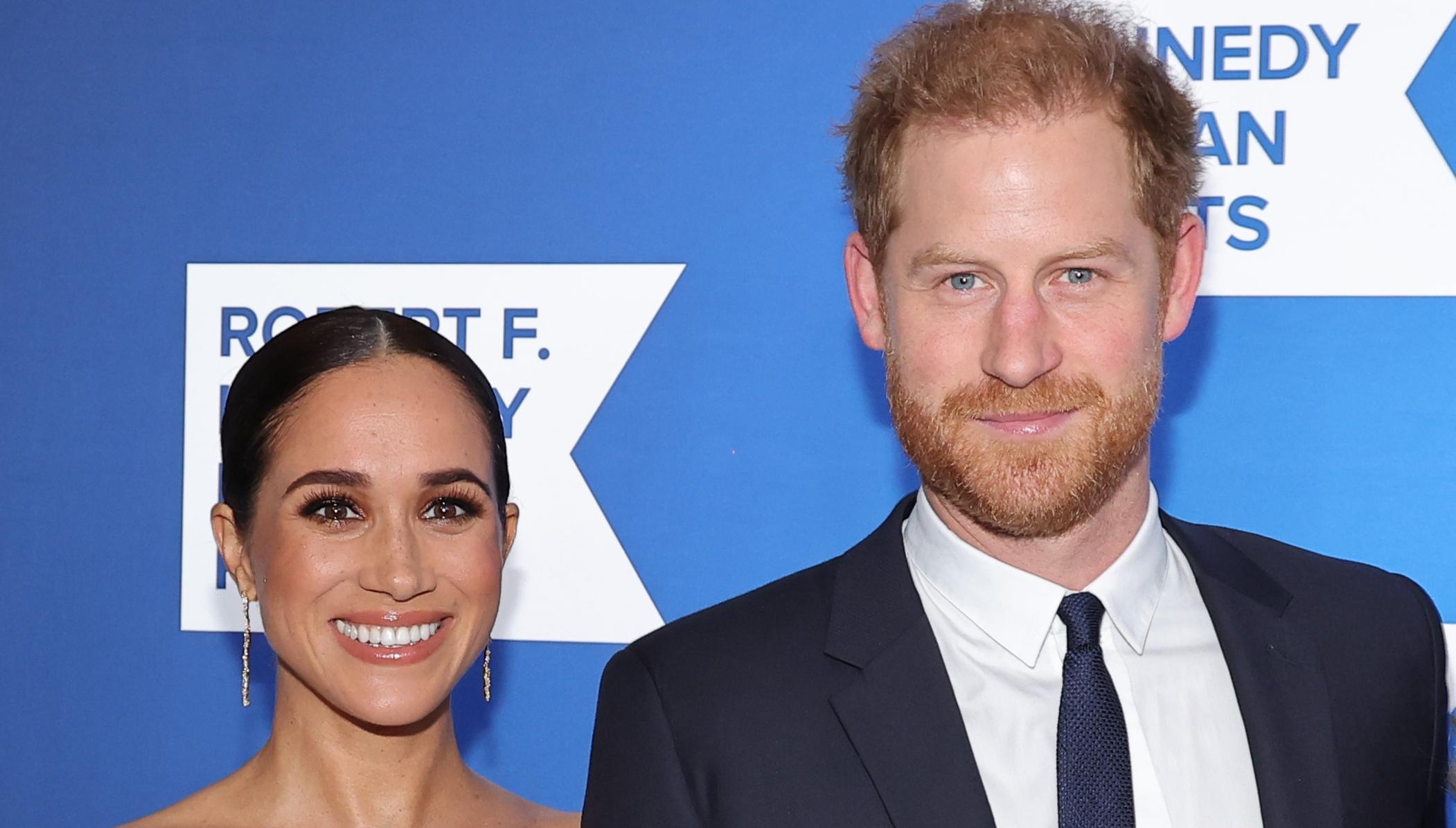 Despite their failed relationship with Spotify, Harry and Meghan's deal with Netflix remains active. Following news of the pair's departure from the podcast company, a spokesperson for Netflix confirmed to People that the company has plans to release a documentary series produced by Harry and Meghan called Heart of Invictus.