This Lady Explains Why Women Don't Remarry and Men Do: "It's Not out of Loyalty"
This social media user claims to know why men always get remarried and women don't — and according to her, it's not about love or loyalty.
Because women are from Venus and men are from Mars, sometimes it's hard to get on the same page — let alone the same planet.
While that may be true, men and women fall in love every day. In honor of the love that they share, many couples decide to enter a legally binding contract. But that agreement comes with strings attached.
Article continues below advertisement
Not only are you agreeing to stand by your partner for richer or for poorer, both in sickness and health, but you're also promising to be together forever — that is until one of you dies. After that, that contract is null and void.
TikTok user @melhamlett shared her take on marriage in a viral video. According to her, there's a reason why women don't get remarried after their partners die but men do. Here's what she said …
Article continues below advertisement
This woman explains why men remarry but women don't: "It's not because of pure love."
Mel said women choose not to remarry for one reason — and "it's not because of pure love."
"It's because they were exhausted and are like, 'I'm never doing that again.' Whereas men are like, 'What do I do now? I better find someone else to exploit,'" Mel says sarcastically.
The TikToker asserts that men only remarry so that they have someone to care for them when they're old and gray. Women, on the other hand, are usually one-and-done.
Article continues below advertisement
"They don't want to be exploited again, tortured. They don't want to endure another man," she goes on. "I promise it's not out of loyalty. Even if they had like a good relationship and a loving marriage. They won't do it again."
Article continues below advertisement
She learned this important lesson about marriage from her grandparents.
When her grandma died, it didn't take long for Mel's grandpa to move on. That said, none of the women he met were dating for marriage.
"But believe it or not, he actually had a hard time finding someone who would remarry," Mel added.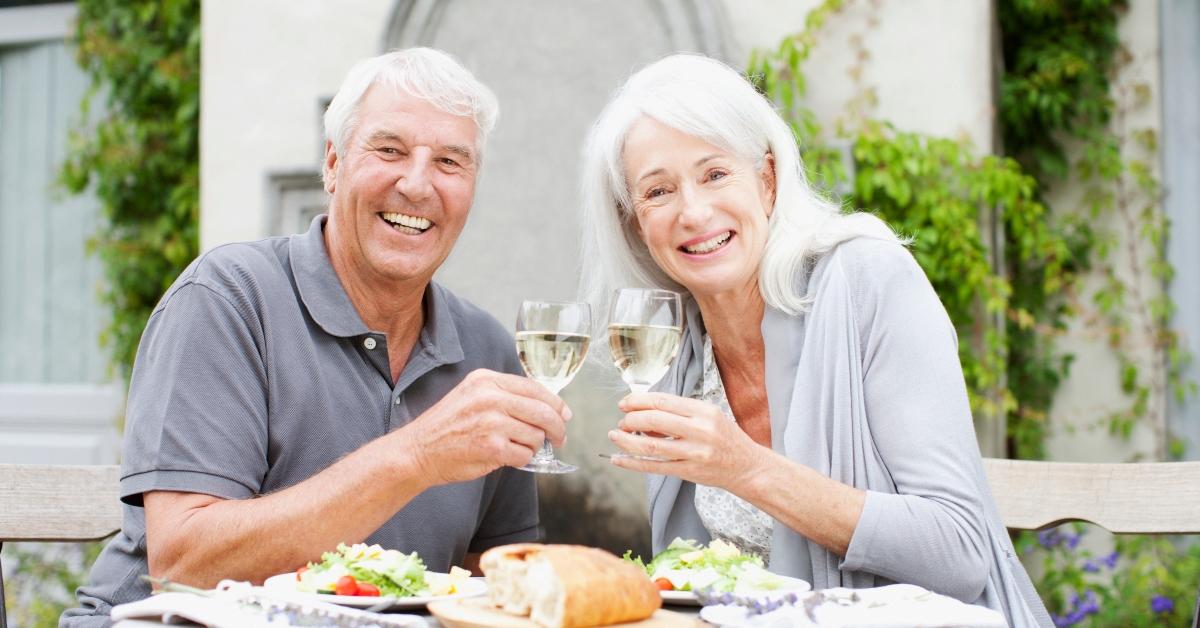 Article continues below advertisement
Eventually, he met a woman named Nora. Nora was a great fit for him — that was, until he wanted to get married.
"My grandfather begged this woman to marry him … she wouldn't do it. She refused. And it's because he wanted a hospice wife," Mel explained.
Not long after, another woman — Billie — came around and took on the role of caretaker. But Billie wasn't as sweet as she seemed. The whole time Billie and Mel's grandpa were together, she was draining his bank account. When her grandpa died, her family was left penniless.
Article continues below advertisement
Mel recalled: "That woman screwed my family so bad, but you know what? Good for you, Billie — savvy businesswoman. [You] refused to let a man turn you into hospice wife without having him pay up."
But that isn't the case for most women, which is why, Mel said, "women are just tapping out on marriage" altogether.
Article continues below advertisement
"None of y'all none of our grandmas remarried probably because your grandpa was a jerk, not because they really loved him. No way," Mel concluded. In the comments, plenty of people could relate to Mel's experience.
So — what's the real reason most men remarry but women don't? The world may never know.