'MerPeople' on Netflix Follows Real Professional Mermaids — Check Out the Cast Instagrams
Get to know the cast of the docuseries, 'MerPeople' on Netflix. The series follows the whimsical yet demanding world of underwater performance.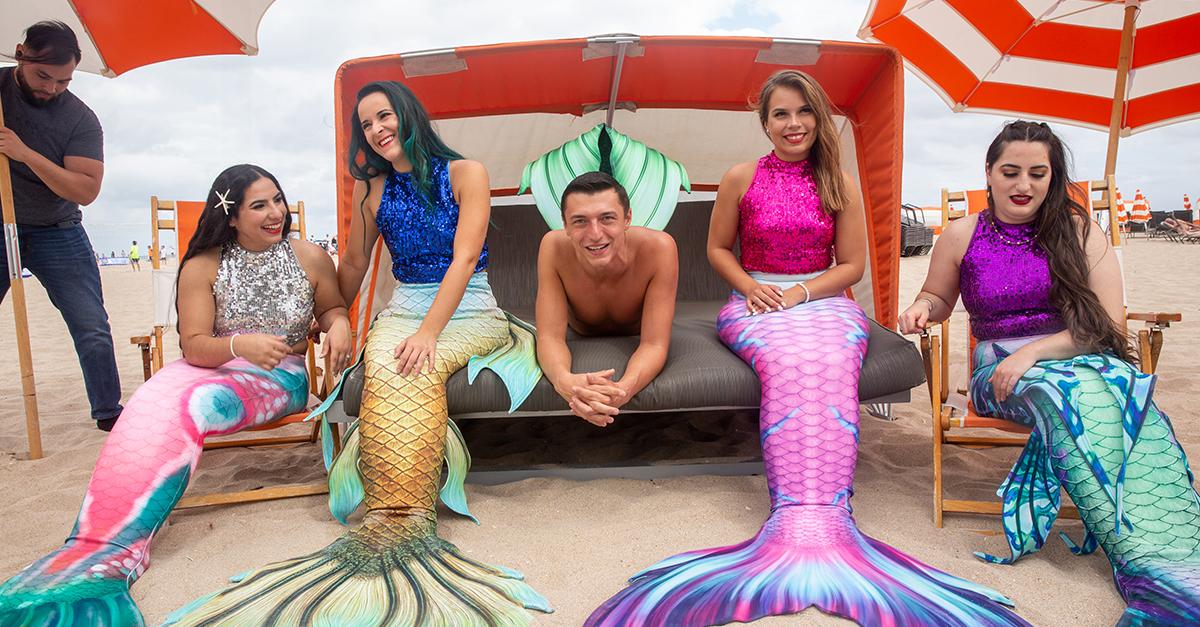 The summer of 2023 is looking to be the year of the mermaid. Not only does the live-action adaptation of The Little Mermaid hit theaters on May 26, but Netflix is diving into the world of underwater performance with its brand new documentary series, MerPeople. The four-part story follows the real lives of people who are either active in or looking to break into "professional mermaiding." In this business, folks dress up with synthetic merperson fins and put on shows as merpeople for others.
Article continues below advertisement
You'd have to see it to believe it, but according to the documentary, professional mermaiding has grown into "a half-billion-dollar industry," and people dedicate their whole lives and their finances in order to be a part of it.
The business involves some intensive swim training, expert makeup, high-quality synthetic mermaid fins, and even an entire audition process. While mermaiding is a fantasy for most, it can be a challenge for people involved in it.
Get to know the cast of MerPeople on Instagram.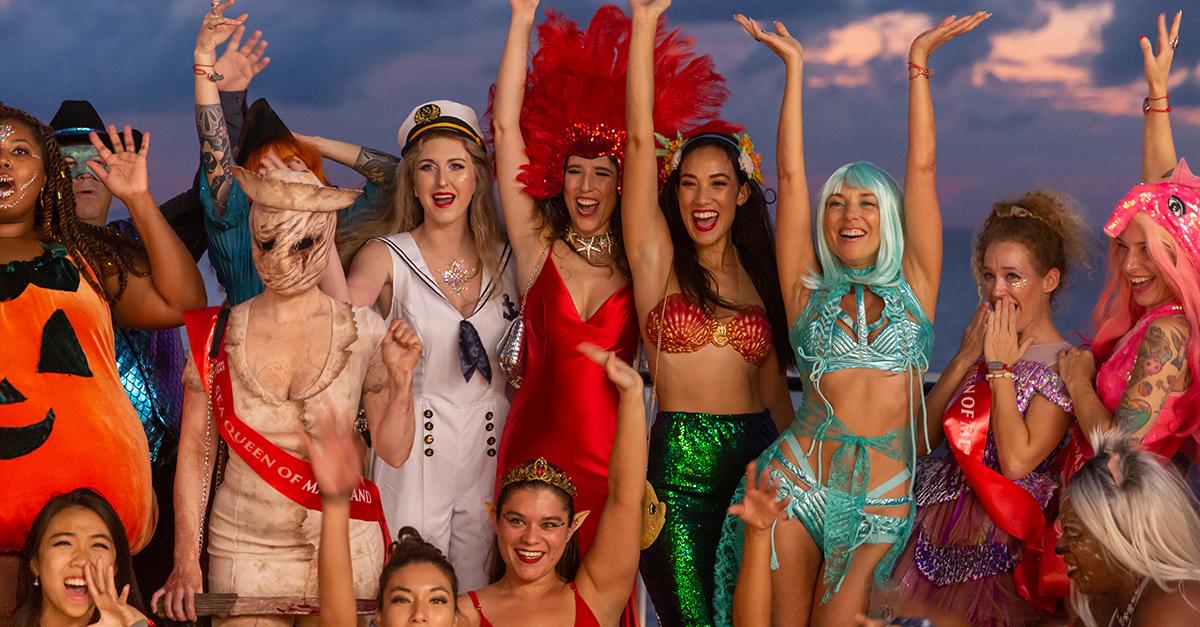 Brittany Sparkles aka Mermaid Sparkles is a major part of the cast for 'MerPeople'.
Brittany Sparkles typically goes by her professional name "Mermaid Sparkles" during her underwater performances and is one of the most prominent performers in the industry today. In April 2023, she was awarded the title of Miss Mermaid Arkansas. She hopes to use her new status "to stand up and fight for the LGBTQIA+ population and community.
Article continues below advertisement
Morgana Alba
Morgana describes herself as a "champion circus artist" on her Instagram bio. As a professional underwater performer, many of her posts are dedicated to her business ventures as she gives people a glimpse into both the glamour and the behind-the-scenes work that goes into the industry.
Article continues below advertisement
The Blixunami (they/them)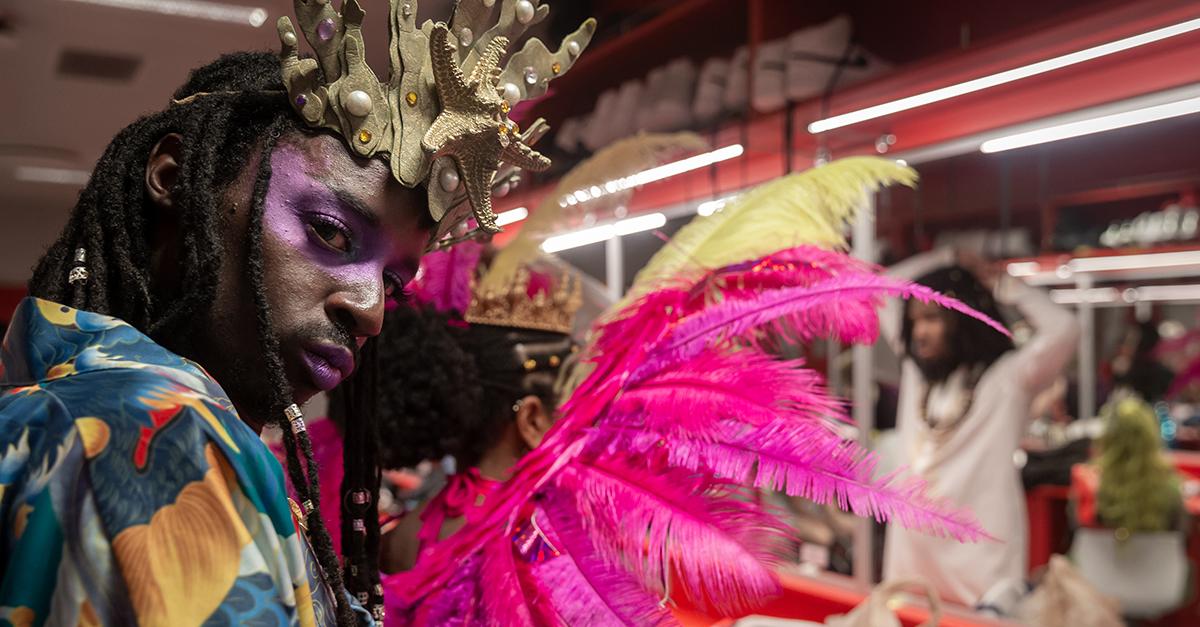 Preferring to go by their stage name, The Blixunami has overcome plenty of adversity to fulfill their dreams as a professional merperson. They've been open about their experience with growing up gay within their Southern Christian family. They wish to use their platform to promote diversity and inclusivity within the underwater performance industry.
Article continues below advertisement
Tristan Red River Merman
Tristan is another underwater performance artist who also works as a tour guide for Manatee Tour and Dive. He is also a professional merfolk instructor, training other prospective merpeople in the art.
Article continues below advertisement
Hannah Fraser
Hannah touts herself as an "internationally acclaimed, award-winning mermaid" in her Insta bio. Her love for being underwater also extends to sea creatures, as she is a well-known marine conservation activist who has advocated for ongoing protection for marine life.
Article continues below advertisement
Eric Ducharme
One can't be a merperson without a proper tail. That's where Eric comes in. Known across the acting industry at large as the "Mertailor," Eric designs and sells professional mermaid costume apparel while also modeling in his own creations.
Outside of underwater performances, his mermaid tails have also appeared on Saturday Night Live among other well-known projects.
Article continues below advertisement
Andrew Corter
As another professional merman on Instagram, Andrew has over 111,000 followers on his profile. He also works as a professional underwear model.
Article continues below advertisement
Adrienne Wilson
Article continues below advertisement
William Roehl
This Hawaiian merman has plenty of underwater experience. Aside from underwater performing, he is also a published marine biologist and model. According to his IMDb page, he also worked as a crew member for several procedural cop dramas, including NCIS: Hawai'i.
Article continues below advertisement
Tasha Haight
Best known for her work as Mermaid Tasha, this pro mermaid works as a mermaid instructor for year-round events. She also keeps a log of her global travels on her personal Instagram.
MerPeople is now streaming on Netflix.