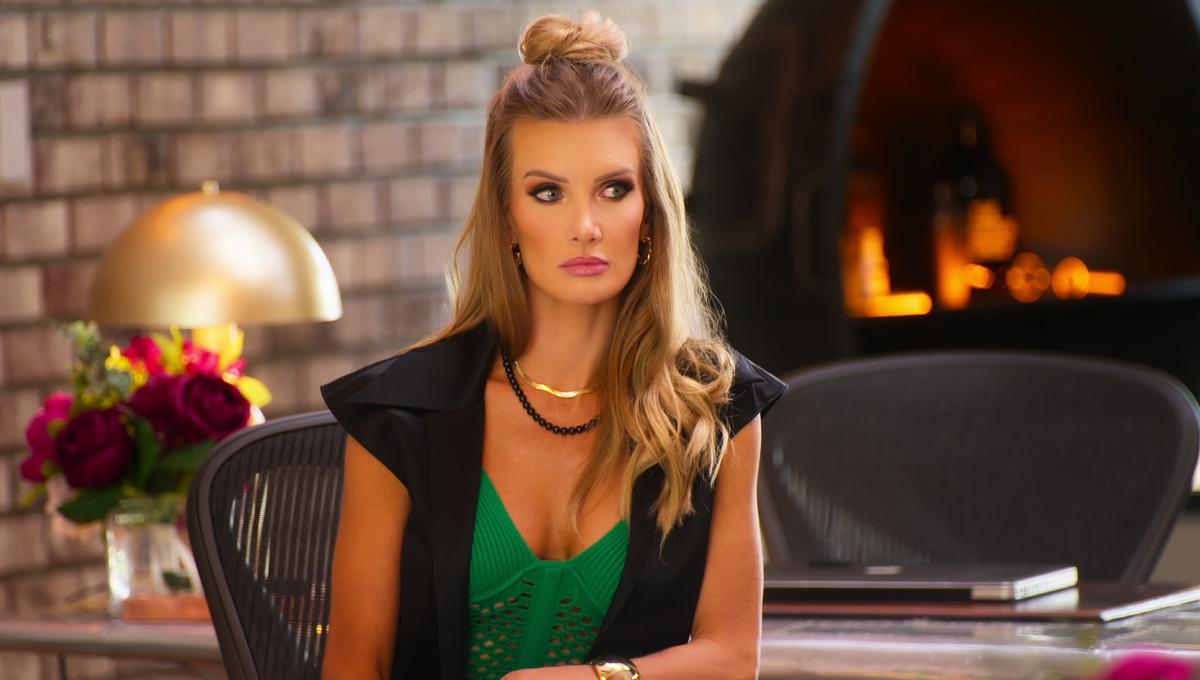 'Selling Sunset' Star Chrishell Stause Accuses Nicole Young of Being on Drugs — Is She?
During 'Selling Sunset' Season 6, Chrishell Stause accuses Nicole Young of being on drugs, citing several instances in which she saw her using.
There is no shortage of drama on Selling Sunset Season 6.
During the latest installment, the cast welcomes two new ladies — Bre Tiesi and Nicole Young — and let's just say that not all of the agents are playing nice with one another.
Article continues below advertisement
Nicole and Chrishell Stause's feud appears to be one of the major plot points of the season, which escalates even more when Chrishell accuses Nicole of being on drugs.
Is there any truth to this accusation? Here's what we know about Nicole's alleged drug use.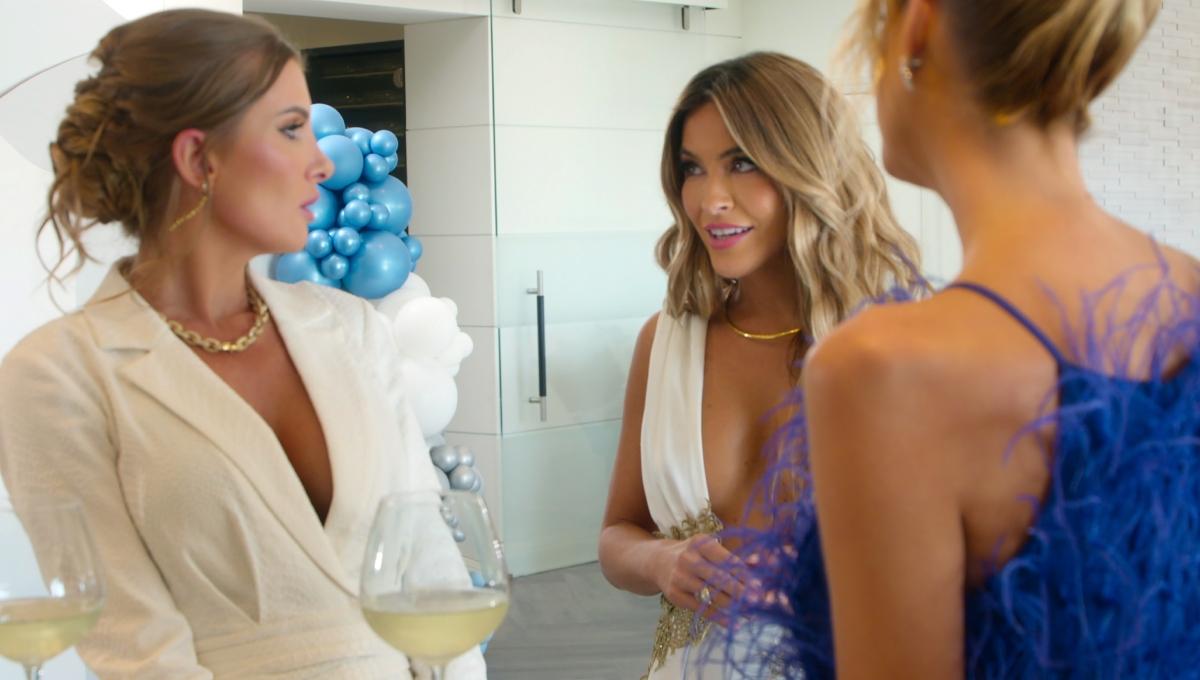 Article continues below advertisement
Chrishell tells Nicole "You've acted cracked out all night."
While having a girls' dinner in Palm Springs during Season 6, Episode 7, Nicole is called out by the group for indirectly throwing shade at Chrishell after gushing over Jason Oppenheim's relationship with Marie-Lou Nürk. Nicole — among many things — implied that Chrishell was never good for Jason and accused her of dictating when Jason could and couldn't be on his phone.
As the argument gets more heated, Chrishell asks Nicole to stop making accusations and discounts her argument by announcing to the entire table that she's on drugs.
Article continues below advertisement
"You're on something," Chrishell says, alleging that Nicole had been making loose body movements during the night. "You've been acting a little cracked out all night," she added.
Nicole curses out Chrishell and looks to the table to see if anyone will stand up for her, but everyone seems to be at a loss for words. As Nicole leaves the table, Mary scolds Chrishell for saying that of Nicole.
Is 'Selling Sunset' star Nicole Young actually on drugs?
Nicole claims she has never been on drugs. As far as we know, that is the truth.
However, Chrishell tells a different story. "One of my first interactions with Nicole was at your bachelorette party, and she ends up, you know, doing all these drugs and going crazy on everybody," Chrishell said to Mary during the episode.
"I've seen her on drugs many times … ecstasy, mushrooms, weed, drinking," Chrishell further confirms.
Article continues below advertisement
While some of the agents spoke out about how Chrishell shouldn't have said that, no one actually denied the claims against Nicole other than Mary.
"Nicole likes to do mushrooms, she openly talks about. I know this, she's offered them to me, I've seen her on [them] many times," Chrishell follows up in Episode 8.
Article continues below advertisement
Did Nicole Young sue Chrishell Stause for defamation?
Given the heavy accusation Chrishell threw at her, Nicole considered suing Chrishell for defamation.
"When she first said it, I felt like I'd just been hit by a train. I was so shocked," she recalled to People. "I was like a deer in headlights. It took me a moment to even process what she had said, and I was gutted. I was just absolutely gutted."
Nicole revealed that she phoned her husband that night, who informed her to get a drug test to prove that she wasn't using. Nicole did just that and the results came back negative. She informs Mary and Chelsea that she has spoken to her attorney in case she decides to sue Chrishell for defamation and/or slander.
Nicole doesn't end up suing Chrishell during Season 6, but claims, "If those kinds of accusations continue, I have to."
Selling Sunset Seasons 1 through 6 are now on Netflix.