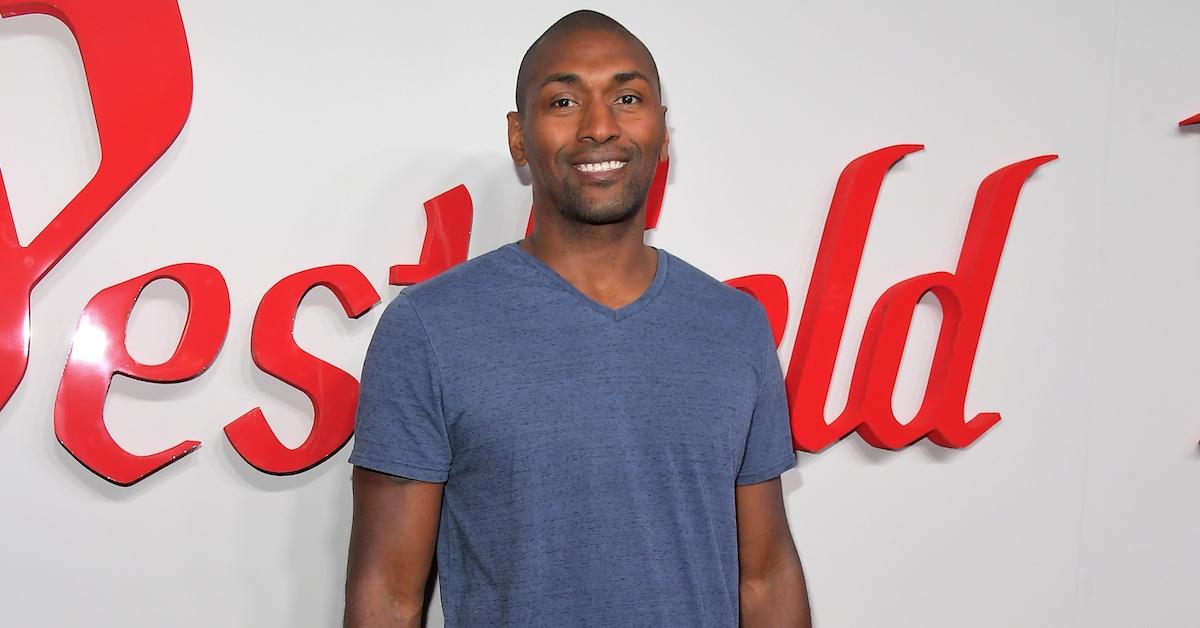 Metta World Peace's Net Worth Will See Growth in 2022 and Beyond
There's a reason why Metta World Peace — born Ronald William Artest Jr. — is considered to be one of the top defenders the NBA has seen. Not only was he named the NBA's Defensive Player of the Year in 2004, but his run with six of the best NBA teams proved how much of an asset he was to each franchise. From helping teams reach the NBA Playoffs to even securing a chip with the Los Angeles Lakers in 2010, Metta has shown that his game lives up to the hype.
Article continues below advertisement
However, after bidding the NBA farewell in 2017, Metta has been pretty busy in the reality television competition circuit. Over the years, his résumé has grown with appearances on Dancing With the Stars, Celebrity Big Brother, and Lip Sync Battle. Now, with the retired baller competing on CBS's Beyond the Edge, fans are excited to see him back in action. Plus, he's able to get some serious coins with every show. So, what is Metta World Peace's net worth? Here's the 4-1-1.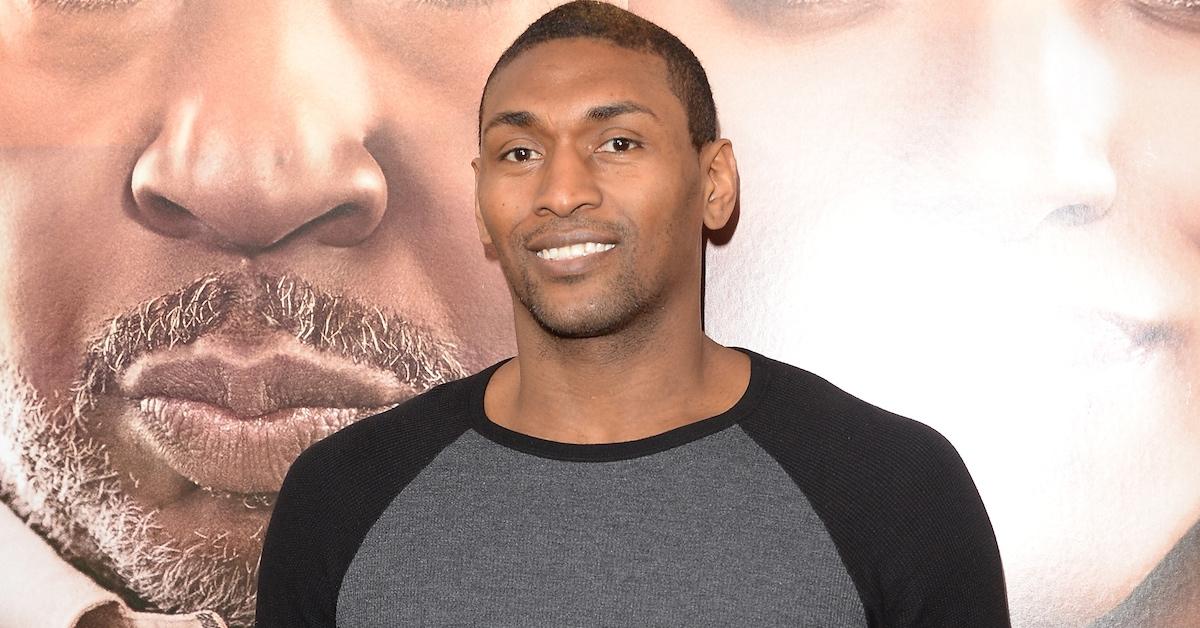 Article continues below advertisement
Metta World Peace's net worth is sure to continue growing in 2022 and beyond.
As of this writing, Celebrity Net Worth reports that Metta has earned a net worth of $30 million, with a salary of $7.2 million each year. Talk about them Benjamins! This figure is a combination of Metta's career as an NBA player, rapper, actor, and reality competition star. And with Metta now on Beyond the Edge, it's safe to say that his already hefty net worth is growing.
Metta World Peace
Retired NBA Player, Rapper, Actor, Reality Star
Metta World Peace is an American retired NBA player who has gone on to appear in a slew of reality television competition shows. The baller is known for winning the 2010 NBA Championship as a member of the Los Angeles Lakers.
Birthdate: Nov. 13, 1979
Birthplace: Queens, New York
Birth name: Ronald William Artest Jr.
Father: Ron Artest Sr.
Mother: Sarah Artest
Children: Two daughters and two sons
Marriages: Kimsha Hartfield (m. 2003-2009); Maya Sandiford (m. 2018)
Education: St. John's University
Article continues below advertisement
Metta World Peace is one of many celebrities competing on 'Beyond the Edge.'
There's nothing like a reality competition show with celebrities from all walks of life! CBS's newest foray in the reality competition series lane is none other than Beyond the Edge.
Centered around nine celebrities including Super Bowl MVP Ray Lewis, country superstars Craig Morgan and Lauren Alaina, supermodel Paulina Porizkova, The Bachelor's Colton Underwood, NFL legend Mike Singletary, Full House/Fuller House's Jodie Sweetin, and The Real Housewives of New York City's Eboni K. Williams, and Metta, the show puts the group's survival skills to the test in a Panama jungle.
Article continues below advertisement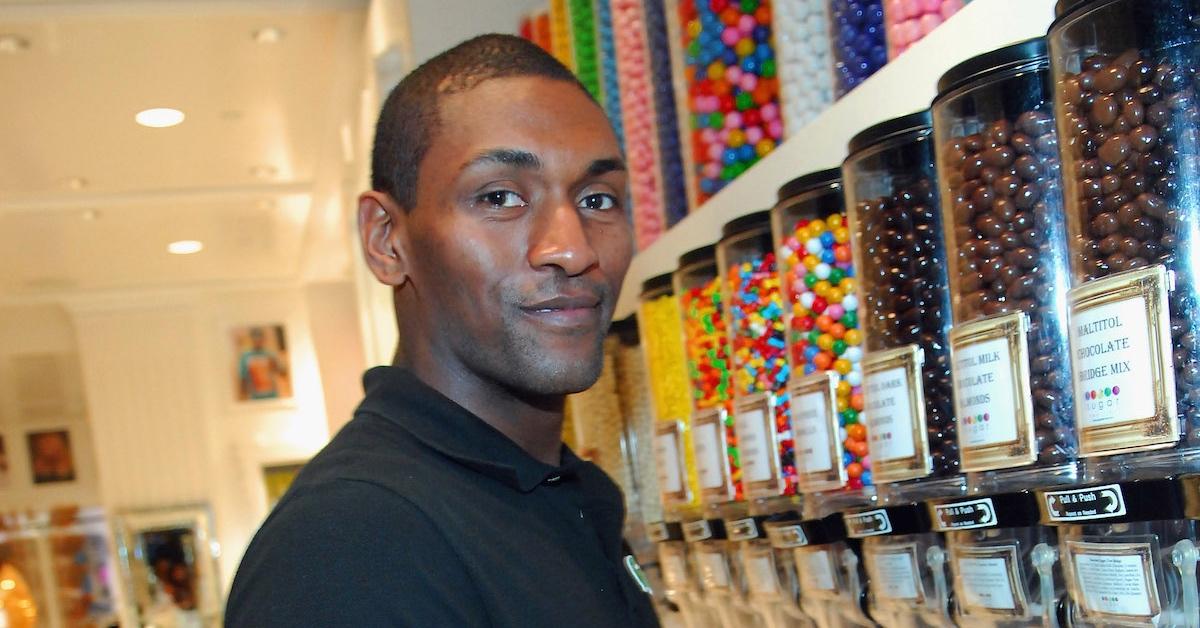 TV Insider shares that the group competes in a plethora of challenges over the course of two weeks, in hopes of possibly winning up to $750,000 for their respective charities.
Article continues below advertisement
At the end, the last two standing competitors — who are the top earners — will face off for one final adventure. And since Metta is known to be one hell of a competitor, this competition series may be a breeze for the star.
When talking about the competition series, Metta told the outlet that "it was the closest I've experienced to game 7, winning the NBA championship."
And with that sentiment, it's safe to say that Metta competed very well in the competition.
Catch new episodes of Beyond the Edge Wednesdays at 9 p.m. EST on CBS.