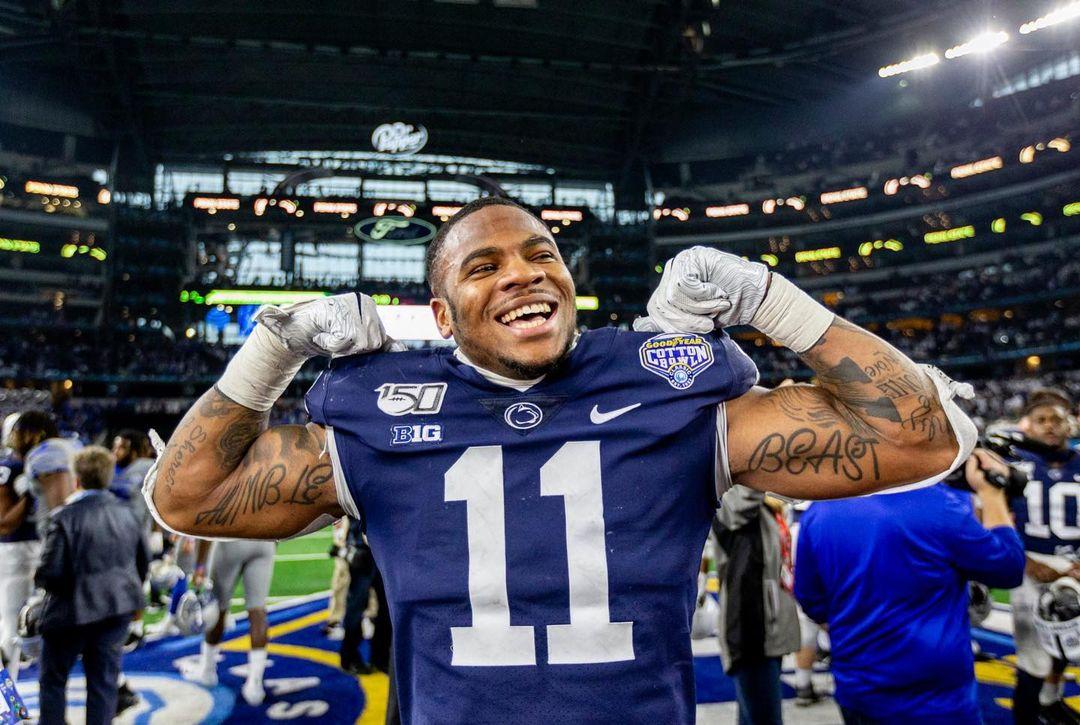 NFL Hopeful Micah Parsons Could Lose His Shot Due to Some Serious Accusations
One of the New York Giants' 2021 Draft favorites is none other than Micah Parsons, who made headlines in 2020 for his role in a Penn State college football sexual harassment scandal. The accusations against Micah by former teammate Isaiah Humphries have many football fans wondering if they will hurt his chances for the 2021 NFL Draft.
Article continues below advertisement
The accusations against Micah Parsons are nothing to take lightly. They even resulted in his probation. However, this only led to further harassment towards Isaiah. Because of the way the events played out with his teammates and coaches, Isaiah decided to transfer away from Penn State after the 2018 season.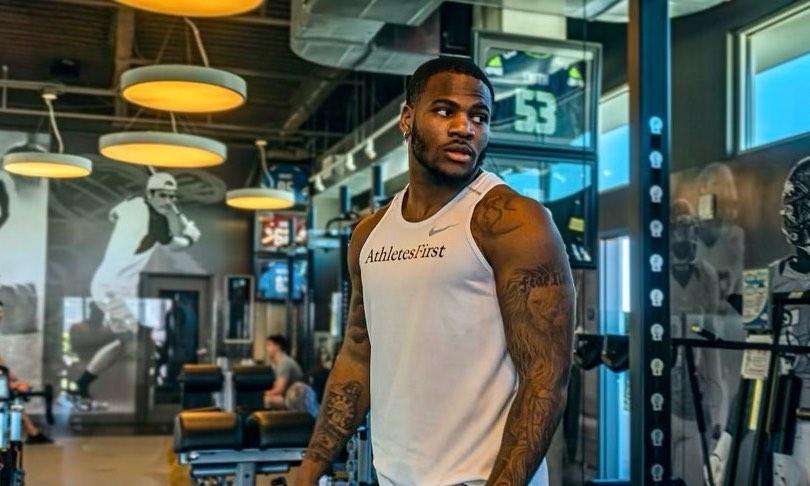 Article continues below advertisement
Micah Parsons was the instigator of the events that led to accusations against him.
Despite the fact that the events that led to Isaiah's accusations were initiated by an encounter with Micah Parsons, there were no official legal accusations filed against Micah. The main focuses of Isaiah's lawsuit were Penn State, Coach James Franklin, and former teammate Damion Barber.
This all started in what the college football players describe as "standard locker room activities" — hmm, where have we heard that before? — when Micah allegedly hazed Isaiah by pouring water over his head. This upset Isaiah, naturally, so Isaiah retaliated by pouring Gatorade over Micah.
Article continues below advertisement
The statement Isaiah officially filed in 2020 goes on to explain how this escalated to Micah throwing a punch at Isaiah and strangling him. In an act of self-defense, Isaiah pulled out a knife, which stopped Micah from his attack. At the time this happened in 2018, Isaiah went directly to Coach Franklin to report the violent misconduct.
Article continues below advertisement
However, according to Isaiah, Coach Franklin encouraged him to not talk to police for fear of losing his star player, Micah Parsons, and even went so far as to say, "You should have just gotten your a-- beat and not pulled a knife."
Things only got worse for Isaiah after he came forward with his accusations against Micah Parsons.
While we learn we should report wrongdoings, it seemed no one was on Isaiah's side in this battle. Micah was put on probation due to his misconduct, so three other teammates picked up his bullying and harassment slack. This is where things got really dire for Isaiah.
Article continues below advertisement
The other players allegedly sexually, physically, and emotionally harassed Isaiah and other freshman players on the Penn State football team. When Isaiah came forward with these accusations, instead of being taken seriously, he felt he was retaliated against by the coaches by denying him medical treatment and unfairly scrutinizing his performance.
Article continues below advertisement
Only one other teammate corroborated Isaiah's accusations against Damion Barber by confirming he had witnessed him sexually harassing another smaller player but still discredited Isaiah. One of the team's directors, Dwight Galt IV, simply told investigators, "[Eighteen to 20]-year-olds are going to be boys," and shrugged it off as friendly wrestling.
Micah had catapulted his fellow teammate into an unlivable situation. Isaiah's father shared to ESPN, "He started losing his hair at 19 … He was depressed. He was withdrawn. He lost 20 pounds."
Isaiah eventually transferred after 2018 to avoid the situation any further, so any claims that his accusations are unfounded lies seem irrational when Isaiah was forced to jump through hoops to transfer colleges.
Article continues below advertisement
Micah Parsons commented on the accusations from his college career.
Micah is hoping that his alleged actions during college don't haunt him for the rest of his life. "Obviously, people had some concerns about things that had happened," Micah confirmed to FanNation.
"But at the end of the day, I was a kid. I was 17-18. We all made mistakes when we were 17-18. I'm not going to let it control or dictate the person I am now. I'm not going to let something that happened four years ago dictate who I'm becoming and the father I want to be."
Micah doesn't seem too fazed by the accusations against him and seems to be on the road to a long career as a professional NFL player.