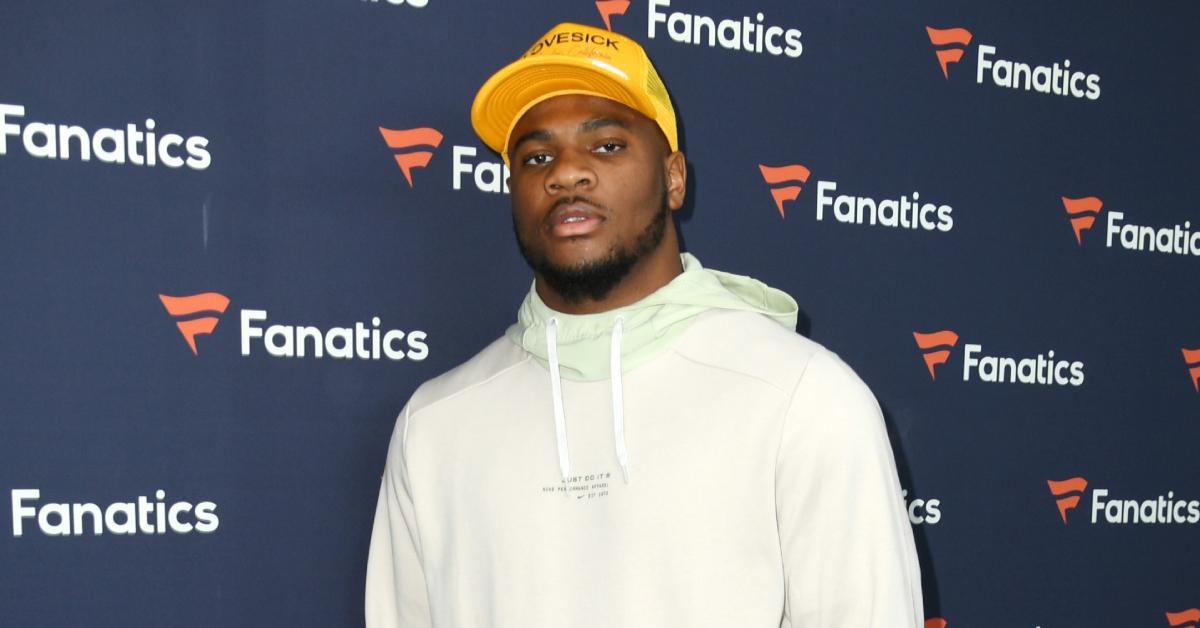 Micah Parsons Accused of Insensitive Tweets And "Full-on Punching" NFL Player
Micah Parsons faced accusations of sexual harassment during his college football career, and his behavior has gotten worse since joining the NFL.
Since being drafted by the Dallas Cowboys in the first round of the 2021 NFL Draft, outside linebacker and defensive end Micah Parsons has made quite the name for himself. The 23-year-old athlete had quite an impressive rookie year, which led to his first career Pro Bowl and first-team All-Pro honors — he also won the 2021 NFL Defensive Rookie of the Year award.
Article continues below advertisement
While he continues to perform strongly on the football field, we can't forget that he made headlines in 2020 for his role in a Penn State college football sexual harassment scandal. Although he addressed the accusations and owned up to his mistakes, Micah still finds himself at the center of serious controversy.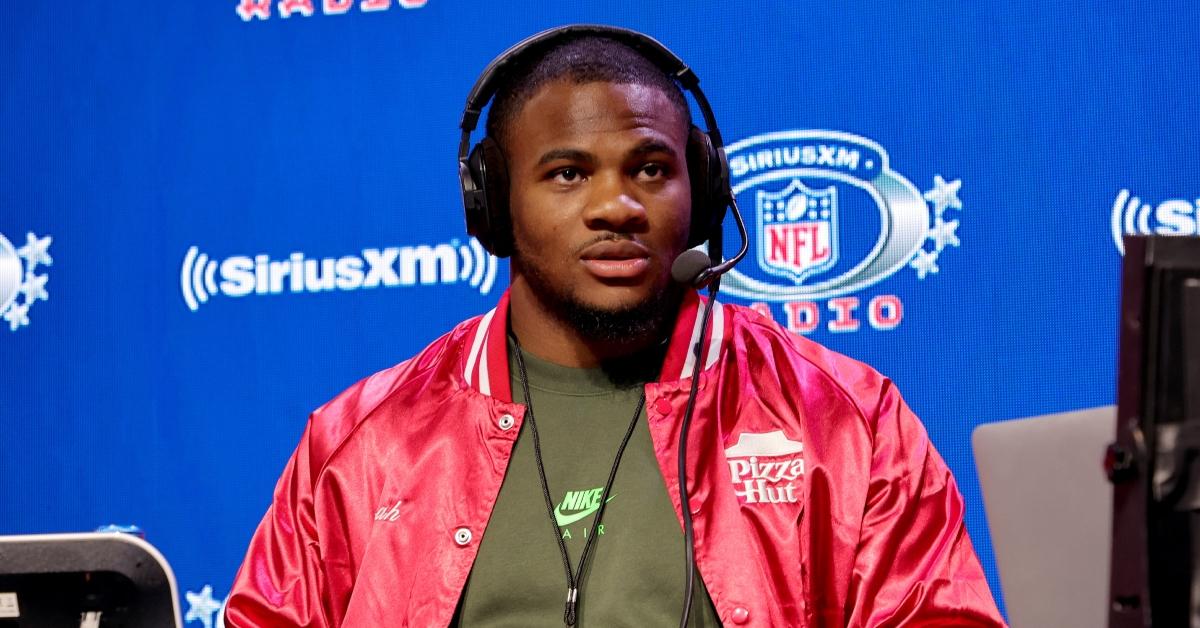 Article continues below advertisement
Micah Parsons has apologized for insensitive tweets about Brittney Griner.
On Dec. 8, 2022, WNBA superstar Brittney Griner was released from Russia in a prisoner swap. While many took to social media to celebrate her freedom, Micah seemingly did the exact opposite. In response to the news of Brittney's release, Micah tweeted, "Wait nah!! We left a marine?!! Hell nah."
Micah walked back on his comments less than an hour later and apologized for his tweet.
"My last tweet was no shot at Brittney Griner. I'm super happy she's back home as she should be," he said. "I just have family who have served and it's crazy to me the President wouldn't bring him home too. I'm the furthest thing from a Trump supporter, but I'm not a fan of Biden either."
Article continues below advertisement
In an additional Twitter thread, the NFL player noted that he "should have been more educated on the topic and not tweeted out of emotion for my family and others who have served. For that, I apologize."
He concluded, "Also if what I'm told about the attempts to bring Ret Marine Paul Whelan home are true, then the best outcome was accomplished. I pray Mr. Whelan comes home but [I] am extremely happy for Brittney and her family. I am not too prideful to admit when I've made a mistake."
Article continues below advertisement
Micah Parsons was recently accused of "full-on punching" NY Giants center Nick Gates.
During the Cowboys' 28-20 victory over the New York Giants on Thanksgiving Day 2022, Micah was penalized for unnecessary roughness — wait, what happened? Well, Giants center Nick Gates spoke with the media after the game and accused Micah of punching him in the face.
Dan Duggan, a Giants reporter from The Athletic, reiterated Nick's comments on Twitter, noting that he revealed Micah "full-on punched" him in the chin. The 27-year-old center added he was "surprised [Micah] didn't get ejected, but New York said it was open-handed. He'll get (fined) tomorrow. He must not like his money."
Article continues below advertisement
Dan further reported that the two were trash-talking one another, and Nick egged Micah on until he reached his breaking point. Nick humorously told the press that he's not "the best football player, so I've got to do other things to try to help out the team."
Article continues below advertisement
One day after the Thanksgiving game, Micah snapped back and claimed Nick was playing dirty.
"When he says others things, that means play dirty, take cheap shots, and try to hurt other opponents!" Micah tweeted. "I'm never going to intentionally try and hurt another player, but we constantly allow this in the league!" In the end, Micah was fined $11,139.
Micah Parsons was also the instigator of the Penn State events.
This mess started with what the college football players describe as "standard locker room activities." Micah allegedly hazed Isaiah Humphries by pouring water over his head. This upset Isaiah, naturally, so Isaiah retaliated by pouring Gatorade over Micah.
Article continues below advertisement
But that's not where it ended. The statement Isaiah officially filed in 2020 explains how this escalated to Micah throwing a punch at Isaiah and strangling him. In an act of self-defense, Isaiah pulled out a knife, which stopped Micah from his attack. At the time this happened in 2018, Isaiah went directly to Coach Franklin to report the violent misconduct.
Article continues below advertisement
However, according to Isaiah, Coach Franklin encouraged him to not talk to police for fear of losing his star player, Micah Parsons, and even went so far as to say, "You should have just gotten your a-- beat and not pulled a knife."
Article continues below advertisement
Things only got worse for Isaiah after he came forward with his accusations.
While we learn we should report wrongdoings, it seemed no one was on Isaiah's side in this battle. After the university placed Micah on conduct probation due to his misconduct, three other teammates picked up his bullying and harassment slack. This is where things got really dire for Isaiah.
The other players allegedly sexually, physically, and emotionally harassed Isaiah and other freshman players on the Penn State football team. When Isaiah came forward with these accusations, instead of being taken seriously, he felt he was retaliated against by the coaches by being denied medical treatment and having his performance unfairly scrutinized.
Article continues below advertisement
Only one other teammate corroborated Isaiah's sexual harassment accusations against Damion Barber, but Isaiah was still discredited. One of the team's directors, Dwight Galt IV, simply told investigators, "[Eighteen to 20]-year-olds are going to be boys," and shrugged it off as friendly wrestling.
Article continues below advertisement
Micah had catapulted his fellow teammate into an unlivable situation. Isaiah's father shared with ESPN, "He started losing his hair at 19 … He was depressed. He was withdrawn. He lost 20 pounds."
Isaiah eventually transferred after 2018 to avoid the situation, so any claims that his accusations are unfounded lies seem irrational when Isaiah was forced to jump through hoops to transfer colleges.