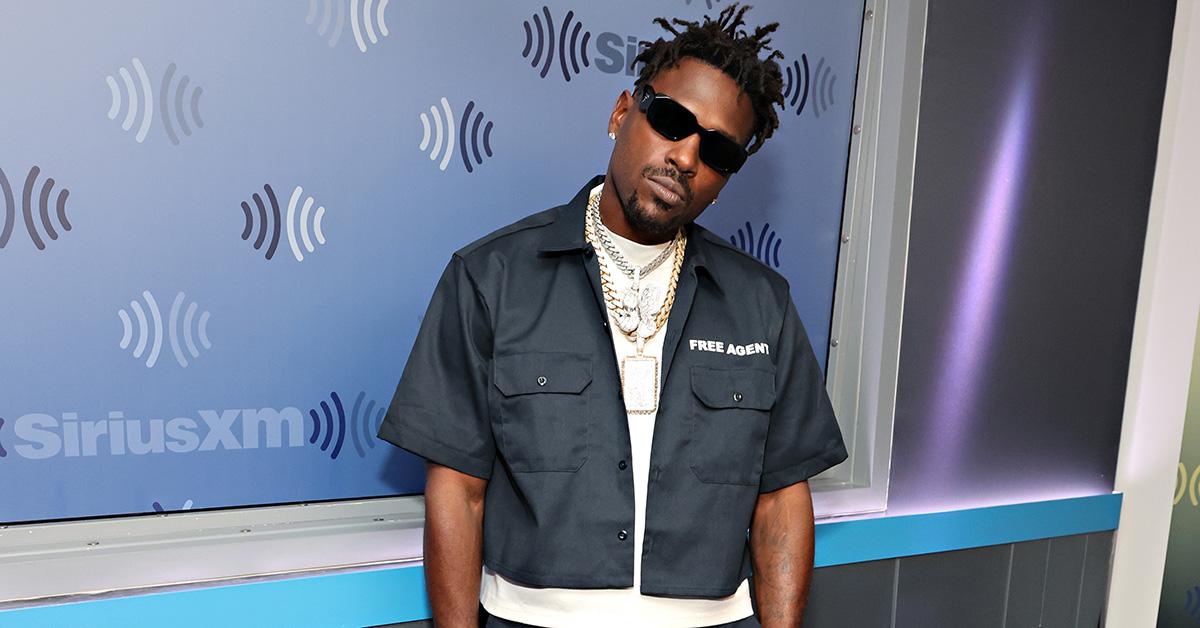 A Warrant Has Been Issued for Antonio Brown Following Alleged Domestic Battery
Content warning: This article contains allegations of domestic battery.
After a tumultuous career in the NFL, the most recent news about Antonio Brown is even more worrying. Multiple reports suggest that a warrant has been issued for Brown's arrest, naturally leading many to wonder what happened to him. In looking at the details of the report, though, it seems that the warrant was issued after an alleged domestic battery incident.
Article continues below advertisement
What happened to Antonio Brown?
Police are currently trying to arrest Brown after an argument between him and a woman turned physical. The incident took place at approximately 1:30 p.m. on Nov. 28, 2022, and involved Brown and an unidentified woman in South Tampa, Fla.
"At some point later on, the argument turned physical, after the suspect threw a shoe at the victim," a police statement said. "The suspect also attempted to evict the victim from the residence and locked her out of the home."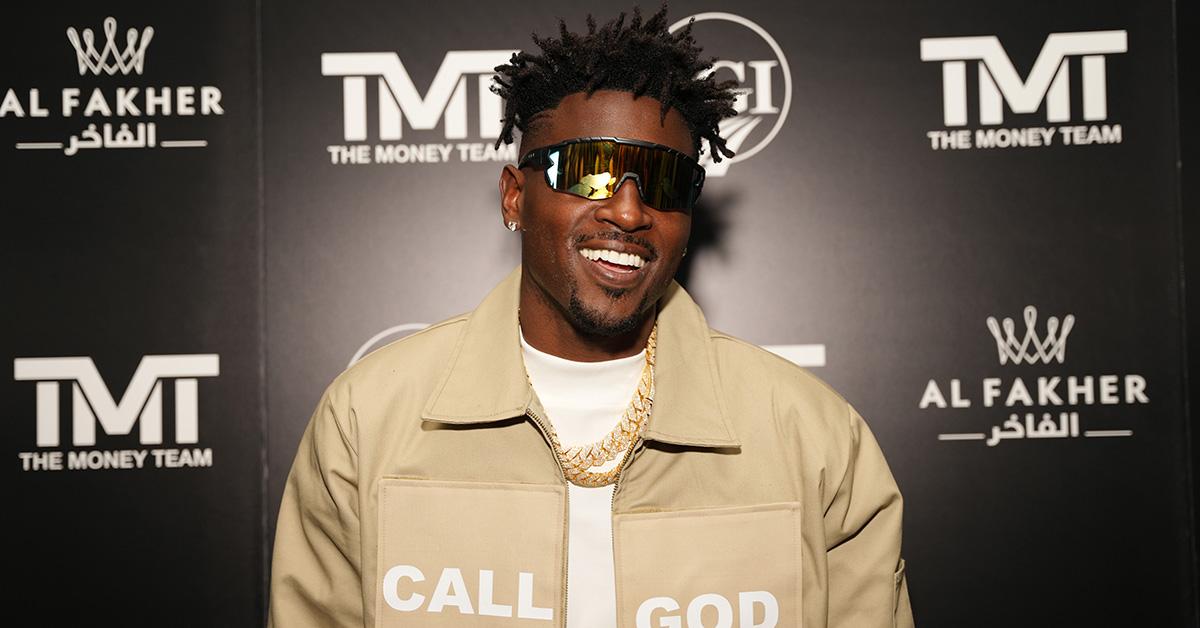 Article continues below advertisement
Brown is wanted on suspicion of battery, and the warrant for his arrest was issued by a court. Few additional details about the incident are currently available, but this piece of news is just the latest story in Brown's spiral out of a career in the NFL. Of course, many are naturally wondering who the woman Brown was arguing with is, but that information has yet to be disclosed.
Who is Antonio Brown's wife?
Brown is not currently married, but he has six children with three different women. Four of his children are with Chelsie Kyriss, and he has two other children with two other women.
It's unclear whether this argument was with one of his child's mothers, or with some other woman.
Article continues below advertisement
Why did Antonio Brown leave the NFL?
Before this incident, many NFL fans were already confused by Brown's decision to leave the NFL, which seemed to come to him in the middle of a game.
During a Week 17 game against the Jets, Brown left the Tampa Bay Buccaneers' sideline and ran into the locker room. He abandoned his gear, and Buccaneers coach Bruce Arians said that Brown had been cut from the team following the incident.
Article continues below advertisement
Brown eventually claimed that he was cut from the team because he refused to play with an ankle injury.
"I know we were losing to the Jets and that was frustrating for all of us. But I could not make football plays on that ankle," Brown later said in a statement released by his attorney. "Yes, I walked off the field. But there's a major difference between launching from the line and taking hits, compared to jogging off the field with a rush of emotions going through your mind. I am reflecting on my reaction, but there was a trigger.
"The trigger was someone telling me that I'm not allowed to feel pain," he continued. "I acknowledge my past. But my past does not make me a second-class citizen. My past does not forfeit my right to be heard when I am in pain."
Brown hasn't played in the NFL since.
If you or someone you know is experiencing domestic violence, call the National Domestic Violence Hotline at 1-800-799-7233.