'Real Housewives of Potomac's' Michael Darby Is Putting the Cheating Rumors to Bed
Are the Michael Darby cheating rumors true? After photos surfaced of Ashley Darby's hubby talking to a woman, he claims there's nothing to it.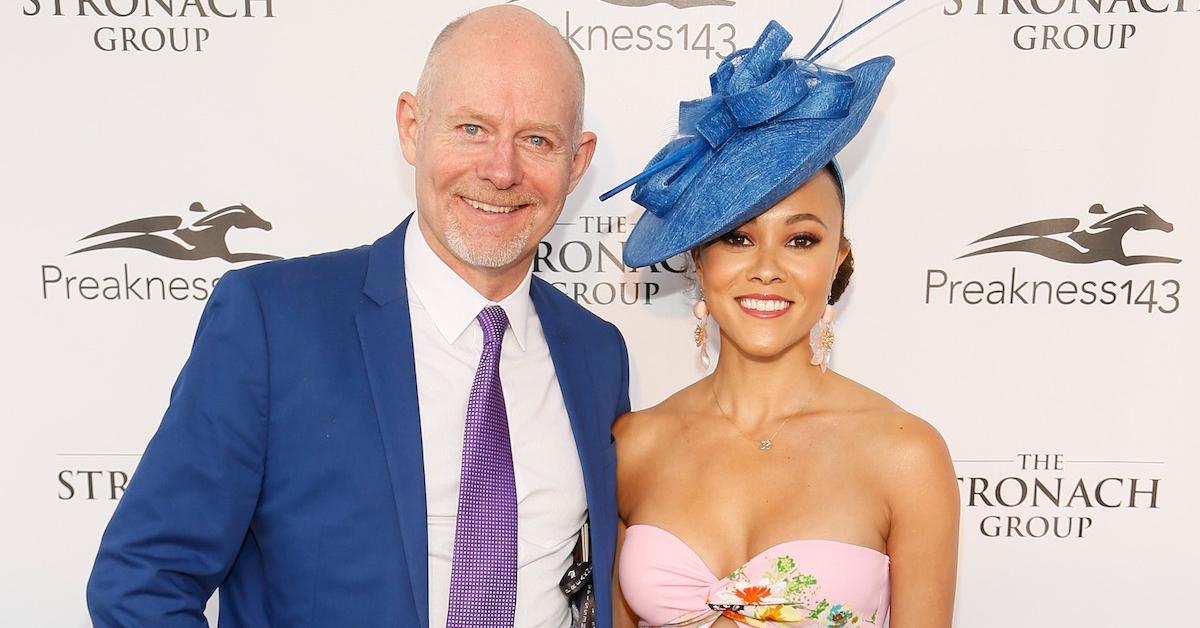 Article continues below advertisement
While Ashley and Michael have had their ups and downs in their marriage, viewers never had the feeling that Michael would ever step out on Ashley. But, once receipts came to light on social media, viewers have been looking at Michael differently. So, the businessman has decided to put all the cheating rumors to bed. Read on to get the tea.
Article continues below advertisement
Michael Darby was accused of cheating on Ashley Darby after a picture of him with another woman surfaced.
As the saying goes, a picture tells a thousand words. But, in some cases, a picture is nothing more than a picture. And that's the tune Michael is singing these days.
Michael recently appeared on Watch What Happens Live as the show's bartender as Ashley spoke with Andy Cohen. And it wasn't long before Michael was questioned by Andy.
Article continues below advertisement
Article continues below advertisement
"There were photos that surfaced this week of you at a bar speaking to a blond woman and everyone just assumed the worst," Andy says to Michael. "So, please take the floor and clear the air."
Article continues below advertisement
"So, now that COVID-19 is over, Ashley and I go out," Michael says. "Sometimes we go out together, sometimes we go on our own, and so I went out and had a good time. Of course there's fans all over the place and they came up and said hello. But you know, I'm always going to have pictures taken of me in places — I really don't care anymore. I had a good time, and I love this woman dearly. And we're together forever."
This is not the first cheating rumor Michael has been involved in.
In May 2020, Bossip reported that a video surfaced of a man wearing underwear in what appeared to be Michael's hotel room.
In the video, the man — whose face isn't very visible in the clip — is lying on the bed while a woman is speaking.
Article continues below advertisement
​​"Spank me!" the man says in the video.
"I have a reason to be like this right now, had I known this…" says the woman. "We can't go to your house."
The outlet notes that this news came out just as the Season 5 trailer for The Real Housewives of Potomac was released.
Article continues below advertisement
Season 5 touched on their marital issues, including Michael's admission that he spent the night at a hotel room with a woman he met at a strip club — but he said he passed out from drinking.
Despite the drama, Michael and Ashley were able to move forward with their marriage. And even with this current situation of Michael being pictured with a woman, Ashley and her beau appear to be stronger than ever.
The Real Housewives of Potomac air Sundays at 8 p.m. EST on Bravo.