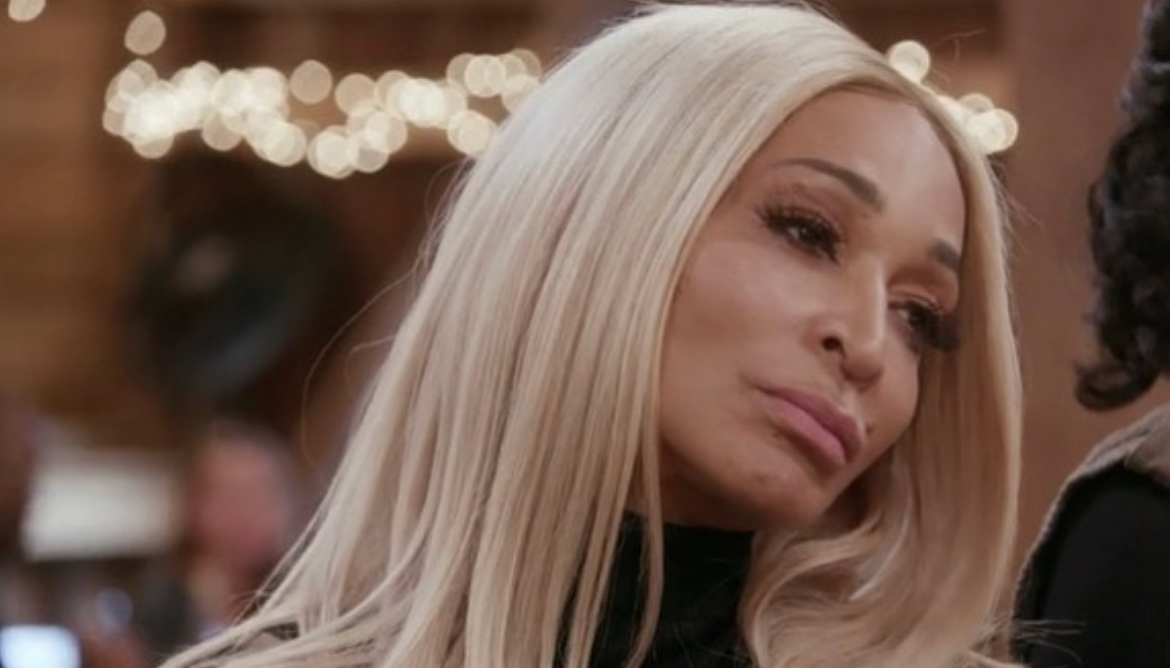 Is Karen From 'RHOP' Still With Rumored Mystery Man "Blue Eyes"?
Back in 2017, rumors of Karen Huger having a secret boyfriend were running wild at The Real Housewives of Potomac reunion. It wouldn't be so scandalous if Karen didn't already have a husband to whom she's been married for 20+ years (aka, Ray Huger).
Article continues below advertisement
The rumors resurfaced in 2018 as well, as it seemed like something was still going on with Karen and her mystery man, nicknamed Blue Eyes. "People say you have a boyfriend. Do I talk about that? Blue Eyes or whatever his name is?" Charisse Jackson-Jordan asked during the 2017 reunion.
Article continues below advertisement
Who is Blue Eyes on 'RHOP'?
Blue Eyes is supposedly Karen's secret boyfriend. We don't have a name for Blue Eyes, but he's allegedly Karen Huger's driver or security guard, and they've reportedly been spotted getting close.
"Who knows if it's true. That remains to be seen. I have met a blue-eyed gentleman who I thought was her driver, but then she said security. So maybe he's her security driver, so I don't know. I have met 'Blue Eyes.' A few of us have met him before. But whatever their relationship is beyond that, I can't speak on. Unless I see something with my own eyes, I don't believe it happened," Monique Samuels told The Daily Dish.
Article continues below advertisement
Blue Eyes is also apparently married! Because the plot must thicken. In 2018, Charisse says that Karen allegedly tried to set her up with Blue Eyes, even though he was married.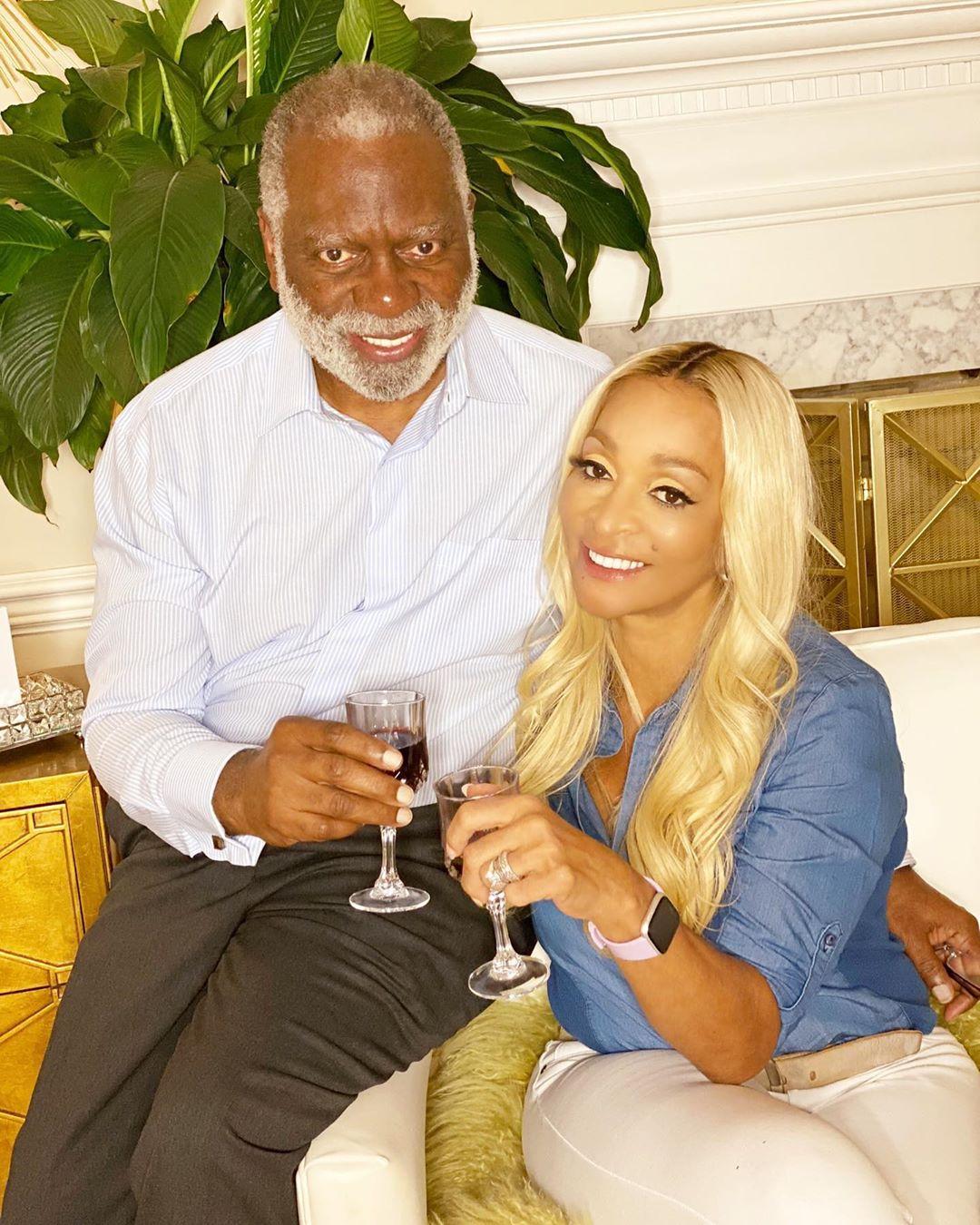 Article continues below advertisement
In a blog on Bravo.com, Karen wrote that this wasn't true. "Charisse knows the truth; I would never offer to set her up with a married man. Perhaps she mentioned it to play around and see my reaction. Not sure why she would do that, but maybe she thought it was funny… but it wasn't, isn't and will never be. Ashley knows first-hand that a rumor is frequently based on false information, as is the case here. So spreading this rumor comes down to people talking about BS," she wrote.
Karen has always denied the rumors, even though other RHOP have called her out, saying they've seen Karen and Blue Eyes out and about and very flirty. Ashley Darby went on Watch What Happens Live with Andy Cohen and claimed her stepson saw this guy grab Karen's butt at a pizza place.
On Karen's Instagram, though, it seems like she and her husband, Ray, are doing just fine. In fact, last month, Karen posted a photo of the two of them on their 24th anniversary.
Article continues below advertisement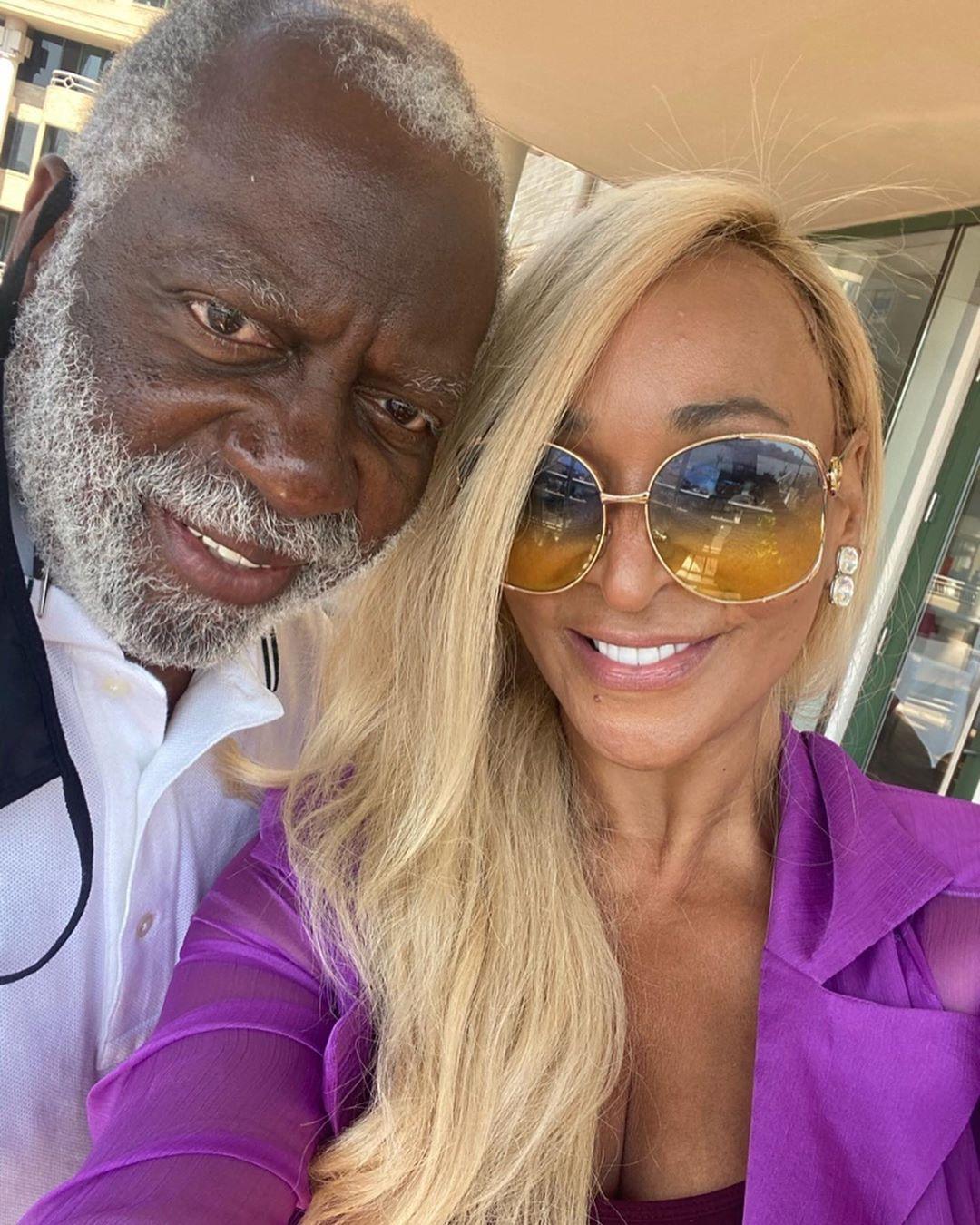 Back in August, she told Andy Cohen that quarantine has even helped their marriage. "I would say it's helped us. Look, it's one-on-one; it's me and Ray and it's really given us time to have that quality time and work it out, baby. And that's what we're doing," Karen explained. Although she's also been honest that marriage takes work, telling Entertainment Tonight, "It's a place of work in a marriage. We don't hold back and we work through. I'm honored to have done it."
Is Karen still with her rumored mystery boyfriend, Blue Eyes? Will we ever find out? You never know. Watch RHOP Sundays on Bravo at 8 p.m. EST.