Michaele Salahi's Life Has Been Defined By Several Very Public Missteps
Where is Michaele Salahi now? The former 'Real Housewives of D.C.' star went from a White House scandal to a pay-per-view wedding.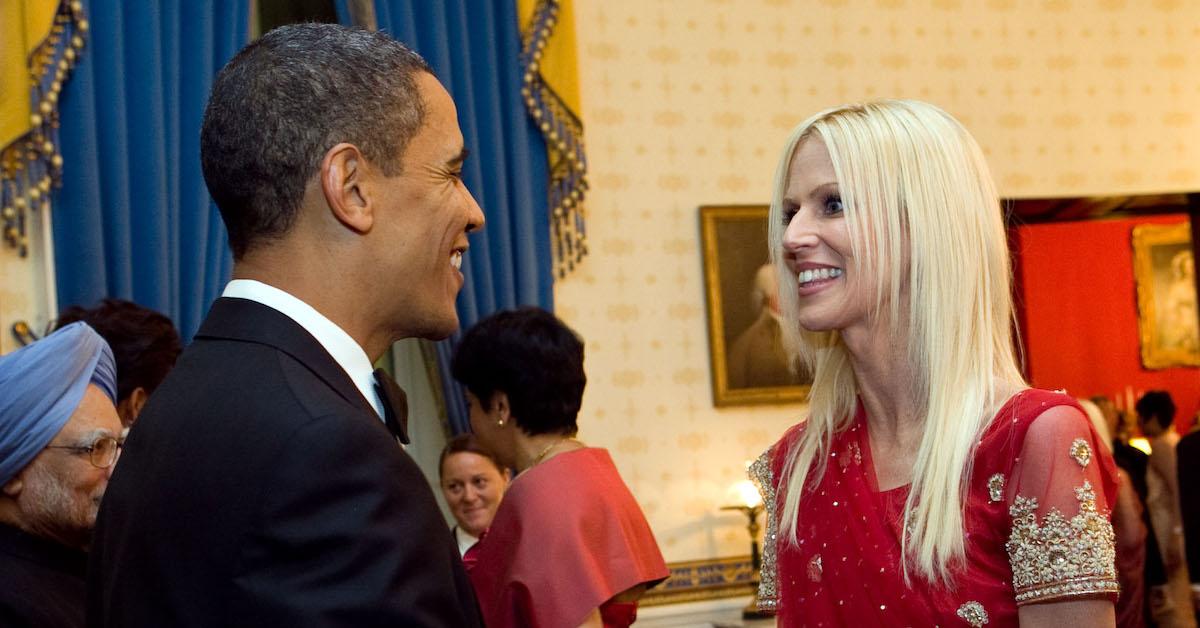 Bravo's The Real Housewives of D.C. may not have survived, but star Michaele Salahi's unique legacy certainly has. The 54-year-old is best known for successfully crashing a 2009 White House state dinner in honor of India's prime minister, Manmohan Singh, while filming the first season of the reality show.
Michaele and her then husband, Tareq Salahi, managed to pass through two security checkpoints, and were even photographed shaking hands with President Barack Obama though they had not been on the invite list.
Article continues below advertisement
The highly publicized indiscretion is often blamed for RHODC's abrupt cancellation in 2011 — but the socialite's headline-making antics didn't end there.
Where is Michaele Salahi now?
The former makeup artist currently lives in San Francisco with her second husband, Journey guitarist Neal Schon. The couple's relationship was confirmed after Tareq filed a missing persons report for Michaele in September 2011, believing his wife had been abducted. Nope, she just ran off with a rock star.
Article continues below advertisement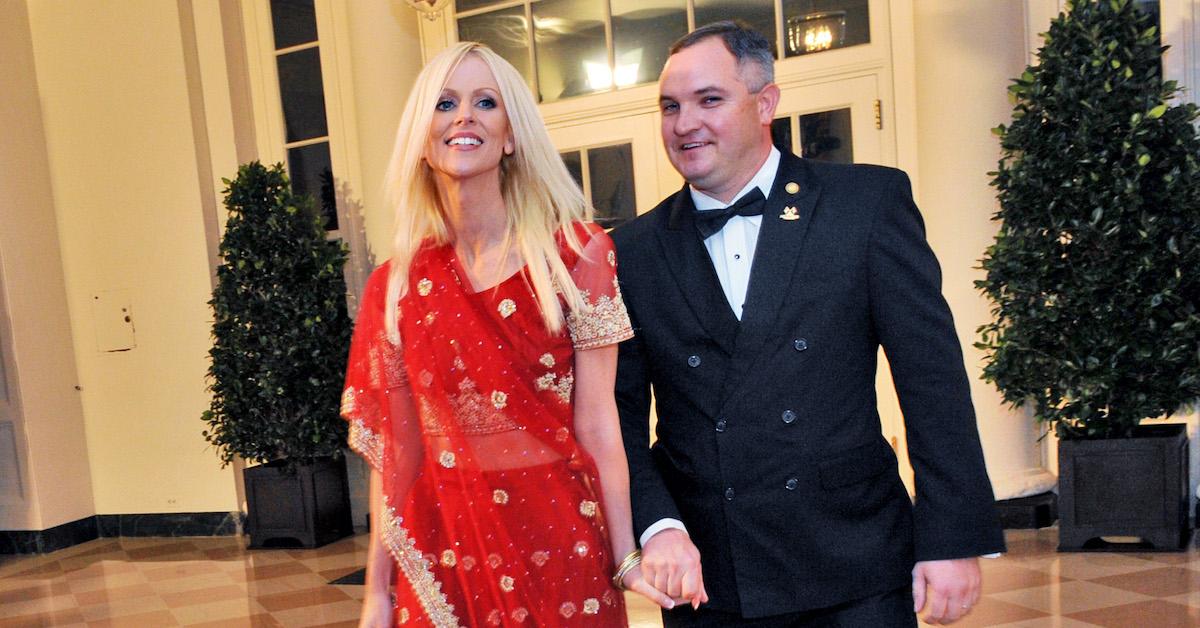 Needless to say, divorce followed, and Neal proposed to Michaele a little over a year later during a charity concert. In an interview with E! News before the duo's Dec. 15, 2013 wedding, the bride-to-be seemingly discounted her previous marriage when talking about the connection she shares with the musician.
"When you meet your soulmate, and he's been mine since the '90s when I first met him, you can't fight that feeling. You just have to go with it," Michaele said of Neal. "And I've been in love with him for a very long time."
Article continues below advertisement
Michaele and Neal's nuptials were televised live on pay-per-view.
For $14.95, fans could tune into the pair's wedding, which was broadcast from San Fran's Palace of Fine Arts. Part of the proceeds went towards typhoon relief efforts in the Philippines.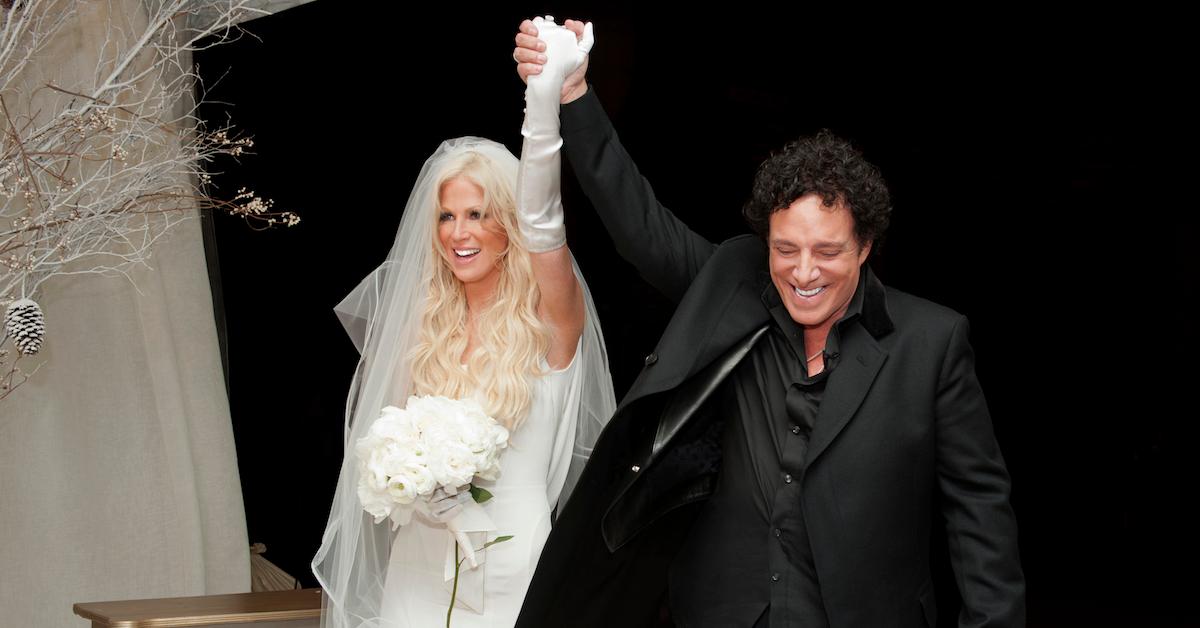 Article continues below advertisement
The newlyweds ended up making even more money off of the ceremony than initially anticipated thanks to a successful lawsuit filed by the couple in February 2015.
The San Francisco Board of Supervisors agreed to a $290,000 payout in response to Neal's claim that the city unfairly increased its fees after learning that the event would be streamed on pay-per-view.
The singer revealed that he had been prepared to pay $58,000 for the use of the Palace of Fine Arts, a designated landmark, but was told just days before the wedding that the cost would instead be $240,000.
Article continues below advertisement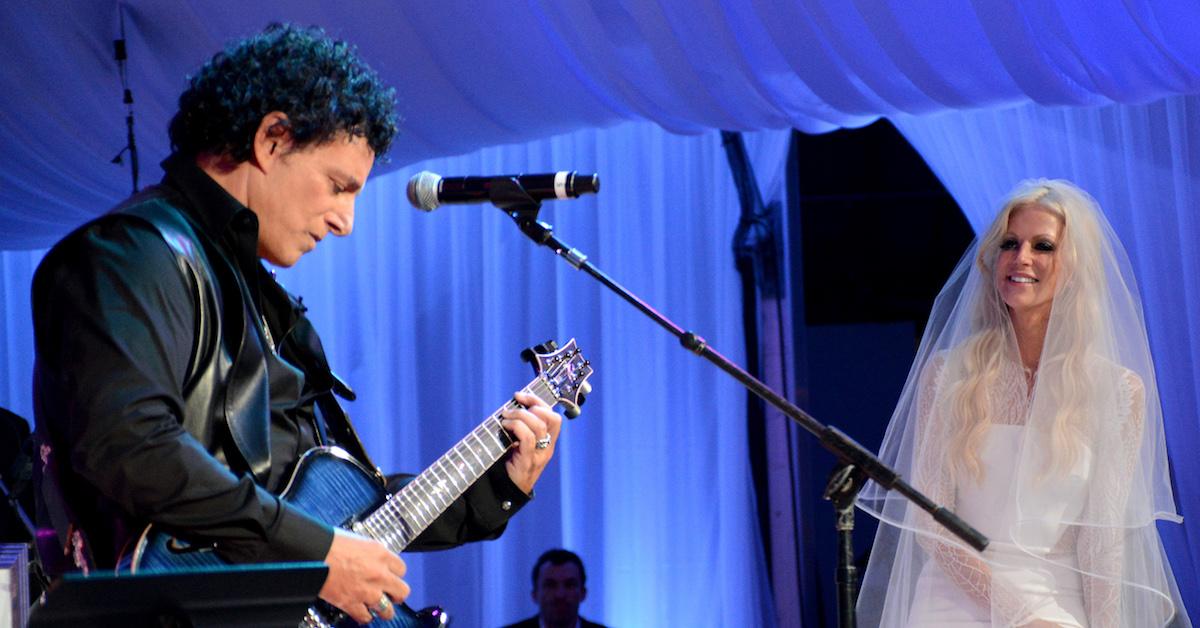 Despite a rather rocky start to their romance, Michaele and Neal are still going strong almost nine years later. In a recent Facebook post, the Bravo alum wrote, "Thankful for you Neal Schon, my love… Now more than ever during this time in support and outreach of music, funding, charity, food, clothes, shelter, gifts, we are a silent power of love together!!"
She added, "I want everyone to know all you do for so many and are always so humble! Thankful for who you are and your beautiful heart!!"
Neal replied with a message of his own, writing "Dreams Do Come True" alongside the hashtags "#inlovewithyou," "#fromyourfirstsmile," and "#thankfultogodforus."
Follow these lovebirds on social media at your own risk.