'The Circle' Host Michelle Buteau Is a Mom of Twin Toddlers
Michelle Buteau is best known for being a comedian and for being the host of the hit Netflix series 'The Circle.' Does she have kids? Find out!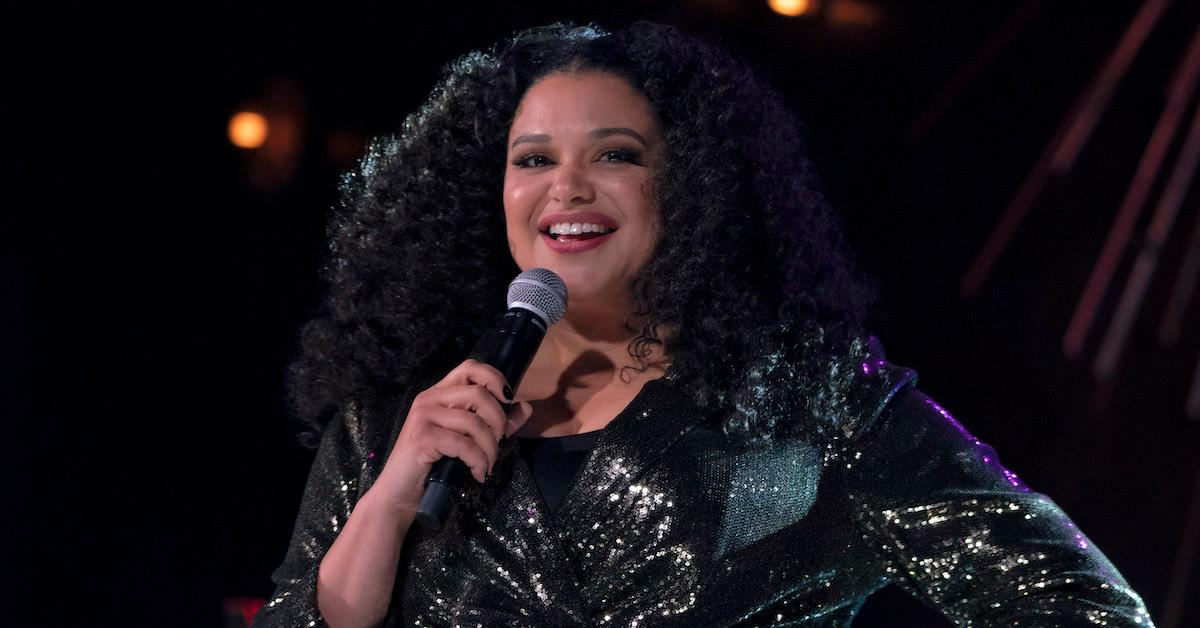 Many people were first acquainted with Michelle Buteau as the host of the experimental Netflix reality series, The Circle. Though she didn't interact directly with the contestants until the end, her voice guided viewers through the competition.
Aside from her hosting duties, Michelle has been performing stand-up comedy routines for more than 20 years, and she's also acted on-screen in films like Isn't It Romantic, and Always Be My Maybe.
Article continues below advertisement
When she's not telling jokes on stage or in the background as the narrator on The Circle, Michelle has a busy family life.
Does Michelle Buteau have kids? Keep reading to find out more about her personal life.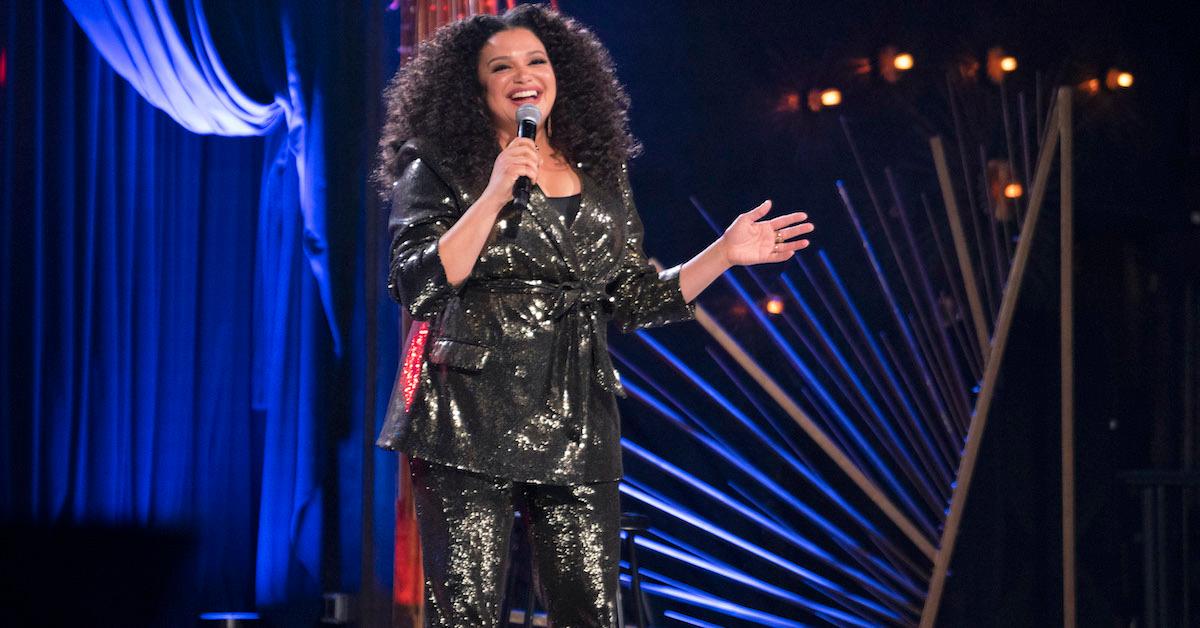 Article continues below advertisement
Does Michelle Buteau have kids?
The actress/comedian, who wed Gijs Van Der Most in 2010, is a mom to twins Otis and Hazel. The babies were born prematurely in January of 2019. She announced their birth on Instagram that month.
"And just like that...we went from a family of two to four. Husband and I welcomed twins (a boy and a girl) via surrogate this past weekend," she wrote in the caption of her post. "After years of trying, countless needles IVF and too many procedures to remember...it was well worth every tear. Baby Hazel and Otis are my rainbow at the end of the storm. Whatever you want in your life, I wish that for you. I'm a mom now bishes!!!!!!!! Shut up."
Article continues below advertisement
Michelle elaborated on her struggles with infertility, doing IVF, having several pregnancy losses, and her ultimate decision to use a surrogate in an essay for Glamour in September of 2019.
After complications with one surrogate, Michelle and her husband found a second woman to help them become parents. The implantation process took place while Michelle was filming and playing a pregnant woman in the Netflix film Always Be My Maybe.
Article continues below advertisement
"Thankfully, the embryos took and my surrogate became pregnant with my twins. Nine months later, when I held my babies for the first time, it was wild. It was insane, over the top. There's not one word you can use to describe it. It was a marathon of emotions. I was so tired, but had finally reached this goal," she wrote. "They are two souls who joined the world, and it will forever change us."
On her 2020 Netflix stand-up special, Michelle Buteau: Welcome to Buteaupia, Michelle opened up further about raising twins.
"I truly didn't realize how hard it would be to take care of little ones. Really. Because when people are like, 'What's motherhood like?' I'm just like, 'I feel like a shoe caught in the dryer...'" she said. "I'm so tired."
Michelle does frequently post photos of her adorable twins, but she does not show their faces.
Article continues below advertisement
Who is Michelle Buteau's husband?
On July 31, 2010, Michelle married Dutch native Gijs Van Der Most. Gijs is a photographer, whose work has been featured in Esquire, People, Men's Health, and Fast Company.
Michelle gave some insight into her marriage during her comedy special on Netflix.
"My husband's so cute. He's so sweet. He's from Holland, but he calls it the Netherlands," she shared. "I'm like, 'Boo-boo, you have to pick a name. We don't give a f--k."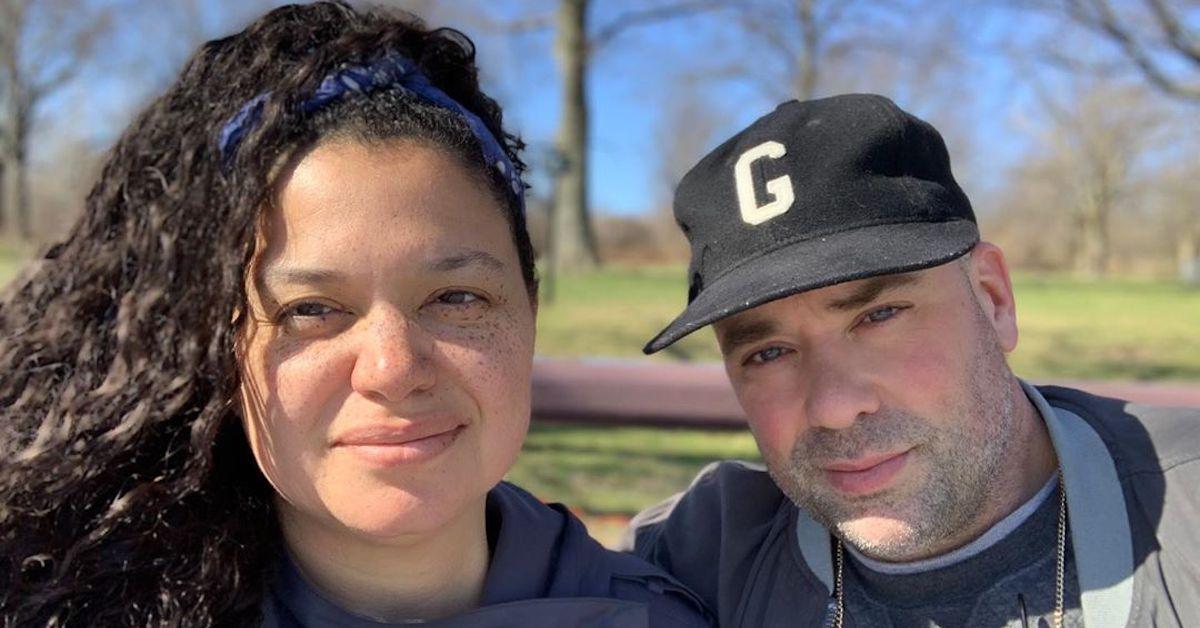 She later discussed their dynamic.
"Like I'm his sassy American wife, and he's this very polite, white Dutch dude, and I don't understand him sometimes," she continued.
Both The Circle Season 4 and Michelle Buteau: Welcome to Buteaupia are available to stream on Netflix now.