'The Circle' Host Michelle Buteau on Coming out of Her Shell and Starting Her Own Podcast (EXCLUSIVE)
'The Circle' is a fan-favorite Netflix reality show, and host Michelle Buteau is expanding her career beyond the reality series into a new podcast.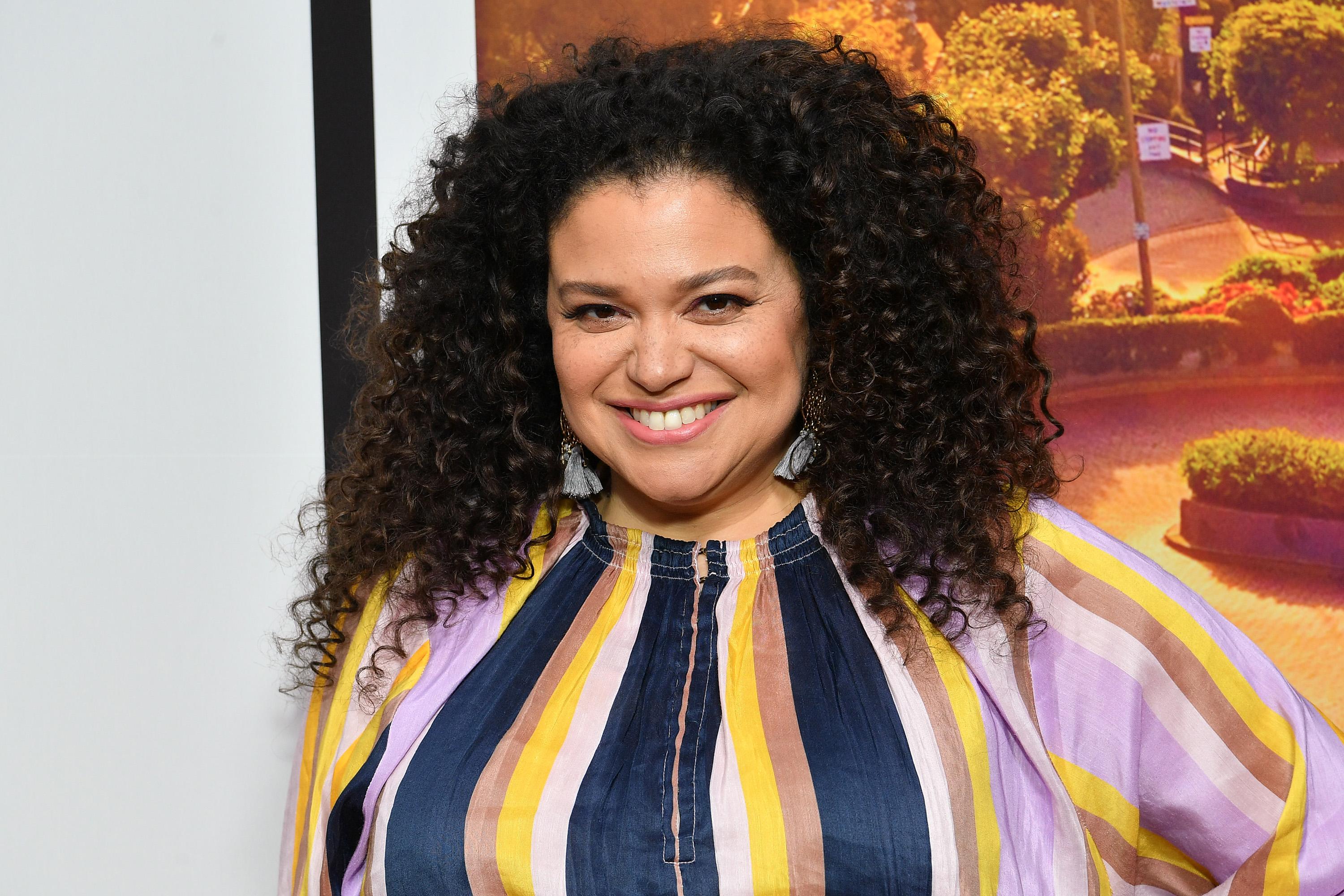 Netflix series The Circle is a fan favorite in the realm of reality TV. The series, which is based on an English show, follows a group of contestants who live in the same apartment complex but never meet face-to-face. Instead, they communicate via a specially designed social media app while competing for a $100,000 prize.
And one of the winning aspects of the series is the host, Michelle Buteau. The comedian has hosted for four seasons thus far and is now coming out with her very own podcast.
Article continues below advertisement
Distractify spoke with Michelle Buteau during a live Q&A session ahead of a live performance of her podcast, which is called Adulting With Michelle Buteau and Jordan Carlos, at Brooklyn's Bell House. And we learned so much more about her personality and career beyond the constraints of The Circle.
Article continues below advertisement
Michelle Buteau is a successful host, actor, and comedian, but she wasn't always "the funny one."
If you aren't familiar with Michelle outside The Circle, she's a hilarious actor, stand-up comedian, and podcast host.
Some of her most notable acting roles include China, IL, Enlisted, The Tick, Tales of the City, The First Wives Club, and Bless the Harts. When it comes to TV, she's appeared as herself in Comedy Knockout, Big Morning Buzz Live, I Love the 2000s, Bethenny, Best Week Ever, and Latino 101, among others.
And even though her stand-up and podcast content is hilarious, comedy didn't always come naturally. In fact, she told Distractify that she was always the shy one.
"I was very shy. I was like, I would blush if I had to ask to go to the bathroom," she told us. "But I was the funny co-worker all of a sudden, and people were like, you're f--king crazy. ... I sort of came into my own head to find my own happiness."
Article continues below advertisement
Delving into the podcast world has been a major transition, but Michelle is loving it.
Michelle was beyond excited to start a podcast with her best friend of several years, Jordan Carlos. In the podcast, they answer listener questions about what it's like to grow up, they invite special guests to the show, and more. And even though she has absolutely loved every second of podcast recording, she says it's incredibly different from anything she's ever done.
"It's going to be fun, no matter what — but obviously you don't have all the people and air horns," she stated in the Q&A.
Article continues below advertisement
"[Podcasting] is a little more intimate [than a live show] — you can hear really hear what the other person is saying to the other people," Jordan also admitted in the pre-show Q&A. "I thrive off the live show," he said.
Article continues below advertisement
Here's some background information on Michelle:
Michelle was born and raised in New Jersey on July 24, 1977, to a Haitian father and a Jamaican mother. She married her husband, Gijs van der Most, in 2010. She currently lives in the Bronx, N.Y. with him and their children.
Michelle became a proud mom to twins, Owen and Hazel, who were born in January 2019 via surrogate.
While speaking with The New York Times, she elaborated on how being a mom has helped her balance everything better. "The good thing about taking care of babies is that now, when I have an hour to get stuff done, I will get it done," she admitted. "Before I was like, I'll do it next hour."
Article continues below advertisement
And luckily for her, Giis is her right-hand man.
"After what I call bed, bath, and beyond, which is putting the babies to bed, husband will cook some dinner," she gushed. "If he does salmon, he makes sure the skin is crispy. If he does steak he'll do it with a butter sauce. If he's making a salad he'll put three or four different herbs in the dressing. That's how you stay married."
Article continues below advertisement
Regardless of her other projects, Michelle Buteau seems to love hosting 'The Circle.'
Michelle appears to enjoy hosting The Circle, as she's hosted every season thus far.
"It's sort of like a sassy Big Brother, but no one ever meets each other ... with a dollop of Catfish, but not in a negative way," she told People. "It's entertaining but also important."
The Circle Season 4 debuted on Netflix on May 4, 2022, while Adulting With Michelle Buteau and Jordan Carlos will debut its first episode via Exactly Right Media on Wednesday, June 8.