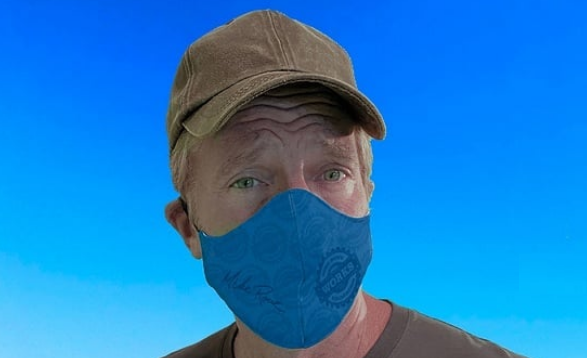 Mike Rowe Responds to Fan's Concern That He Isn't Taking COVID-19 Seriously
Mike Rowe got candid with a fan who asked how he could be traveling and shooting in the midst of the COVID-19 pandemic.
Unless you've been living under a rock since the second week of March 2020, the COVID-19 pandemic has upended the way many of us live our lives. It's hard to come up with industries that haven't been affected by the pandemic in some way (both negative and positive), but the travel business has probably been one of the hardest hit. Kind of hard to sell plane tickets when lockdown orders and travel advisories are in effect.
Which is why Mike Rowe felt the need to respond to this one fan.
Article continues below advertisement
Mike Rowe said he's "not ignoring COVID" in a lengthy blog post.
A woman by the name of Darlene reached out to the Dirty Jobs host and narrator of Bering Sea Gold to ask why he's been still traveling and shooting in the midst of the pandemic:
"Mike. In a recent post, you said you've been to Tennessee and Georgia, giving speeches and filming for your new show. Before that, you were on the road shooting for Dirty Jobs."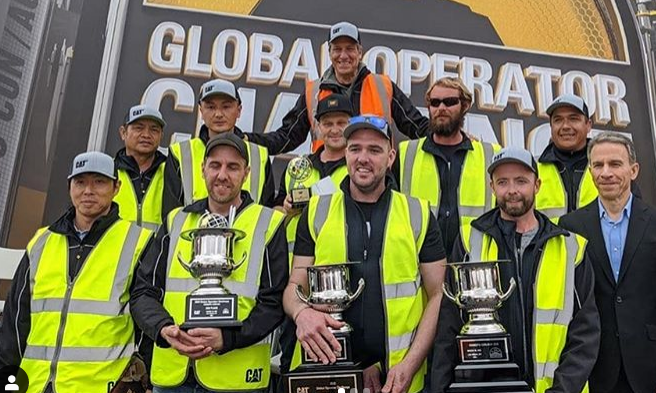 Article continues below advertisement
"Is it really so important to film a television show in the midst of pandemic?" she asked. "Is it responsible of you to encourage this kind of behavior when infection rates are spiking? Don't you watch the news? More and more cases every day – aren't you concerned?"
Mike responded in his trademark thoughtful and candid fashion.
"Hi Darlene. Of course, I'm concerned. I'm just not petrified. On March 15th, the day after my part of the country was locked down, I posted a link to an interview with Dr. Michael Osterholm. I'm posting it again, because I believe you and everyone else in the country would benefit from listening carefully to what he has to say."
Dr. Osterholm had correctly predicted a coronavirus strain would come from China some ten years ago, even speaking on The Joe Rogan Experience about it.
Article continues below advertisement
Mike went on to discuss Osterholm's credentials, along with how the doctor predicted there would be an "utterly irresponsible way in which the media would report on the situation" along with "the completely opportunistic and shamelessly political way our leaders would likely react, and the unprecedented chaos and confusion that would arise from all the mixed messages from the medical community."
Article continues below advertisement
He then went on to say that Dr. Osterholm predicted we'd "easily" see 100 million COVID cases in the US and even reach 480,000 fatalities, "flattening the curve" or not.
Mike said that he couldn't ignore Dr. Osterholm's predictions any longer.
"By late April, I had come to accept Dr. Osterholm's predictions as a matter of fact. Since then, I've had three full months to come to terms with the fact that, a) I am probably going to get COVID-19 at some point, b) I am almost certainly going to survive it, and c) I might very well give it to someone else."
Article continues below advertisement
Mike went on to say that while "Four-hundred eighty thousand deaths is an obvious tragedy, and [he's] deeply sympathetic to all who have been impacted thus," that he's "gotten used to those numbers in much the same way [he's] gotten used to the fact that 40,000 people will likely die on the highways this year."
He also shared his unfiltered opinion on the "uncertainty" being fostered by the media in its coverage of COVID-19.
Article continues below advertisement
"Every day, millions of people watch the same breathless coverage by the same breathless journalists, who seem determined to do all they can to foster uncertainty. And so, millions of people are still paralyzed by fear, because they haven't been given a chance to digest the truth, (or, what I believe to be the truth)."
He continued with his analogy to car accidents to further illustrate his stance.
"Now, imagine that every single accident – over six million a year in the US alone – were reported on the same way that every new COVID case is reported today. Imagine every day you were told in hysterical tones that another 16,000 accidents had occurred, resulting in another 90 deaths per day. What would that do to your willingness to drive? Six million accidents is a lot of accidents, and 40,000 annual fatalities is a lot of death – especially if you don't know how high that number could get."
Article continues below advertisement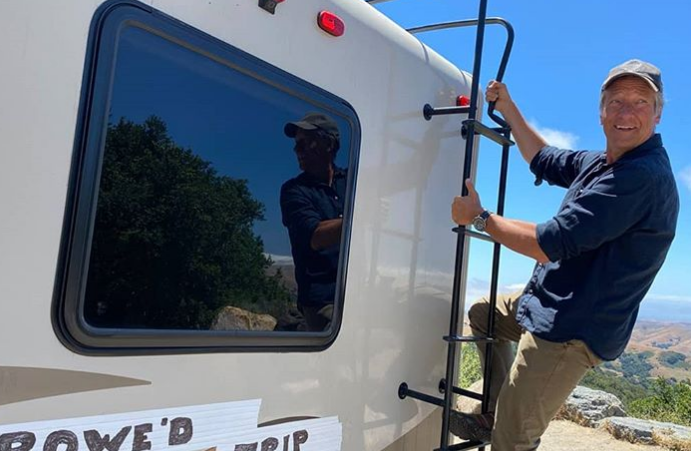 "Again, don't misunderstand. I'm not ignoring COVID, and I'm not pretending the risks at hand aren't real. I don't want to get this disease and give it to someone else, any more than I want to be in a car wreck and hurt someone else. So, I take precautions. I get tested often. If I can't distance, I wear a mask – especially around higher risk people."
Article continues below advertisement
He continued, "I also wear a seatbelt, obey the speed limits, and check my mirrors before changing lanes. I'm aware that we'd all be a lot safer if we kept our cars in the garage. I'm also aware we'd be a lot safer if we all kept ourselves in the house. But that's not why cars, or people, exist."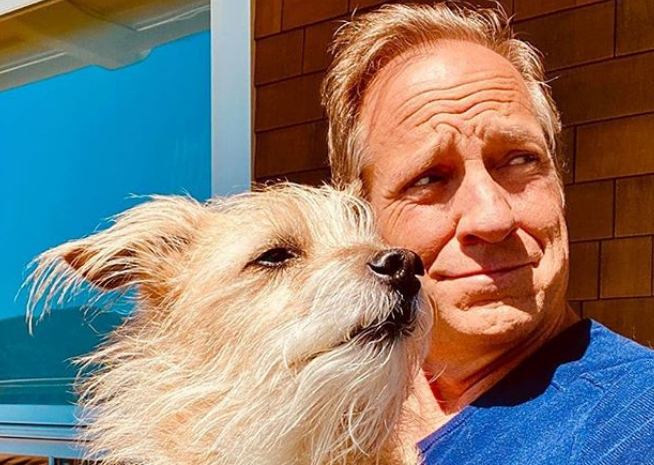 He concluded with, "Anyway Darlene, that's a long way of saying that I have accepted Dr. Osterholm's numbers, and now, after three months of acceptance, I've made a decision on how I wish to live my life. Sooner or later, you will too. We all will."
You can read the blog post in its entirety here, which further elucidates on the host's points. What do you think of his stance?