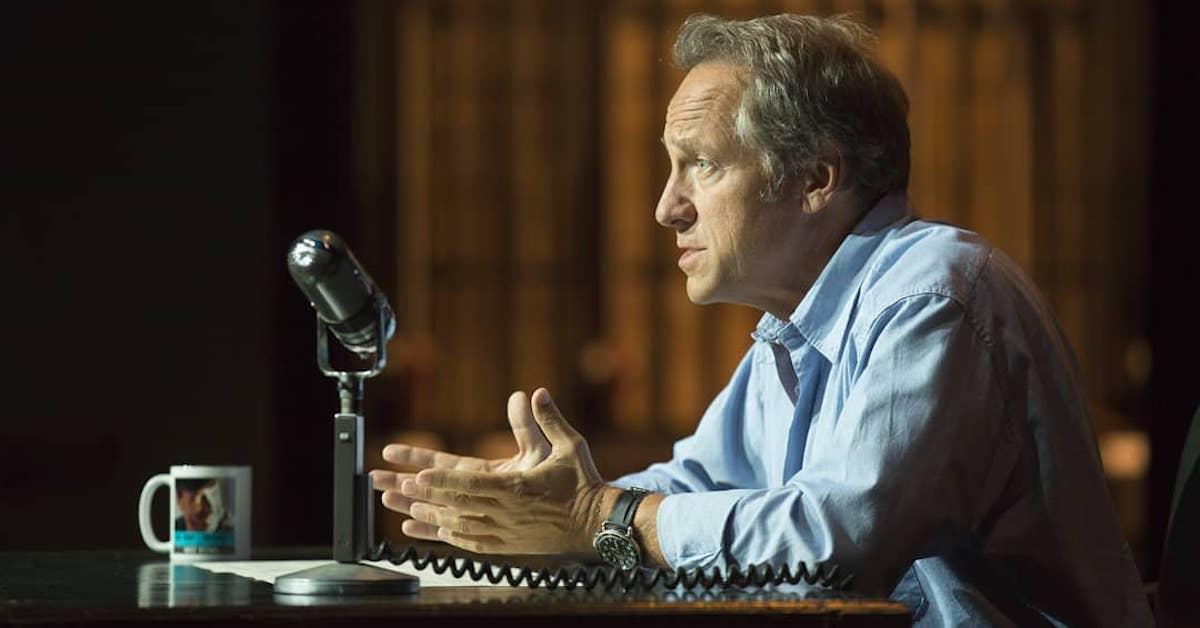 Yep, That's 'Dirty Jobs' Mike Rowe Narrating 'Bering Sea Gold'
By Pippa Raga

Jul. 16 2020, Updated 5:08 p.m. ET
Discovery Channel's Bering Sea Gold takes all of our childhood dreams of getting rich digging for gold around the beach and shows us the hard work, sweat, and tears that go into making that pipe dream a reality.
Article continues below advertisement
But fans of this gold-diving hit wonder who narrates Bering Sea Gold, and where they recognize the familiar voice from. Keep reading to find out.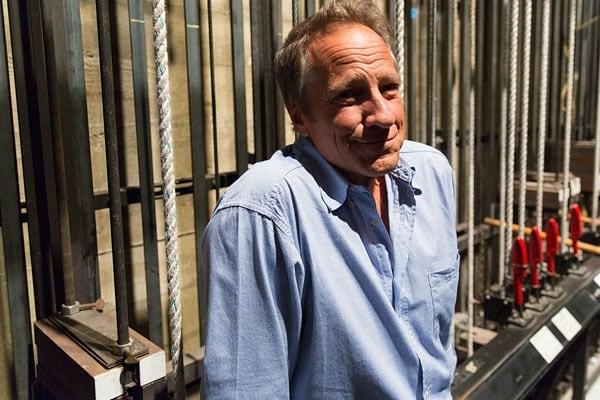 Article continues below advertisement
So, who narrates Bering Sea Gold?
Bering Sea Gold has seen two narrators in the seven years and 11 seasons since its original 2012 release. The first narrator, who took us through the pilot season and Season 2 was Thom Beers.
Thom Beers is best known as a producer for Discovery Channel shows, including Deadliest Catch, Lobster Wars, Monster Garage, and Monster House. And funnily enough, Thom decided to narrate many of the shows he produces.
Article continues below advertisement
He can be heard narrating several shows on Discovery such as Impact: Stories of Survival, Swords: Life on the Line, and even the pilot episode of Deadliest Catch, before turning the narration duties to fellow Discovery Channel personality Mike Rowe, who would also go on to take over the role of narrator on Bering Sea Gold.
Outside of the Discovery family, Thom can be heard narrating History Channel's Ice Road Truckers and Ax men, as well as A&E's Storage Wars, among other documentary series.
Mike Rowe took over narrating duties on Bering Sea Gold in 2013.
Article continues below advertisement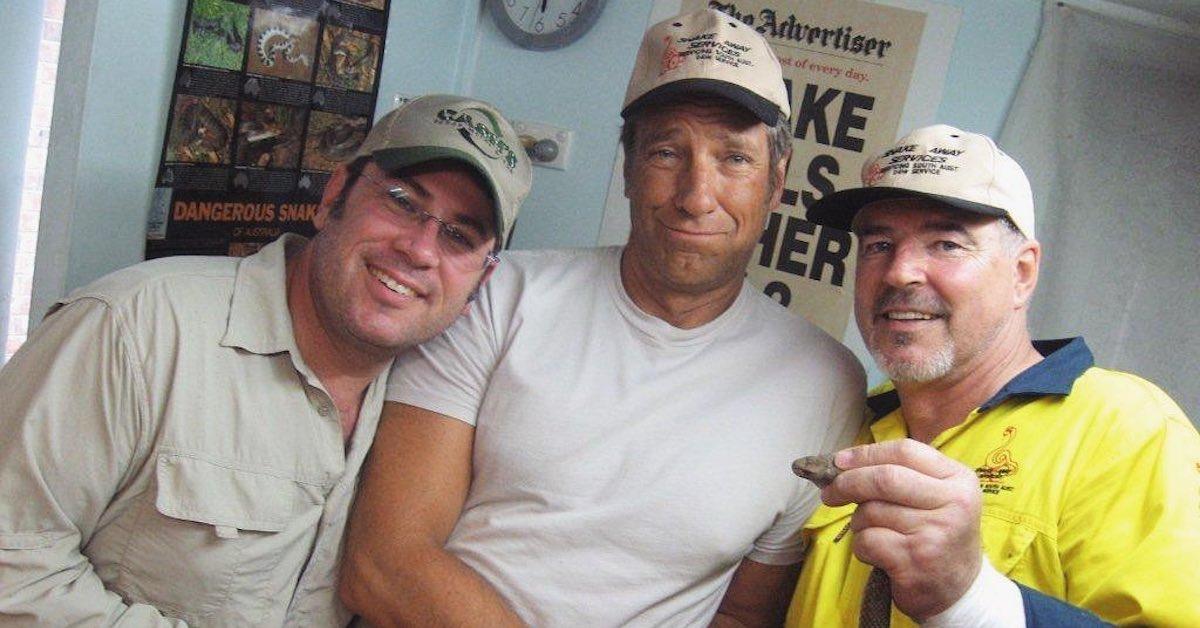 You might recognize Mike Rowe as "the dirtiest man on TV," a moniker he earned by hosting eight seasons of Discovery Channel's famous Dirty Jobs. According to his website, Mike got his start in entertainment as an opera singer, not unlike Bering Sea Gold's own Emily Riedel.
Article continues below advertisement
Then, he moved over to the QVC Shopping Channel, where he "worked the graveyard shift for three years, until he was ultimately fired for making fun of products and belittling viewers."
His career since then has been unstoppable.
As he humorously tells it, "a horrible miscalculation" led him to pitch the three-hour special that would later become Dirty Jobs. Over the course of the next decade with the show, Mike would go on to travel to all 50 states and complete 300 different dirty jobs, "transforming cable television into a landscape of swamps, sewers, ice roads, coal mines, oil derricks, crab boats, hillbillies, and lumberjack camps."
Article continues below advertisement
He then went on to produce the shows How Booze Built America and Somebody's Gotta Do it with Mike Rowe, though his list of hosting and narrating jobs is far longer. As far as voice-over work goes, he would go on to narrate many beloved shows.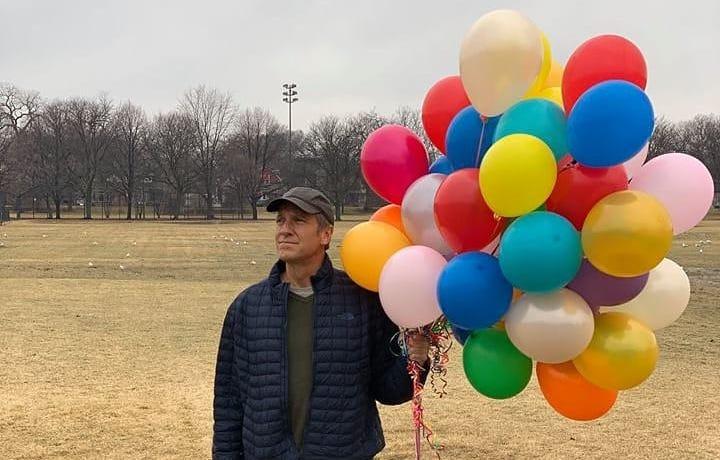 Article continues below advertisement
These include Airplane Repo, Deadliest Catch, Ghost Hunters, Ghost Hunters International, Ghost Hunters Academy, Ghost Lab, How We Invented the World, Human Planet, Lost in the Fog, Mystery Diagnosis, Planet Earth Extremes, Silver Rush, Swamp Loggers, The Ultimate Fighter, and Wicked Tuna, among many more.
These days, he's working on a podcast called The Way I Heard It, which tells short mysteries "for the curious minds with a short attention span." He turned the podcast into a book by the same name, which is "a collection of mysteries" and "also a memoir."
Article continues below advertisement
He also has a hit show on Facebook WATCH called Returning the Favor, where he features do-gooders who give back to their communities. The show is somewhat of an extension of his Work Ethic Scholarship Program, where he aims to reward "people who share our values and understand the importance of work ethic, personal responsibility, delayed gratification, and a positive attitude," rather than focusing on their grades or test scores.
Don't miss the opportunity to listen to the narrator extraordinaire when new episodes of Bering Sea Gold air Tuesdays at 9 p.m. ET on Discovery Channel.