Future Mother-in-Law Tries on the Bride's Wedding Dress Without Her Permission
A bride's future mother-in-law tries on her wedding dress, much to the bride's disgust. And to make matters worse, the groom defends his mother.
Usually, when a bride has something to say on Reddit's "Am I the A------" (AITA) subreddit, she's typically the a------. Bridezillas aren't always a fabricated stereotype. But in the case of Redditor u/Repulsive_Scheme1359, it's the mother-in-law that takes the cake. (And the MIL who wishes she could literally take the wedding cake.)
Article continues below advertisement
Basically, the Redditor's mother-in-law wants to try on OP's wedding dress. When OP refuses (rightfully so), the events spiral out of control to the point where commenters are convincing OP not to get married at all. So, what does OP do and how would you handle the situation?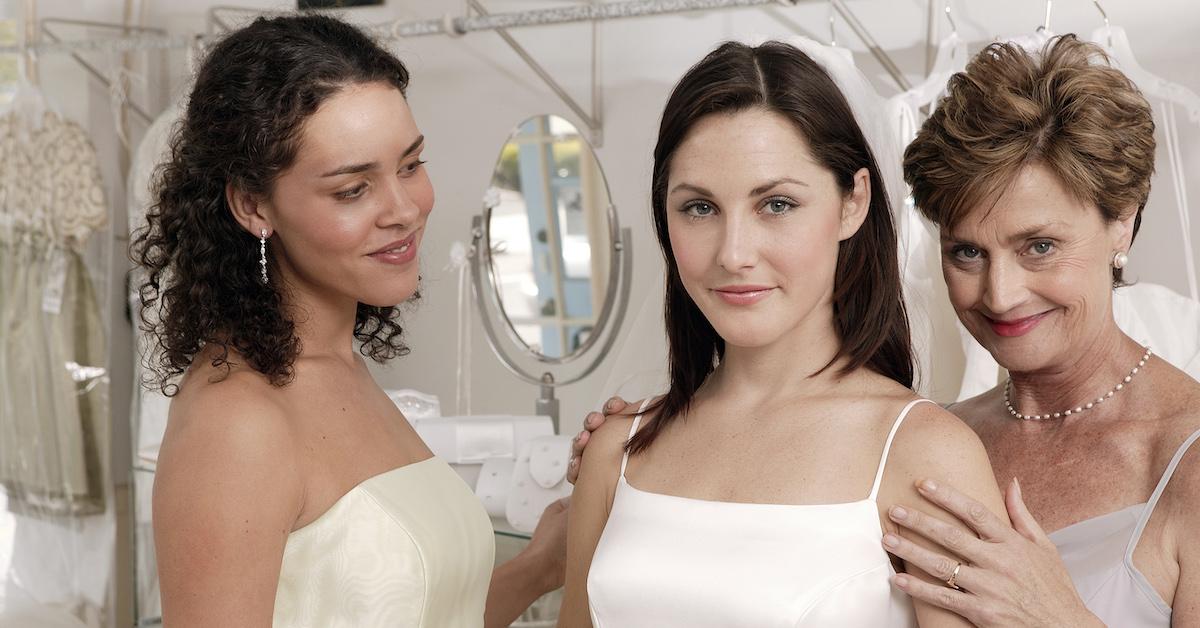 Article continues below advertisement
When a future mother-in-law tries on the bride's wedding dress, things spiral out of control.
OK, imagine this. You're about to marry the love of your life when his mom wants to try on your wedding dress. This is weird on so many levels. For one, why?! Is she trying to prove she can still fit into a younger woman's dress and feel beautiful? Even if that's the case, does she not realize that her son and his future bride are almost definitely going to fornicate while she wears that dress later on?
Wedding dresses aren't just dresses, which is why they're so overwhelmingly expensive and there are literal television shows about finding the right dress. They're a symbol of everlasting love and the purity of marriage. They represent making one major decision and sticking with that decision for the rest of your life. So for someone else at all to try on the wedding dress is uncomfortable, but for your mother-in-law to do that is on an entirely different level.
Article continues below advertisement
OP explains, "His [mother] my (FMIL) kept pestering me about trying [the dress] on but I firmly refused. I finally shut it down after she offered me $100 to let her try it on. Her reasoning for persisting so much? She says it's because of her 'love' for wedding dresses and her obsession with them." Yes, still weird. Try one on in the store then girly!
Article continues below advertisement
Even after this, OP's FMIL takes matters into her own hands. "Fast forward to yesterday, I came home from work early and I found my fiancé at home," OP shared. "He freaked out after seeing me and tried to prevent me from going into my room while trying to text somebody on his phone. I opened the door and was shocked to see his mom standing there wearing my dress. I instantly pulled out my phone and took a photo of her in it."
Article continues below advertisement
So now, not only did OP's FMIL ignore her wishes, but OP's fiancé has now seen his mother in his future bride's wedding dress. As we all know, it's bad luck for the groom to see the wedding dress before the wedding … and seeing his mom in it can't be good luck. When OP asked her FMIL to buy her a new wedding dress or she'd share the photo, both the FMIL and fiancé "freaked out."
Commenters think that OP should not only share the photo but dump her fiancé.
Despite OP's discomfort, her fiancé has decided to side with his mom. "I refused to listen to him because, in my opinion, the dress should only be worn by the bride and the bride only," OP wrote. "Quite frankly, I felt disgusted looking at the dress again, I don't want it anymore. And so I think it's fair that she pays me after she ruined it for me.
Article continues below advertisement
"He yelled at me and told me to wake up and stop treating his mom like that as if she was an enemy. We had a fight after he failed to get me to back down and he's been staying with his mom since then."
Article continues below advertisement
It's clear who OP's fiancé will pick in any fight moving forward and the commenters are quick to hit OP with the hard truth. Beyond that, there's definitely a weird Oedipal thing going on between OP and his mom. While there's obviously no overt physical relationship between them (that we know of), his unwavering loyalty to his mom in this situation is a major red flag.
One commenter wrote, "He wanted to see his mom in the dress, bc he wants to imagine marrying his mom in the dress … Good luck ever competing with FMIL if you decide to marry this dude. Next thing you know, his mom will be offering you sex advice bc 'I'm his mom. I've known his body longer, so I know what he likes better.'"
Article continues below advertisement
If that's not already enough, in an update, OP shared that her fiancé offered to pay for the dress himself but with some "terms" to "end the conflict." He wants to delete the photo from her phone — he doesn't trust her to do it — and asked her to leave his family group chat and log out of Facebook for a month. That behavior is incredibly controlling, and one commenter even pointed out that it fits DARVO behavior.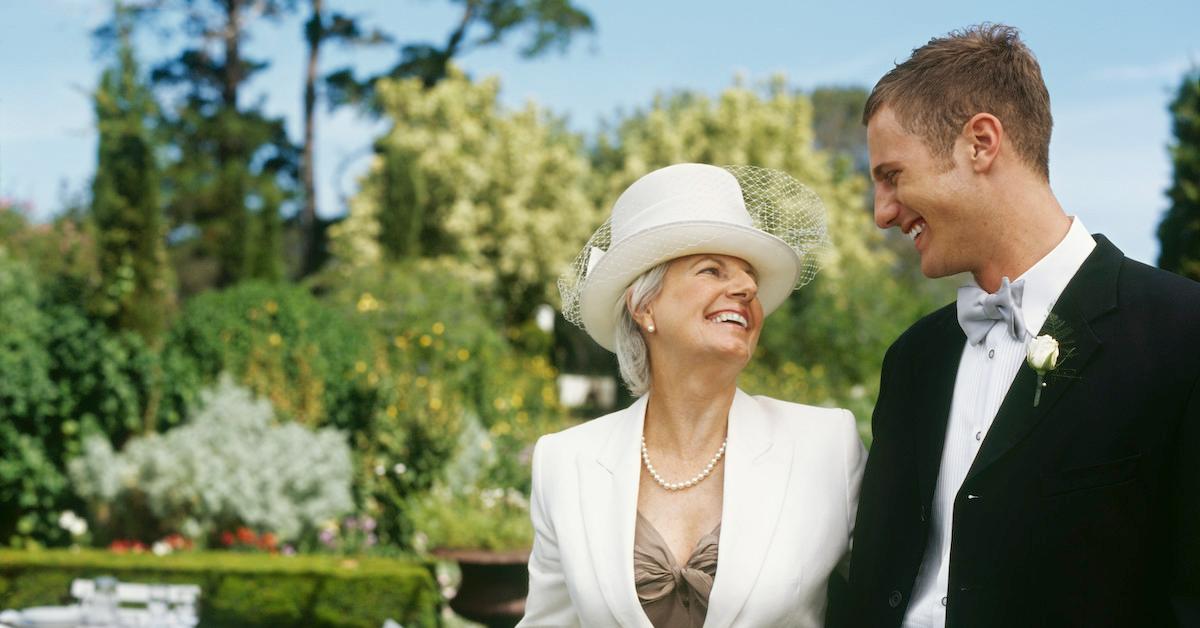 Article continues below advertisement
DARVO is an acronym that describes what wrongdoers do to manipulate their victims: deny, attack, and reverse victim and offender. Both OP's fiancé and his mother are doing this — they're denying they did anything wrong despite clearly crossing OP's boundaries, then they are attacking her for asking for an apology, and now they're playing the victims.
This may or may not be the first such instance for OP, but if she decides to go ahead with the wedding, it definitely won't be the last. So say no to the dress … and to the husband!