Miles Teller and His Dad Wore Matching Outfits to the Phillies Game
Actor Miles Teller is originally from Pennsylvania. Who is his dad? Learn all about his childhood, family, and his relationship with his parents.
Lately, it seems that we've been seeing a lot of Miles Teller. The actor, who has been previously seen in films like Whiplash, Fantastic Four, and the Divergent series, snagged his biggest role yet when he starred as Bradley Bradshaw in Top Gun: Maverick this year.
Article continues below advertisement
And it seems that the Pennsylvania native is showing no signs of slowing down anytime soon. Per his IMDb page, Miles has already been cast in the upcoming animated film The Ark and the Aardvark, which is set to premiere in 2024, as well as two other major projects that are currently in pre-production.
That said, Miles is becoming one to watch. But what's his back story? Who are Miles' parents and are they famous too? We've got the deets on his life before fame.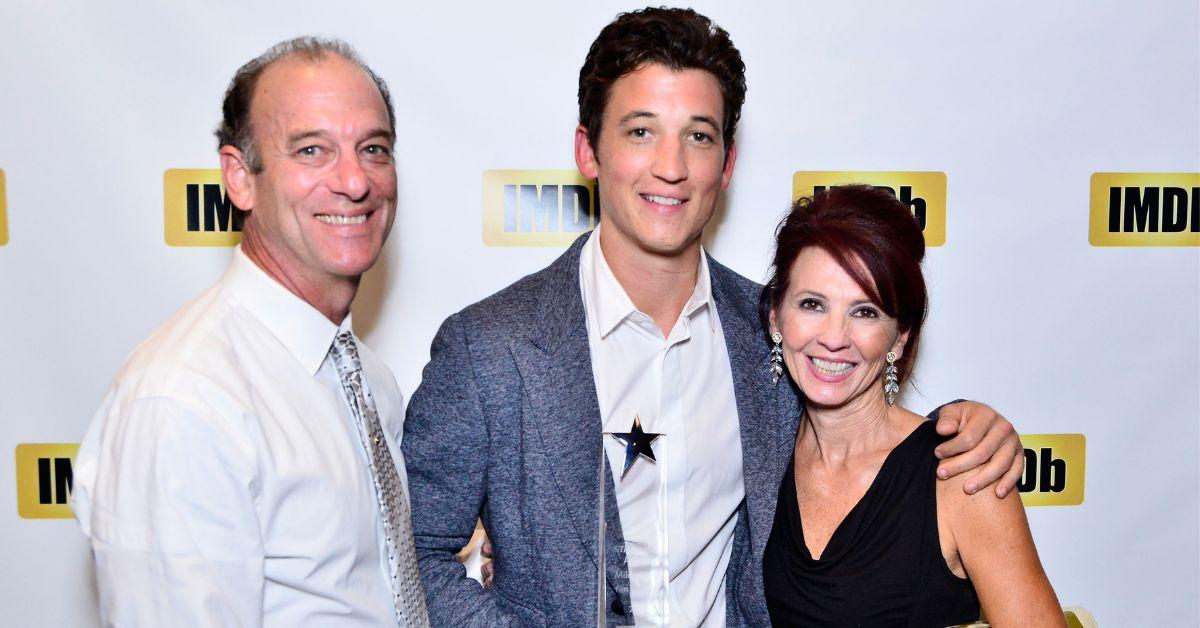 Article continues below advertisement
Miles Teller has the cutest family.
Per Biography.com, Miles Teller was born on Feb. 20, 1987, right outside of Philadelphia in Downingtown, Penn.
His dad is Mike Teller, a nuclear power plant engineer, and his mom is Merry Flowers, a real estate agent. He has two older sisters named Erin and Dana.
Besides living in Pennsylvania, Miles also resided in Georgia, Delaware, New Jersey, and Florida during his childhood. He developed his passion for acting while in high school and even became president of his school's drama club. In 2009, he earned a Bachelor of Fine Arts from the Tisch School of the Arts at New York University.
Article continues below advertisement
Miles Teller was spotted at a Phillies game with his dad.
Although Miles has lived in a handful of different places, he considers himself a true Pennsylvania boy. Recently, he proudly stepped out to rep the Phillies at a home game against the Houston Astros. When asked what he would sacrifice if it meant that the Phillies won the World Series, he joked that he'd consider giving up some of his digits.
Article continues below advertisement
"I feel like you don't need all your toes," he jokingly told TMZ. Alongside him at the game was his father Mike — and you bet they were wearing matching Phillies' hoodies and hats. Miles' wife, Keleigh, was also there.
Given that Miles doesn't have Instagram, we don't often get to see much of his personal life. In fact, the only photos where Miles can be seen with his parents have been taken at red-carpet events. It was nice to see Miles spend time with his pops in their natural habitat.
And on that note, go Phillies!