Meet Miles Teller's Wife, Keleigh Sperry
Miles Teller and his wife Keleigh have been married since 2019. Read on for more info about Miles's and Keleigh's marriage.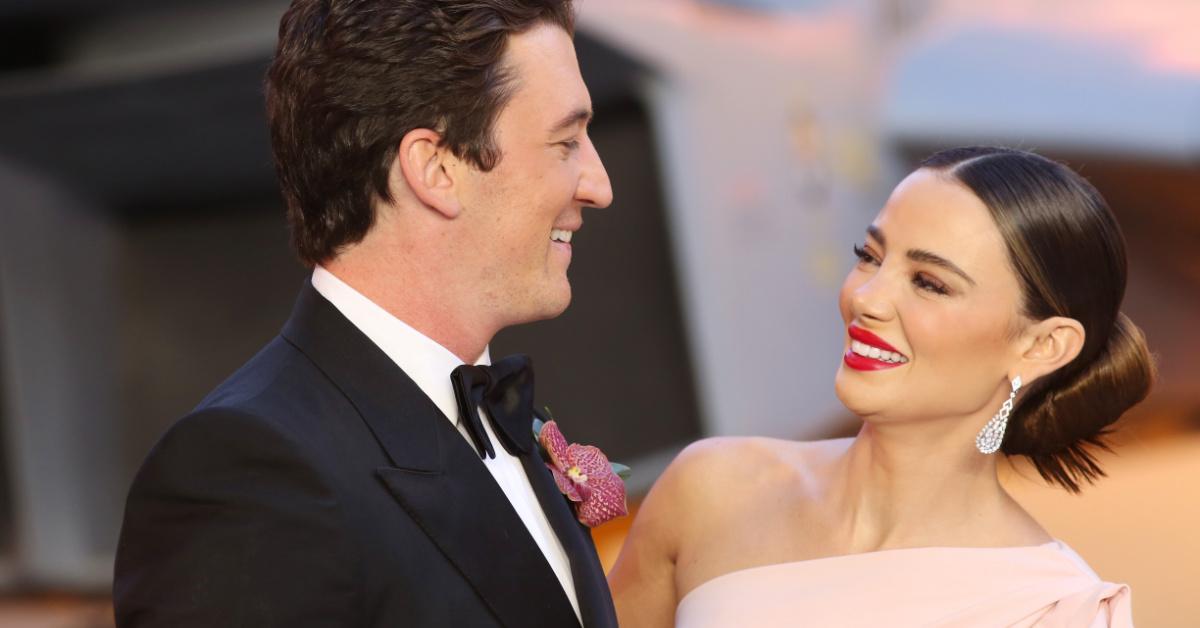 You might recognize actor Miles Teller from his Divergent days, or maybe you're a fan of his more recent work in Top Gun: Maverick. His career has spanned quite a few years and he seems to pop up and do a bunch of projects all at once before going back to enjoying his personal life and keeping a low profile for a few years.
Article continues below advertisement
Naturally, people who enjoy his public work also wonder about his off-screen life. Specifically, the people want to know more about Miles's wife Keleigh Sperry. That's where we come in. Read on for more info about the couple's marriage.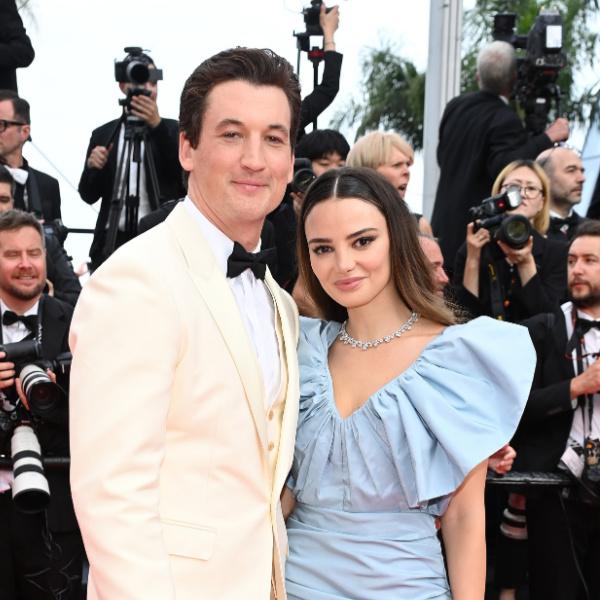 Article continues below advertisement
Miles Teller and his wife, Keleigh Sperry, got married in 2019.
Miles met model Keleigh Sperry in 2013 at a Black Keys after-party, where he said he approached her and convinced her to go on a date with him. The pair dated for four years before Miles popped the question during a safari trip in South Africa, and the pair wed in Hawaii in September 2019.
Miles and Keleigh spoke about their magical first meeting when Vogue featured their wedding. "Keleigh had caught my eye early in the night, and we talked," Miles said. "I didn't think it went well, but after a few more attempts, I got her to dance with me, and a week later, we went on a date. After we met, I knew she was the one."
Article continues below advertisement
It appears Keleigh was similarly smitten. She told Vogue: "He was so charming and charismatic. I adored him from the first moment we met."
Obviously, things worked out great for the couple, and they both appear to be happy together to this day.
Article continues below advertisement
Keleigh and Miles appeared in a Super Bowl ad together in 2023. In the TV spot, Keleigh is seen waiting on hold to talk to a customer service representative. She and Miles (and their real-life dog, Bugsy) start dancing together to pass the time and it is, in a word, adorable. While the ad marked Bugsy's first time on screen, Keleigh — like Miles — has some experience in the spotlight.
Article continues below advertisement
Keleigh Sperry is a professional model.
Keleigh's own career puts her both in front of and behind the camera. She has worked as a model and, according to her Instagram bio, is also a producer of Lime Tree Productions — a production company reportedly owned by her and Miles.
You may also recognize Keleigh from her role in Taylor Swift's "I Bet You Think About Me (Taylor's Version)" music video. Since Miles plays the groom in the wedding at the center of the video, it only makes sense that Keleigh appears as the bride (although we're sure Miles was not thinking of Taylor Swift at his and Keleigh's actual wedding).