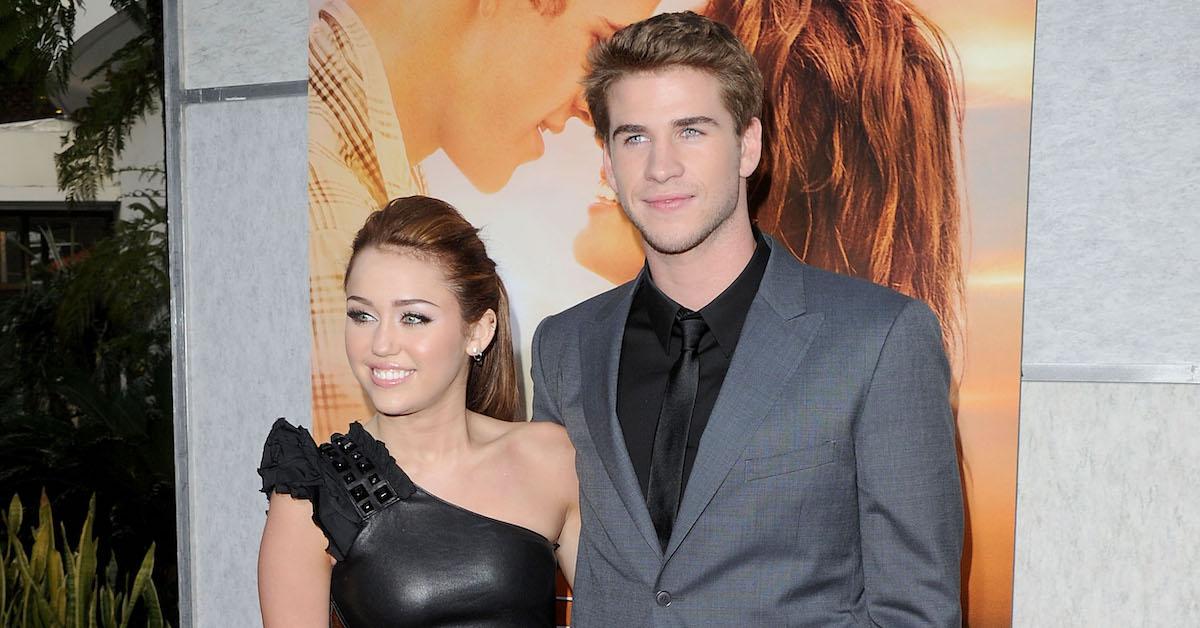 Which Miley Cyrus Songs Are About Ex-Husband Liam Hemsworth? There Are Quite a Few
While Miley Cyrus and Liam Hemsworth were filming 2010's The Last Song, they fell in love with each other. Meeting on the set of the romantic Nicholas Sparks movie put them on the path of a near decade-long on-and-off relationship. In 2018, they decided to officially tie the knot, and their wedding pictures are still totally swoon-worthy to this day.
Article continues below advertisement
Sadly though, the marriage was over by the summer of 2019, and they finalized their divorce in January 2020. Along with being a talented actress, Miley is also known for being an extremely powerful singer with incredible vocals and relatable lyrics.
These songs belonging to her were inspired (or rumored to be inspired) by Liam.
"Wrecking Ball"
"Wrecking Ball" is widely speculated by Miley's fans to be inspired by her 2014 breakup with Liam. It wasn't just any breakup, though — they called off their engagement that year. It clearly impacted her in a major way, as it would with anyone.
In the "Wrecking Ball" music video, Miley sheds a lot of tears. In fact, she doesn't hold back one bit. She was very aware that the world was would know how much pain she was in regarding the end of that relationship.
Article continues below advertisement
"Drive"
According to Fashion Magazine, Miley's song "Drive" is all about Liam as well. She revealed in 2013, "I wrote it while I was working on Valentine's Day — emotionally, it was such a hard time. It's about needing to leave someone but not really wanting to completely cut yourself off from the relationship. It's a time when you want to leave but you can't. It's also about moving on." Their split at the time went down very publicly.
Article continues below advertisement
"Malibu"
Miley opened up to Billboard in 2017 about the song "Malibu." She said, "Why not put the power back in my relationship and say, 'This is how I feel?'" She also told Carson Daly via PopSugar, "It's definitely about love. If that's how it is, that's what it is, but it's saying, 'You brought me here and I'm happy that you did.'" This song was recorded after Miley and Liam reconciled.
Article continues below advertisement
"The Most"
The reason Miley's fans heavily believe her song "The Most" is about Liam is that several of the lyrics are quite similar to one of the heartfelt birthday tributes she wrote for Liam on Instagram back in January 2019. In the now-deleted Instagram tribute, she wrote, "I love laying in bed late at night looking for new recipes, only going to sleep so we can wake up and make breakfast together while having a hot cup of coffee. I love the way we speak our own language. Sometimes with just a look."
Article continues below advertisement
"Slide Away"
After Miley and Liam separated once again in August 2019, she released this super emotional heartbreak song. One of the lines in the song says, "Move on, we're not 17. I'm not who I used to be." This line alone has fans convinced she's referring to her former relationship with Liam since they met as teenagers and officially ended things as adults.
Article continues below advertisement
"Flowers"
Miley took some pretty direct digs at Liam through her 2023 hit song "Flowers." She sings of a frustrating relationship that started off great and rooted in love but increasingly became more and more burdensome over time. Miley doesn't want to leave the relationship initially, but quickly learns her individual worth and that she can be happy without the unnamed partner. Although she doesn't mention him by name, it's clear that the song is a reference to her five years with the famous actor.