Mizkif and Trainwreck Get into Twitter Drama Following the CrazySlick Controversy
It's Mizkif vs. Trainwreck in a bout of ongoing Twitch drama. Their latest feud comes hot off the heels of controversy surrounding CrazySlick.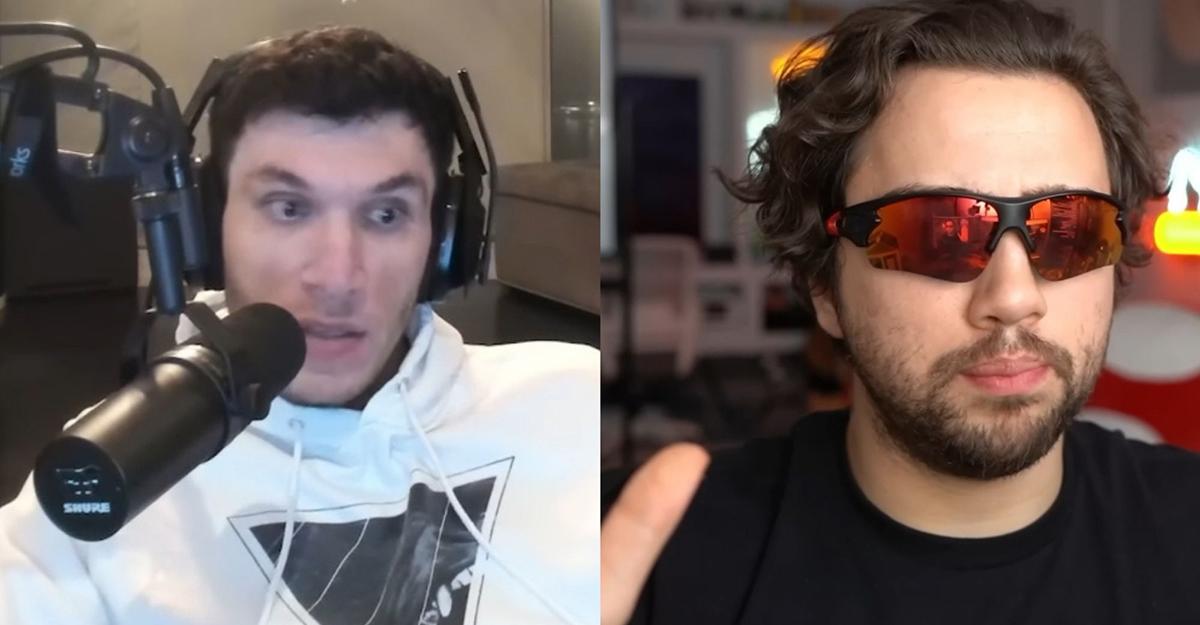 Drama between Twitch streamers keeps on flaring up. If you're a fan of watching video game streams, you may have caught wind of the ongoing allegations against CrazySlick, who was accused in 2021 of sexual assault.
Details of his alleged misconduct reemerged on the heels of ongoing tensions between Mizkif and Trainwreck. Of course, there's a whole other layer of drama between them.
Article continues below advertisement
As a streamer, Mizkif is known for hosting several "Just Chatting" streams where he plays games, hangs out with friends, or even works out.
Trainwreckstv, more commonly referred to as "Trainwreck," hosts a channel with similar content where he plays a collection of games for several hours.
Both streamers, however, have been engaged in a heated Twitter debate with scandal and controversy at the center of it. Here's all the drama of Mizkif vs. Trainwreck explained.
Article continues below advertisement
Mizkif vs. Trainwreck: The drama between Twitch streamers explained.
The drama between Mizkif and Trainwreck began over controversy surrounding a completely separate streamer. On Sept. 18, a streamer known as Sliker posted a lengthy apology video in regards to his gambling scam.
According to outlets like Kotaku, Sliker had defrauded fans and other streamers to the tune of $200,000. Most of that money went toward funding his online gambling addiction.
"I deserve punishment," he says in his stream. "Whatever happens, happens."
Many streamers took to social media to publicly condemn Sliker's actions. In response to a tweet from content creator Asmongold calling for Sliker to be banned, Trainwreck kicked off the argument.
Article continues below advertisement
When Asmongold asked why Sliker wasn't banned from Twitch yet, Trainwreck replied: "Because your pals decided it was in the best interest to use and platform the very person that scammed everyone."
He goes on to say, "And we both know deep down why the insecure little man is doing this."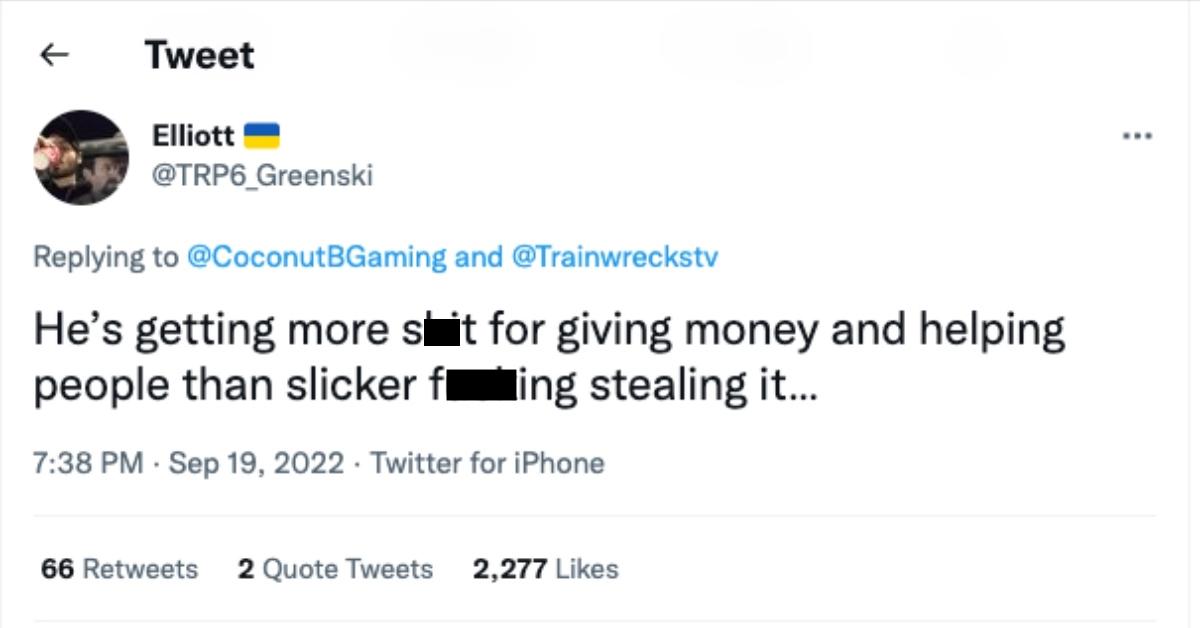 Article continues below advertisement
In a now-deleted response (reported by Dexterto), Mizkif replied directly to Trainwreck. He wrote: "If we're going to deplatform people for scamming others, shouldn't we have banned your for Jolt Coin a few years back?"
Trainwreck immediately fired back with another tweet. This one reads: "Are you going to send Maya and Mitch to railroad and blackmail me like you did those girls to cover up all those sexual assaults?"
Trainwreck further clarifies, once again tagging Mizkif in a tweet.
"Mizkif didn't assault the women, he orchestrated the cover-ups for his friends."
As of this writing, Mizkif has yet to respond to Trainwreck's allegations, save for deleting the tweet that sparked their own feud. Meanwhile, Trainwreck's tweets still remain up.
Several fans and fellow content creators came to Trainwreck's defense.
CoconutBGaming recently tweeted, "This man has helped me and thousands of people on this platform with no hesitation, no validation, and nothing but love."
With controversy surrounding CrazySlick still ongoing and Mizkif nearly at the center and Trainwreck calling him out for his culpability, there's no end in sight for the Twitch drama.