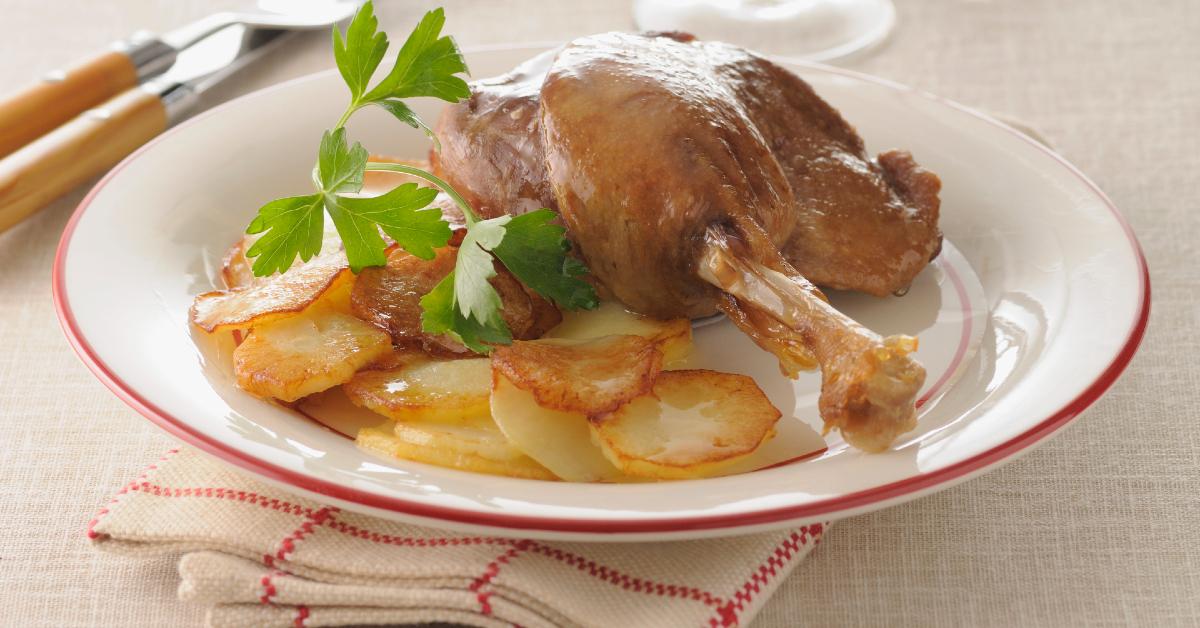 TikToker Says Mom Tricked Him Into Eating Roadkill in Viral Revenge Story
People love hearing stories that involve acts of petty revenge. Maybe it has something to do with the fact that there isn't a lot at stake in these scenarios so no one really gets hurt. Or maybe it's because these little snippets of vengeance seem like attainable ploys that folks can enact in their own lives.
Article continues below advertisement
Whatever the reason, there are countless instances of pettiness going viral online, and this latest TikTok from Tony Vara (@varatony) may be gaining traction because there are throngs of folks who are loving his reaction to ensuring his mom pays him back the money that he owes him.
Tony says that in order to get his mother to hand him back the cash he says he is owed, he has decided to share some of her innermost secrets online, every day until she finally caves in. Tony promises that the intimate details about his mom will become more and more salacious as time passes.
Article continues below advertisement
In episode 2 of his petty revenge series titled "Duck Dynasty" Tony says the following: "OK welcome to day two of revealing my mom's deepest darkest secrets until she decides to pay me back the money that she owes me. So as you know my mom owes me some money and she hasn't paid me back and each that it takes her to pay me back the secrets gonna get worse and worse and worse."
Article continues below advertisement

Tony continued, "Today's secret is a fact that my mother should be on America's most top wanted, because she is a [he coughs into his hand.] During high school I would come home I would expect pollo and salsa which is like a typical Central American dish where it's like chicken cooked in sauce."
Article continues below advertisement

"One day, I think I was in 10th grade I came home and she was super excited to feed me and I was like girl we do this routine every day what're you talking about? And she was like no the food is so good today and I was like um OK so I'm eating the food and I'm like yeah it is good. And she's just laughing and I'm like did this crazy lady spit in my food or something and she was like go look in the trash can and I'm like um OK am I not about to see chicken bones because I ate chicken?"
Article continues below advertisement

Tony then explains what happened when he finally walked over the garbage bin to see what his mother was talking about, "You would think, hunh? I go into the trash can and do you know what I see? Feathers. Not chicken, first of all, even if I saw chicken feather that would be crazy. No, they were feathers that were different."
Article continues below advertisement

Tony then said that he had to dig through the trash in order to find out what his mother was laughing about so heartily, "So I started picking through the trash obviously after I was done eating and do you know what I find? I find this part of a duck."
The video at this point cuts to a picture of a duck's head and he specifically refers to the bill.
Article continues below advertisement

"I find this part of a duck. The mouth, la trompa, the, the bill. My mom on her way home from work [throat slitting noise] a duck on the road. And you know a normal person would give it a funeral you know say some prayers. No she brought it home, plucked it, and fed it to her children."
Article continues below advertisement

Tony finished his video by saying, "And you know what she told me? That she was gonna do it again in the future so if you guys ever see somebody who looks like me but less prettier on the road picking up a duck just know that might be my mother."
Article continues below advertisement

TikTokers who saw his post provided a litany of reactions. Some loved Tony's reaction to the post and were cracking up over the fact that he said he was a "prettier" version of his mother. while others thought that the veiled meal she served him was traumatic.
Article continues below advertisement

And then there were those who said that at first they didn't think it was that big of a deal he ate duck, but were horrified by the fact that his mother tricked him into eating roadkill.