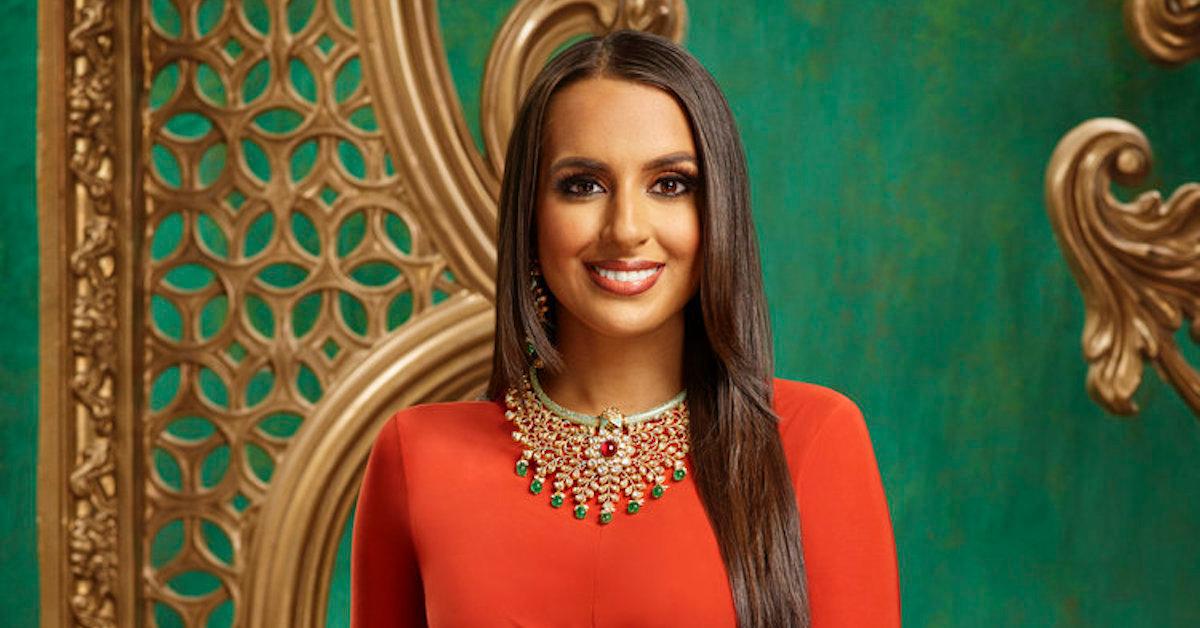 Meet Indian Princess and 'Family Karma' Star Monica Vaswani
Article continues below advertisement
Family Karma follows seven intergenerational Indian families in Miami—focusing predominantly on the cast of 20-something socialites—as they balance love, marriage, and partying in Miami with their parents' conservative and traditional South Asian views.
We're obsessed with the entire cast of characters, but one fast favorite is gorgeous Monica Vaswani, who fans are convinced should be dating cute bachelor Brian Benni.
Keep reading for everything you need to know about this 27-year-old "software specialist by day" and "Bollywood choreographer by night."
Article continues below advertisement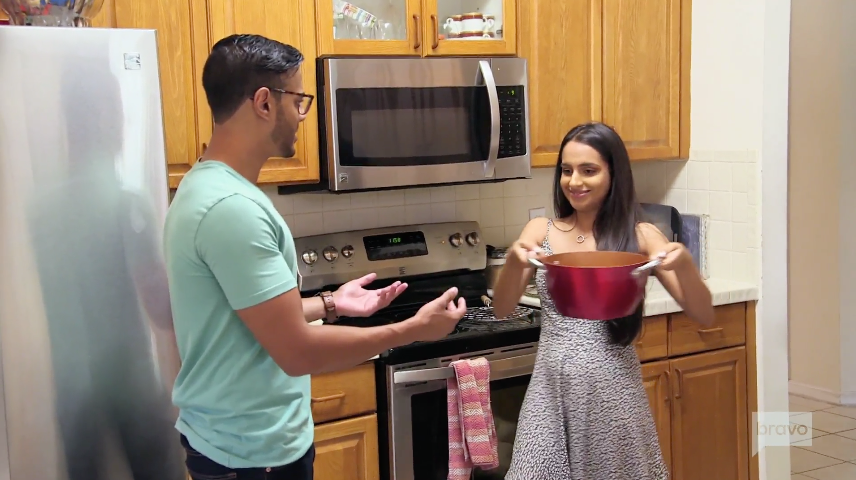 Monica Vaswani and Brian Benni of 'Family Karma' have known each other for 15 years.
Per her bio on Bravo, Monica is "considered the 'perfect Indian girl' by her community," and that might be in part because she's one of the more traditional girls of the younger cast.
Article continues below advertisement
Even Brian, one of her closest friends, who she met at temple in the sixth grade, nearly fifteen years ago, calls her "a good girl."
"She's not like a drinker, she's not a partier," he says. "So when we hang out, it's either me and her talking, or cooking and [her] feeding me."
Indeed, we've already seen some of Monica's talents in the kitchen when she makes a delicious-looking (and shimmy-inducing) curry that she forces Brian to eat with his hands.
Article continues below advertisement
Producers and fans alike have been quick to "ship" this Desi Ken and Barbie duo, and let's face it: they do make an adorable pair.
"We just clicked," Brian says about meeting Monica as kids, adding that they frequently chatted on AIM back in the day.
Article continues below advertisement
As for Monica, she describes Brian's personality type as a dater as being "a player," so we're not sure whether she wants to enter a relationship with him as much as fans would like. It sounds like Monica even had a crush on him when they were children, "but over time realized that the two worked better as friends," per her profile.
Now, she's "crediting herself as his most loyal wing woman," which we also get to see bits of when she gives Brian advice about the women he's bound to meet at the Diwali gala they're set to attend.
Article continues below advertisement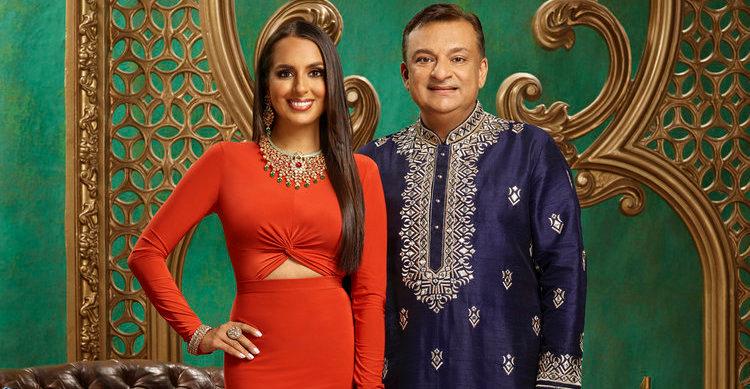 Monica is the child of divorced parents, and her dad is one of her best friends. He's also quickly becoming one of our favorite characters: he seems both hilarious and super supportive, an incredible mix.
Article continues below advertisement
Bravo's website suggests that her upbringing might be why "Monica is fearful to find the wrong match," but keeps hinting that she and Brian will end up together. "Deep down, Monica knows Brian is a good guy," they write, "but ultimately it is up to her to make peace with the past and potentially start fresh with an old flame."
Follow this beauty on Instagram to see more of her amazing saris, lenghas and Bollywood choreographies, and don't miss the chance to see her on screen when Family Karma returns Sundays at 9 p.m. on Bravo.