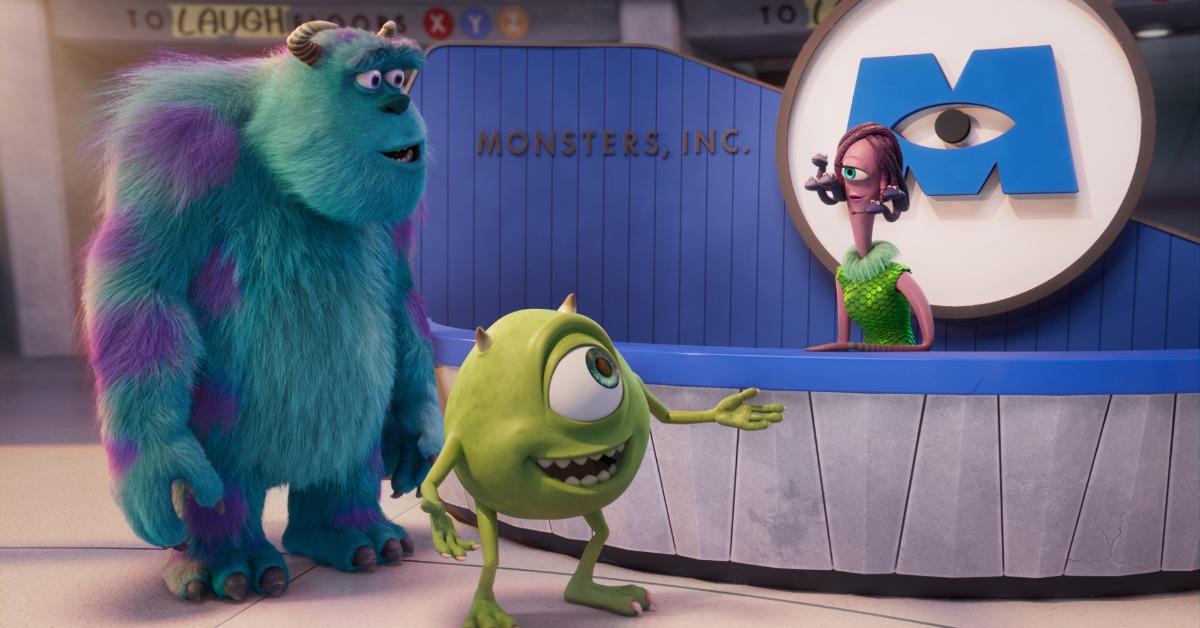 'Monsters at Work' Takes Place After Mike and Sulley Take Over Monsters, Inc.
It's not a requirement that you're a fan of Monsters, Inc. to be able to enjoy the Disney Plus series Monsters at Work, but it certainly helps. Mostly because the TV adaptation of the beloved film franchise features many of the same characters, but also because of its overall connection. You wouldn't watch a sequel to a movie without seeing the first, right?
Article continues below advertisement
And while Monsters at Work isn't exactly a sequel series to Monsters, Inc. or even Monsters University, it does take place within the same universe. And at its core, it is very connected to the movie that started it all. Before you dive headfirst into the new and improved Monsters Incorporated within the television show, though, read on to truly understand how the movie is related to the series.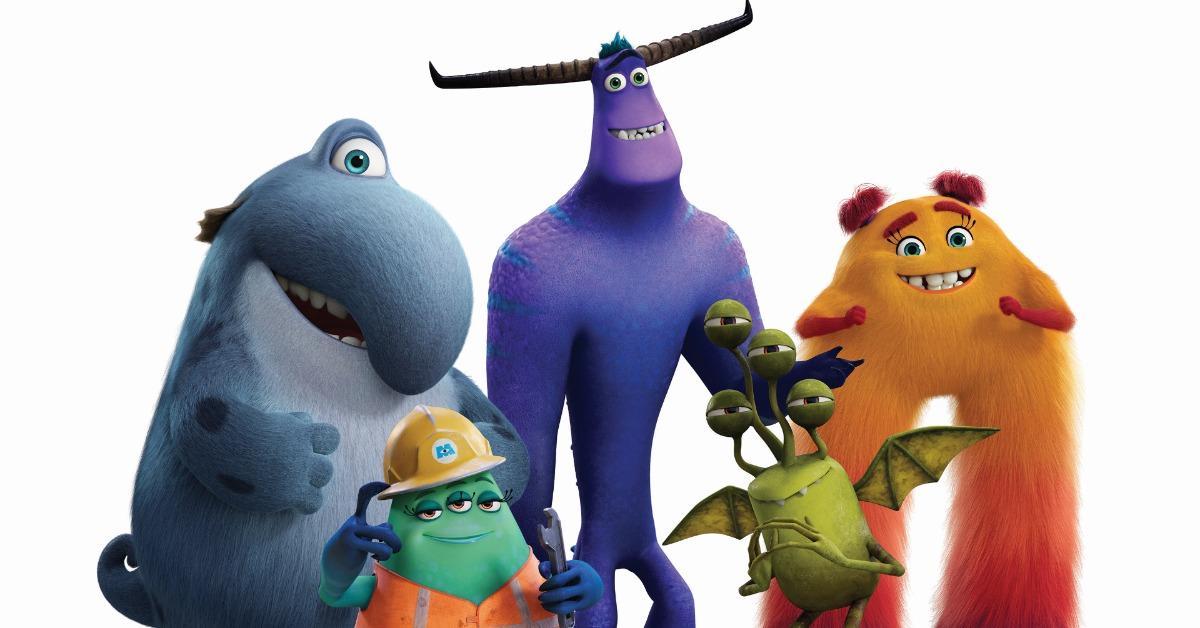 Article continues below advertisement
What is the 'Monsters, Inc.' connection in 'Monsters at Work' on Disney Plus?
Monsters at Work takes place right after the events of the first movie in the franchise, Monsters, Inc. In the movie, Sulley and Mike turn Monsters, Incorporated on its head and introduce a new way of generating power in their world — children's laughter rather than their screams.
They turn the company into a place dedicated to playing jokes and making kids laugh rather than scaring them half to death.
In the Disney Plus show, viewers see what happens between the time Sulley and Mike take over the company and the very end of Monsters, Inc., when Mike shows Sulley Boo's repaired bedroom door. The amount of time it takes the monsters to repair the door, from the time Monsters, Incorporated is taken over, is a year, so the events of the show take place over that time.
Article continues below advertisement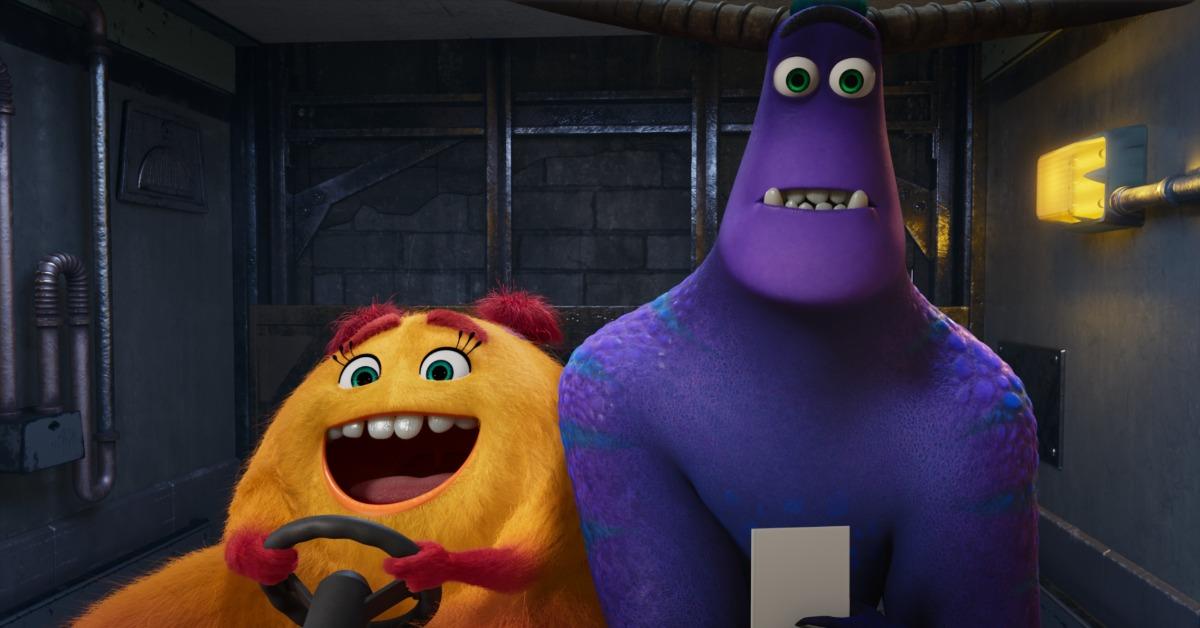 Are Sulley and Mike in 'Monsters at Work'?
Mike and Sulley were the heroes of Monsters, Inc., and fans saw how they met in Monsters University. Naturally, they are part of Monsters at Work. The only difference is, they aren't the only stars of the show.
The series also introduces a handful of new characters, including Tylor Tuskmon, who studied scaring at Monsters University and who knows no other way of life.
Article continues below advertisement
Lots of fans want to know if Boo is in 'Monsters at Work' too.
Of course, the most important thing fans want to know is if Boo is in Monsters as Work, along with Sulley and Mike. Boo is the young girl whose escape from her room and into the monster world in Monsters, Inc. causes most of the trouble that Mike and Sulley face.
In the end, she and Sulley share an affectionate relationship and it's adorable. But she won't be popping back in this time.
Article continues below advertisement
"Pete Docter [director of Monsters, Inc.] and I had a nice discussion about Boo," Executive producer Bobs Gannaway said at a press Q&A, according to Radio Times. "We both agreed the relationship between Boo and Sulley is so precious and so wonderful that we want to leave it to the world to have their own interpretation of how that relationship continued, and not define it."
But even though Boo isn't in Monsters at Work, it doesn't mean the show is any less ingrained in the universe that began with Monsters, Inc. The show takes place in the same setting and gives more insight into how things go once Sulley and Mike take over the company. It also explores how some monsters may not be ready for such a big change.
Watch Monsters at Work on Disney Plus.